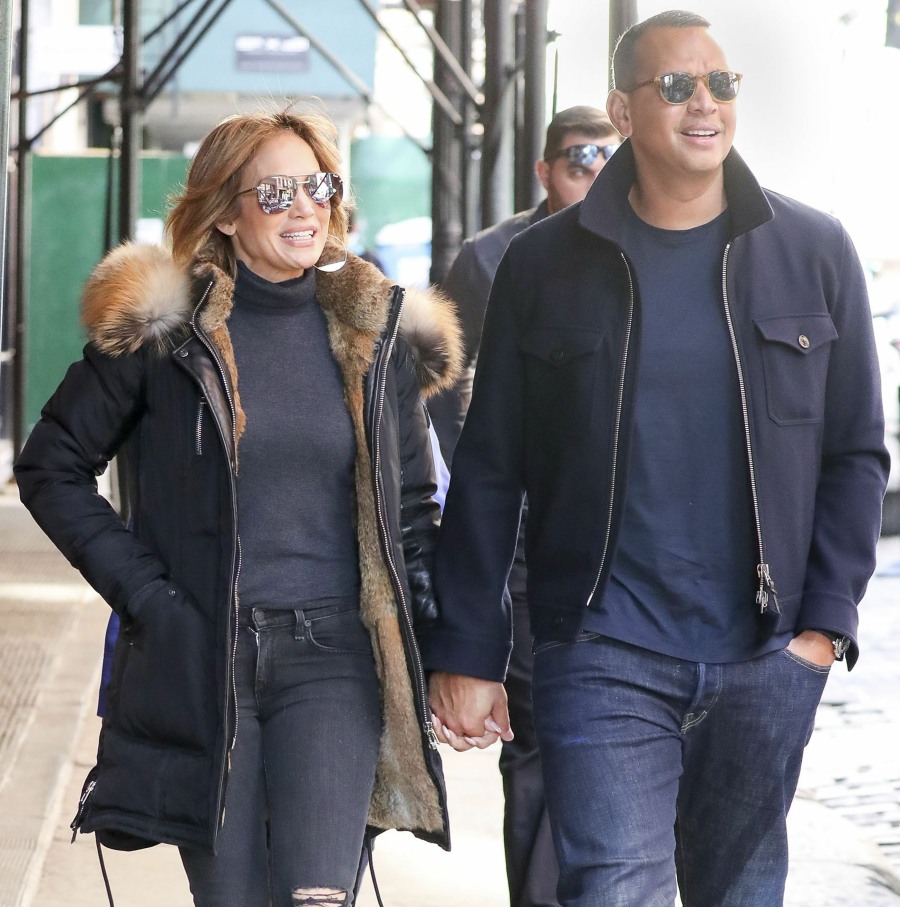 I don't think Jennifer Lopez is stupid in general. I think she's a smart businesswoman and a talented performer. I think she has a lot of "street smarts." But my God, she's dumb in love. She only got with Alex Rodriguez two seconds ago and she's already rearranging her life to be his beck-and-call girl. LaineyGossip pointed out that Jennifer is already going out of her way to help out A-Rod's career, which includes flying to Little Rock, Arkansas to eat at a steakhouse, and something about how A-Rod has some kind of business with a car dealership. So, not even two months in and Jennifer is already helping her man's business stuff. To be fair, I prefer this kind of situation as opposed to Jennifer giving Casper Smart some sort of choreographer job just because she's sleeping with him. But it still feels like Jennifer always goes for men who are users (and scrubs). So, guess what? She's absolutely going to marry this one.
Jennifer Lopez and Alex Rodriguez are swinging for the fences. Just three months into their romance, the 47-year-old multihyphenate and the retired New York Yankee, 41, are mulling matrimony, a close Lopez source reveals in the new issue of Us Weekly.

"They've been talking about the future and, of course marriage has come up," says the source. "They aren't making wedding plans, but they have been talking about their lives."

The duo already have their families' blessings. A Lopez insider says the "On the Floor" singer's mom, Guadalupe Rodríguez (she hung with the duo in their shared hometown of New York City April 2) and sister Lynda feel the Fox Sports analyst "is very charming and good to Jennifer." Continues the source, "She hasn't felt this way about anyone in a long time and they are very excited for her." And the athlete's sister, Susy Dunand, has welcomed Lopez into the fold. She captioned a March 17 Instagram with #miscuñis, a Spanish word for in-laws.

"Their families love them together," says the close Lopez source, nothing the 14-time MLB All-Star has already met her twins Max and Emme, 9. (She spent time with his daughters, Natasha, 12, and Ella, 8, during her recent stay in Miami.) "It's a perfect match."

The Lopez source adds the thrice-wed Shades of Blue actress believes she may have found her dream guy in the divorced athlete, who split from wife Cynthia Scurtis in 2008. "They have a lot in common and the same interests," says the source. "It's going well so far. They are both hoping this goes the distance."
The thing is… I can sort of understand this and even defend it a little bit. Like, she's 47 years old. She knows what she wants, up to a point. She's not looking for the fairytale marriage with a white picket fence. She's not going to have any more babies. She wants to settle down with a guy who has his own career and who doesn't mind that she's a multi-hyphenate artist. Is Alex that guy? I don't know. But he's more "that guy" than Casper Smart. In some ways, A-Rod and J-Lo are sort of perfect for each other. So maybe they should just go ahead and get married. Whatever.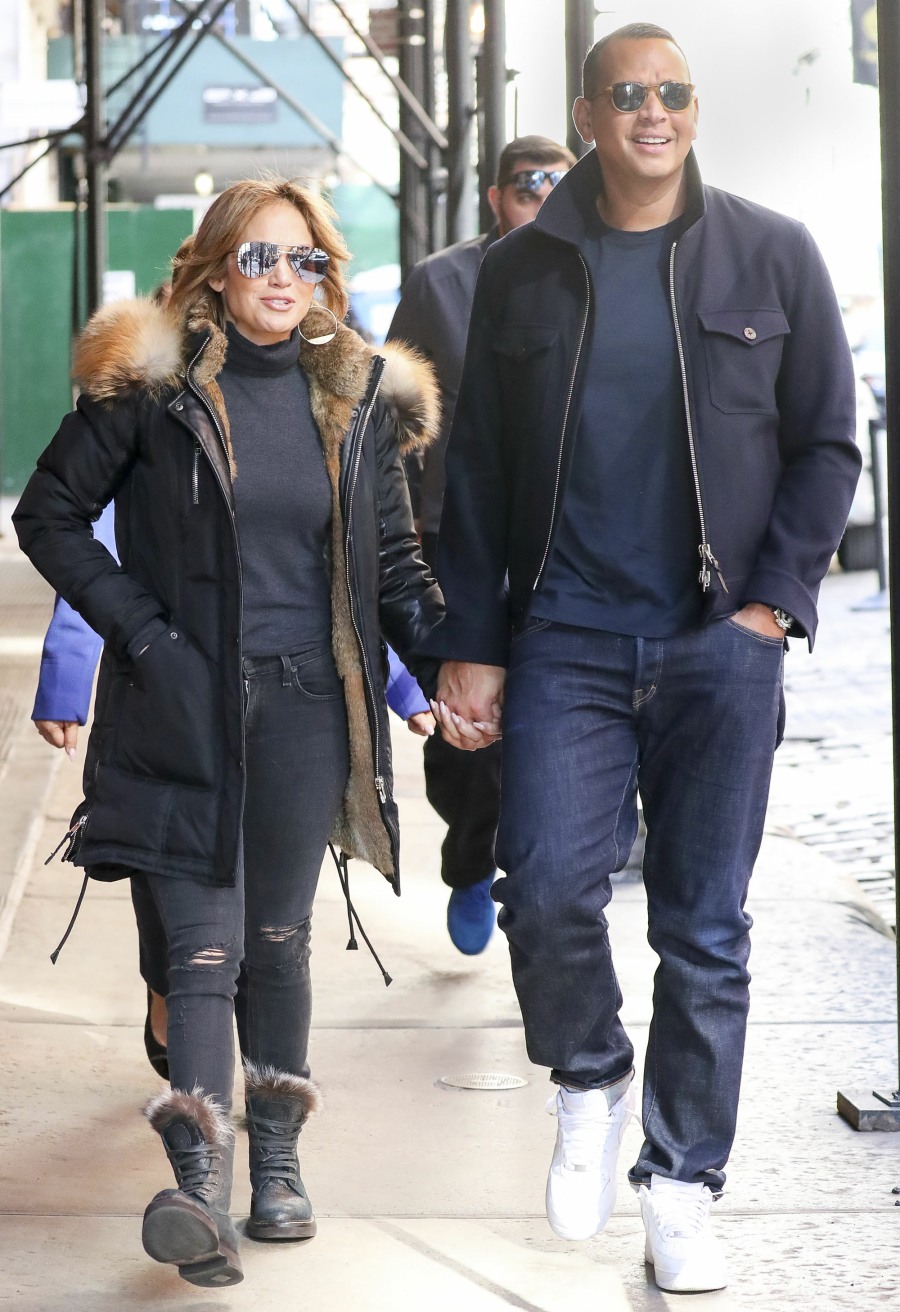 Photos courtesy of Fame/Flynet.