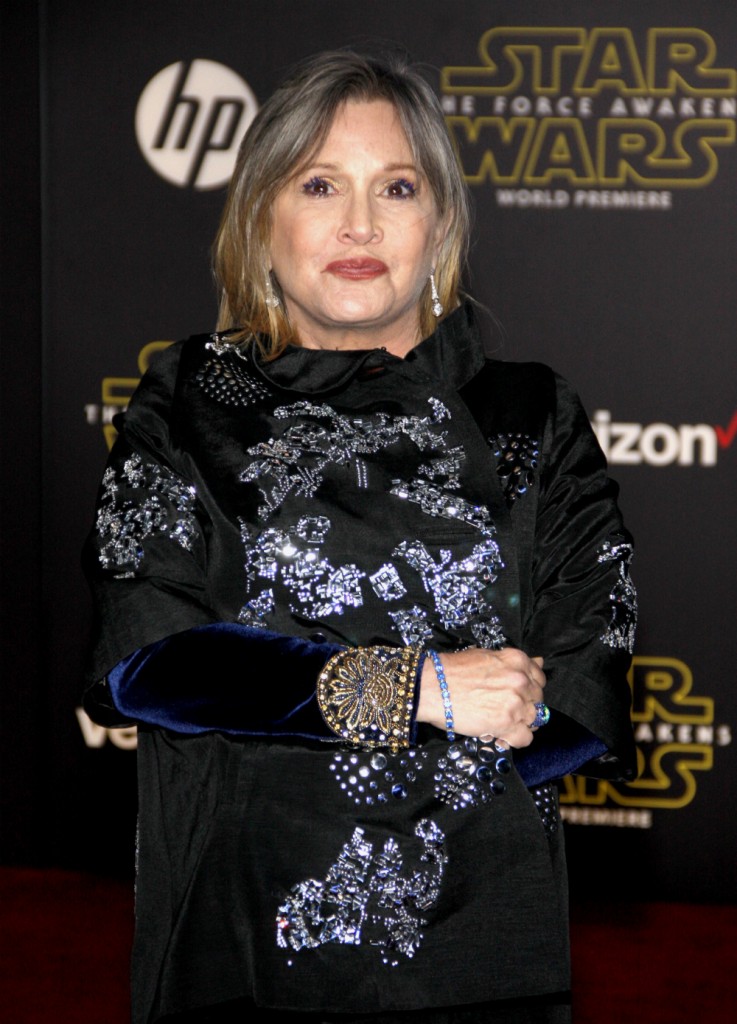 Spoilers for Rogue One
Many of us knew that Carrie Fisher had completed her footage for Star Wars: Episode VIII – The Last Jedi before she died. The big question that followed her unexpected death was whether her character would be killed in the film to explain her absence in Episode IX or would they digitally recreate her like they did in Rogue One? After they horrifying result of an all CGI Grand Moff Tarkin, most fans hoped not. Lucasfilm assured us that there were 'no plans' to subject General Organa to the same fate. However, over the weekend, Carrie's brother Todd Fisher confirmed she will appear in Episode IX. So how? Apparently, they are using already shot footage:
Carrie Fisher had completed her work on Star Wars: Episode VIII – The Last Jedi before her unexpected death in late December. Shortly after her passing, Lucasfilm confirmed that they had "no plans to digitally recreate Carrie Fisher's performance as Princess or General Leia Organa" in Episode IX. Now Fisher's brother, Todd Fisher, confirmed that his sister's character will appear in the last trilogy film.

Todd told the New York Daily News that he, along with Carrie's daughter, Billie Lourd, gave Disney permission to use recent footage for the finale, and it is understood that no CGI would be used to recreate Leia. 

"Both of us were like, 'Yes, how do you take her out of it?' And the answer is you don't," Fisher said. "She's as much a part of it as anything and I think her presence now is even more powerful than it was, like Obi Wan — when the saber cuts him down he becomes more powerful. I feel like that's what's happened with Carrie. I think the legacy should continue. I'm not the only part in that equation, but I think the people deserve to have her. She's owned by them."

Todd also stated that he has complete faith in the filmmakers "do great things" with his sister's memory.
Like Todd, I also have faith in the filmmakers to an extent. Although I wasn't a huge fan of The Force Awakens, my issue with the film was that I felt like I was watching A New Hope again, not that they didn't get the Star Wars Universe. I am cautiously optimistic because it sounds like the footage they have is B Roll for The Last Jedi. Will they simply attempt to shoe-horn that into Episode IX? That sounds tricky. However, I found the concept for Rogue One incredibly clever so, you know what – I'm willing to give them the benefit of the doubt.
Speaking of final footage, Carrie's Fisher's last acting role was appearing as Mia, Rob Delaney's character's mom on the Amazon series Catastrophe. I have not seen the show but think I may now have to watch it; many have said it was one of Carrie's most feisty roles. Last Tuesday aired her final performance in the show, thought to have been filmed right before her death. The episode was dedicated to her and the fans reactions were quite emotional. As I said, I haven't seen the show but I got all misty-eyed just reading their tweets. Disney is also honoring our beloved Princess with the highest honor they bestow. (Who knew Disney bestowed honors?) Carrie and screen-bro Mark Hamill will be among those inducted as Disney Legends, an honor reserved for those who have made an indelible impact on the company, at the D23 Expo in July. Even though this is a technicality because Disney bought Lucasfilm long after Luke and Leia became legendary, I'll take it. They more reasons to keep Carrie's memory alive in the press, the better.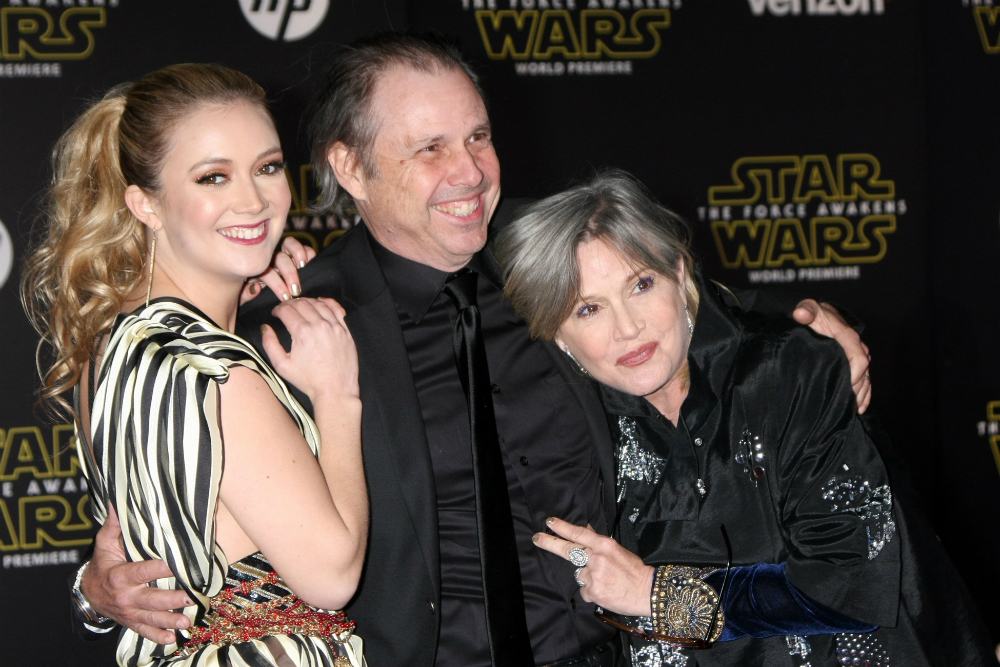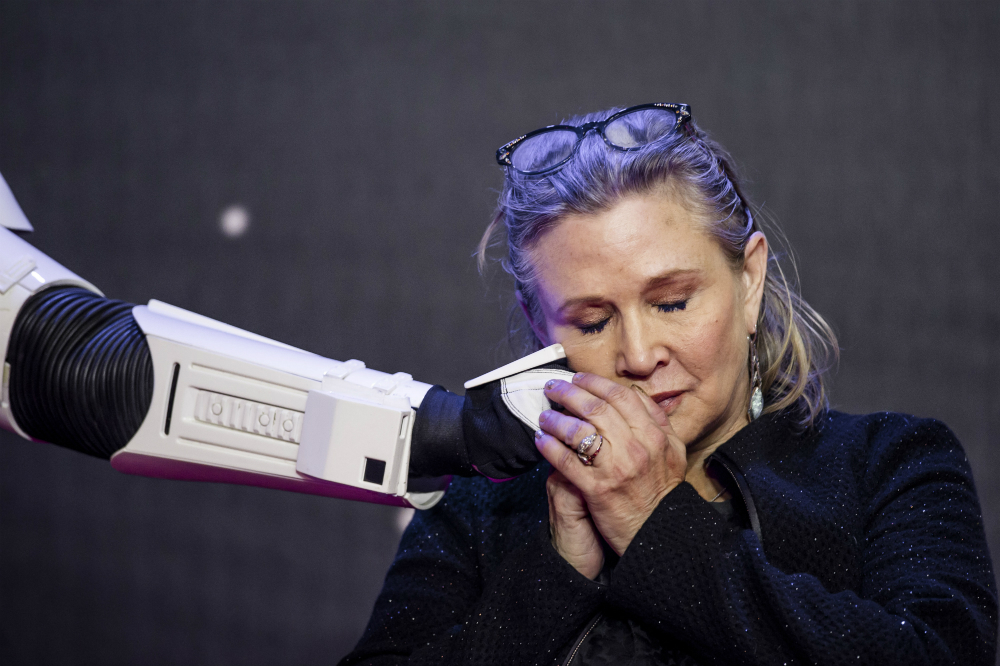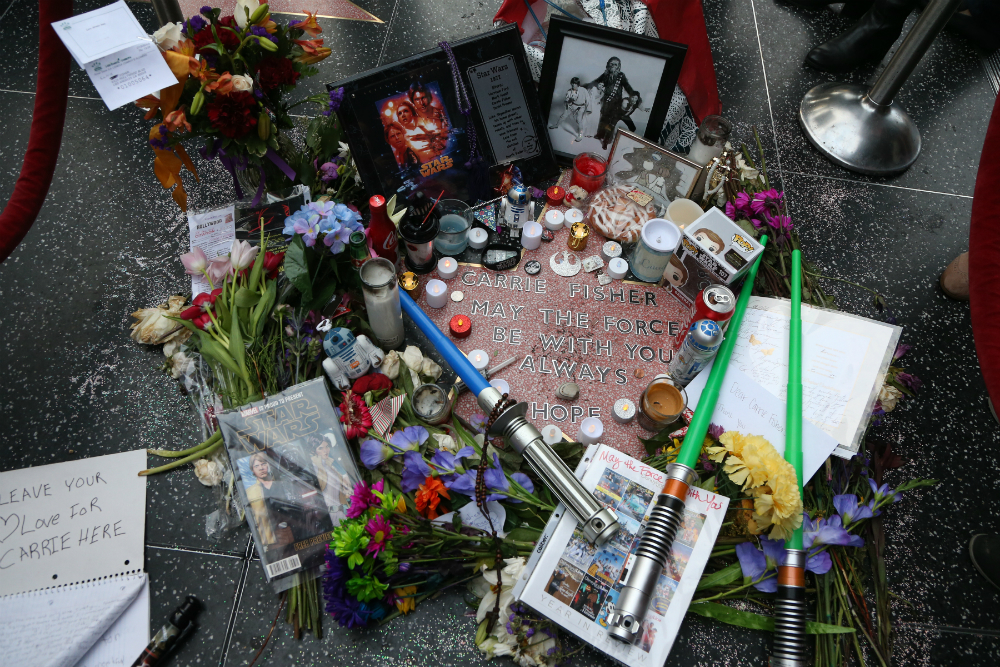 Photo credit: WENN Photos