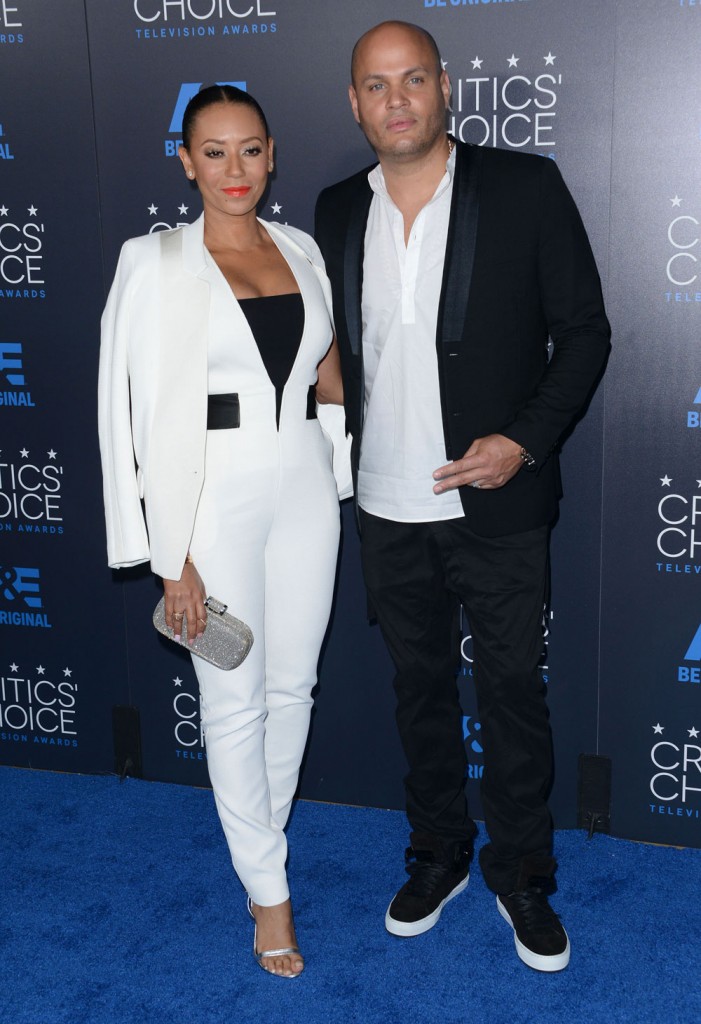 I'm surprised that there's not more interest in Mel B's divorce, but I guess people are as disturbed as I am about it and just don't know what to say except that it's awful and they feel for her. There's a case of horrific spousal abuse in my small town and when people talk about it I hear "why did she keep going back to him?" way too often, as if the woman was somehow at fault for being beaten nearly to death. That happened when the woman in my town tried to leave her abuser and people still blame her for not leaving sooner. In Mel's case, as in the case of so many abused women, she was manipulated and feared for her life and her children's lives. There were plenty of people who tried to help Mel get out, including Simon Cowell, who worked with her on The X Factor and America's Got Talent. Apparently Simon tried to convince Mel that Stephen was a bad person and that she should leave him, and this was instrumental in helping her leave. It also sounds like her father's death was a catalyst for her and helped her pull the plug and escape her abuser. Here's TMZ's story on this:
Sources connected to Mel tell TMZ about the time Mel moved out of the family home earlier this year. Simon has seen plenty of Belafonte over the years, from 'X Factor' to 'AGT.'

We're told Simon and others felt something was seriously wrong but Mel B would never own up … she would make excuses for various injuries and no one was sure what was real.

Simon stepped up and told her Belafonte was "a bad guy" and "bad news" and gave her the confidence to leave him.

The big thing for Mel B … she has left him before, but she came back … until now, and we're told she gives some of the credit to Simon.
Good for Simon. I question a lot of things that guy does but he was surely genuinely concerned about Mel and wanted to help her. There were stories that Stephen was banned from the set of X Factor as his jealousy and rage was affecting Mel's work. TMZ has a related story about how Mel B's makeup artist is willing to testify that he covered up Mel's injuries for years, and also witnessed Stephen being verbally and emotionally abusive to Mel and the children.
When Mel took out a temporary restraining order against Stephen she requested full legal and physical custody of their daughter, Madison. This was in contrast to her request for joint custody in her divorce papers. TMZ reports that Mel is thankfully going to go for full custody of their one child together daughter Madison, 5, and will try to block Stephen from seeing her other two daughters, Angel, 10, and Phoenix, 18. Stephen has recorded Instagram videos calling Angel, who is Mel's daughter with Eddie Murphy, his daughter, and it's clear he spends a lot of time with her. He also told the Daily Mirror that his daughters are "the only things that matter to me." TMZ reports that Stephen is seeking joint custody of Madison and visitation rights with Angel, Eddie Murphy's daughter. I hope Mel gets full custody of Madison and that Stephen is only granted monitored visits with Madison, if that.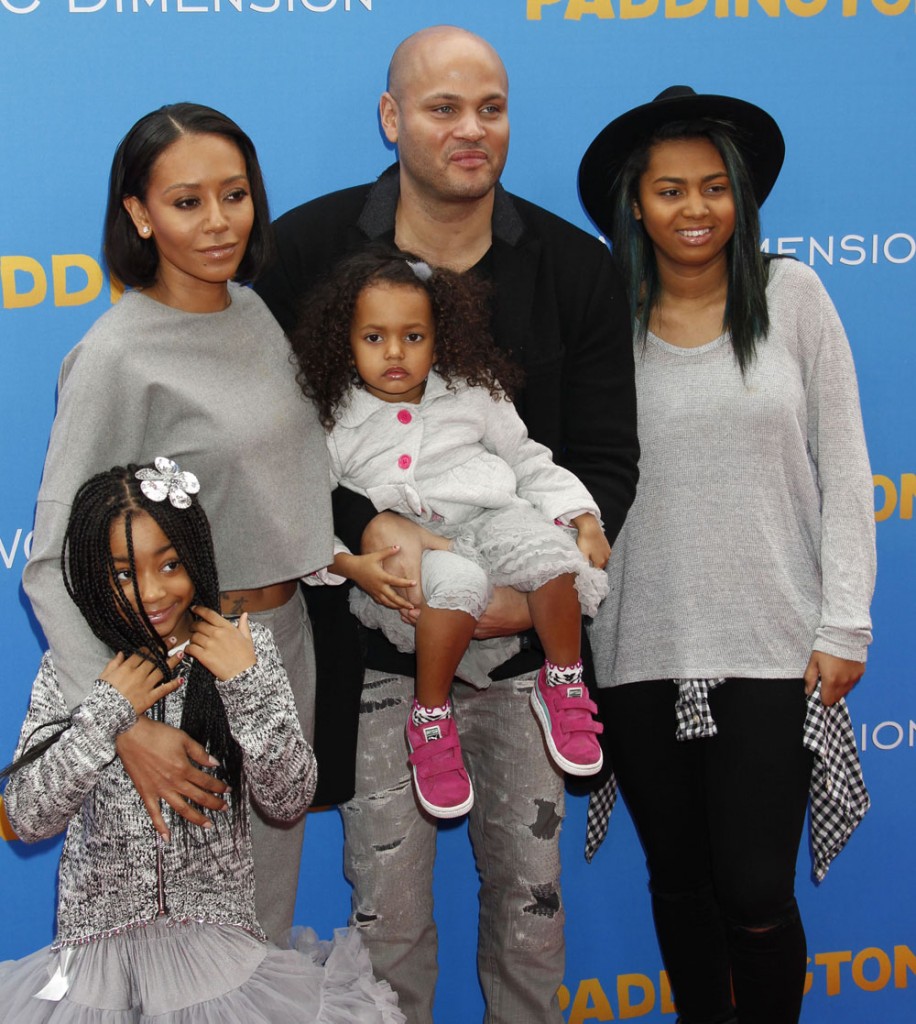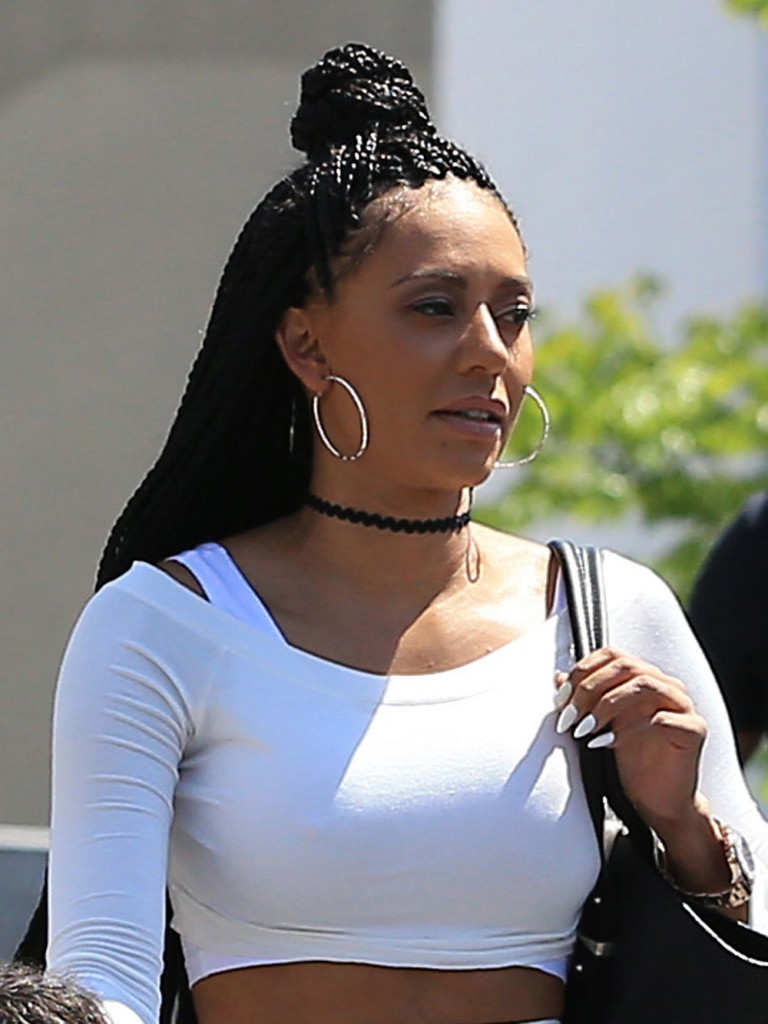 photos credit: FameFlynet, WENN and Getty