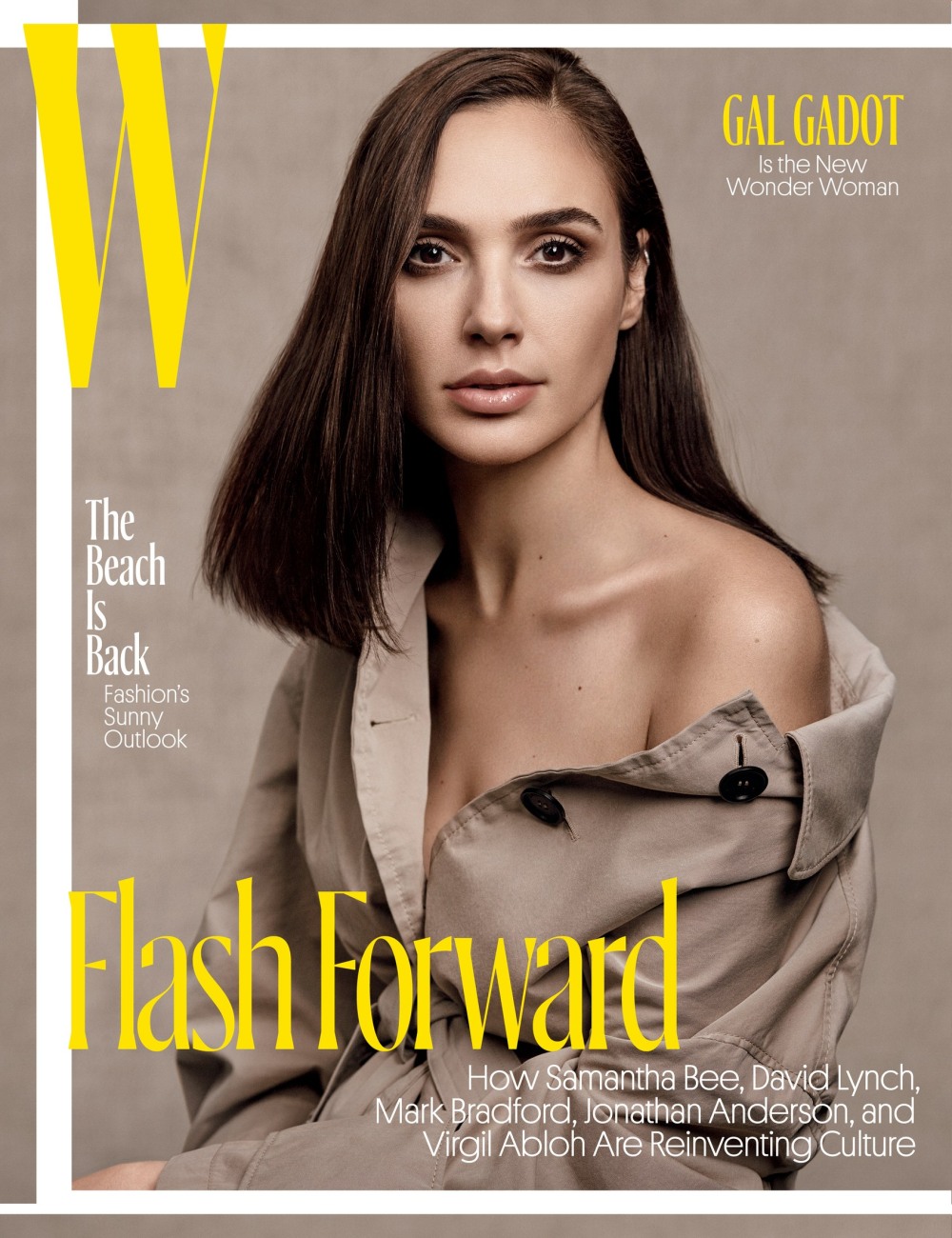 I don't know how W Magazine's editors booked Gal Gadot for their May cover and NO ONE thought to make the "W" masthead turn into "Wonder Woman." How does that happen? Did they think it would be too obvious? That was literally the first thing I thought of though, when I saw "W" next to Gal's face. Like, "W for Wonder, I get it." Anyway, Gal is starting her Wonder Woman promotion and I'm excited. Too bad that Gal is sort of a snooze as an interview subject! She seems like a nice, non-melodramatic woman, for sure, but that doesn't make for a compelling read. Some highlights:
She didn't know much about WW: "Growing up in Israel. I didn't know much about Wonder Woman. But it's like ­Superman—a household name."

A casting director asked her to audition for the role of the Bond girl in Quantum of Solace: "I said, 'No way.' I said, 'I'm studying law and international relations. I'm way too serious and smart to be an actress, and besides, the script is all in English.' I spoke English, but I wasn't comfortable with it."

She didn't even know she was auditioning for WW: "When I auditioned for Batman v Superman, I didn't know it was for Wonder Woman. The director, Zack Snyder, asked me to do a camera test. That was torture. They were looking at six or seven girls, and we were all in separate trailers and were told to stay inside until they called us. Waiting is my enemy Number One, and I was losing my mind. So, I decided to put on Beyoncé. Who runs the world? Girls! I just started to dance, and I let my anxiety go. Thank you, Beyoncé!"

The backlash against her casting: "'Cause my boobs were too small. Yeah—that was a big problem. The Web really paid attention to the important side of Wonder Woman."

Finding out she was pregnant with her second child last year: "I found out I was pregnant while shooting Justice League. I had terrible migraines. I would show up in dark glasses, and they all thought I was going ­Hollywood, but I was only pregnant."
I guess the big headline here is "I'm studying law and international relations. I'm way too serious and smart to be an actress." But isn't that quite normal for young women to think that? There are a lot of women who grow up wanting to be actresses, or they want to be famous celebrities or whatever and (let's face it) very few of them prioritize the educational side of things. Other women grow up wanting to be lawyers, politicians, whatever, which is how Gal thought of herself and her goals. She wasn't really saying actresses are stupid. Right?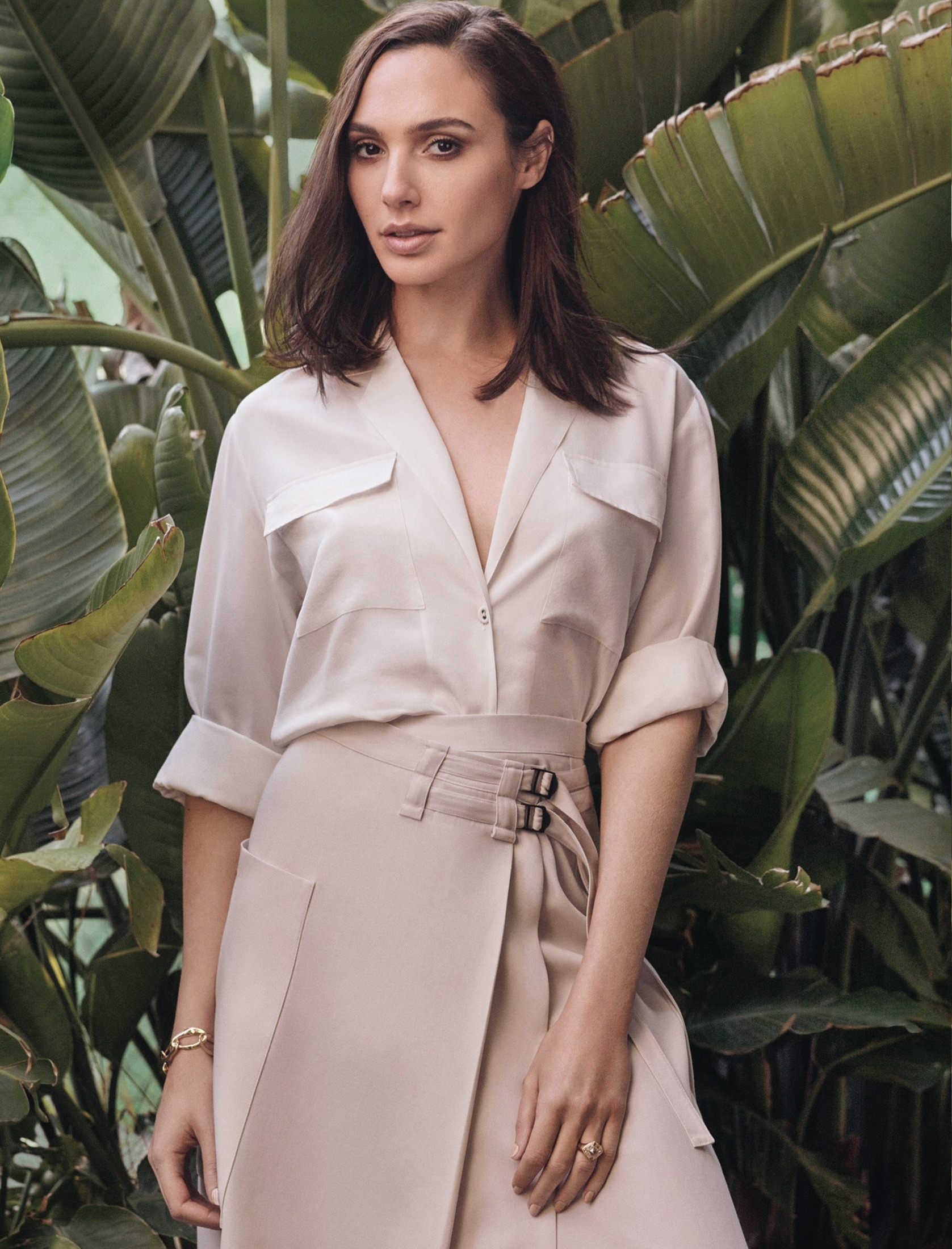 Photos courtesy of Craig McDean/W Magazine.