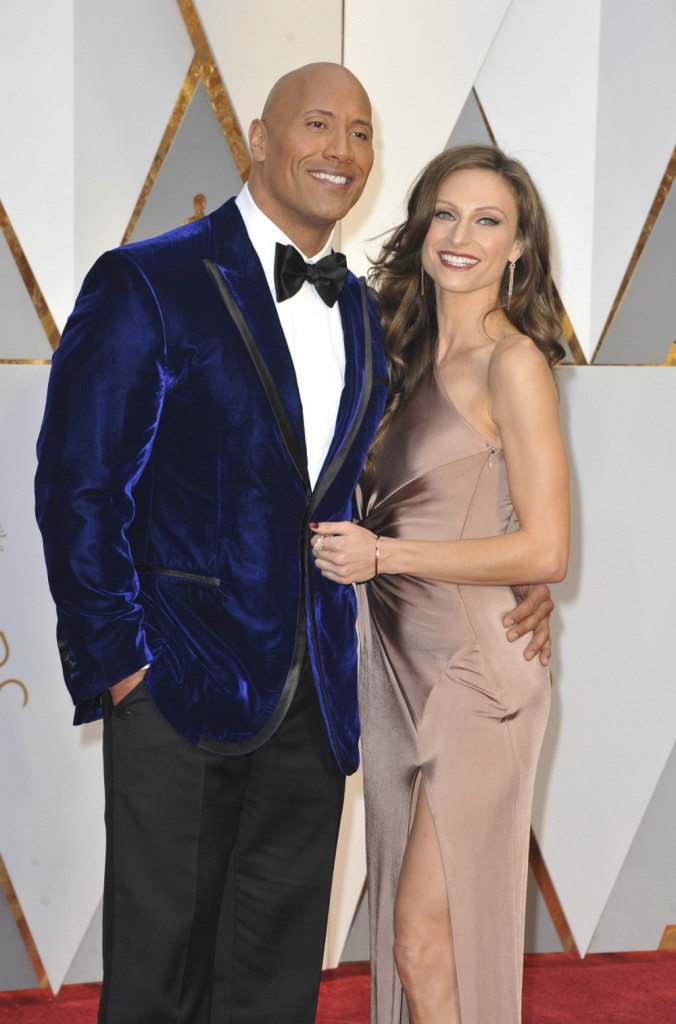 I hope everyone had a lovely holiday weekend, whatever you celebrated. I did… or at least I thought I did until I found out that I could have had a giant Pikachu chasing me around the house. Now I'm reevaluating my entire celebration. Especially since, in the Dwayne Johnson/Lauren Hashian household, Pikachu was none other than The Rock himself.
DJ and Lauren are parents to the adorable 16-month-old Jasmine, whom they apparently call Jazzy, which is my new favorite nickname. Jazzy Johnson adores the Pokémon character Pikachu. Who doesn't like Pikachu? Except for, say, any parent that has had to listen to that adorable, little bastard say "Pik-a-chu?" in its wispy, helium voice 7,309 times? But if Princess Jazzy wants a Pikachu, a Pikachu she will get. Since Pikachu has roughly the same characteristics of a modern day bunny, DJ and Lauren decided that instead of the Easter Bunny, a stretched out, hollow-eyed version of Pikachu would please Princess Jazzy more. And please her it did:
#Rockachu. There are so many things to pull from that clip but gawd, please – somebody make Rockachu a thing. It really, really needs to be. Obviously Princess Jazzy is knuckle-biting adorable, running around in glee. There really isn't any question why DJ is wound around her little finger. But honestly, I'm here for Hobbs the dog. Hobbs is not having this 6'5" aberration in his house, on this day. Especially if it is chasing after his Princess Jazzy. That giant freak-of-nature will be *begging* to just be peed on if Hobbs gets his teeth into one of those overstuffed slippers, which he can't quite seem to do. And the hustle at the end on both DJ and Hobbs part when Jazzy gives the the equivalent of a Princess Clap by calling out "Peekyu"? Honest to Easter, it's just fun.
DJ is done with his The Fate of the Furious promotion because it collected all the money already so why work up a sweat? He is not done with the films, though. Apparently he and Vin Diesel have worked out their boy-brawl stuff for the sake of the franchise and are "1000%". So both will be back to film Fast 9. Huzzah! I'm sure the producers gave them million$ of reasons why they should let bygones be bygones. Not to mention, DJ might still get his own Fast spin-off. I can wait for Fast 9 but I'm actually excited for Baywatch. I know it will be dumber than dumb but sometimes, that level of stupidity is just what the doctor ordered.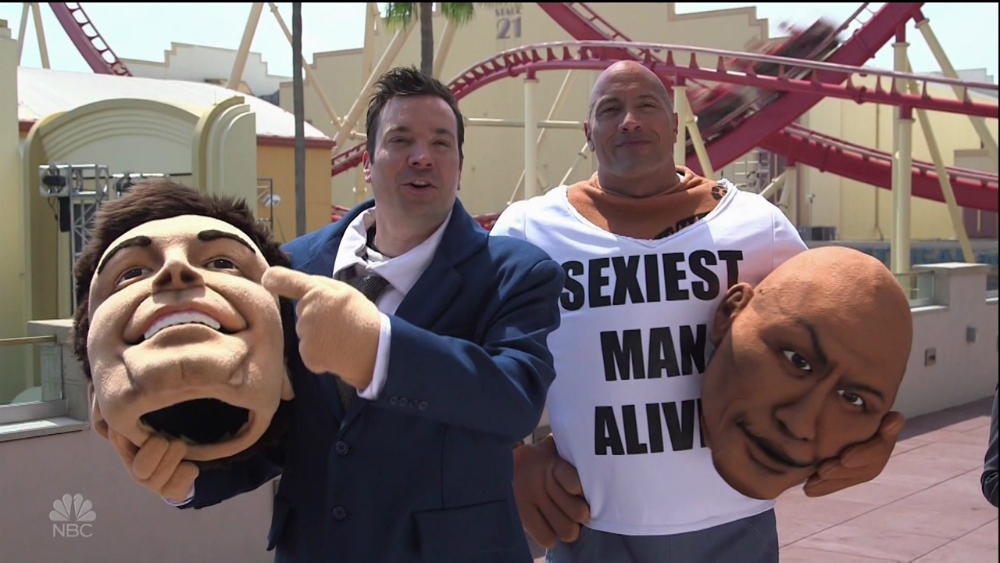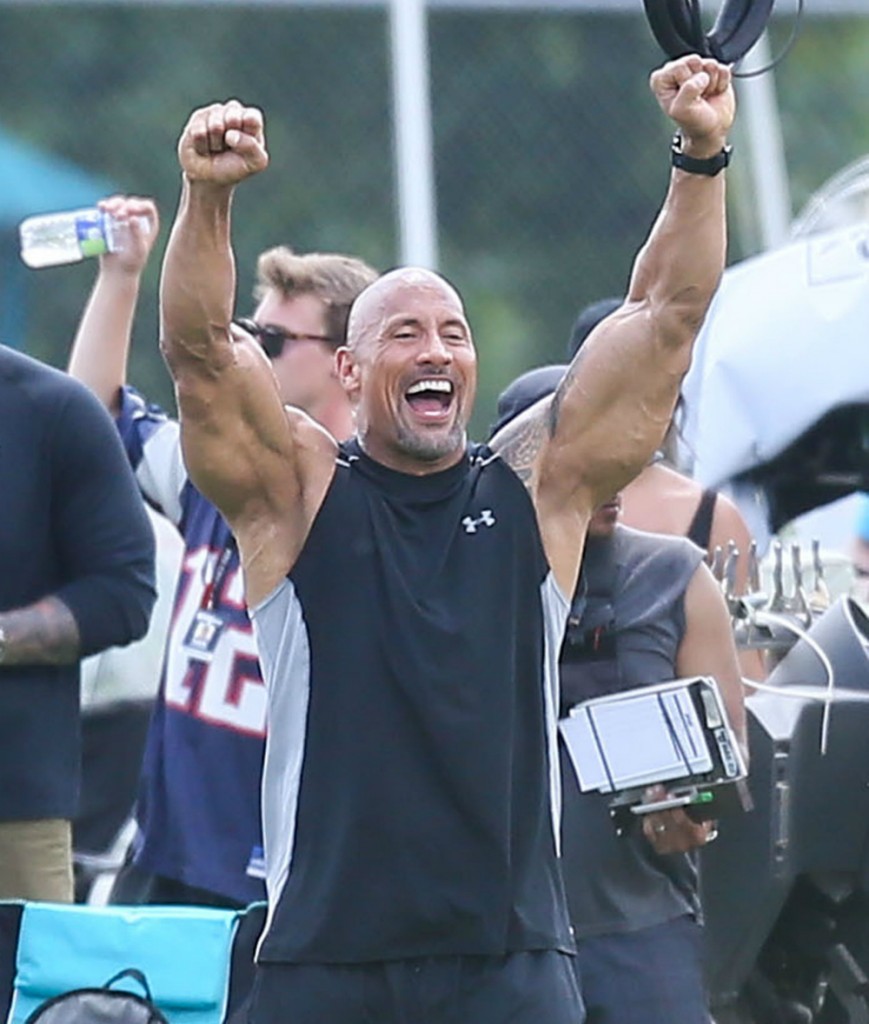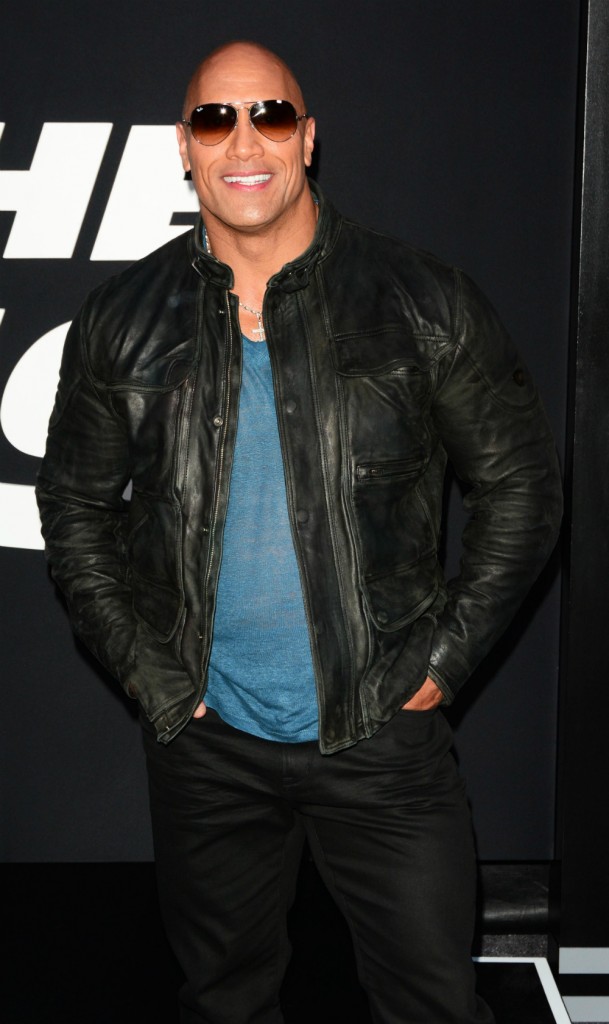 Photo credit: Instagram and WENN and Fame/Flynet Photos