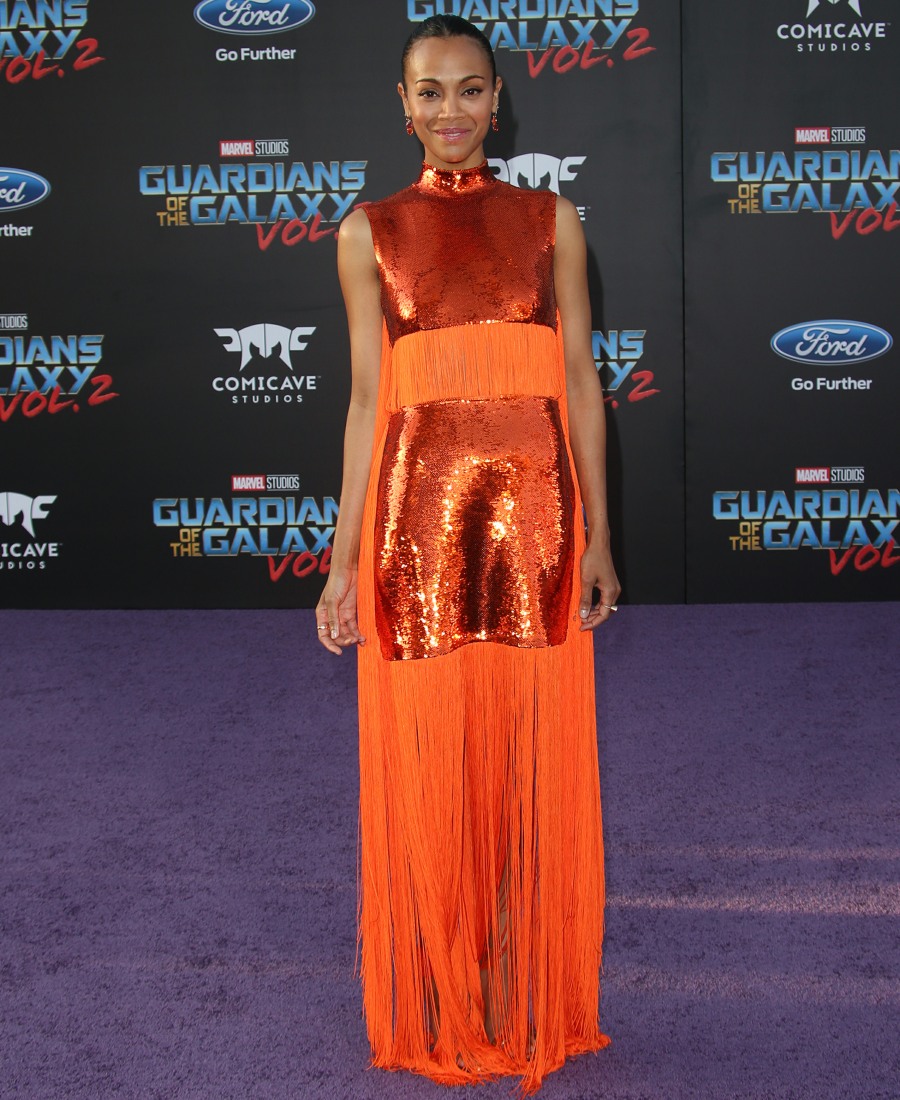 Here are some photos from last night's LA premiere of Guardian of the Galaxy Vol. 2, a film which is probably going to make a bajillion dollars in one week. Critics have already gotten to see the movie and they say it's one of Marvel's best so far. So… at least Zoe Saldana will stay employed, I guess. Please, Marvel, keep her busy so she doesn't try to play Nina Simone again. Zoe is sort of known for wearing strange, unique and attention-getting styles on big red carpets, and wouldn't you know, her premiere look is getting the most attention. Zoe wore this orange – I guess we would call it "burnt orange" – Emilio Pucci dress. You guys know how I feel about orange and yellow on the red carpet. Very, very few women can make those colors work. Is Zoe one of the few? Well… um… no? I'm sorry, but this dress is f–king awful. And she's poorly styled – her makeup is struggling and her hairstyle is too tight.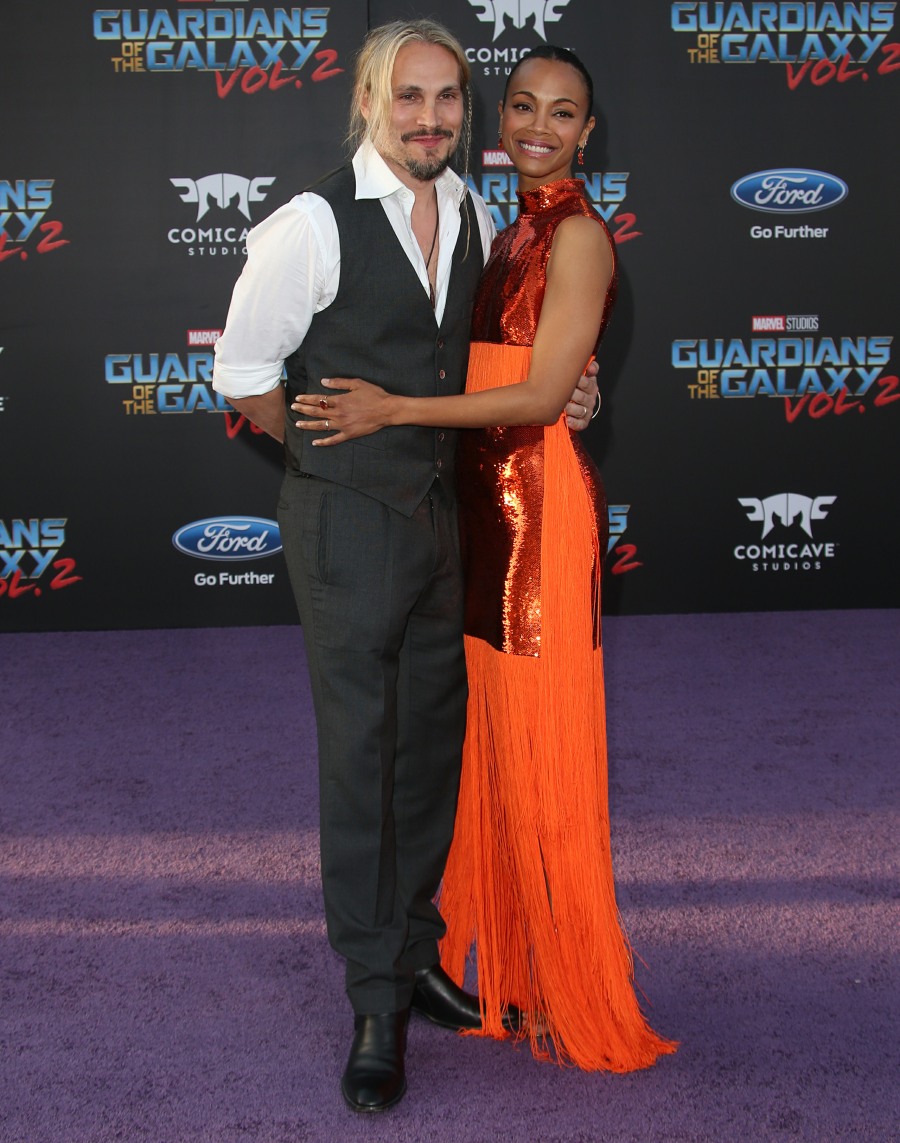 Here's Hollywood's current prom king, Chris Pratt, and his wife Anna Faris. Anna wore a Marchesa dress which looks like the fantasy dress of many future prom queens. I don't know, you guys. I still get weird vibes from this couple.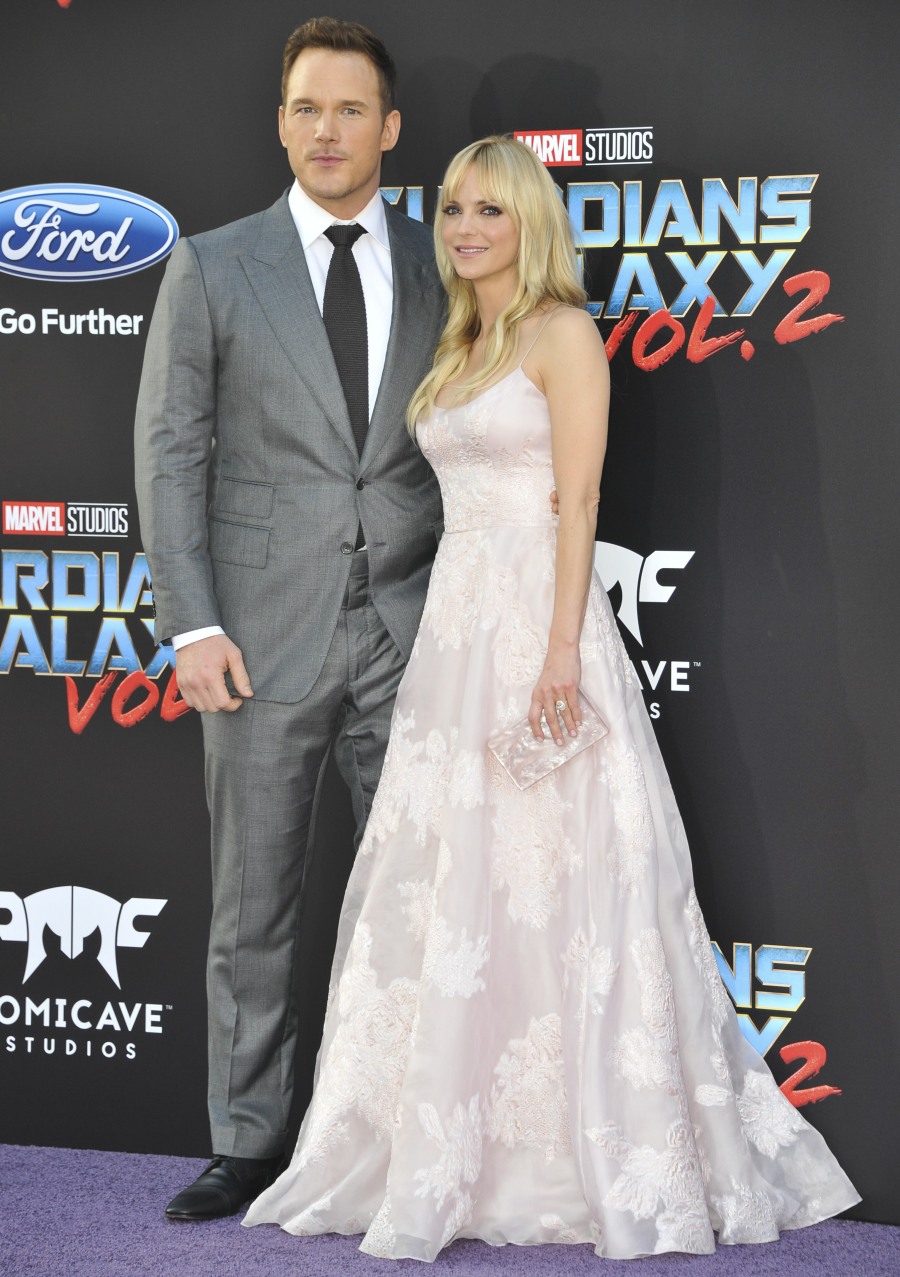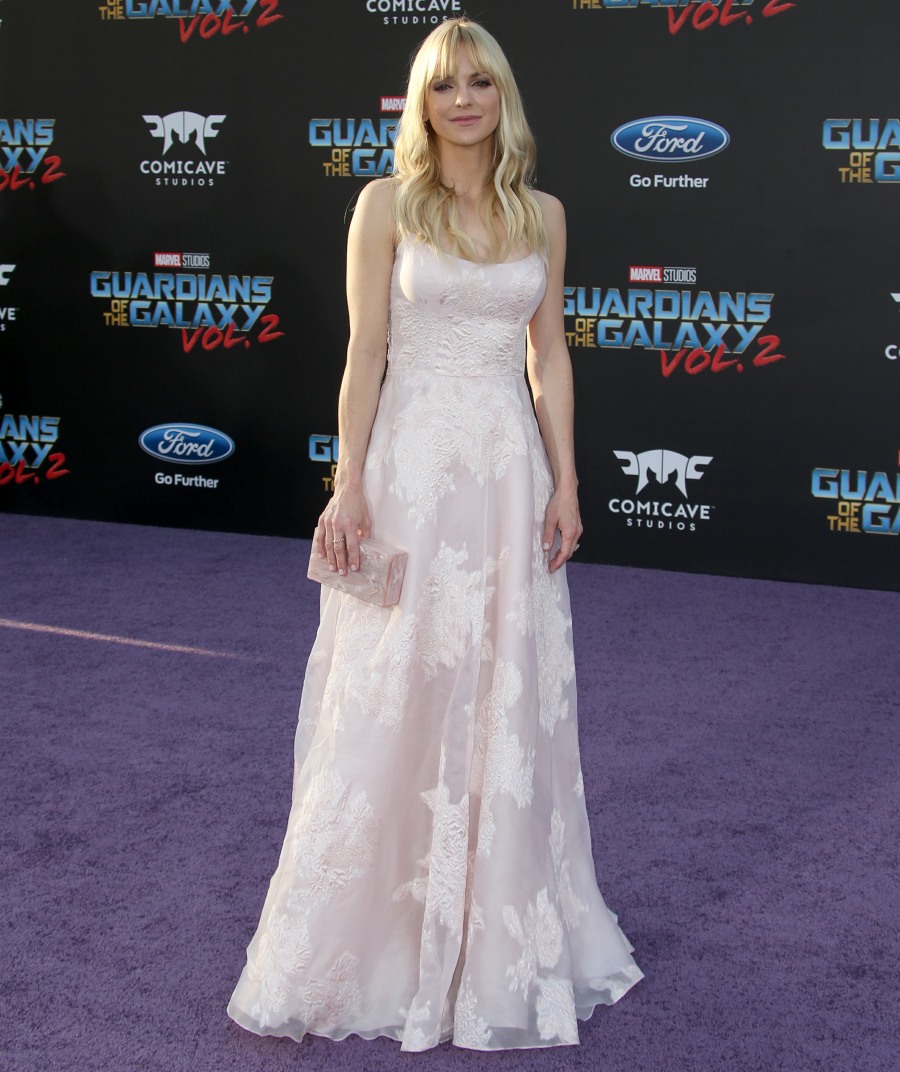 Elizabeth Debicki is a pale goddess. I love this metallic dress on her. I don't have the ID on it though.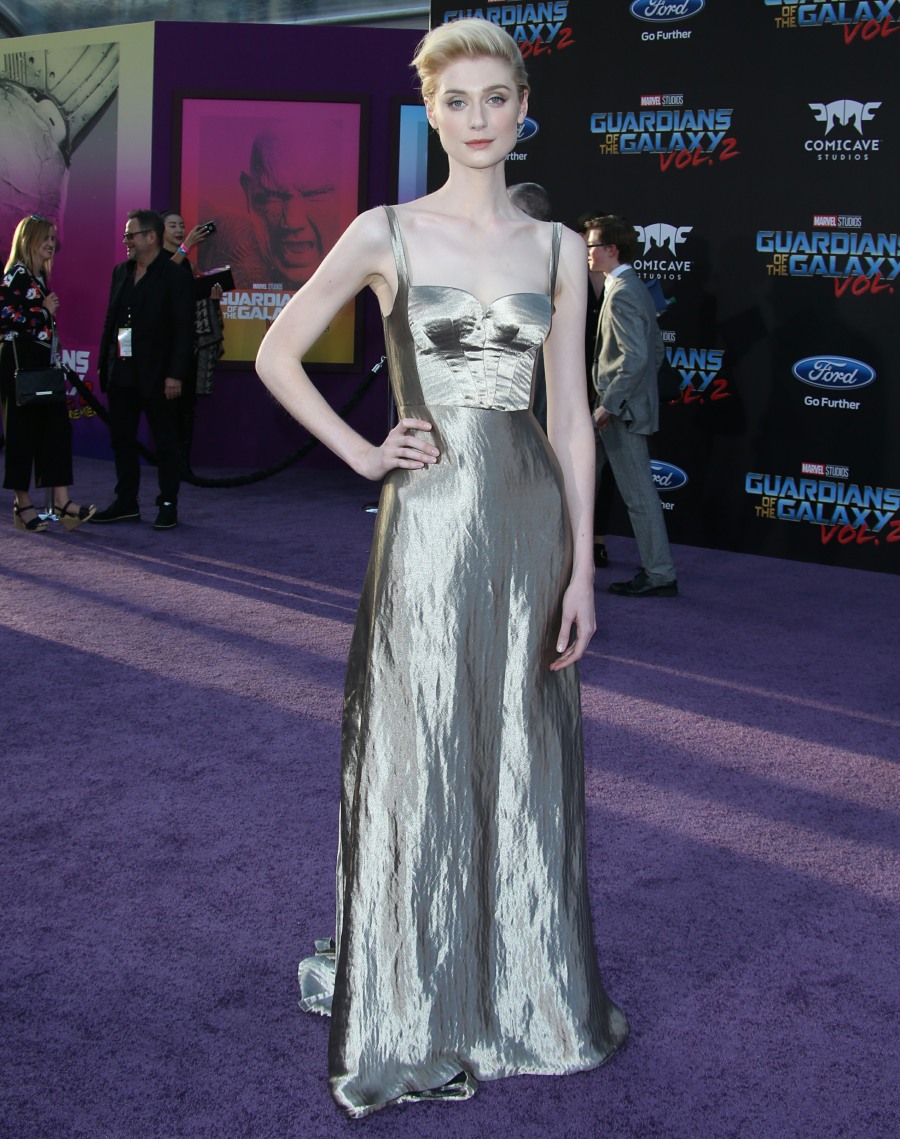 Karen Gillan in Monse. While I generally enjoy it when the younger girls decide to wear pants to big premieres, this look as a whole is… um…??? LOOK AT HER SHOES!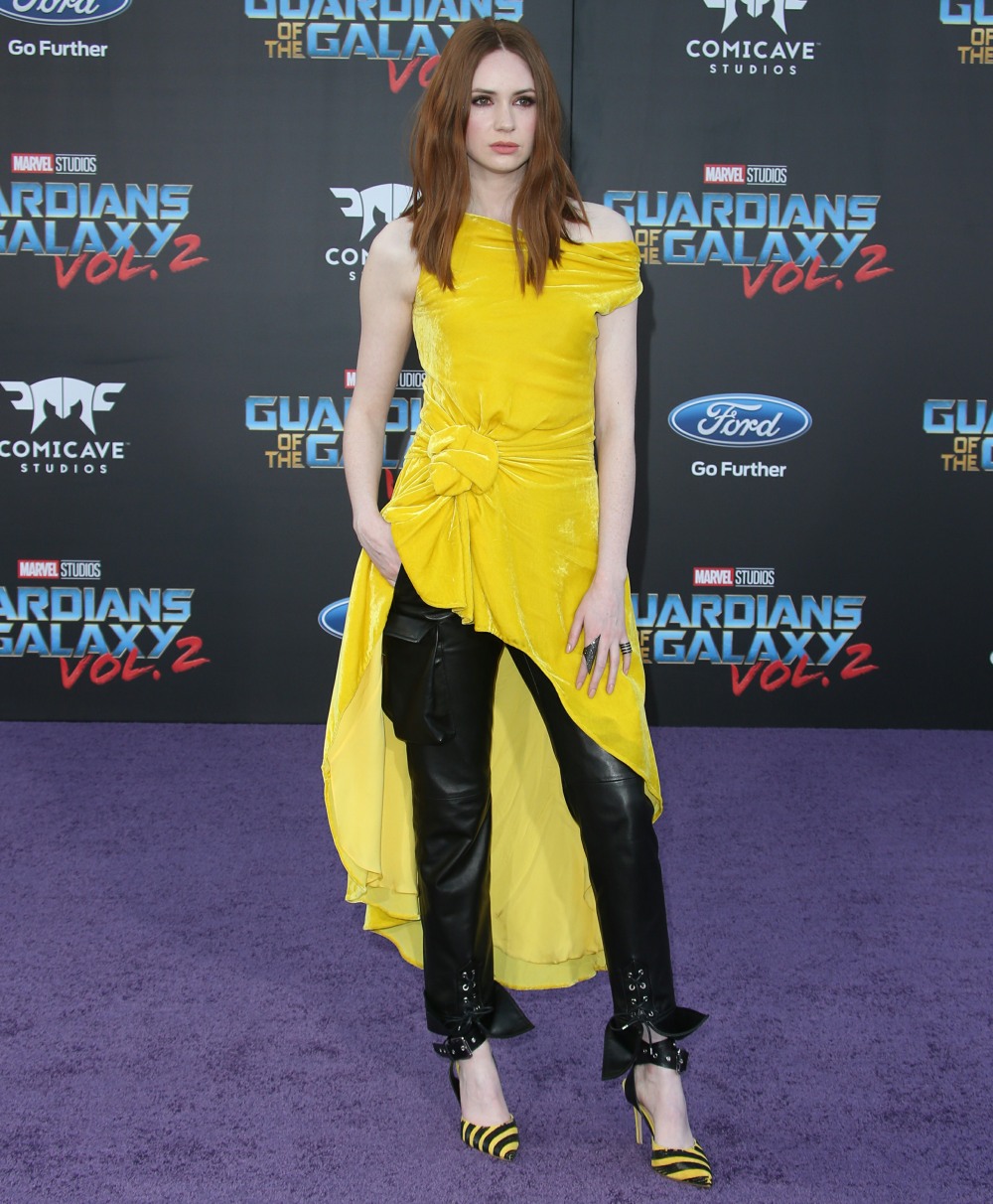 Kurt Russell and Goldie Hawn. They are messy and crazy and they make me happy.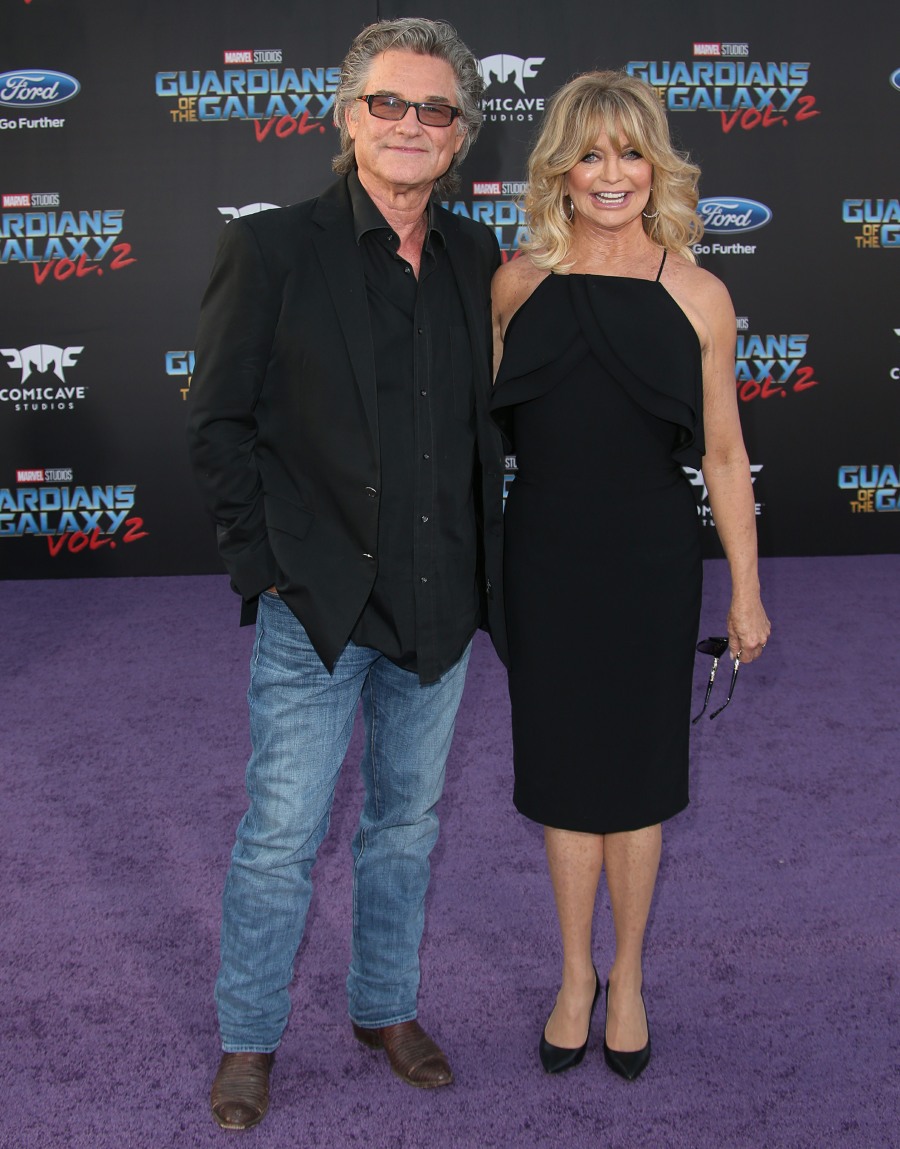 Sylvester Stallone has a cameo in the movie and he brought out his wife and daughters for the premiere.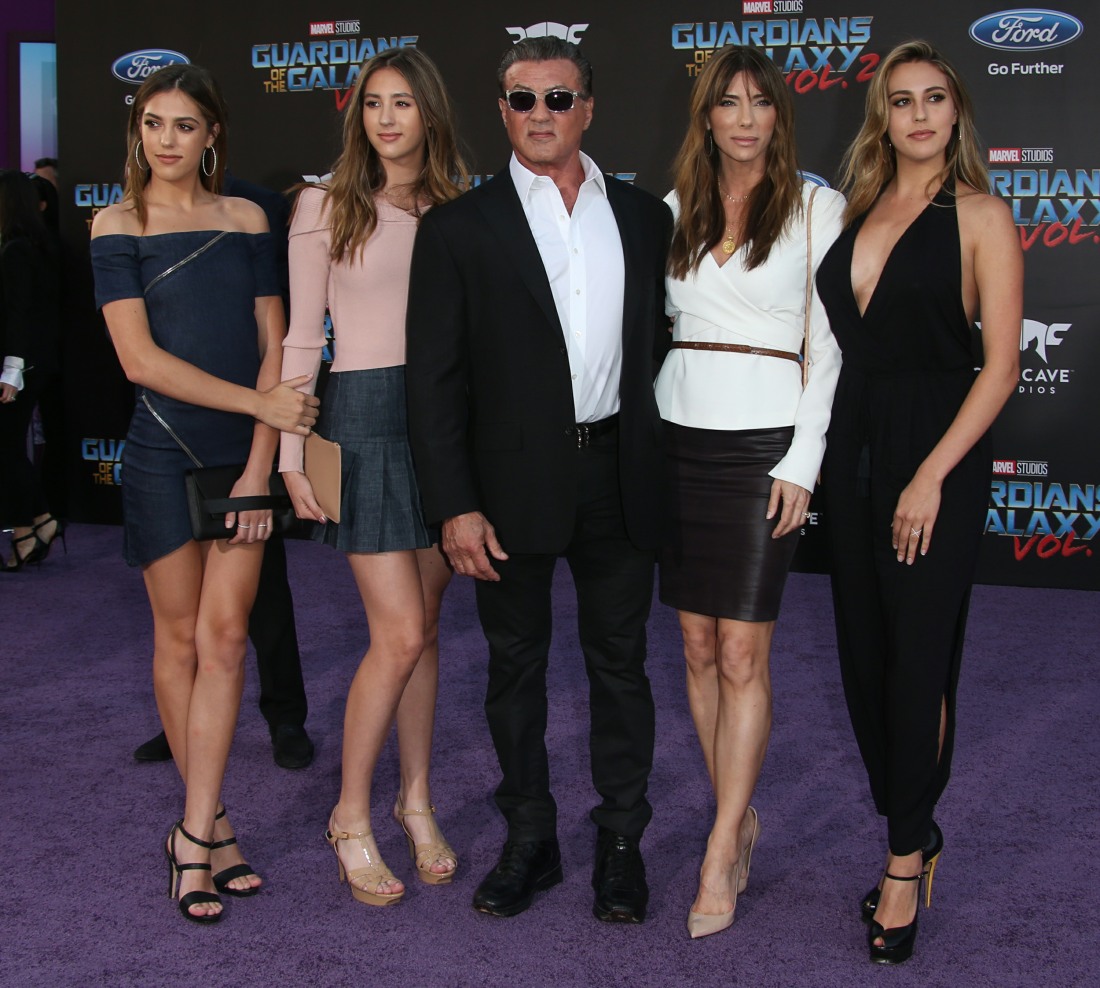 Photos courtesy of WENN.