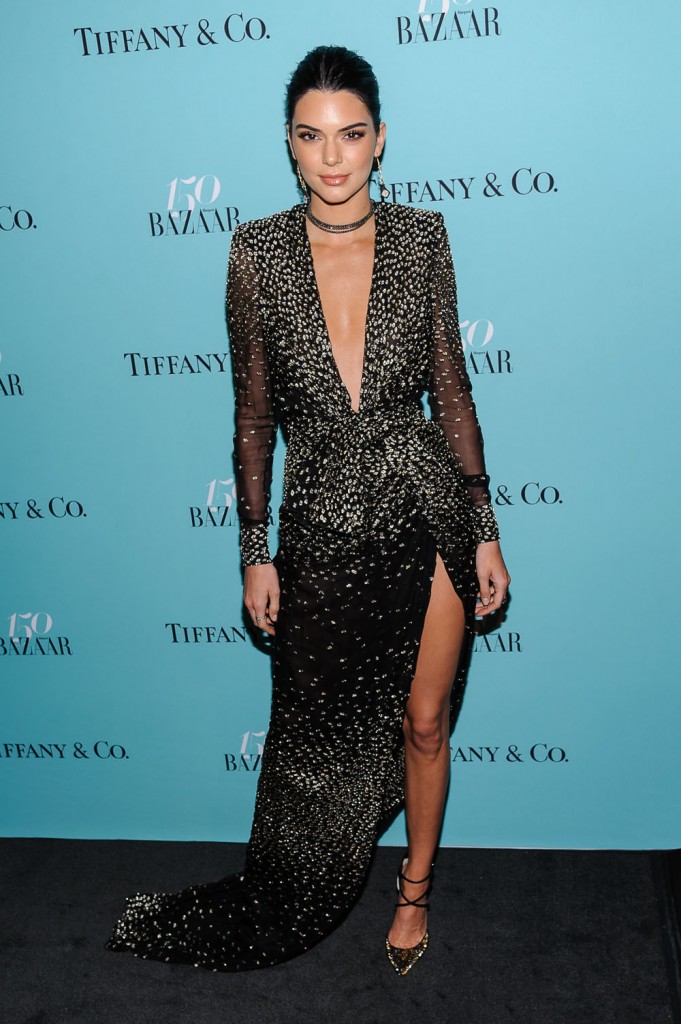 These are photos from the 150th anniversary(!) of Harper's Bazaar, held at the Rainbow Room in New York City last night. Kendall Jenner is the cover woman on this month's issue, which Kaiser will be covering shortly. The Empire State Building was lit up with the cover last night, featuring Kendall. You can see that image below.
In terms of the fashion it was a mixed bag. I haven't been able to find the designer IDs for the gowns but I'll update with those when/if they're available. Kendall was in this black and sequin plunging deep v-neck gown with a very prominent thigh slit and side train. I feel like we've seen this silhouette so many times before but this is striking actually and I love the distribution of sequins at the cuffs and in clusters at the bodice and along the skirt. There's a lot of thought put into this dress. Plus her styling is amazing with that nude lip and those drop earrings. Gorgeous.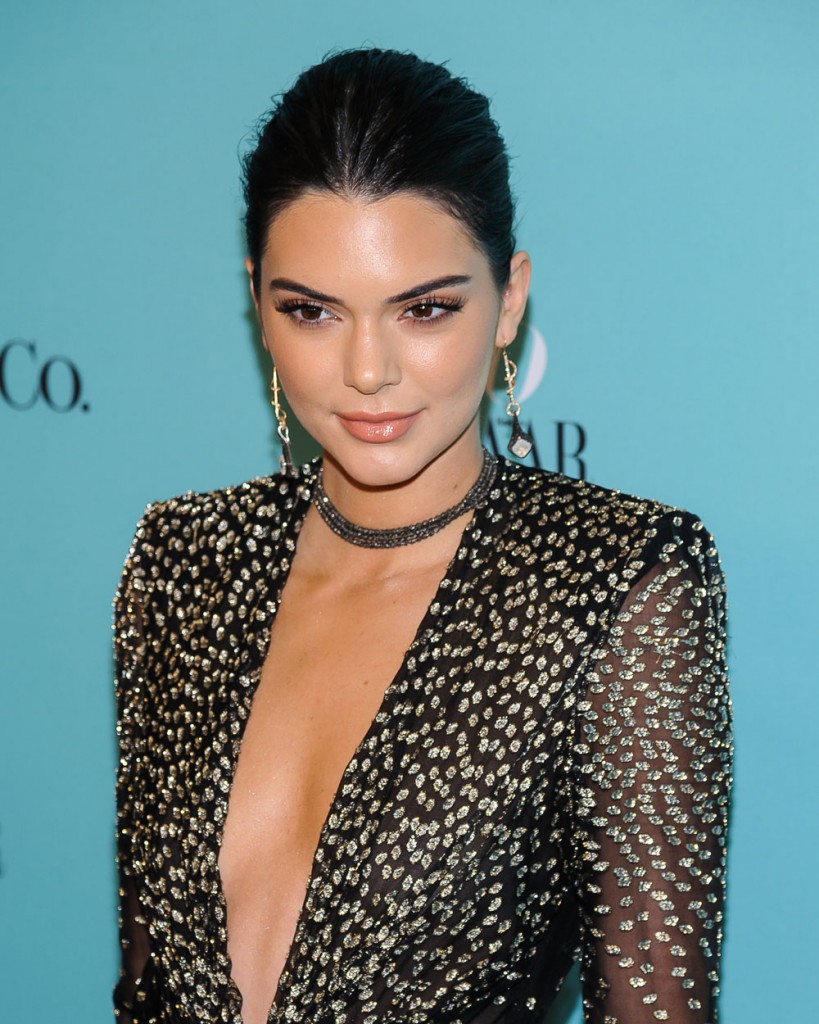 Lucifer's homegirl was Kendall's date last night, and she wore a see through top with butterfly embellishments covered with a long silk jacket and loose pants. Her hair reminds me of a duck. Do you know what I mean, how ducks get that poof on one side of their head? Look at Kendall's expression here.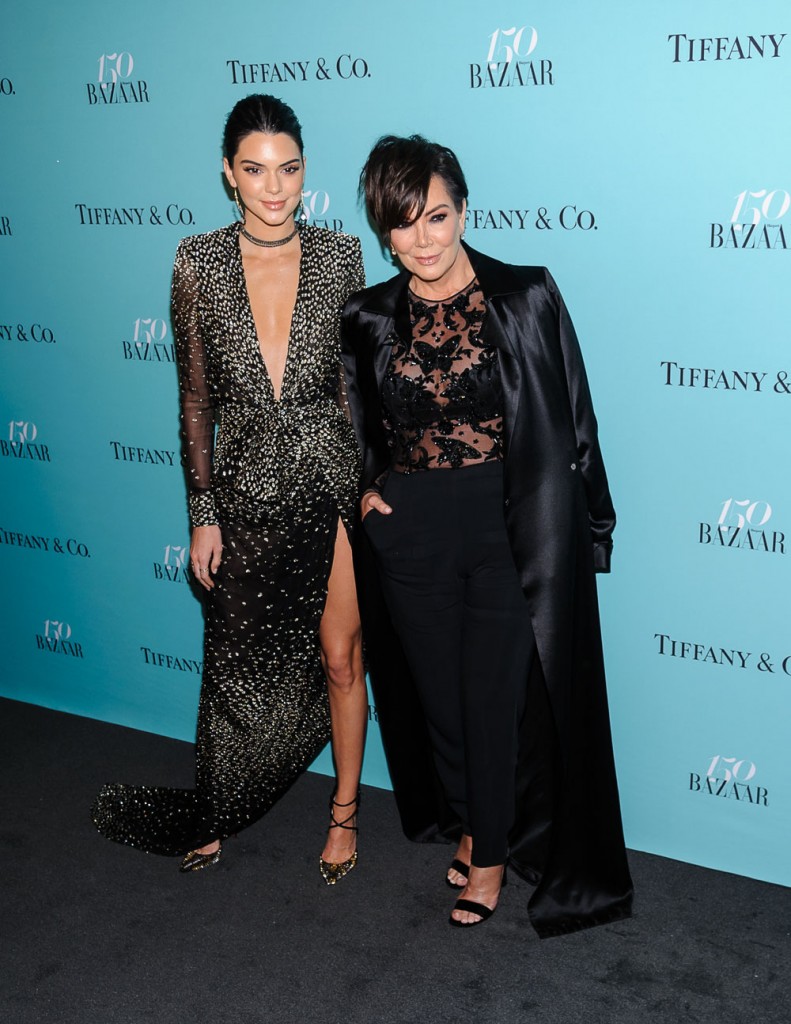 Demi Moore was in a cream shirt with grommets paired with a high leather skirt with a folded waist, side ruffle and matching belt. I think this is Zac Posen as he was there last night and he's dressed Demi before. Plus I found one of his purses which features similar grommets. Look at that purse, I have heart eyes. Off Fifth has some gorgeous Zac Posen purses. I think I may need to treat myself.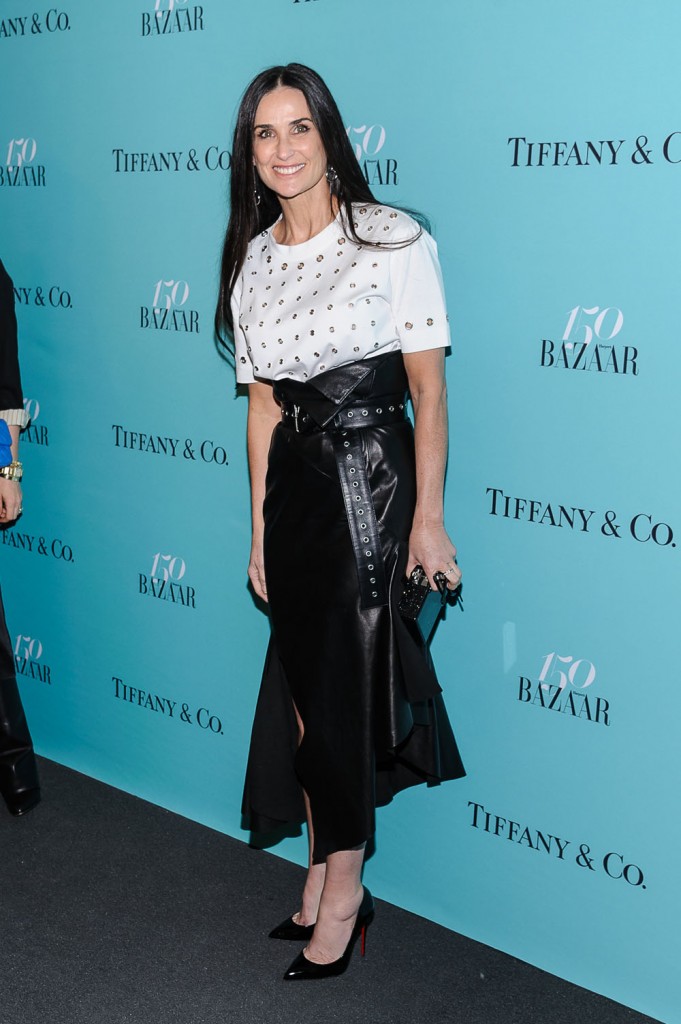 Priyanka Chopra wore a pink formfitting gown with a v-shaped sequin pattern and ruffle sleeves. I think this gown would work better without the window at the the next and without the little ruffles.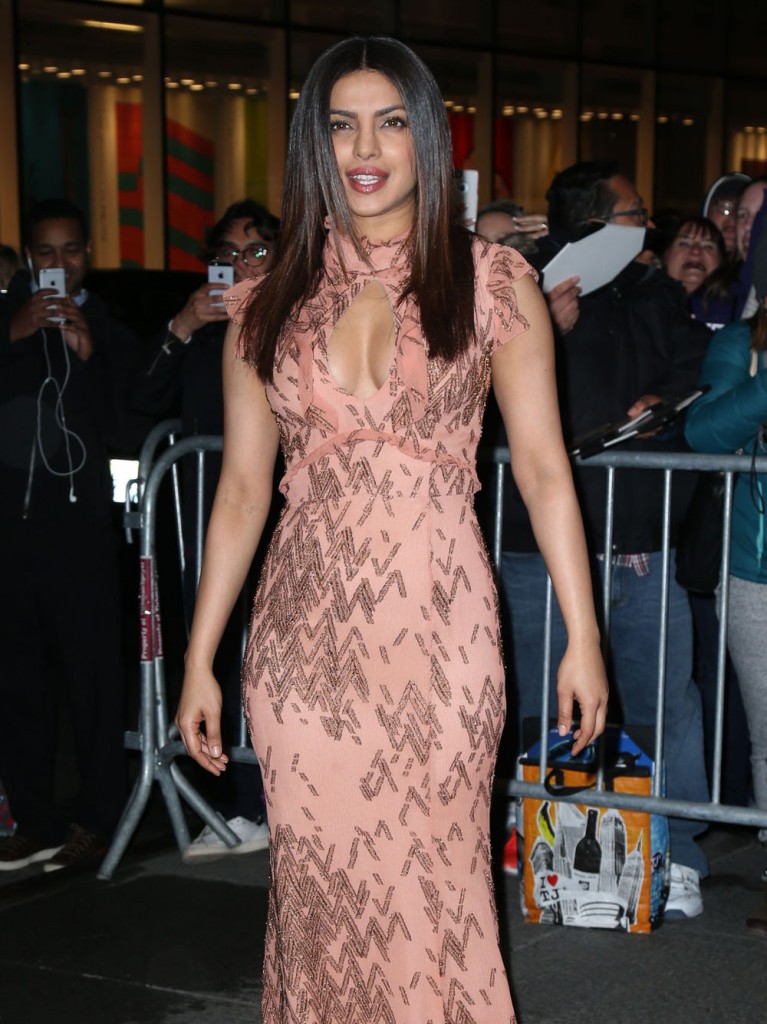 Christie Brinkley is crazy hot in a short dress with large silver polka dots, a split bodice and bell sleeves. She's twenty years older than me and I wouldn't dare wear a skirt that short, but I don't have legs like her either. The sparkly pantyhouse are a little goofy and Christie's makeup veers clownish, but that's minor.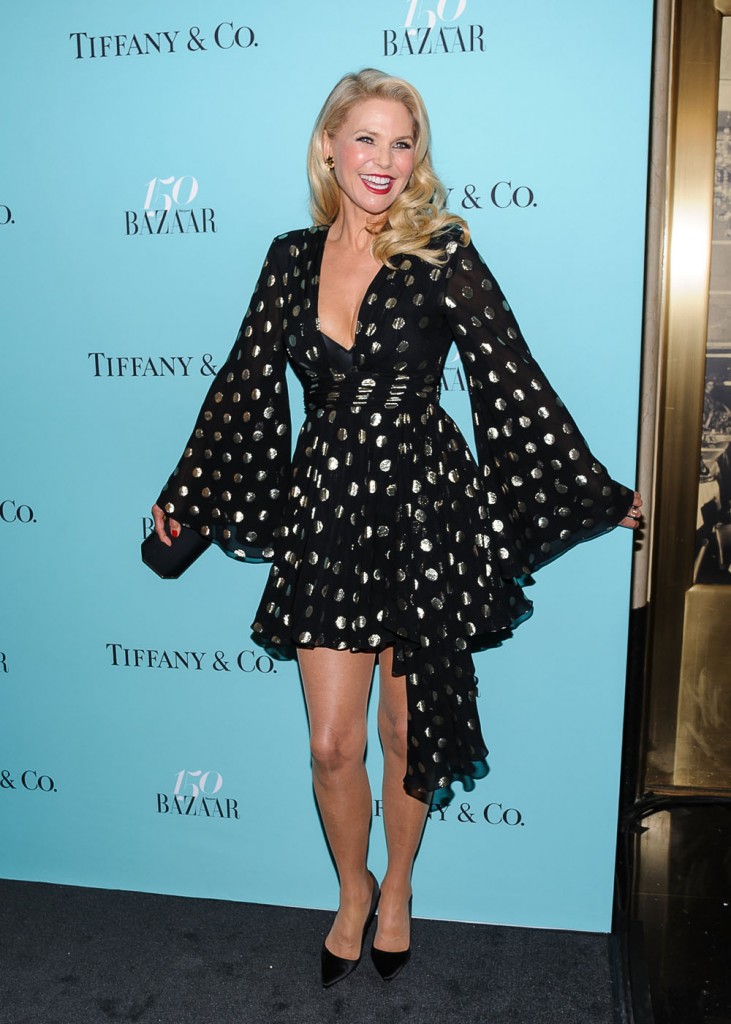 Was Sailor Lee Cook, 18, upstaged by her mom? I think she was.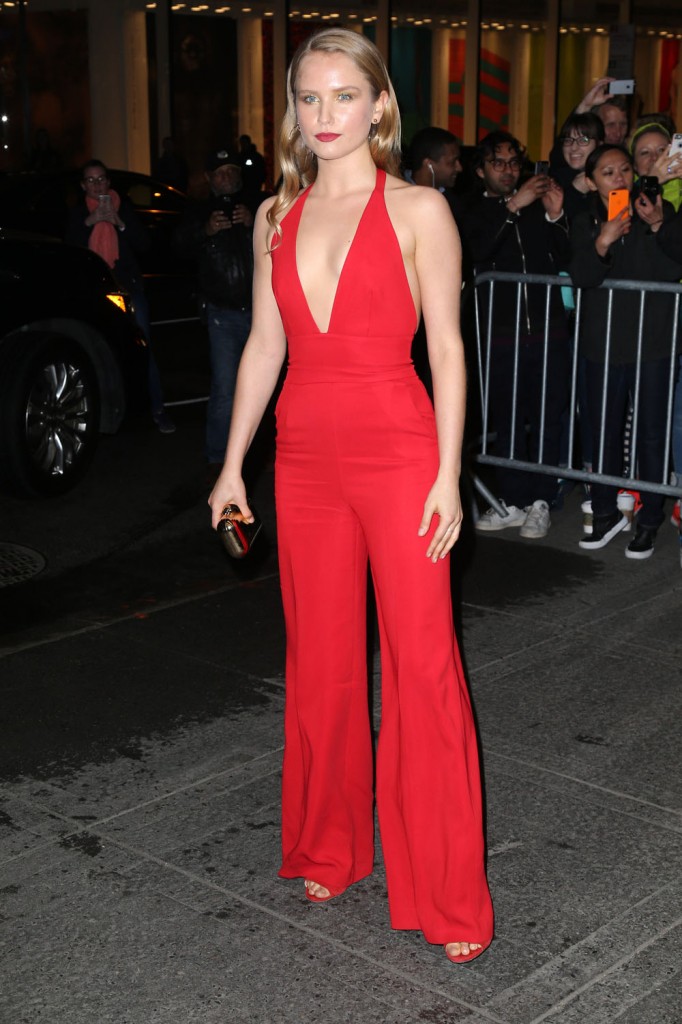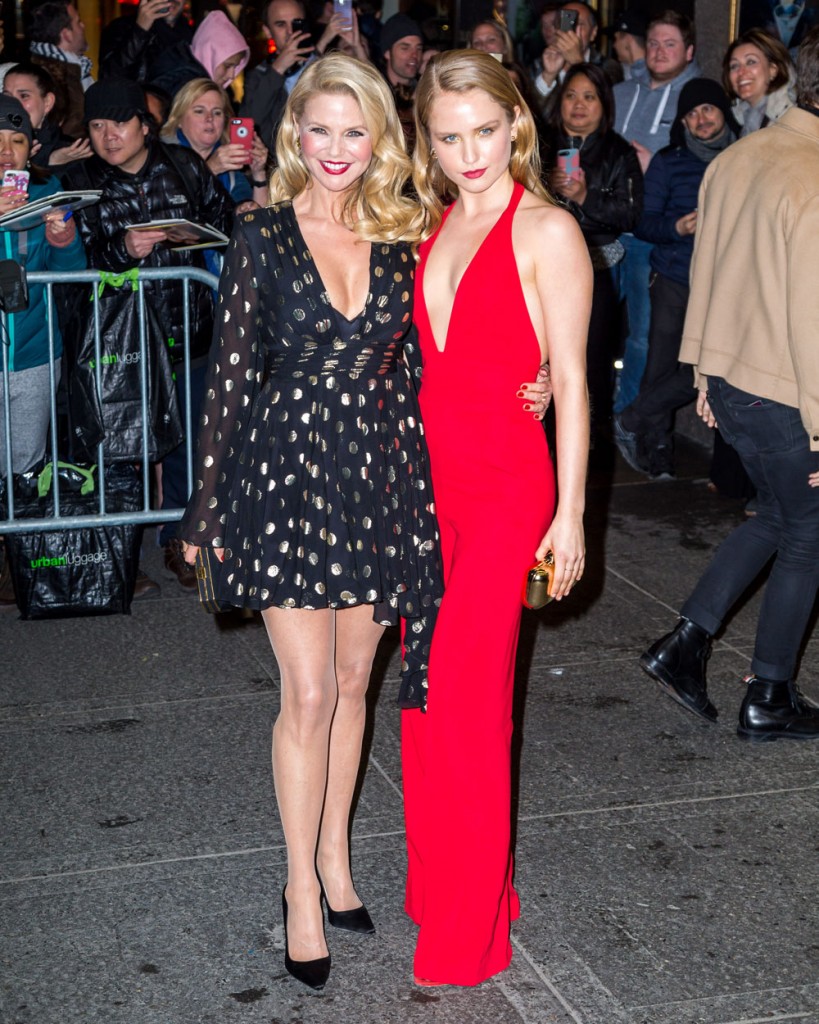 Doutzen Kroes was looking lovely if a little underdone. This calls for more makeup or at least a bold eye or lip.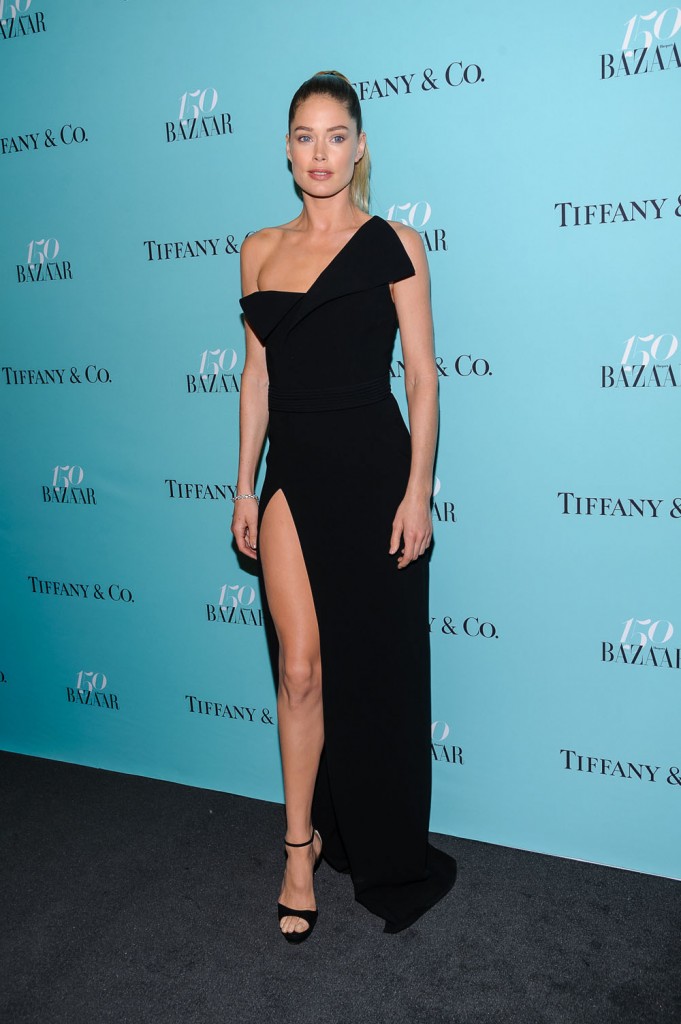 You know who wins this post? Iman. Those are pants too!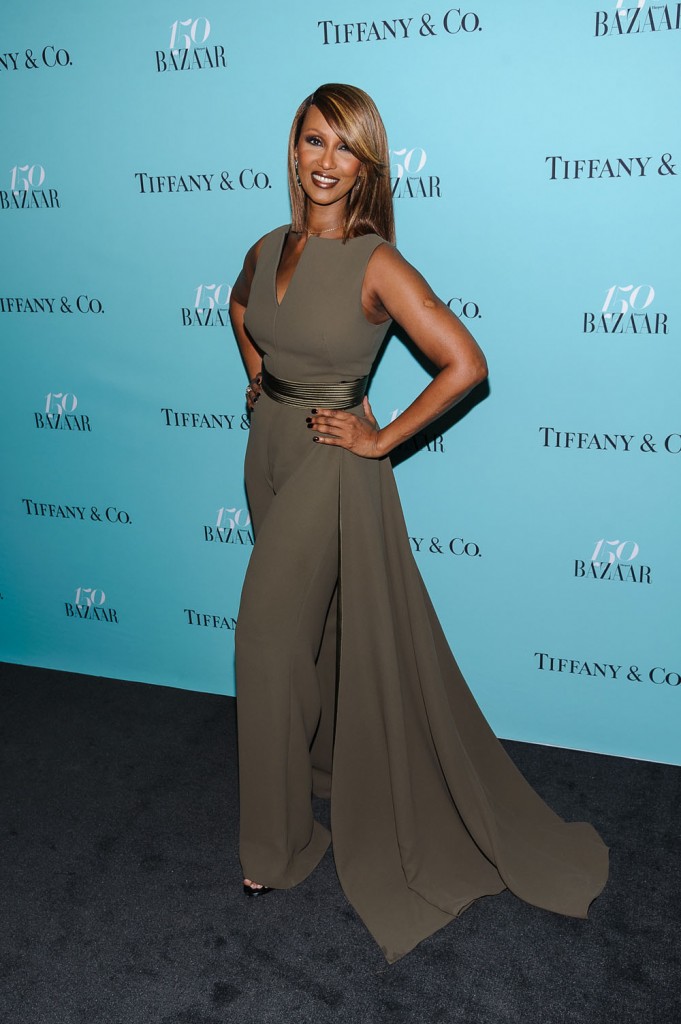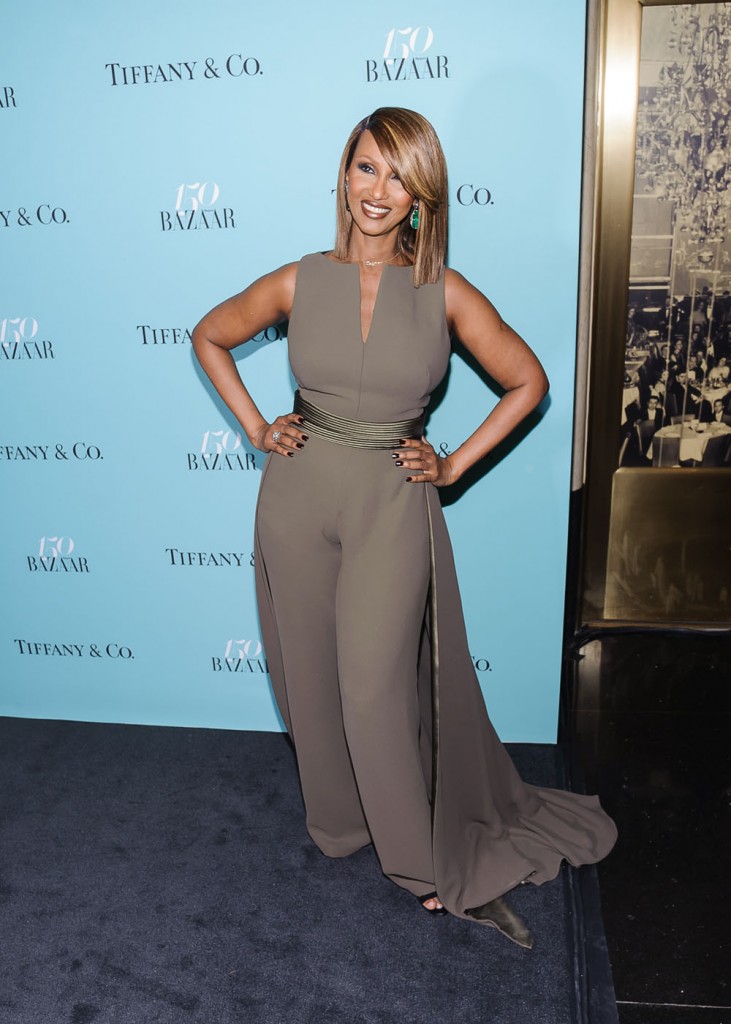 Photos credit: WENN and FameFlynet