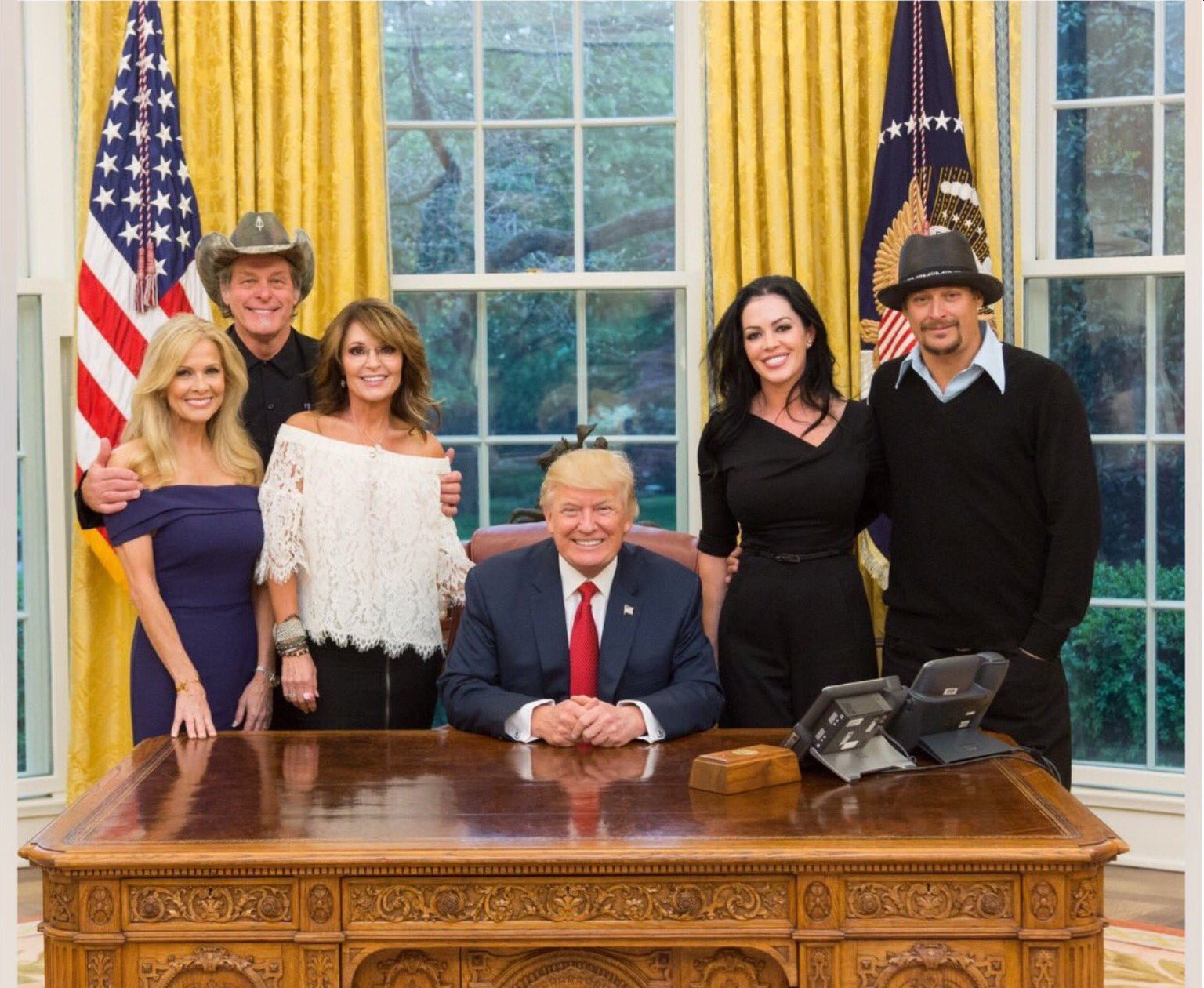 Emperor Bigly doesn't NEED YOU, Tom Brady. He was not crying bigly tears about your absence. Bigly promised he would never shed another tear over you and he meant it! Which is why on the same day that Tom Brady snubbed his Bigly BFF, Trump invited Sarah Palin, Ted Nugent and Kid Rock to the White House for a photo-op.
I mean… the photos are awful. Most (sane) politicians would pay to never be photographed with Kid Rock, Sarah Palin and Ted Nugent. Nugent especially, since he wins the trophy for literal pants-sh-tting mess. He also has trophies for racism, nativism, insanity, sexism and misogyny. So, yeah, obviously Nugent and Trump are tight. I'm actually surprised that Palin's malfunctioning-fembot act is still appealing to Emperor Bigly. Maybe he just wanted to be around another reality star though.
Also, these three a–holes decided to take a photo with Hillary Clinton's First Lady portrait. I can't even tell you how crass this is. This is the First Lady's portrait in the motherf–king White House and these jackasses and going to stand there and make fun of it, and make fun of Hillary?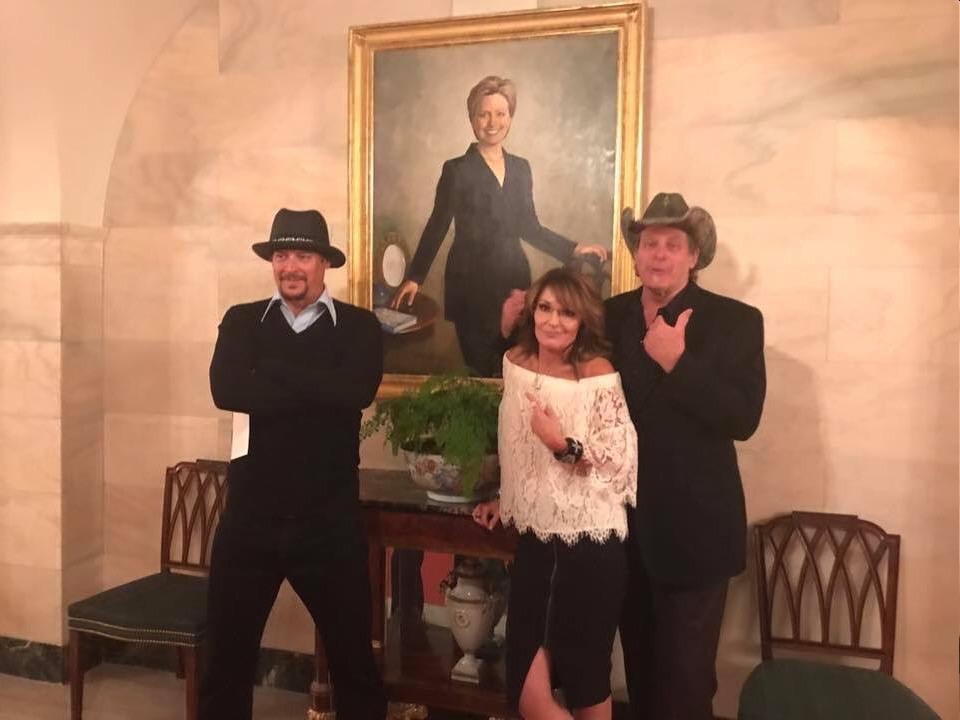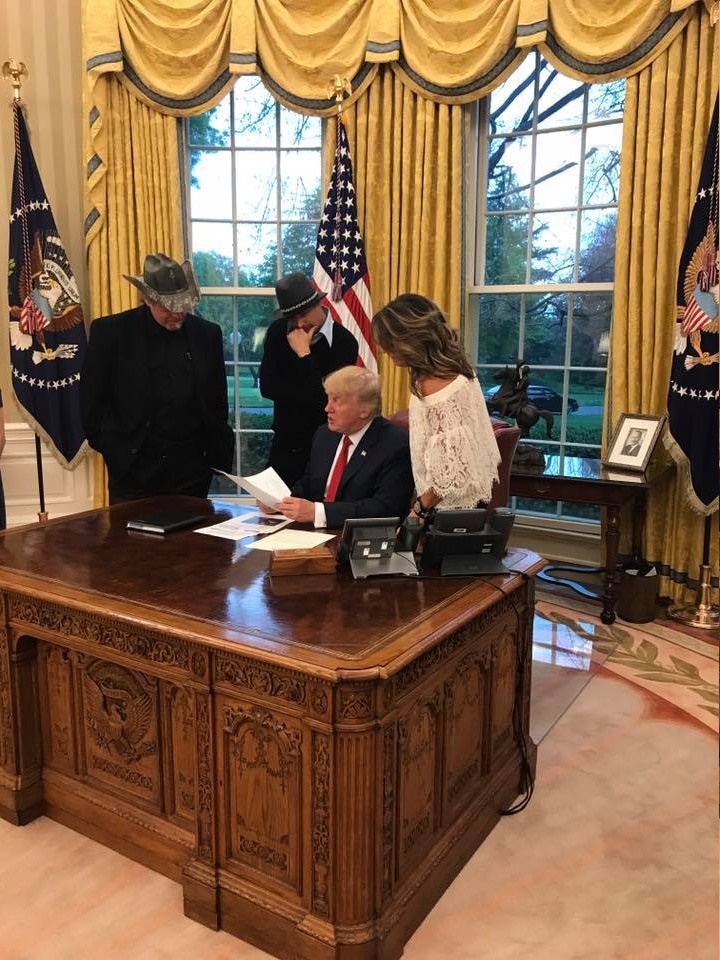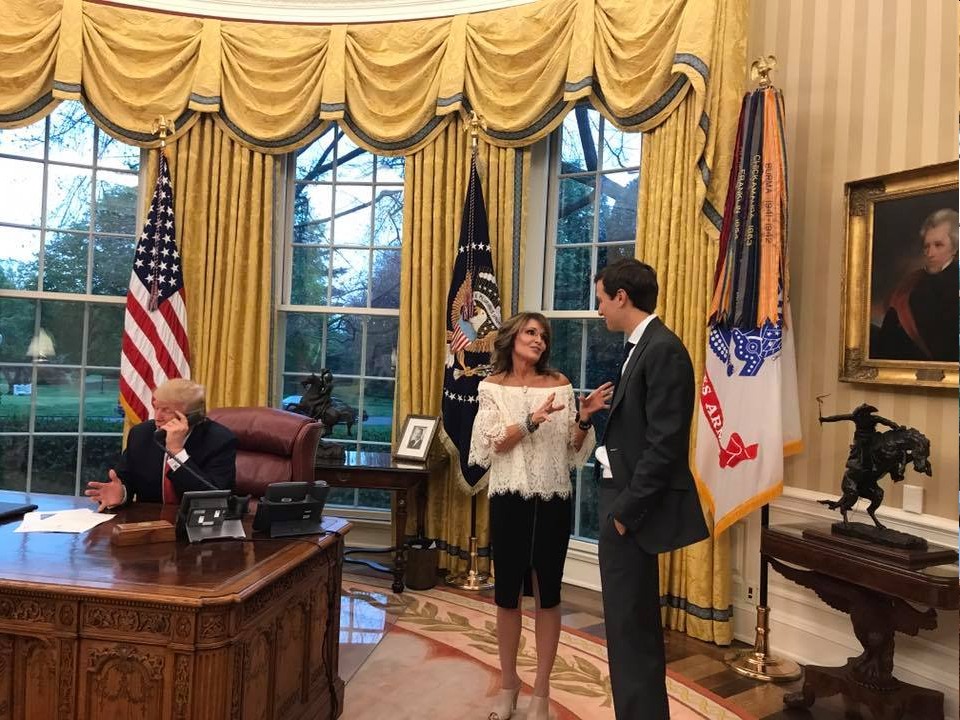 Photos courtesy of Palin's Facebook, Getty.

https://www.facebook.com/sarahpalin/