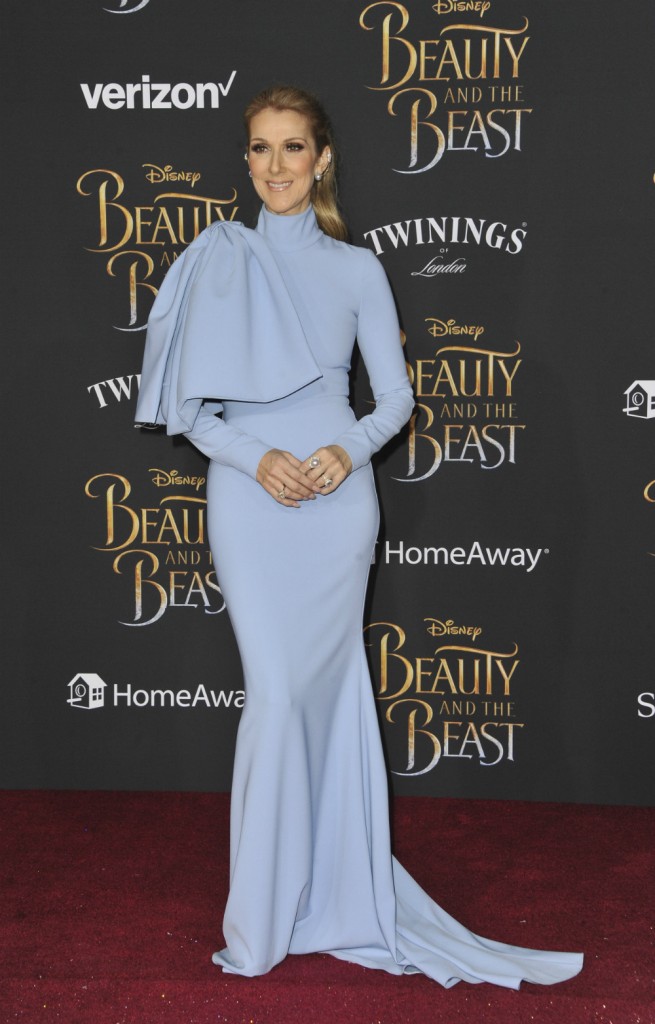 Celine Dion is still very much grieving the loss of her husband, René Angélil, who died last year from throat cancer. I don't think that really surprises anyone, Celine and René's lives intersected in every way, they were married for 21 years, parents to three boys and René managed and guided her career since she was 12 years old. Because of this, Celine has not yet let René go enough to date someone else. He is still very much present in her life, right down to advising her from beyond the grave.
As far as she is concerned Rene Angelil, who died of throat cancer at 73 last year, is still with her at virtually every moment — when she's on stage, when she's making new music and, most importantly, when she's with her three children.

"I think I will probably grieve for the rest of my life," she says of her fellow Canadian, who was 26 years her senior.

But she adds with a hopeful smile: "Rene has prepared me for all my life since I'm 12.
"I have never met another man in my life, never kissed another man in my life.

"I miss him a lot. I miss him a lot — for my partner, for the man I was embracing, kissing, making love with. My worries, my dreams . . . "

Celine still relies on Rene's advice, too, consulting with a portrait of him recently that was painted by a fan when she had to decide whether to record a new song for Disney's hit Beauty And The Beast remake.

She recalls: "I went and found one of the paintings that one of the fans gave me of my husband and I said, 'Should I do this?'

"And the answer I got back — I don't want that to sound like ghostly or anything like that — but emotionally what I got back from that was, 'You have nothing to lose'."

There is a deep sadness watching Celine sing lyrics to her famous song My Heart Will Go On — the theme to Titanic — which she admits now has a different meaning to her.

But when I ask if her heart will go on one day, by finding a new love, she shakes her head forcefully then says: "Now it is definitely too soon for me. I am definitely in love with him (Rene), married to him.

"He's the love of my life. It's very difficult for me to see myself with another person. The love that I have for him, I live it every day. And as a woman, we do have emotions and feelings that come and go. And it's always with him.

"When I sing, it's with him. When I hug my kids, it's for him and it's with him. I took time to grieve and I'm still grieving."
Because Celine was 12 and René was 38 when they met, many want to tar him with the Svengali brush. I used to be one of them but no longer. It's unusual, certainly, but Celine was obviously very happy in her marriage and she clearly misses him for all the reasons one misses a partner. René also empowered Celine. Before he died, he educated Celine in all aspects of the business rather than find someone to replace him in his role. Plus, she's said repeatedly that she knows she has to be the strength of the family and is trying hard to make sure René-Charles does not feel like he has to assume a parental role to replace his father. I wouldn't be surprised if she never remarried but whatever she ultimately does, I'm glad she is taking her time. She needs to breath and find out who she is now, on her own. Celine wears her emotions on her sleeve but she's not naïve.
Kaiser linked Celine's performance at the Bee Gee tribute last Sunday, did any of you see it? I have a borderline obsession with the Bee Gees. It's hard to explain, just know that I have three pieces of matching furniture in my house named after them. Like we say "Can you hand me my glasses? They're on Robin." So imagine my reaction to Celine singing Immortality for Barry and dedicating it to Robin, Maurice, Andy as well as her brother, Daniel, and René. She paired her performance with video of the Brothers singing it so she was collaborating with them in this ethereal homage. Then she walks down the stairs and Barry's singing along and I'm trying to hear the song over my sobs – here, just watch for yourself:
Céline Dion – Immortality (LIVE HD Bee Gees Tribute) from Fabrice-CélineDion-Fanpage on Vimeo.
These boots!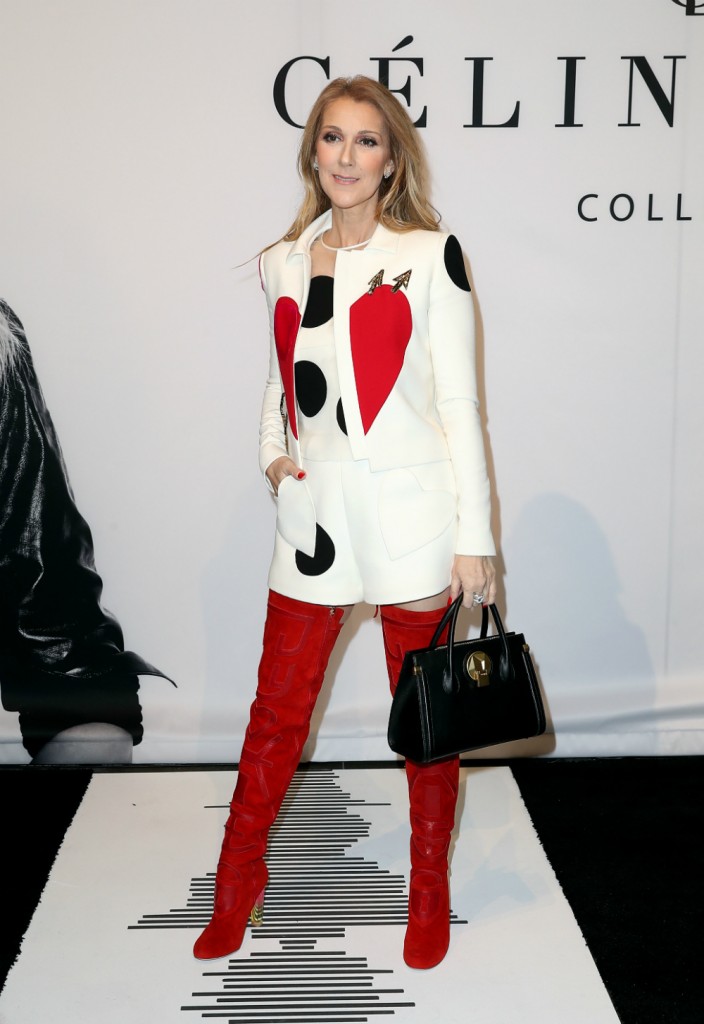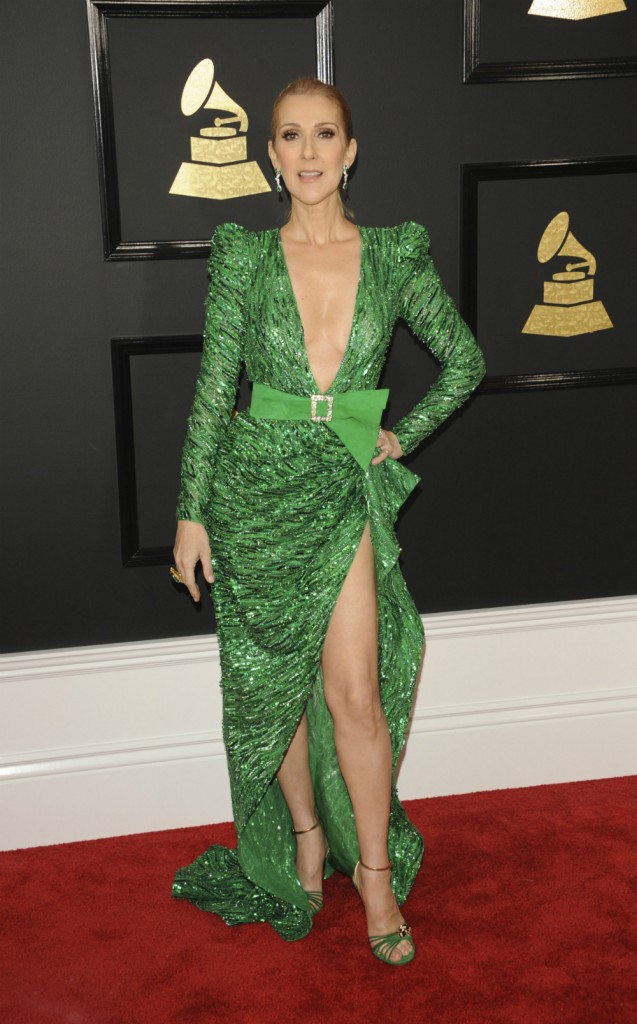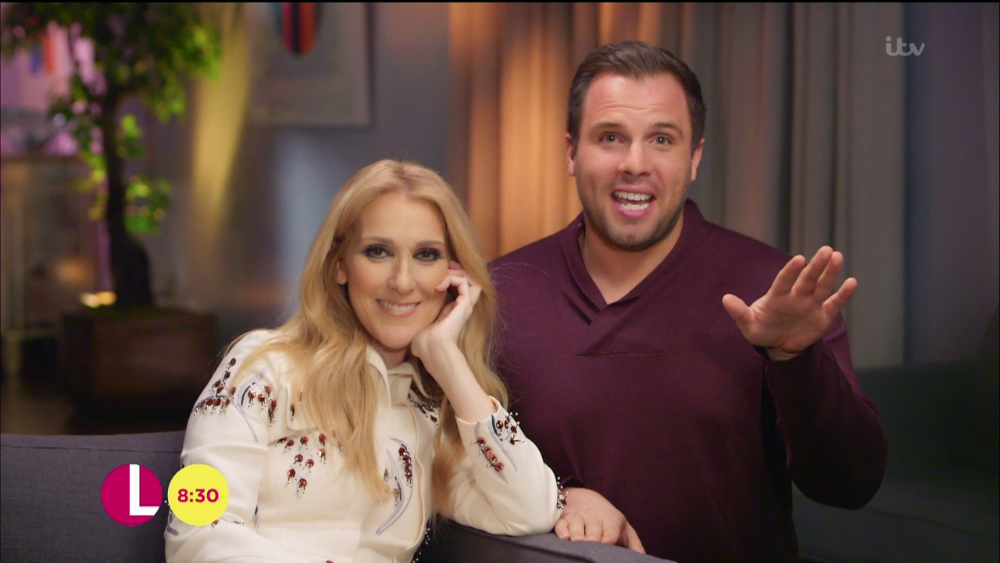 Photo credit: WENN Photos