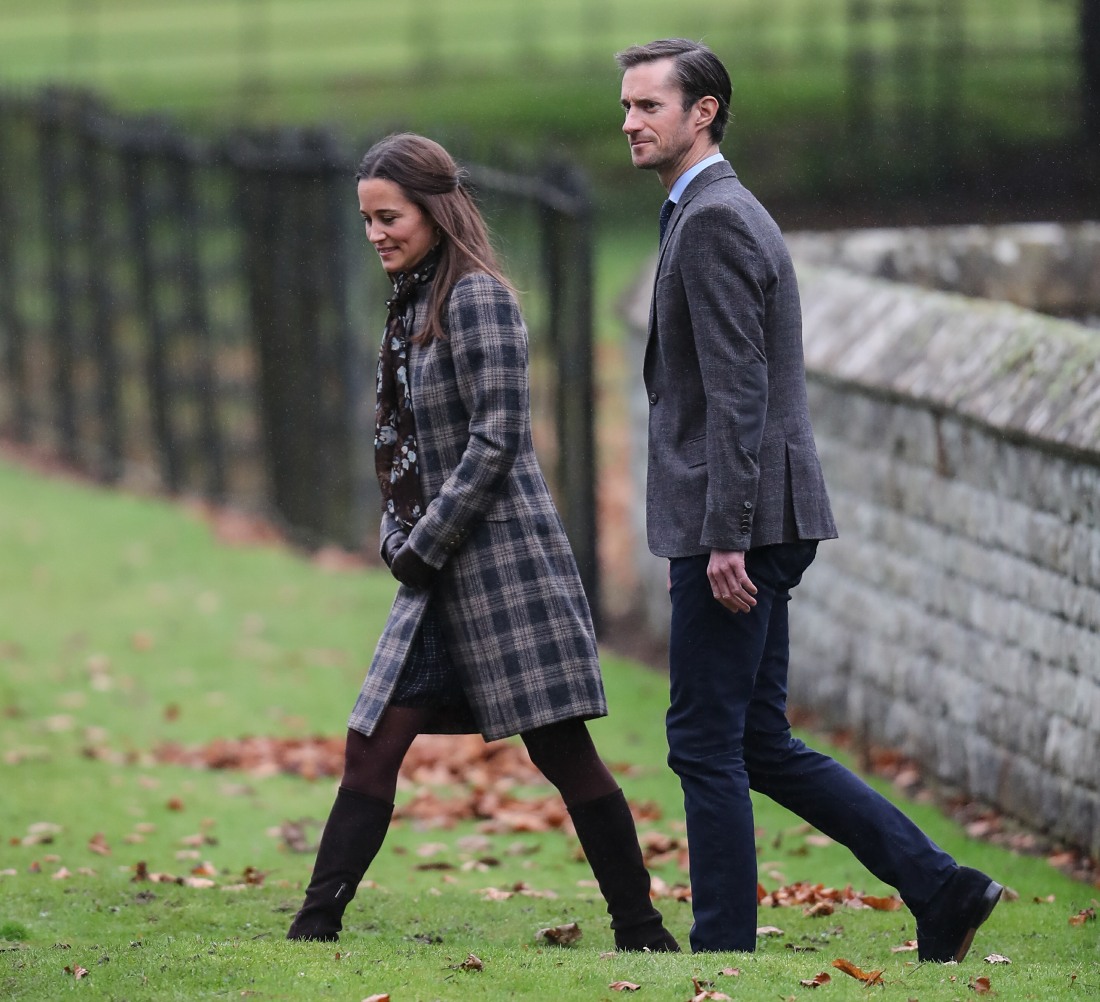 Pippa Middleton will marry Moderately Wealthy James Matthews (formerly Terribly Wealthy, but now downgraded) in a few short weeks. I'm not sure if we're being played with all of the stories about the wedding, but I'm still enjoying it. Like, part of me thinks that there's so much gossip and drama about the wedding because Pippa and the Middletons want it that way, so they can drive up interest and likely sell the photos to Hello Magazine for big money. Another part of me wonders if Pippa actually wishes there was less drama and she worries that this whole thing has become a giant circus, especially with reality-star beefs and Harry bringing Meghan Markle as his date.
Anyway, you know how everyone has been making a big deal about Pippa's harsh "no ring, no bring" policy? It's so strict that Meghan Markle isn't even allowed to attend the wedding, she can only come to the wedding reception at Middleton Manor. The vibe is supposed to be exclusivity, a small-yet-fancy wedding celebrating Bucklebury's famous local beauty (like a Jane Austen novel, only it's 2017). Except now it seems like commoners and peasants have a right to be there too.
With her sister and brother-and-law, the Duchess and Duke of Cambridge, expected to attend, the wedding of Pippa Middleton will be one of the most exclusive events of the year. It is anticipated that the cream of high society will gather to witness Miss Middleton marry James Matthews, a hedge fund manager and heir to a vast Scottish property. But it has now emerged that there could well be some uninvited guests at the Berkshire church of St Mark's on May 20.

Recently published Church of England guidance on "celebrity weddings" has said that ordinary members of the public could have the right to attend. And that raises the prospect of unknown strangers rubbing shoulders with Prince William and the Duchess as the happy bride and groom make their vows. Indeed, locals are already said to be looking forward to turning up.

Andrew House, chairman of the parish council for the neighbouring village of Bradfield, where Pippa was born and the Duchess of Cambridge spent her early years, told The Telegraph: "It's a rather nice thought that they might be able to attend. I'm sure there will be interest."

The guidance, published by the Church of England a few weeks before the big day, states that "a marriage is a public ceremony which at the least all parishioners are entitled to attend".

The rules mean all residents of the parish of Englefield, which surrounds St Mark's Church, have – in theory at least –the right to attend the ceremony. According to the document, entitled Celebrity Marriages in Anglican Cathedrals and Churches, produced by the Church of England Synod's legal advisory commission, members of the public are entitled to attend "as long as there is available seating or standing room unless a genuine question of safety or security arises".
Basically, the church's regular parishioners have a right to go inside their church, even if it's during a wedding. And it sounds like the Anglicans believe that all church weddings are public events. In America, this dilemma would be solved by simply doing the wedding ceremony at Middleton Manor, a private home where you could control the guest list completely. But even then, I think it's too late for that. Poor Pippa. Her exclusive wedding is going to be ruined by peasants storming into the church.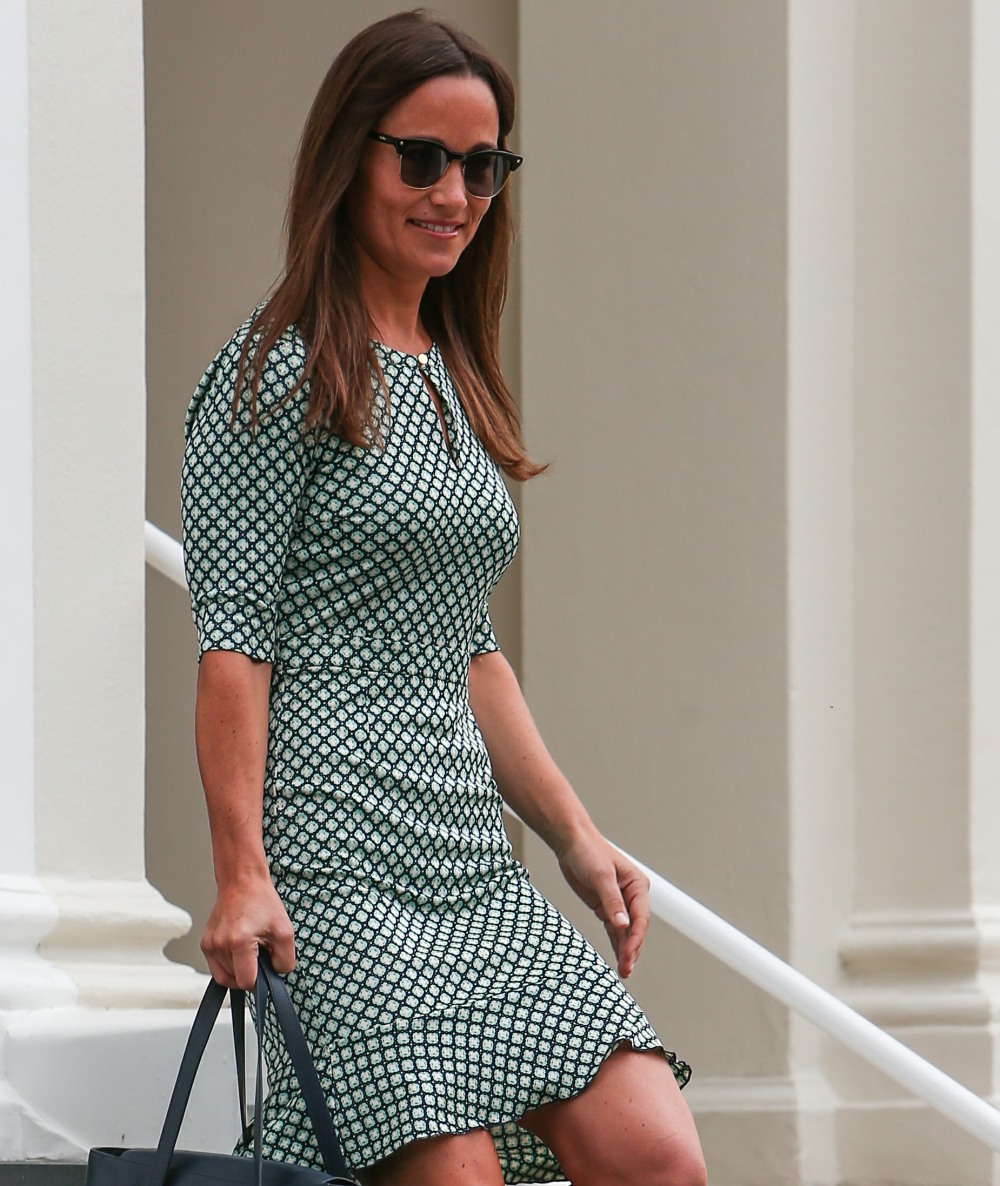 Photos courtesy of WENN.