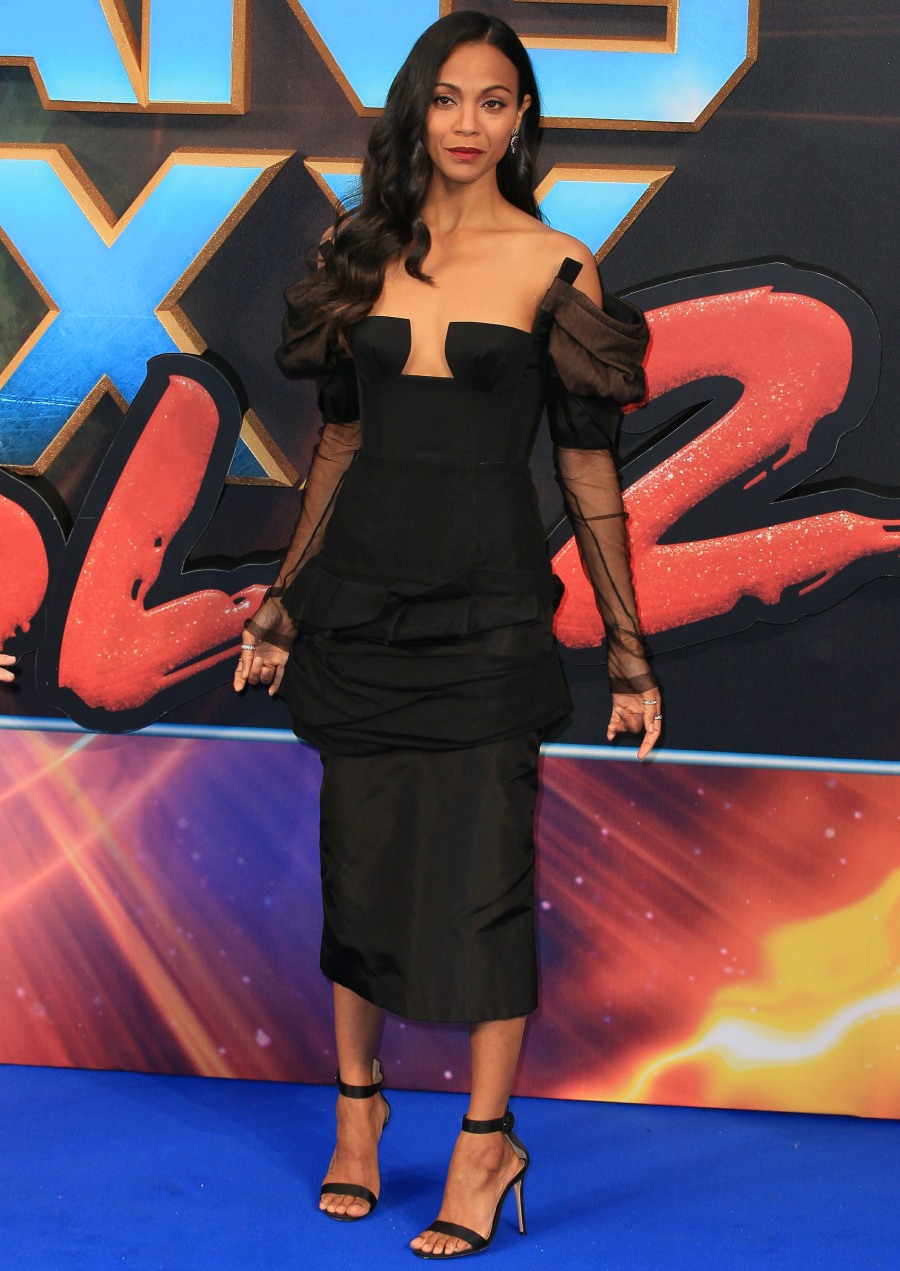 Go ahead and yell at me, but I've never "gotten" Zoe Saldana's style. I understand that she enjoys bizarre, intricate, overworked gowns and dresses. I understand that she uses big statement "looks" to stand out on a red carpet, and hey, it totally works. We usually end up talking about her specifically because of the fug, overworked dresses she wears and yes, that's free publicity for her films. But I have to wonder… isn't there an easier way? Like, with her figure, with her coloring, and her face, it shouldn't be this f–king hard to find some styles that are actually flattering and beautiful rather than these "stunt pieces."
So, with that in mind, here are some photos of Zoe at the London premiere of Guardians of the Galaxy Vol. 2. She wore this Ulyana Sergeenko dress to the premiere which… is better than the orange barf she wore at the LA premiere. But that's setting the bar pretty low. I don't get the tiered ruffles on the hips. I don't the "structure to nowhere" of the sleeves. I don't get mixing chocolate brown silk with a black bustier. None of this makes any sense. Something nice: her hair and makeup look great.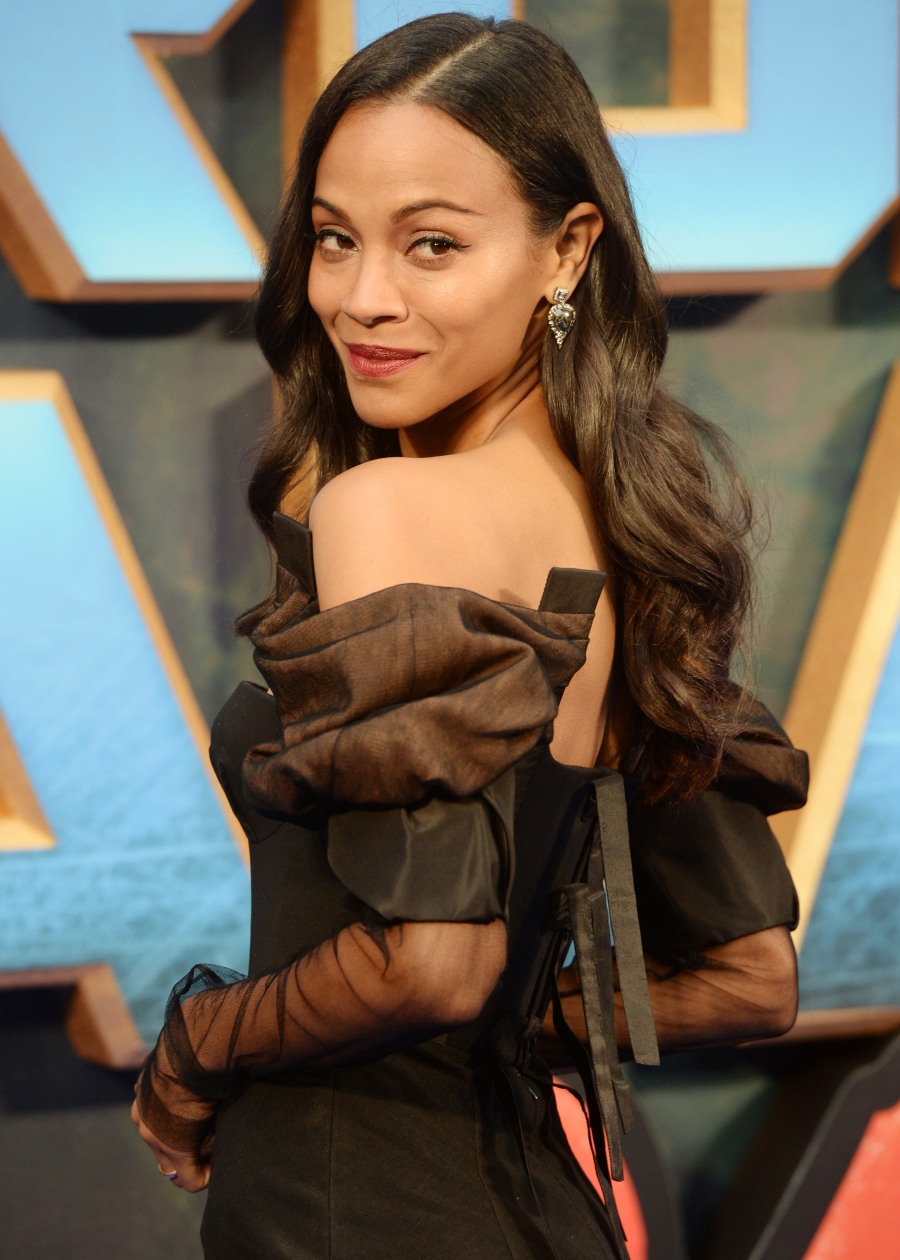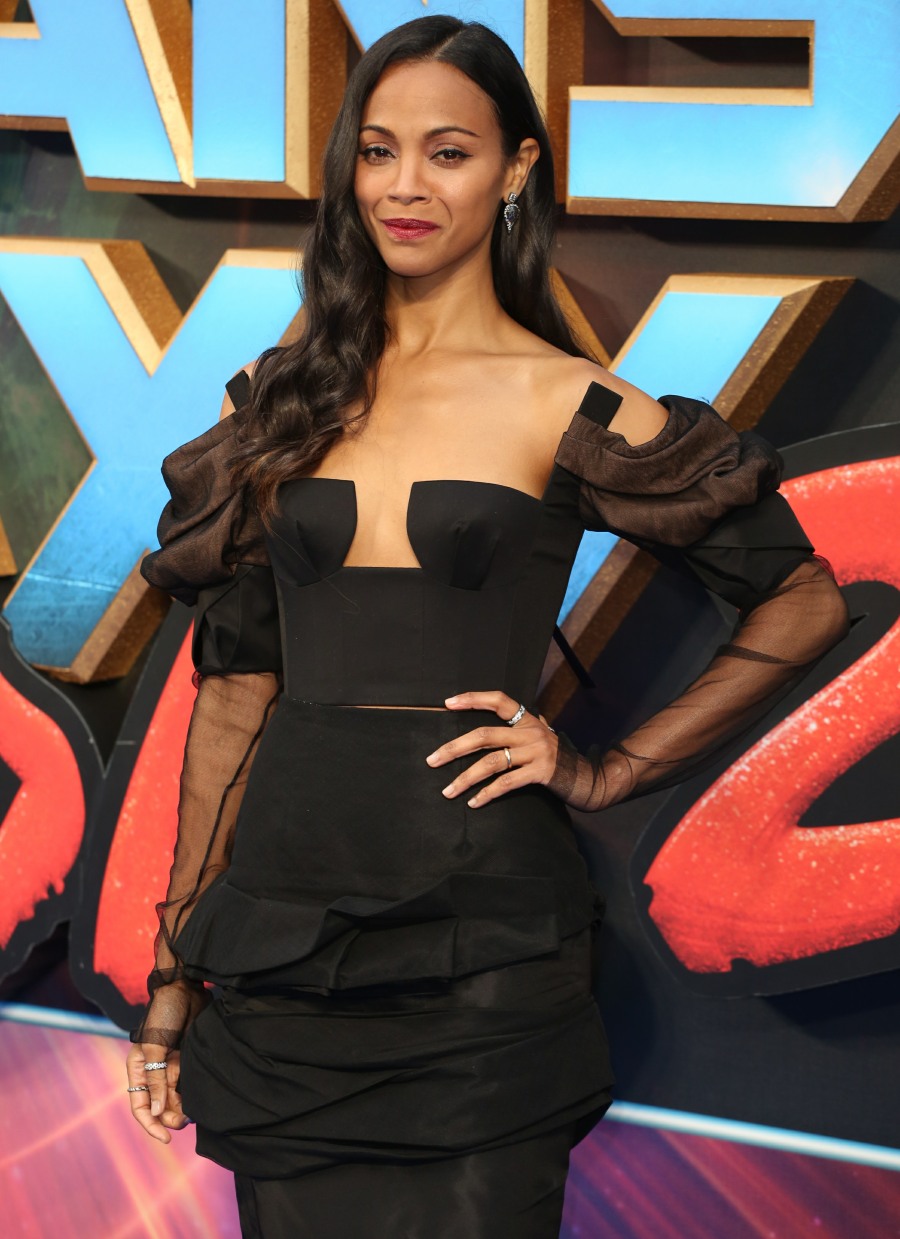 I'm also including photos of Chris Pratt and Anna Faris, who wore a simple purple velvet slipdress which is one of the best things I've seen on her. This could have skewed way too '90s, but I think she looks great (plus I'm a '90s girl). I'm also including a shot of Karen Gillan, wearing a dress that would have been so much cuter without the asymmetrical mullet.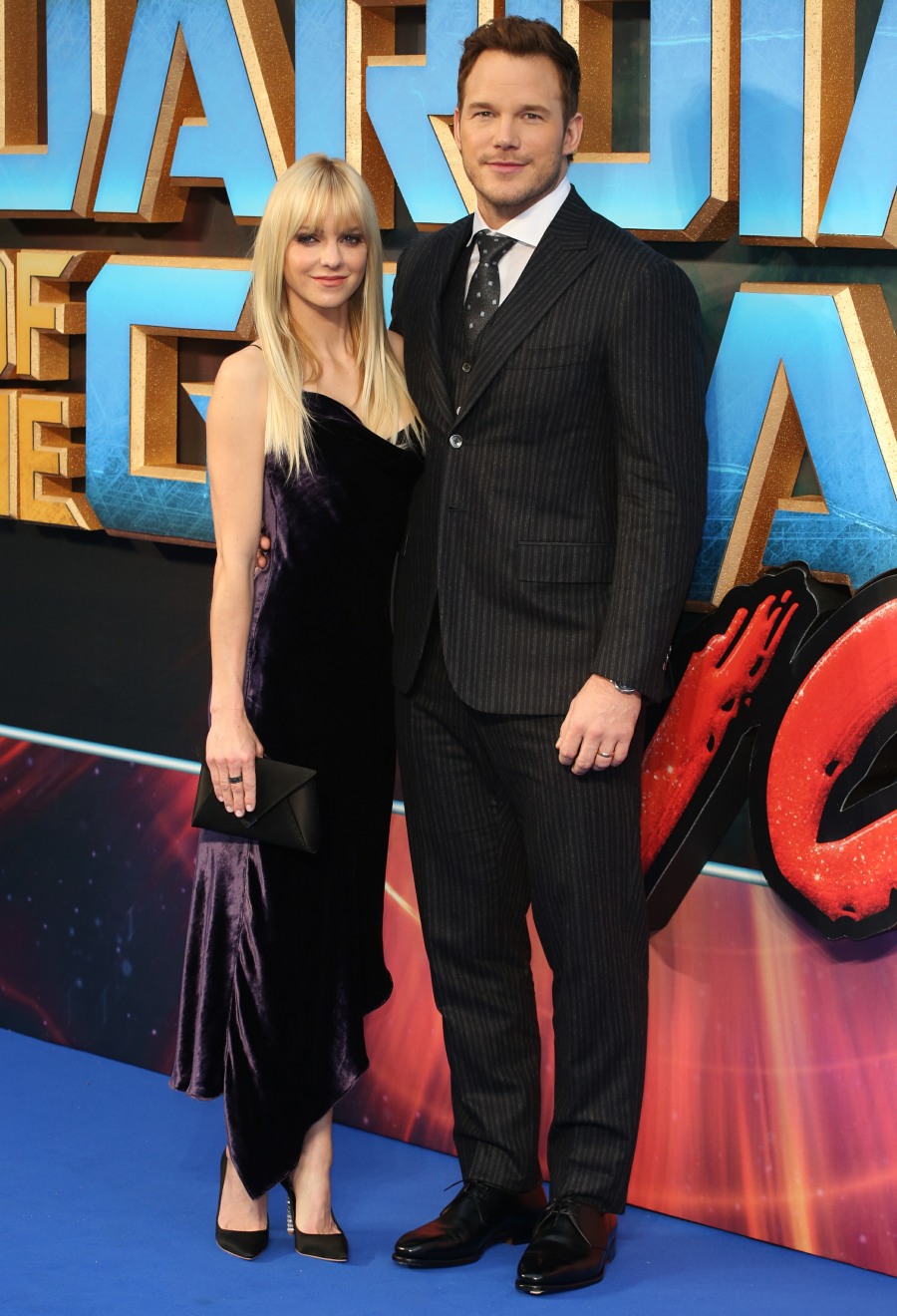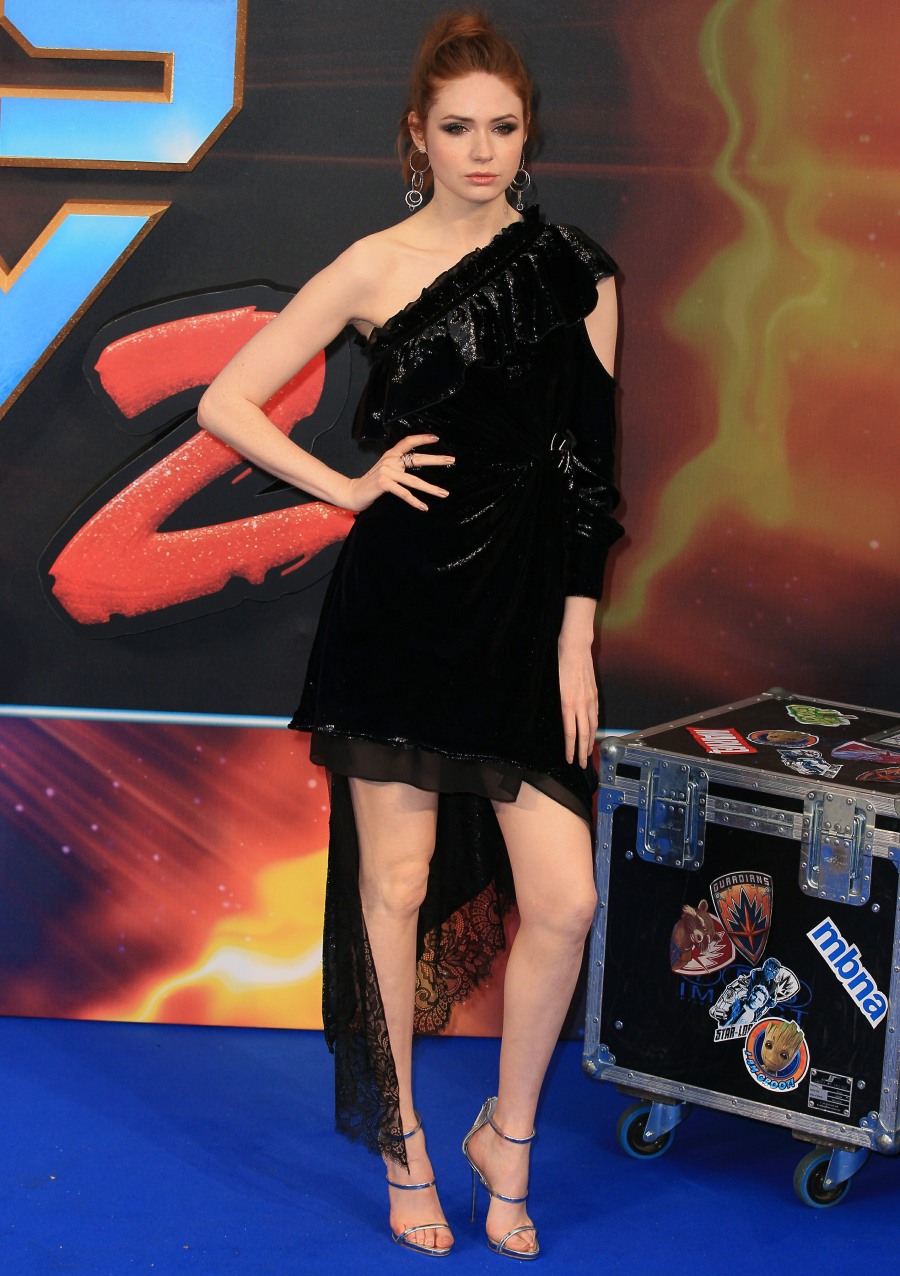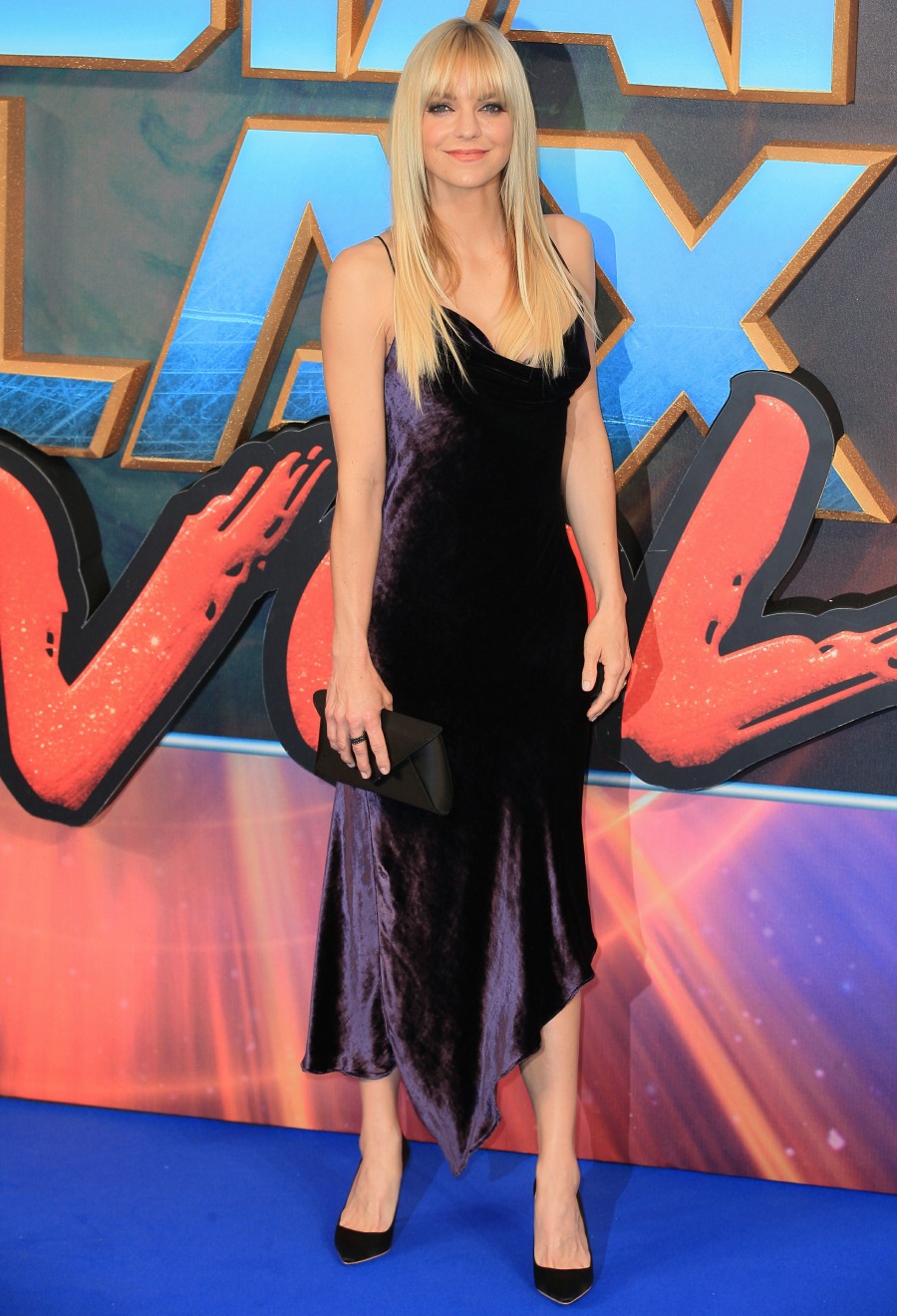 Photos courtesy of WENN.