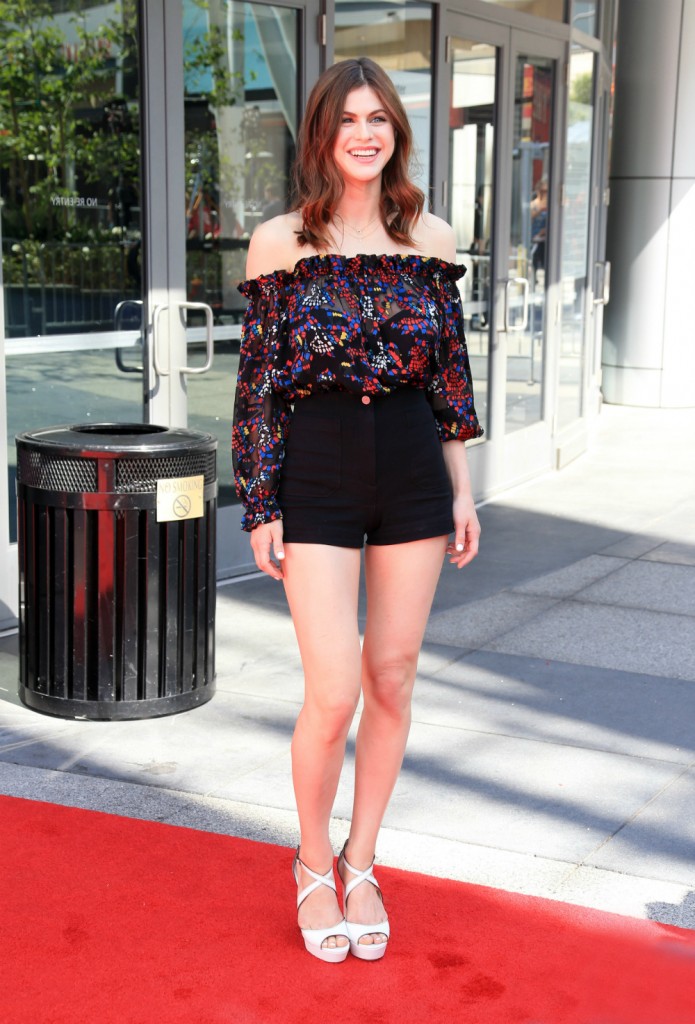 Actress Alexandra Daddario may not quite be a household name but she has been steadily working since her breakout role as Laurie on All My Children. She is also my new Spirit Guide for her comments at Saturday's SlowMo Marathon in LA, held as promotion for the movie Baywatch. For anyone who doesn't know, Baywatch is based off the TV series by the same name, which revolved around a group of beach lifeguards. The series was widely popular and led to cultural phenomenons like a resurgence in the US of David Hasselhoff's career and the Baywatch Babe. No amount of attention to detail or story-telling complexity could distract viewers from the fact that beautiful people were running in slow motion in swimsuits. There was a time that merely being hired to appear in one of the iconic red suits automatically elevated an actor/actress to the status of sex symbol. Alexandra knows this and is rubbing it in the faces of all those who wouldn't give her the time of day back in high school.
In the dating world, it doesn't get much better than being a Baywatch babe. At least that's the case for Alexandra Daddario, one of the female stars of the much-buzzed-about big screen reboot of the popular TV series.

"It feels really surreal — as a teenager I could never really get guys and I was pretty nerdy," Daddario told PEOPLE at the Slowmo Marathon in downtown Los Angeles on Saturday morning. "Now I feel like I'm getting my revenge by being a Baywatch babe. I'm like, 'You could have had this and now look at me.' "

The star, who admits that she's dating right now, also revealed what she was looking for in a partner: "It's hard. I just want to date someone nice. Like everyone else, I want to be happy so that's what I'm looking for."
Although I generally consider myself a peaceful person, I adore a good revenge story. Like I've read The Count of Monte Cristo repeatedly – and it keeps getting better with each read. That's why Alexandra is my new Spirit Guide. You aren't supposed to say this out loud, right? You can think it, but society says we have to keep these thoughts locked up in the name of propriety. Not Alexandra: screw you, high school jerks – how do you like me now? Think of how many films deal with the awkward/clumsy nerd transformed into a hottie trope – we eat that stuff up. And Alexandra is living it out loud. I believe her when she says she just wants "to date someone nice," but I also believe that the descriptor "white-hot" must be hovering somewhere behind those words.
The SlowMo Marathon asked participants to run, in Baywatch slow motion, for 1,000 feet. They were judged on style, hairdo and outfit. Along with Alexandra, fellow Baywatchers Zac Efron, Ilfenesh Hadera and Kelly Rohrbach were on hand to weigh in on the competition. Original TV series stars Erika Eleniak, Nancy Valen, Donna D'Errico and Kelly Packard were also there. See, now promotion like this and the fact that the film cannot take itself seriously tells me I'm going to enjoy it. Okay, that and because Alexandra said, "You'll be seeing probably more penises than you will boobs." The film comes out May 25th.
Impressive moves! #SlowMochallenge pic.twitter.com/ZqvfSt7sB4

— Leslie WimmerOsborne (@lwimmer2u) April 22, 2017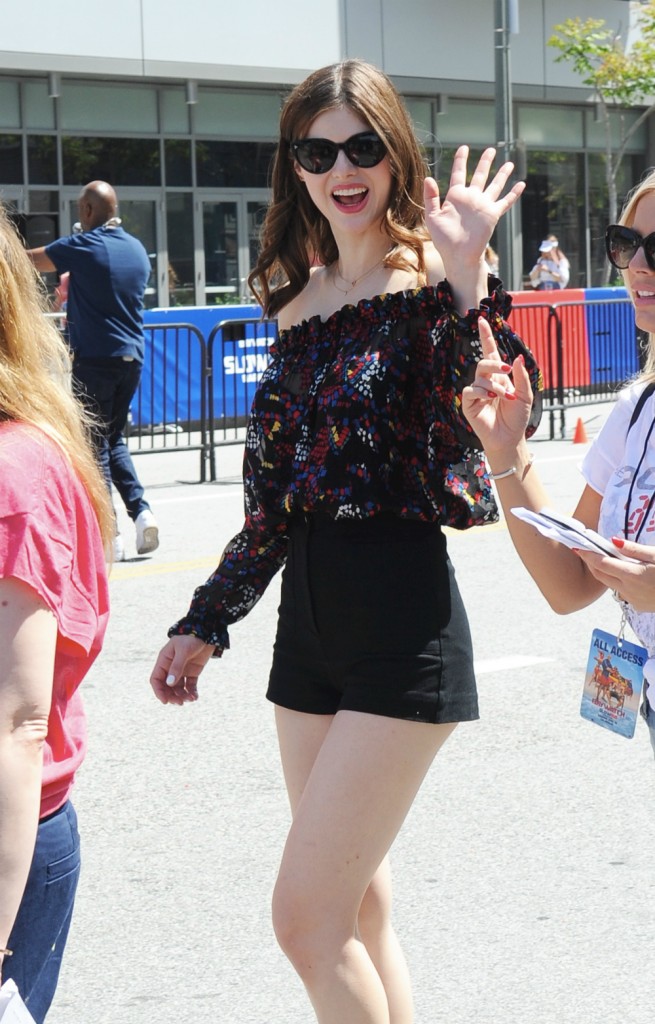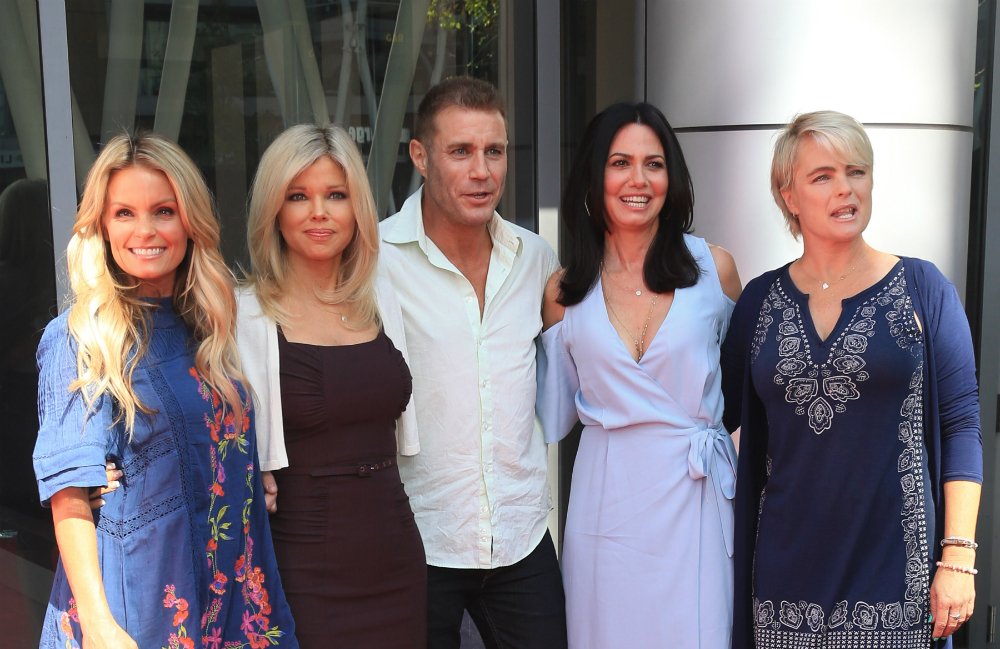 Photo credit: WENN and Getty Images