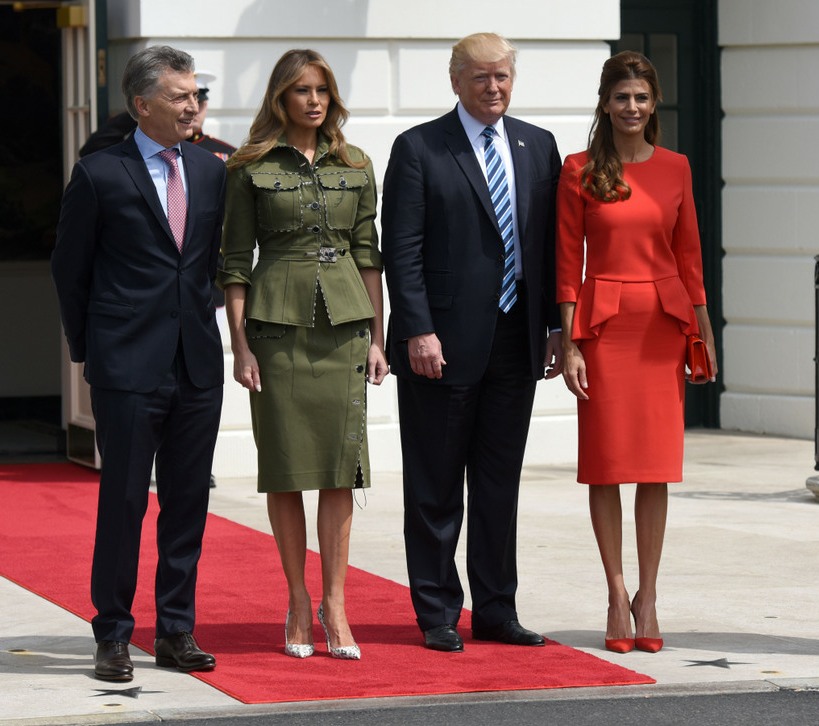 Here are some photos of Emperor Bigly and Empress Bigly yesterday at the White House. They greeted Argentina's president Mauricio Macri and Argentine First Lady Juliana Awada. Melania wore a suit by Altuzarra in what appears to be military-green. The suit is trimmed in snakeskin and it looks completely inappropriate, like Emperor Bigly gave his wife a military commission and we're now supposed to call her Commandante Melania. As for Juliana Awada, she wore shoes by Aquazzura… a label which has filed a complaint against Ivanka's clothing line. Aquazzura claims Ivanka has ripped off their designs. Is that shady? I think it's probably shady.
Meanwhile, did you know Emperor Baby Fists hates being president? He hates it so much, you guys. He's really looking forward to being impeached, that's how much he hates his life right now. He spoke to Reuters and here are some quotes:
He loved his life before the presidency: "I loved my previous life. I had so many things going. This is more work than in my previous life. I thought it would be easier."

He handed out copies of the electoral map to the reporters: "Here, you can take that, that's the final map of the numbers. It's pretty good, right? The red is obviously us."

He's not comfortable with the 24-7 Secret Service protection: "You're really into your own little cocoon, because you have such massive protection that you really can't go anywhere."

He can't drive anymore: "I like to drive. I can't drive any more."

He would go to the White House Correspondents Dinner next year: "I would come next year, absolutely."
Do you find this sad? Like, poor sad old racist man, he hates his life now. I don't find it sad. It's like a cautionary tale for Fox News' core demographic, all of those old white guys who yell about the gubbimint and Mexicans, and what it would be like if they were in charge. Here you go, you're in charge, Jethro. And Jethro is like, "Damn, this sh-t is more complicated than I previously believed."
Trump also told Reuters that "There is a chance that we could end up having a major, major conflict with North Korea. Absolutely. We'd love to solve things diplomatically but it's very difficult." And it will be the biggest, most beautiful nuclear war ever, I'm sure.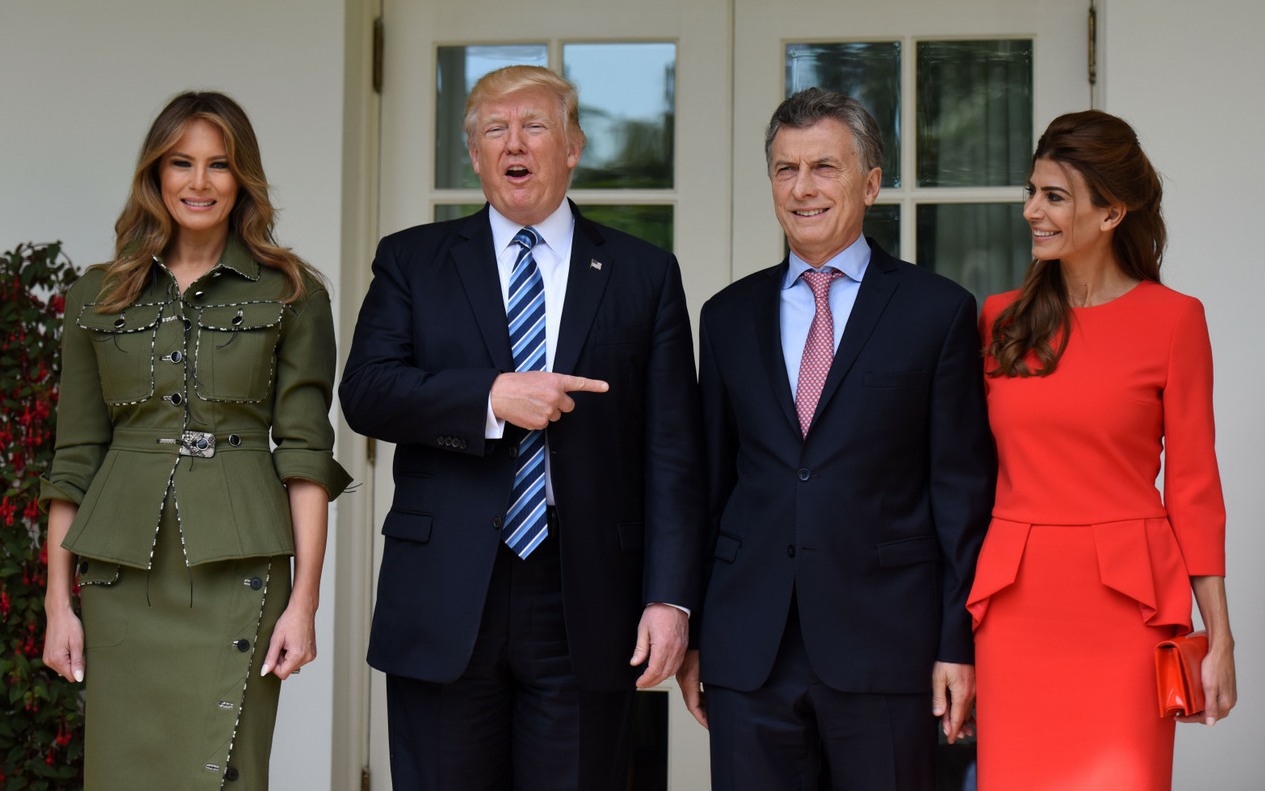 Photos courtesy of Pacific Coast News and Getty.