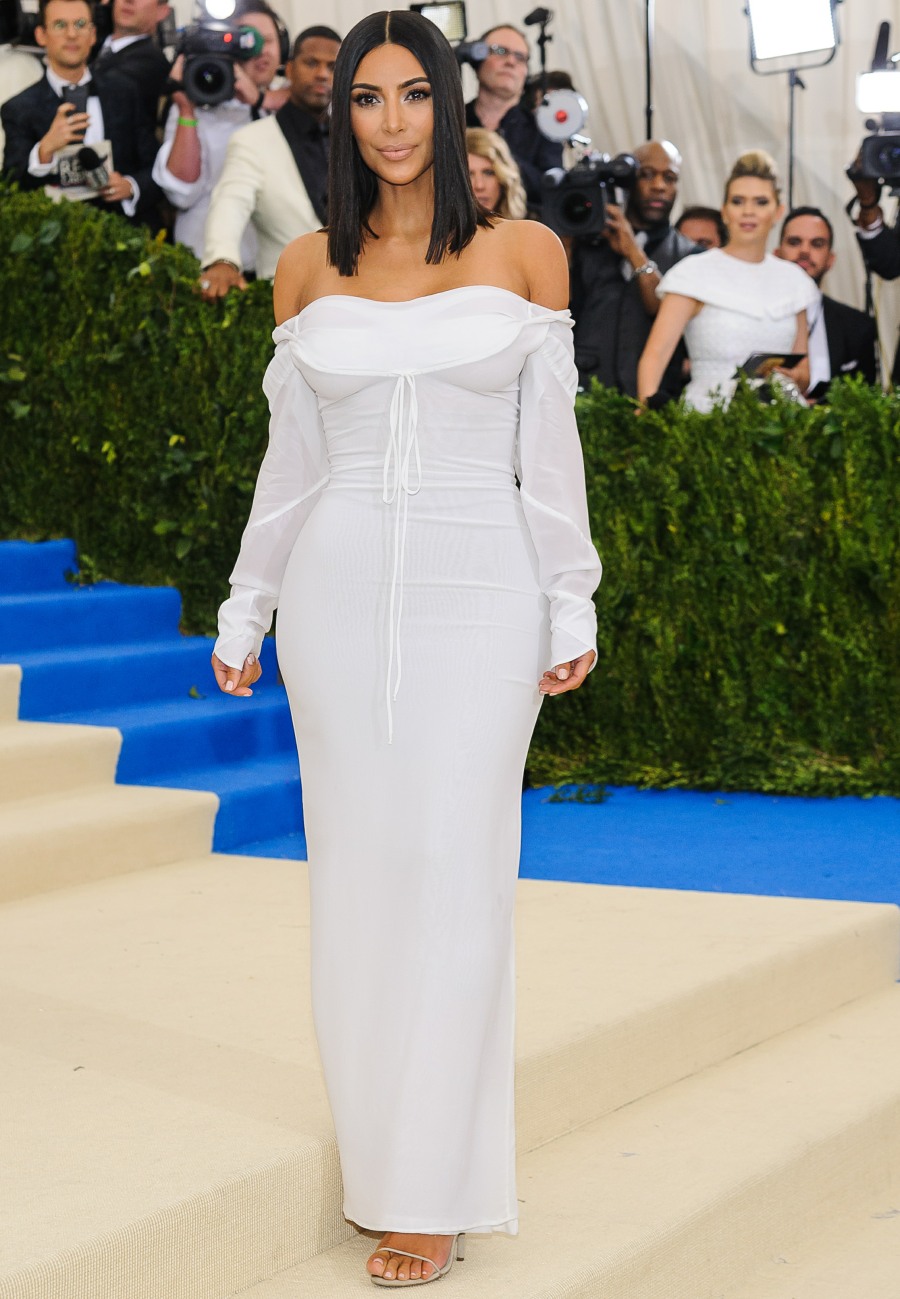 We knew ahead of time that A) Kanye West would not attend last night's Met Gala and B) Kim Kardashian would be attending solo. This was Kim's first major event and major red carpet since she was robbed at gunpoint in Paris last year. I mean, she's been to a few premieres and events since then, but nothing on the scale of the Met Gala. In years past, Kim has gone all-out and she's usually one of the most-discussed women of the gala (both good and bad). So, I had expectations. She was either going to completely nail it (low probability) or she was going to f–k it up completely and we could all yell at her.
Instead, Kim wore this Vivienne Westwood gown and it's just… there. Like, it's boring and nondescript and it doesn't even look like a Westwood gown. Kim didn't do bling either – I don't think she wore any jewelry at all. I don't blame her for that. The most notable thing about this look is that her face looks completely different/crazy.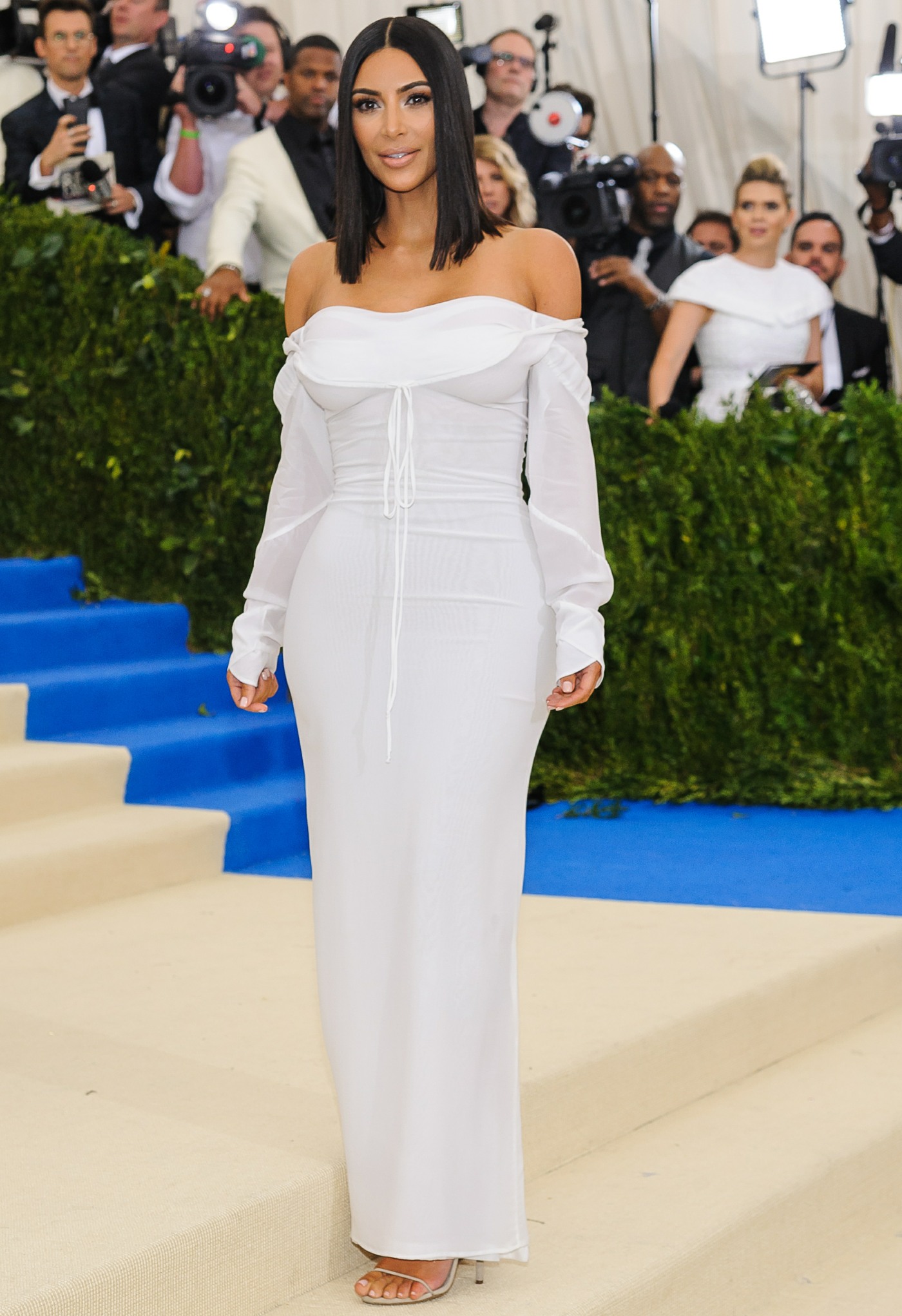 Diane Kruger in Prada. Kruger is always a Met Gala attendee, just like she's always at the Cannes Film Festival, which is going down in a few weeks. The month of May is full of events for which Diane needs at least a dozen major gowns and ensembles. This is the point I'm trying to make: I think her gowns got mixed up and this Prada was meant for Cannes. I would like this and I would enjoy it at a Cannes event. I don't think it's right for the Met Gala though. It's too… uncontroversial. Too pretty. Too soft. Too girly.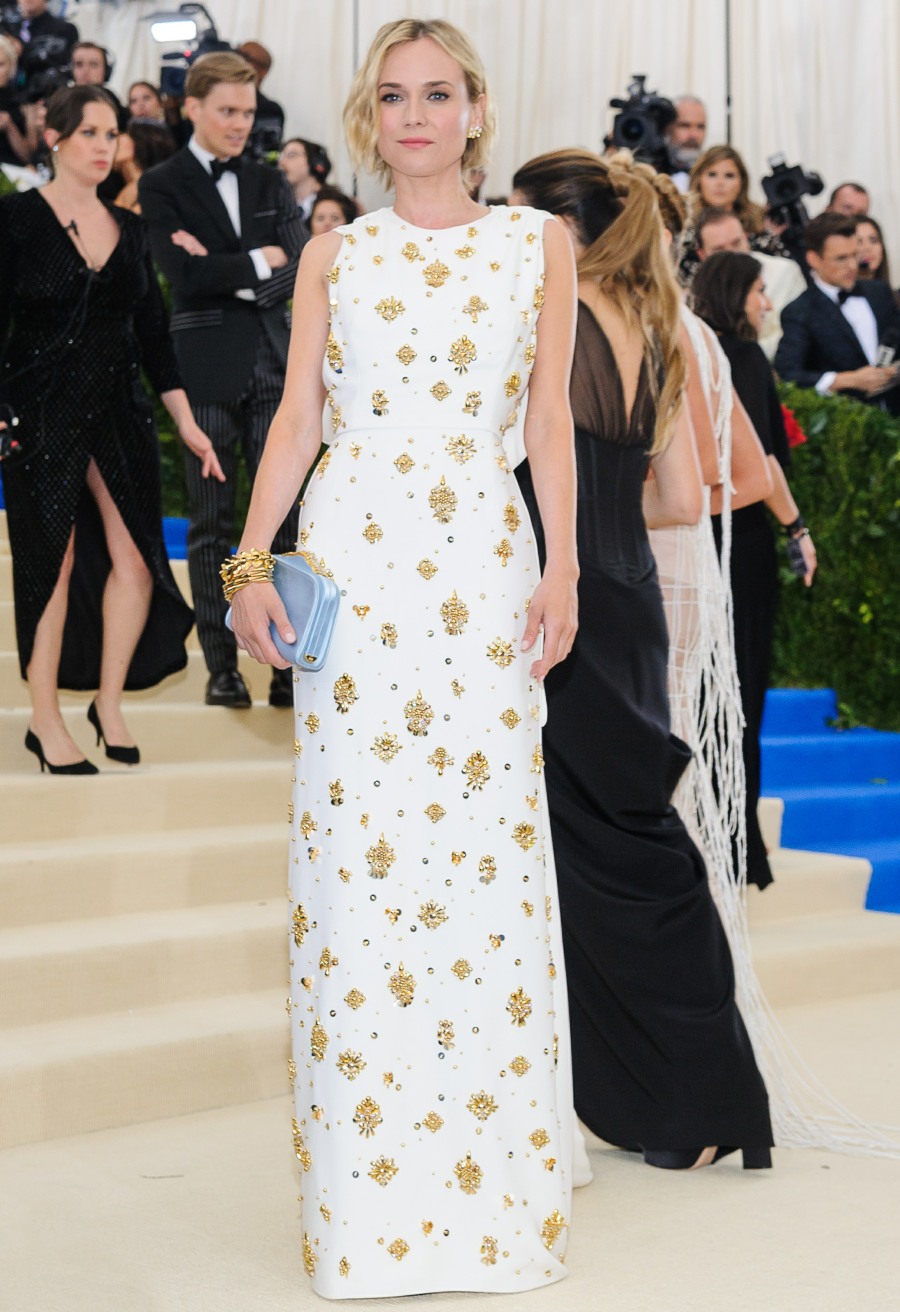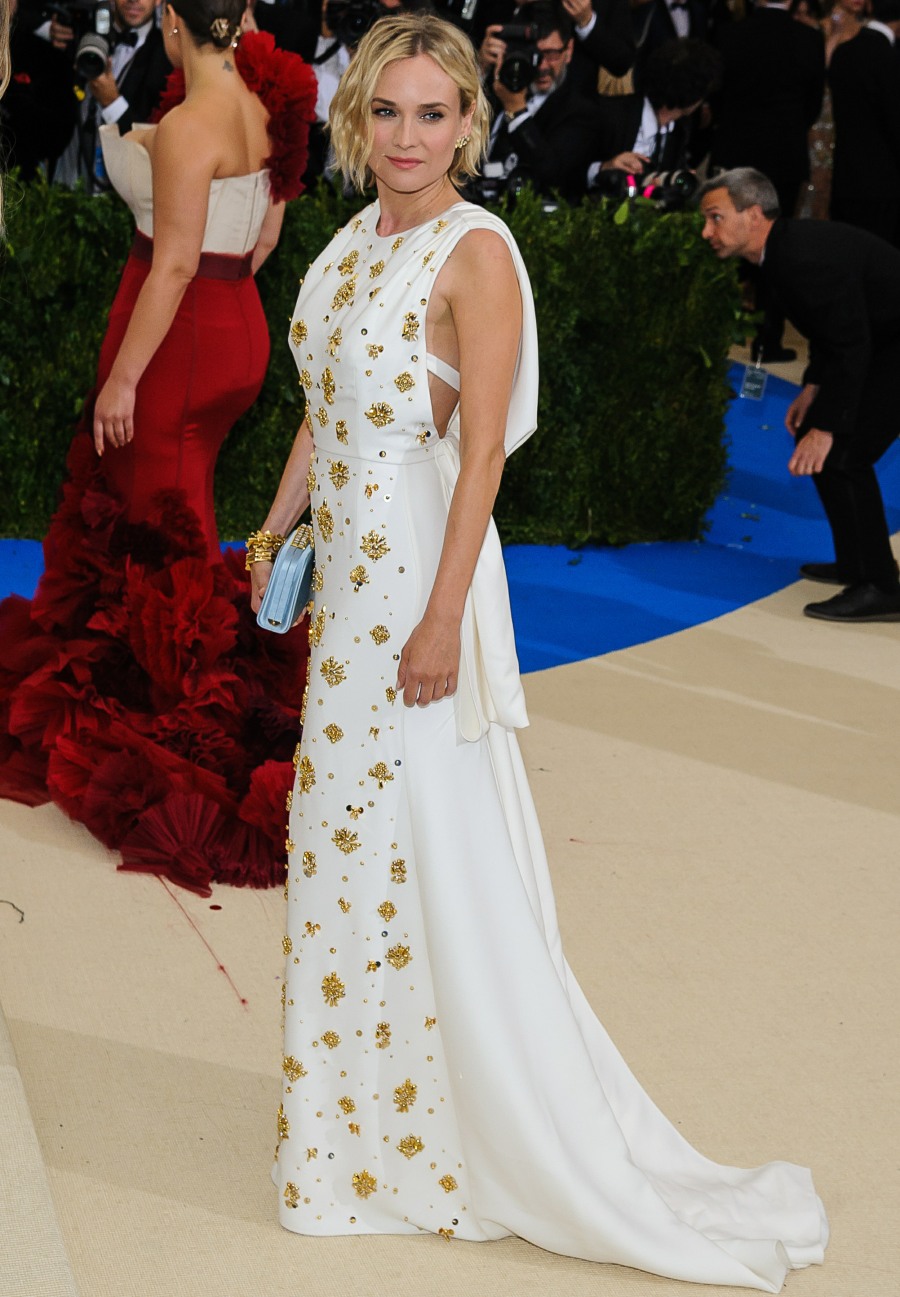 Jessica Chastain also wore Prada and man, I kind of hate this. I love Chastain, I think she's crazy talented, but I would love it if she fired everyone on her style team and hired all new people. Much like Kruger, I feel like this should have been worn at Cannes.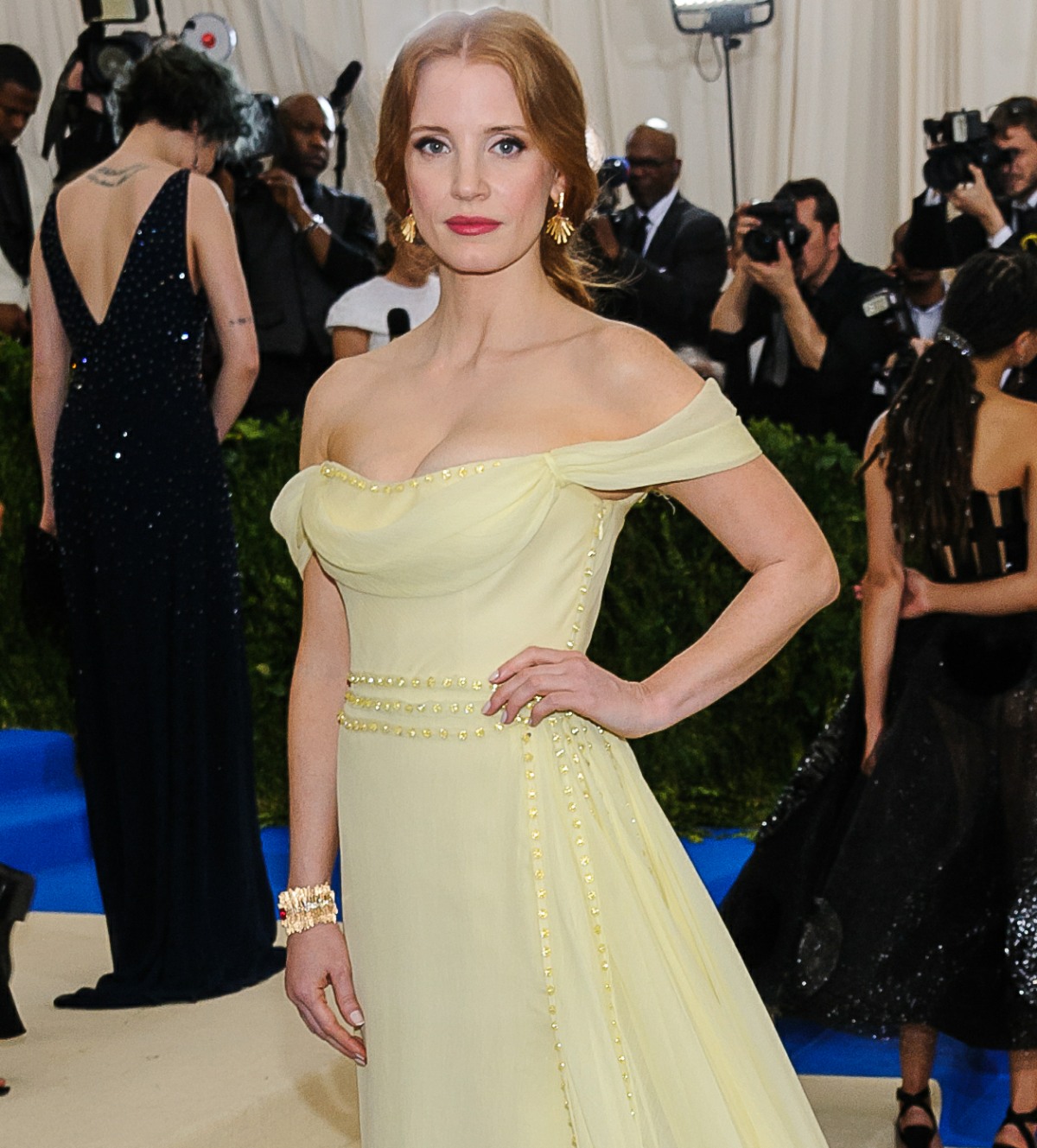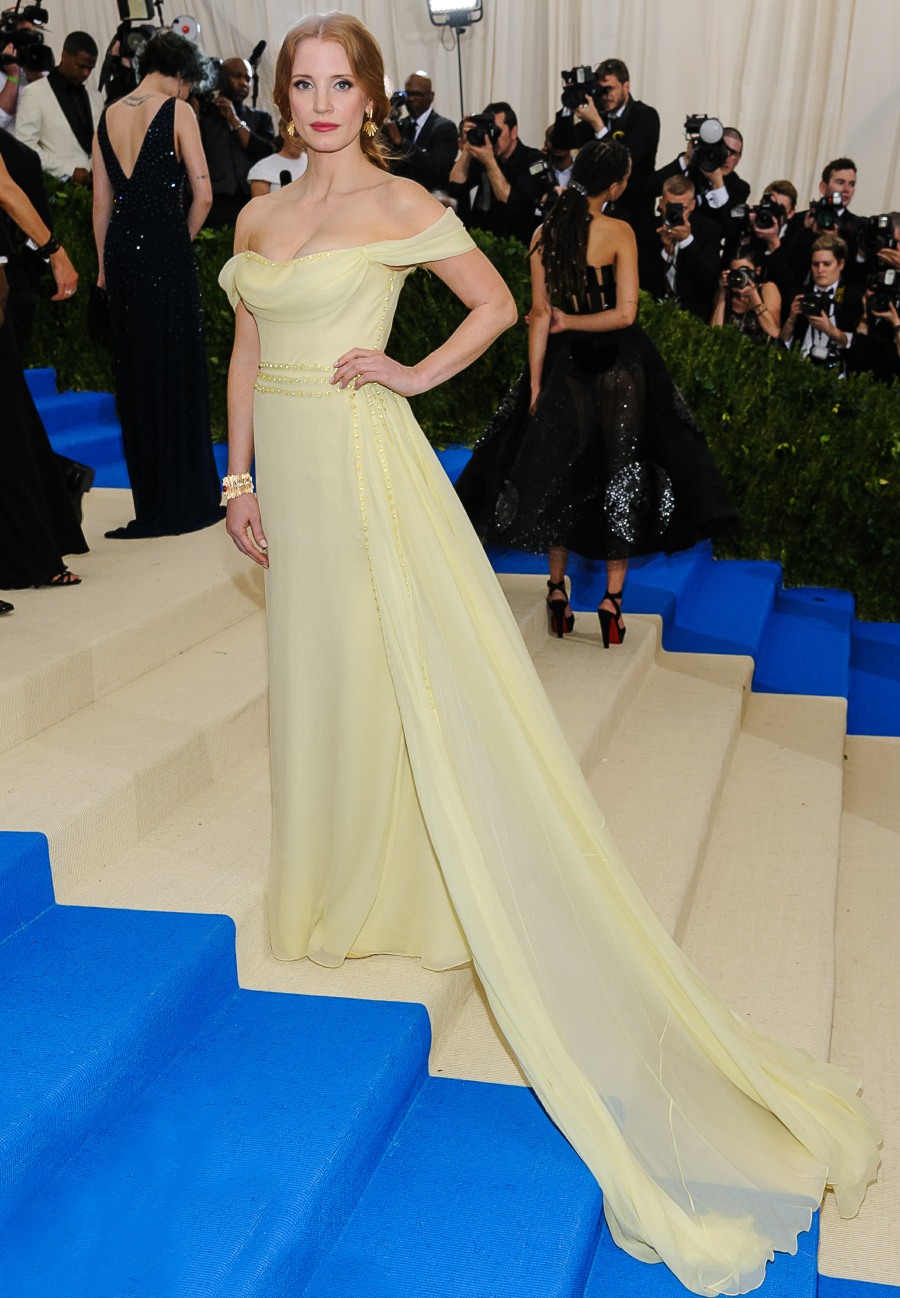 Photos courtesy of WENN..