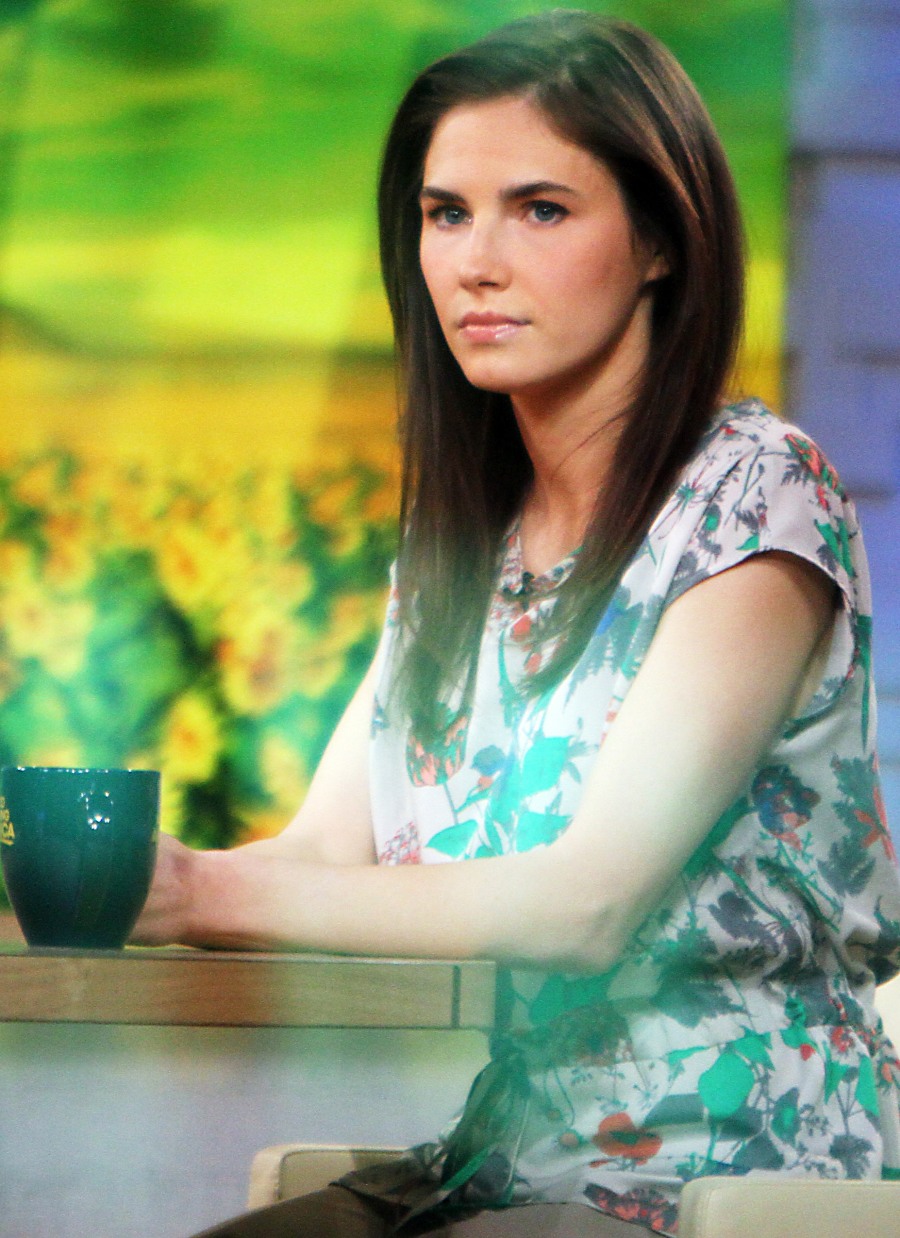 Several weeks ago, one of Donald Trump's friends spoke to the New York Times. I didn't pay any attention to it, because it's honestly profoundly upsetting to me to pay attention to what Trump says and does and I don't have the energy to care about the sh-t his friends say. But Trump does have one friend, an Italian named George Guido Lombardi. He was profiled in the NYT and amongst other details, Lombardi said that Trump was "'very upset' with the ingratitude of Amanda Knox, who supported Hillary Clinton." I had totally forgotten about this, but back when Amanda Knox was in Italy, on trial, Trump tweeted and gave interviews about Knox's innocence. He donated to her defense fund and called for America to boycott Italy because of the trial. Well, Knox did support Hillary Clinton. And now she's written an op-ed about how she doesn't owe Trump a g–damn thing. You can read the full piece here. Some highlights:
Donald Trump supported me during the worst crisis and most vulnerable moment in my life, defending my innocence when I was on trial in Italy for murder. He is now the president of the United States and reportedly "very upset" with me because I didn't vote for him. Do I owe him my loyalty? Trump's remarks were reported by the New York Times in a profile of his neighbor George Guido Lombardi. Yet I received negative backlash from his supporters even before Lombardi's comments were published. They felt that I owed Trump my allegiance and were outraged at columns I wrote in which I criticized his policies and explained my reasons for endorsing Hillary Clinton.

The message was clear: Trump defended me in the past; how dare I not defend him now? Never mind that Trump doesn't share my values. If I won't endorse him, at the very least I should keep my "left-wing lunacies" to myself. This conviction is both undemocratic and dangerous. Just as a person's support of me should not be based upon my politics or identity, hinging instead on the fact of my innocence, so should my politics hinge on the merits of policy, not personal loyalty.

Yes, Trump donated to my defense. And yes, Trump defended my innocence, recognizing that coercive interrogations produce false testimony authored by the interrogators themselves, a well-studied and documented fact. But Trump claimed the exact opposite in the Central Park Five case, calling for the death penalty even though the accused teens' rape convictions rested solely on coerced false confessions. Even now he views them as guilty, years after they were exonerated based on DNA evidence.

Trump recognized me as a fellow American who deserved to be assumed innocent until proven guilty, but he condemned the Central Park Five as "other" — guilty until proven innocent. Loyalty motivated Trump to call for all Americans to boycott Italy, even though, ironically, it only served to amplify anti-American sentiment in the courtroom, stacking the deck against me.

There is a kind of loyalty I wholeheartedly support: loyalty to our ideals of due process, equal protection under the law, the freedom to speak one's mind and to vote according to one's principles. Only in banana republics do political leaders dole out favors to citizens in exchange for their silence and their vote. By holding personal loyalty above all else, Trump and some of his supporters create a political environment where reason and justice hold little sway. He was probably right when he said he could "stand in the middle of Fifth Avenue and shoot somebody" and not "lose voters" — that's what happens when personal loyalty is paramount.

What do I owe Trump? A thank you for his well-intentioned, if undiplomatic, support. So for the record: Thank you, Mr. President. But the more important question is, what do I owe my country? Civic engagement, careful consideration of issues that affect my fellow citizens, and support for policies that deserve support, even if it makes the president "very upset."
The entire piece is worth a read – Knox is actually a really good writer, even if this op-ed seems a little bit like a college essay assignment. I think Knox might be one of those people who seem rather cold and self-contained in person, but inside there's a lot going on. And obviously, I agree with her – she appreciates Trump's support in her hour of need, but Jesus Christ, Bigly is an unhinged mess. I love that she name-checked the Central Park Five and Trump's statements about that case. The sad fact is that Trump supported Knox because she was a pretty, young white woman. He never would have given a sh-t (nor would the media have given a sh-t) if it was a African-American man (or woman) accused of murder in Italy.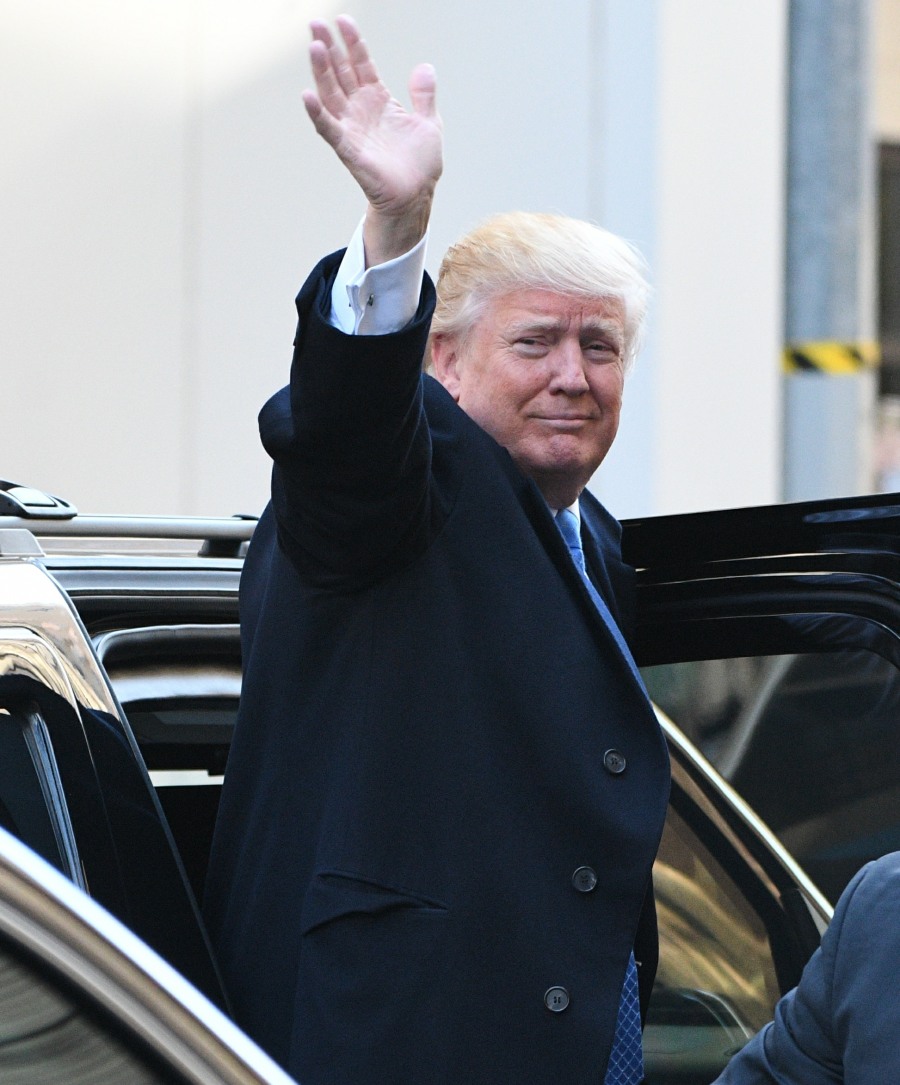 Photos courtesy of WENN.