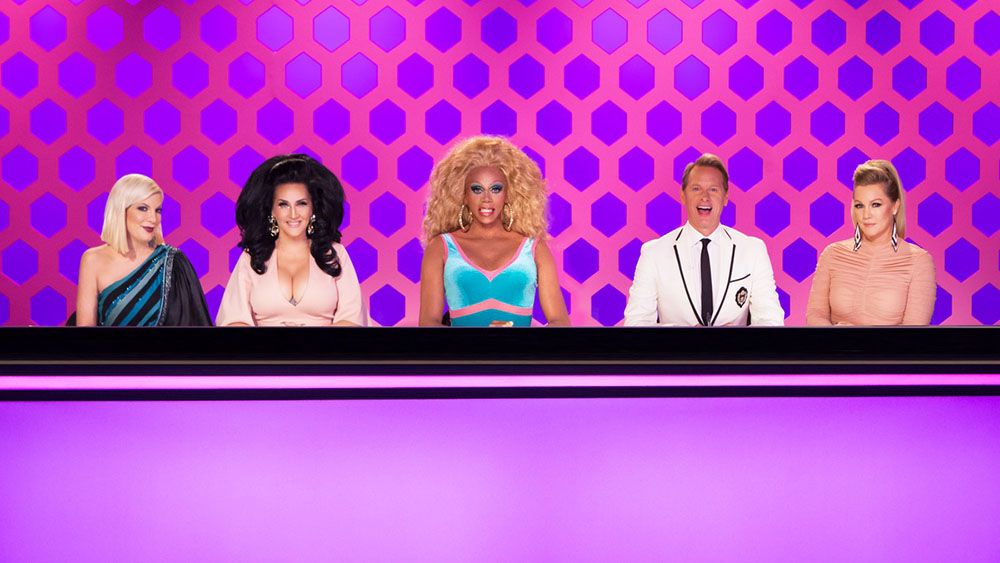 It seems that the library is open for Beverly Hills 90210 alums Jennie Garth and Tori Spelling. Kelly and Donna threw shade at former cast mate Tiffani Theissen on Friday's episode of my favorite TV show RuPaul's Drag Race.
The queen-testants were tasked to perform a Drag Race version of the classic 90s series, titled, 9021-HO, for their acting challenge this week. Jennie and Tori joined Ru and Carson Kressley on the judging panel. When critiquing the queen who took on Tiffani's role of Valerie (it was Aja if you follow the show), Jennie couldn't even bring herself to utter the actress' name, beginning her feedback with, "As Ti—, how do you say it?" Just in case you had your shade blockers on, Tori helpfully added, "Just say, 'That which we don't speak of.'" Ru and the other judges laughed (RuPaul's laugh is one of my favorite sounds ever) and Jennie agreed, stating, "Yes, we know her as 'That which we don't speak of.'"
Apparently, the rivalry dates back to the ladies' days at West Beverly. Tiffani told Howard Stern during a 2012 interview that she suffered from new kid on the block syndrome when she joined the cast in 1994, saying that "the girls were not very nice to me." She eventually forged a friendship with Jennie, even being there to witness the birth of her first child with now ex-husband Peter Facinelli. And, as friendships can (and often) do, the two grew apart after a falling out, with Tiffani confessing that, "I was the one who was hurt, let's just say that."
Tiffani and Tori fell out after the latter dumped husband Charlie Shanian for current spouse Dean McDermott. Tiffani was apparently very close to Charlie (her best friend was Charlie's roommate for a time) and said the split was "a hard situation for everybody."
Kaiser mentioned that she watches Tiffani's show on the Cooking Channel, Dinner at Tiffani's, and noticed that of her many guests, only one of her 90201 co-stars, Jason Priestley, has joined her in her TV kitchen. I'm sure the feelings between the gals are probably mutual.
I'm sure Ru encouraged the catty comments from Jennie and Tori, but they all sound like they're stuck in high school. I mean, really, Tori and Tiffani are 43 and Jennie is 45. Was the shade really necessary? And could someone please find me a way to watch RuPaul's Drag Race?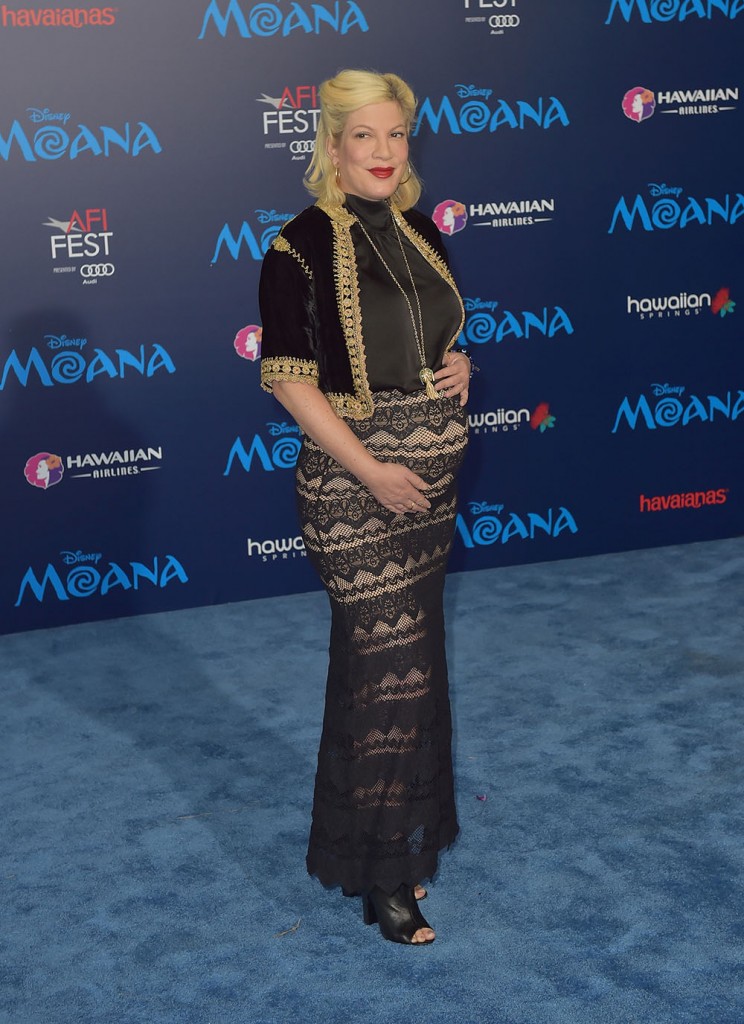 Photos: VH-1/World of Wonder, Getty Images, WENN.com