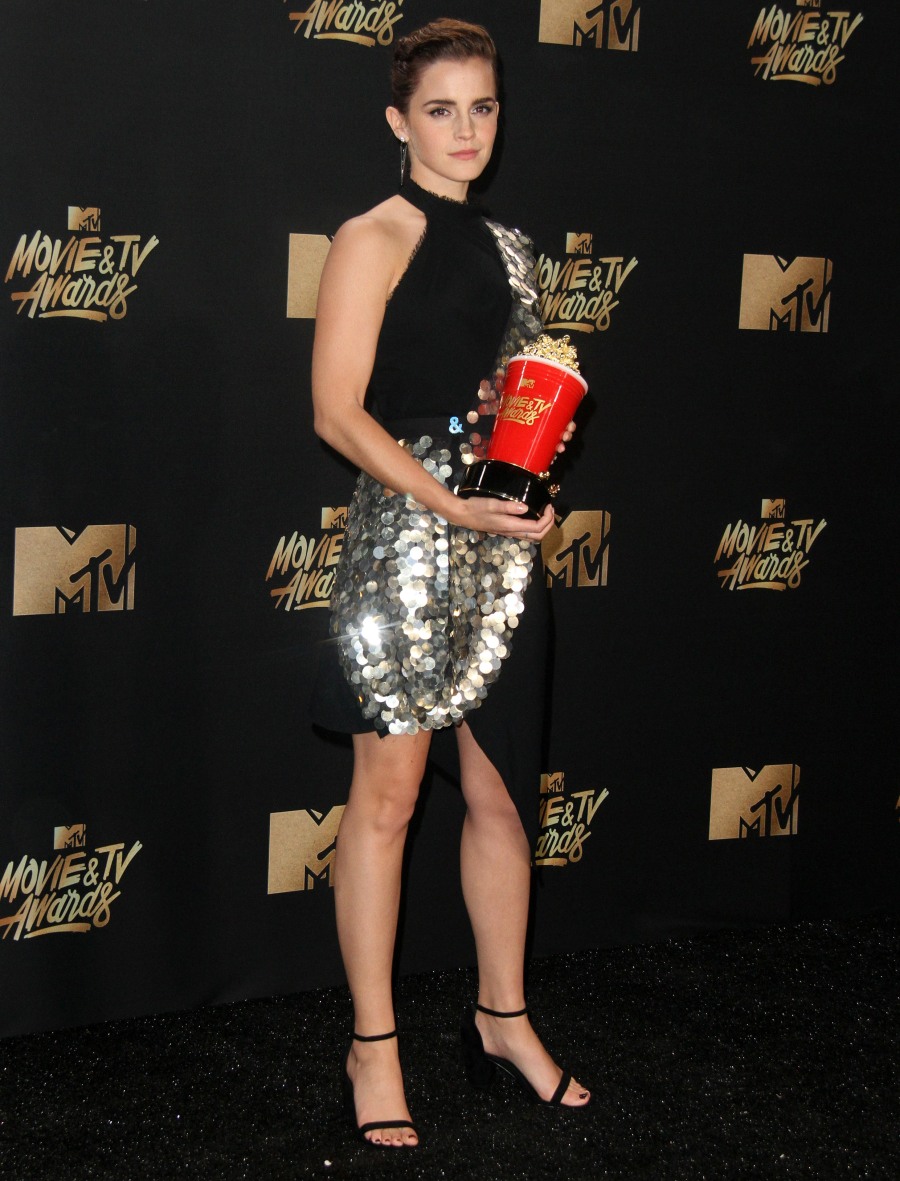 The evolution of the MTV Awards is something that interests me from a pop-culture-historical standpoint, because I grew up in a time when the MTV Movie Awards were an actual event and some of the biggest movie stars in the world came to the show and did silly skits and videos and really put effort into doing crazy speeches. Nowadays, it's a parade of reality stars, C-listers and awkward hosts. MTV is even leaning into the "death of actual movie stars" thing by combining film and TV categories and performances. Anyway, you can see the list of this year's winners here. Last night's show was awful.
Emma Watson won Best Actor for Beauty and the Beast, and that movie won Best Film too. Emma wore this black-and-silver Kitx dress which seems simple and flattering. She talked and talked when she won Best Actor too, because she was happy that she, a cisgendered white heterosexual woman, won an acting award when she was up against the dudes. For a show like this, I don't really mind combining performances by men, women and non-binary actors. But it will be chaos if they try that at other awards shows.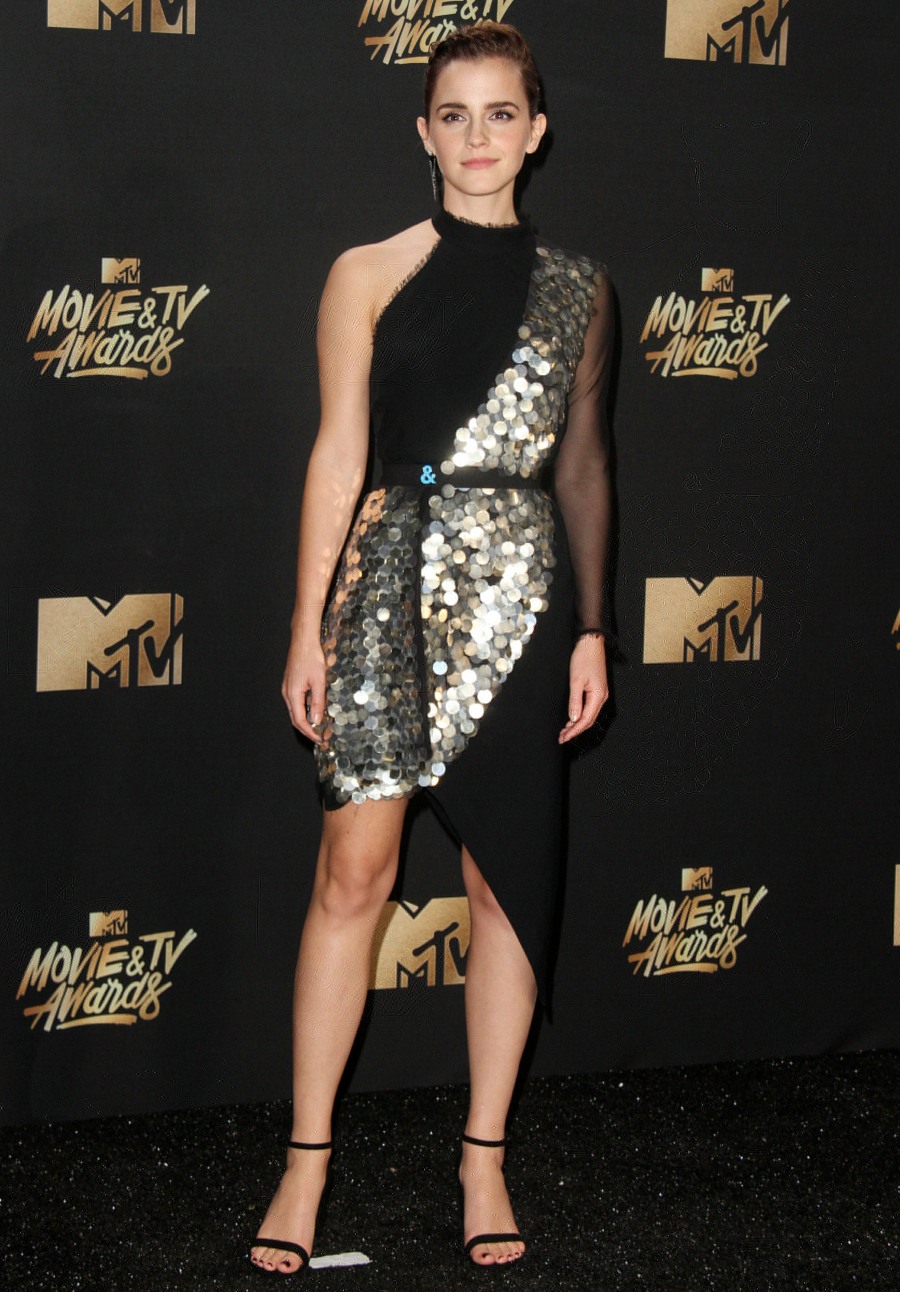 It cracked me up to see Taraji P. Henson mixing it up with the kids at this show. She was like the Cool Mom of the MTV Awards. Taraji wore this Emilio Pucci which… was not great. It had a sexy half-open back, but there's just too much fabric up front. Taraji picked up an award for Hidden Figures… given to her by the Queen of Everything, Maxine Waters.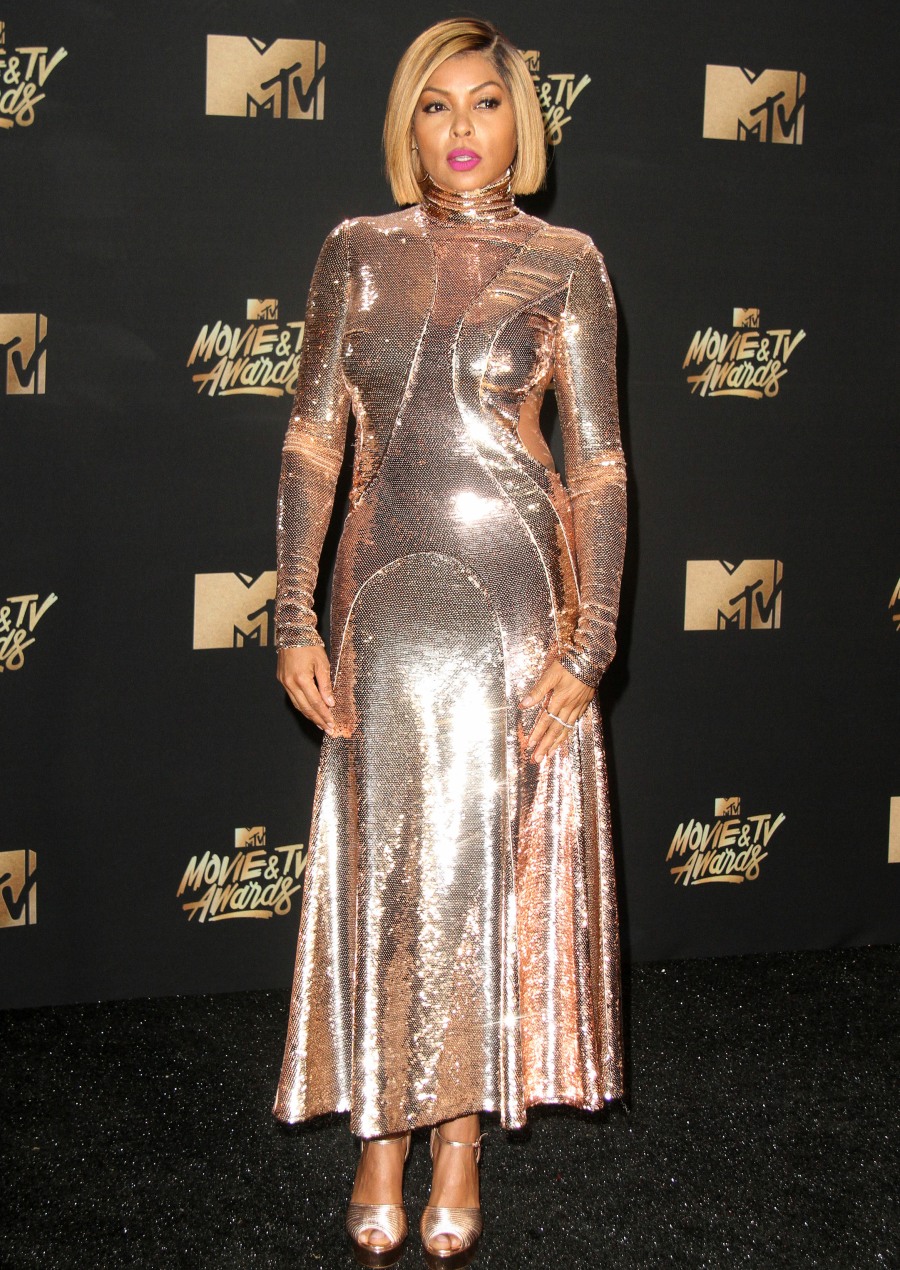 Allison Williams in sparkly Galia Lahav. I sort of like Allison as a blonde? It changes up her whole vibe and makes her seem less "pinched." This dress is okay.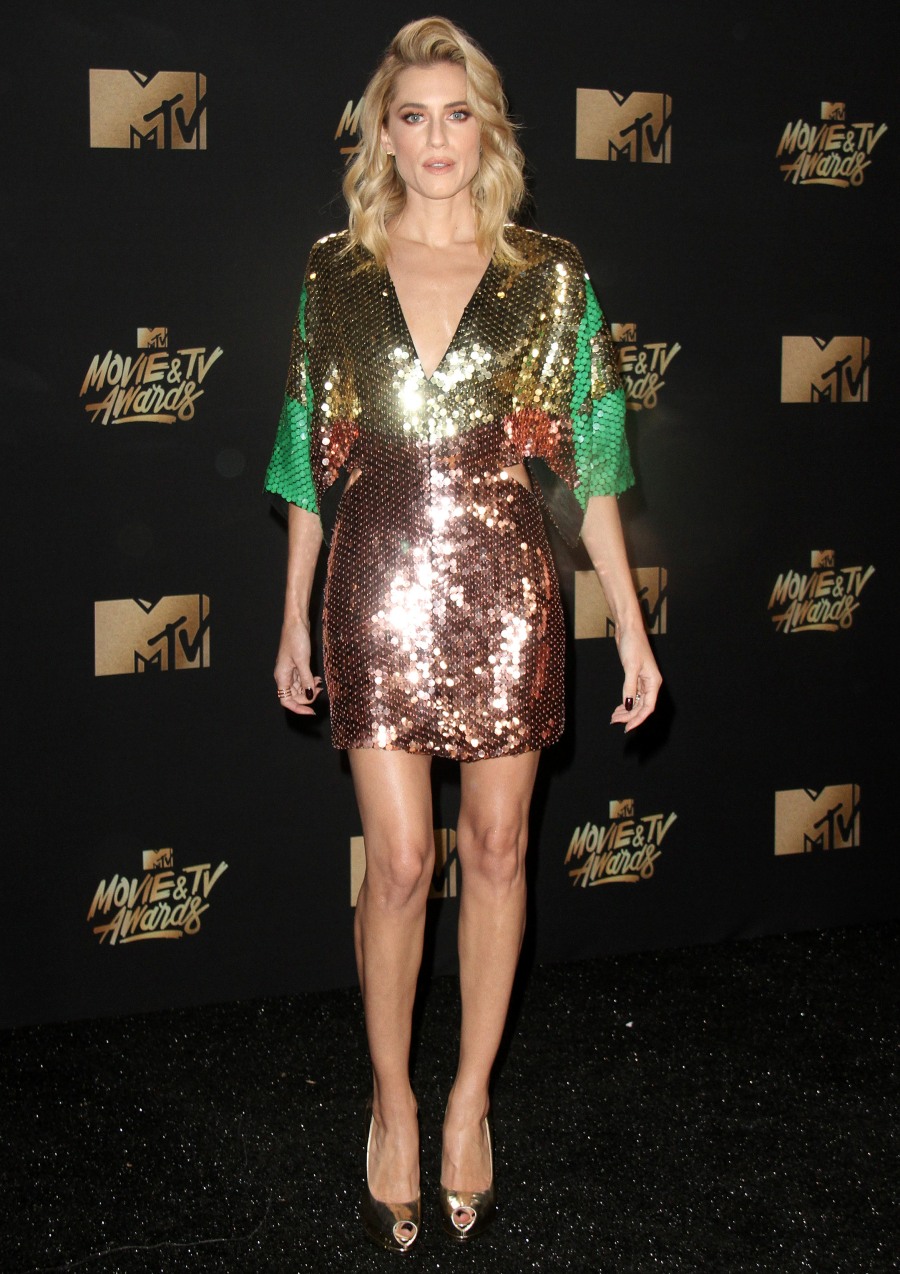 Alexandra Daddario in Philosophy di Lorenzo. My God, this is AWFUL. It's like a dress made out of two different but equally ugly curtains.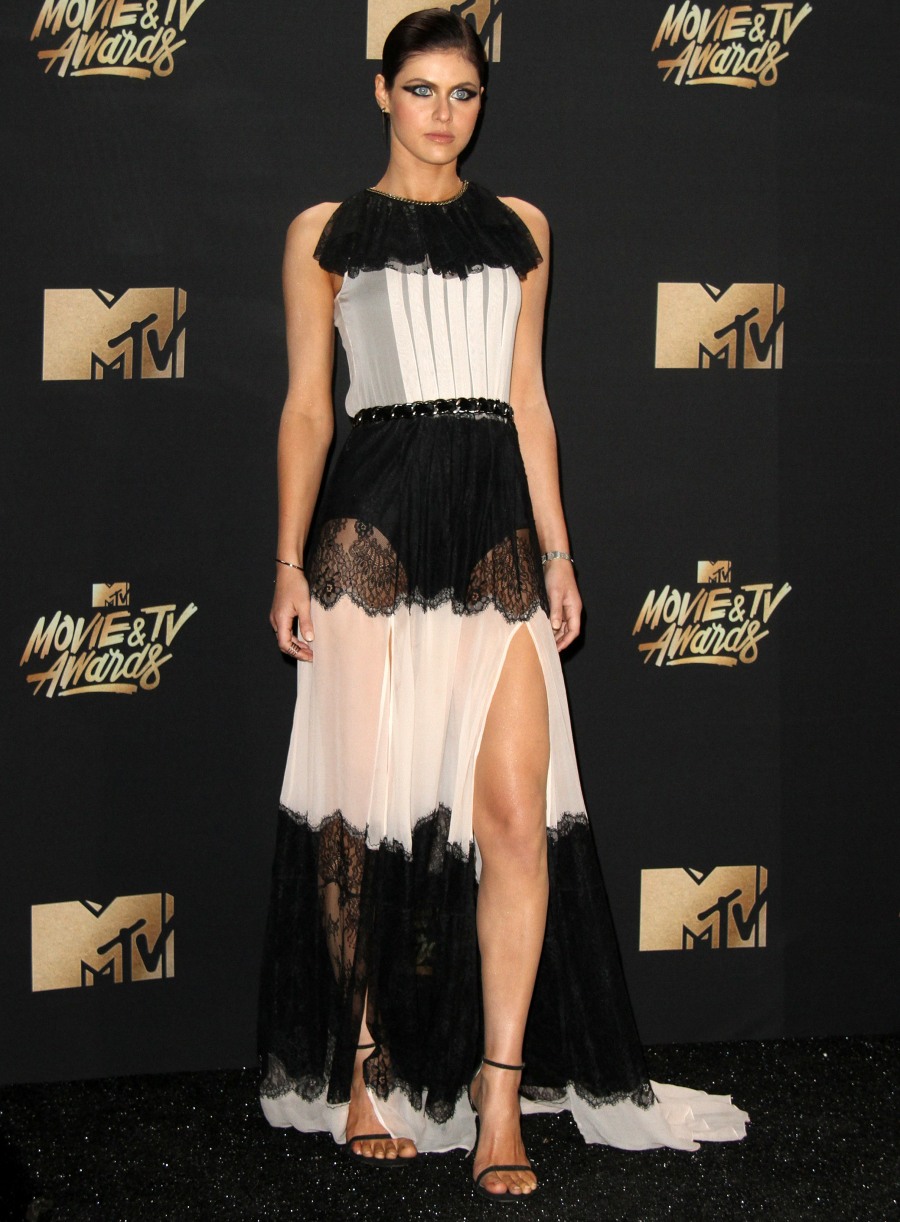 Photos courtesy of WENN.