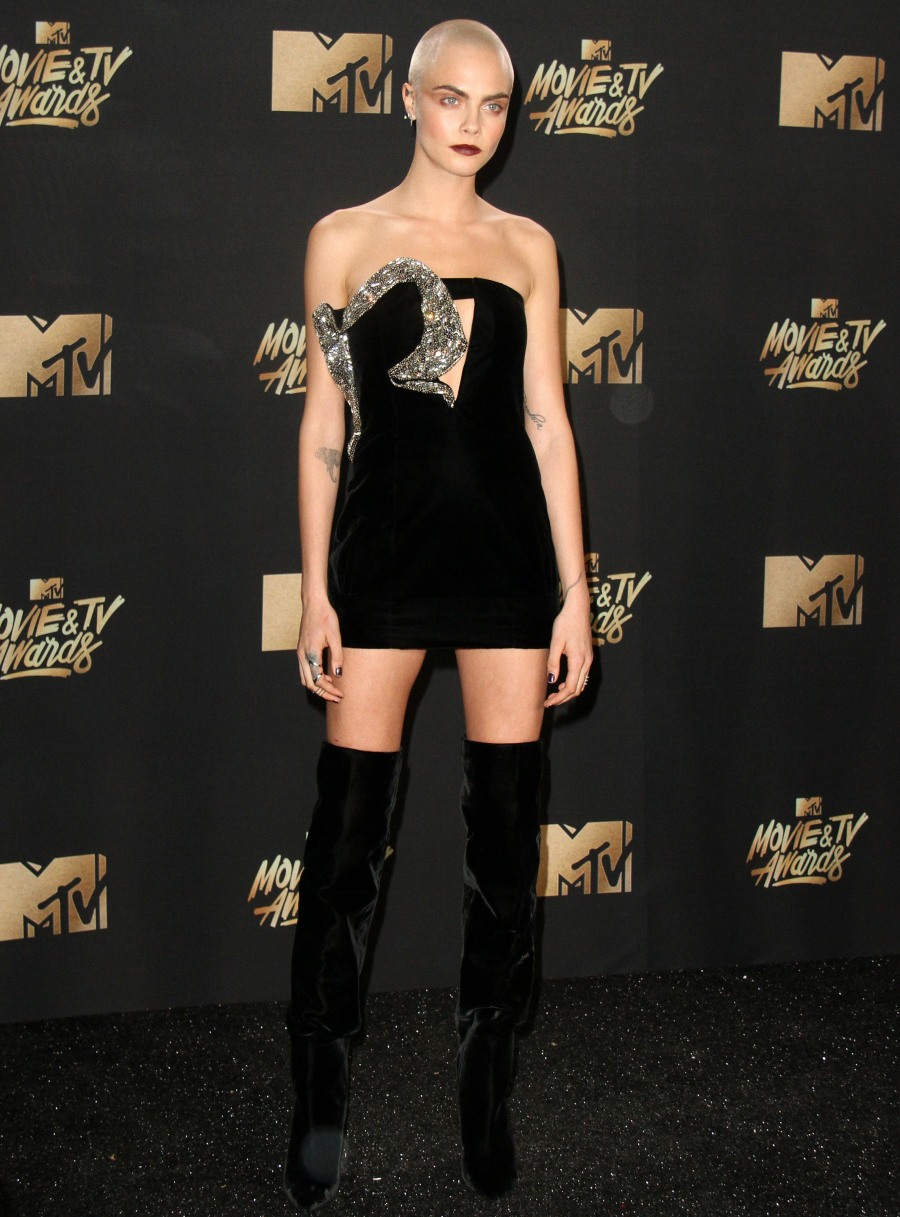 Cara Delevingne "debuted" her shaved head at the Met Gala, and ever since, I've been believing that she shaved her head FOR the Met Gala, like it was a dramatic styling choice for the model-actress. No. That's not the case. She shaved her head for a movie role, Life in a Year. So Cara's shaved head won't be going away any time soon. Cara attended the MTV Movie & TV Awards last night in this little black Saint Laurent dress. I like the dress, I like the boots, and I don't have an opinion on the shaved head, honestly. She looks like an alien but… I sort of enjoy her alien vibes.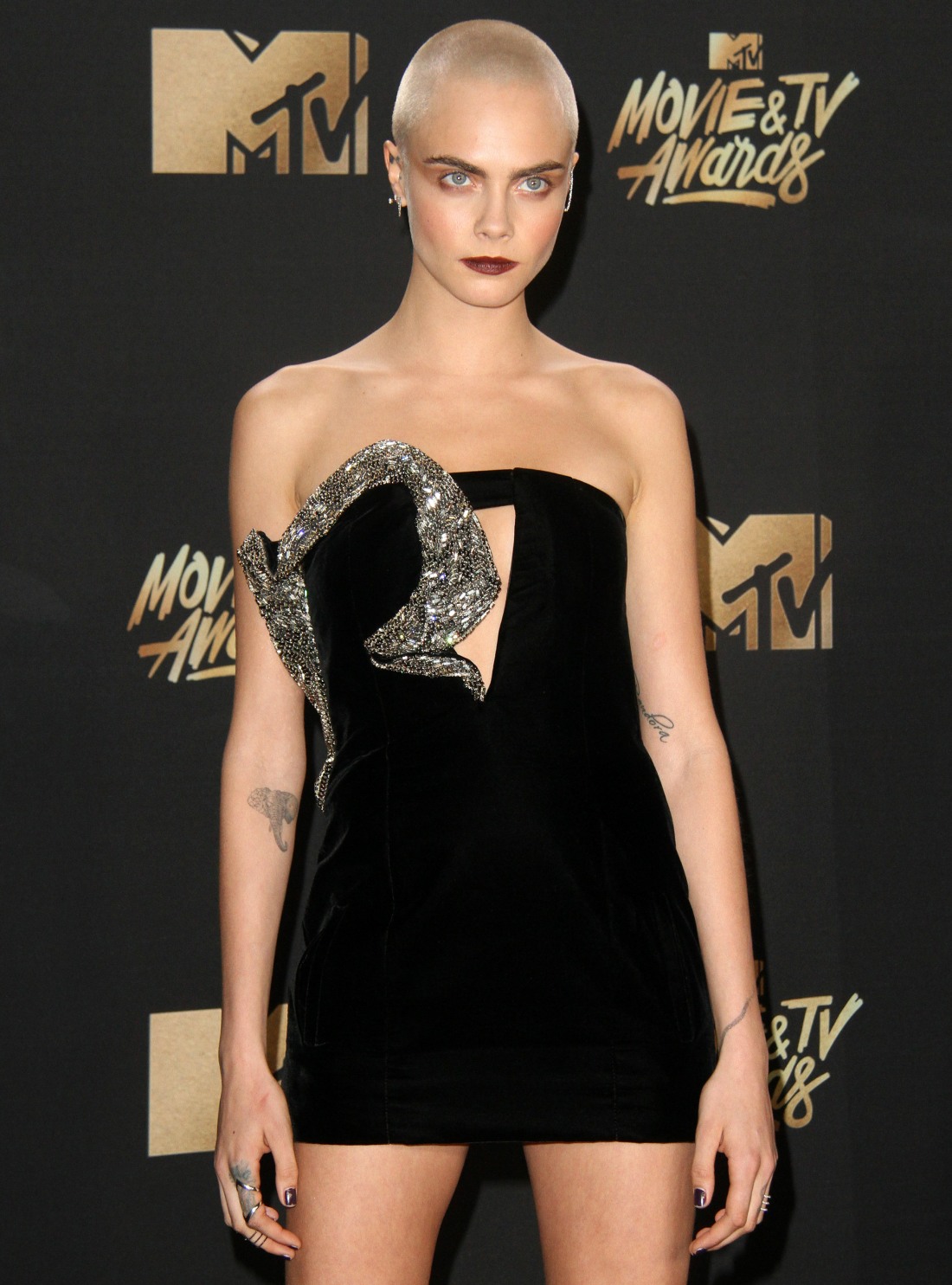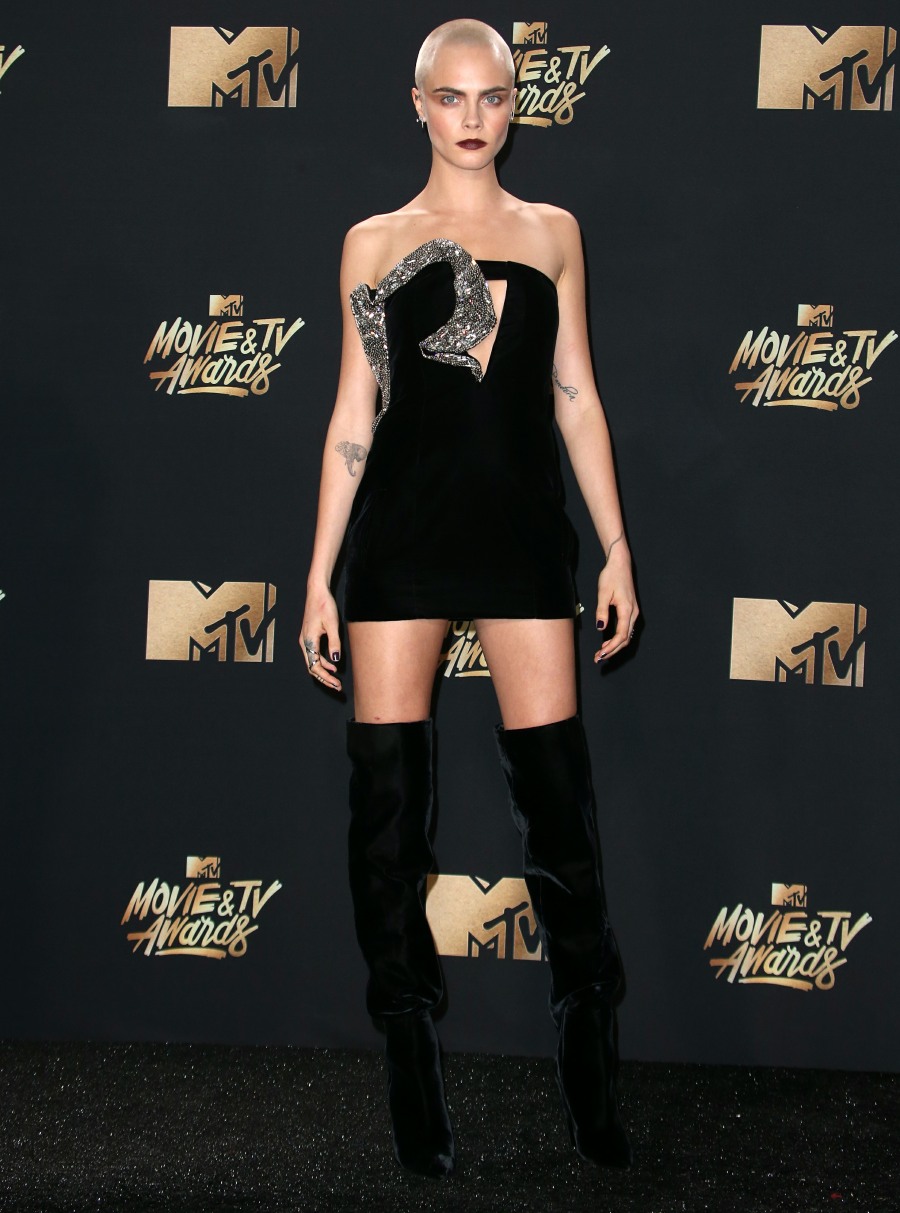 Gal Gadot appeared at the MTV Awards because she's shilling Wonder Woman. I'm worried about how little support WW has at this point. But here's Gal, looking gorgeous in a simple Cinq a Sept dress.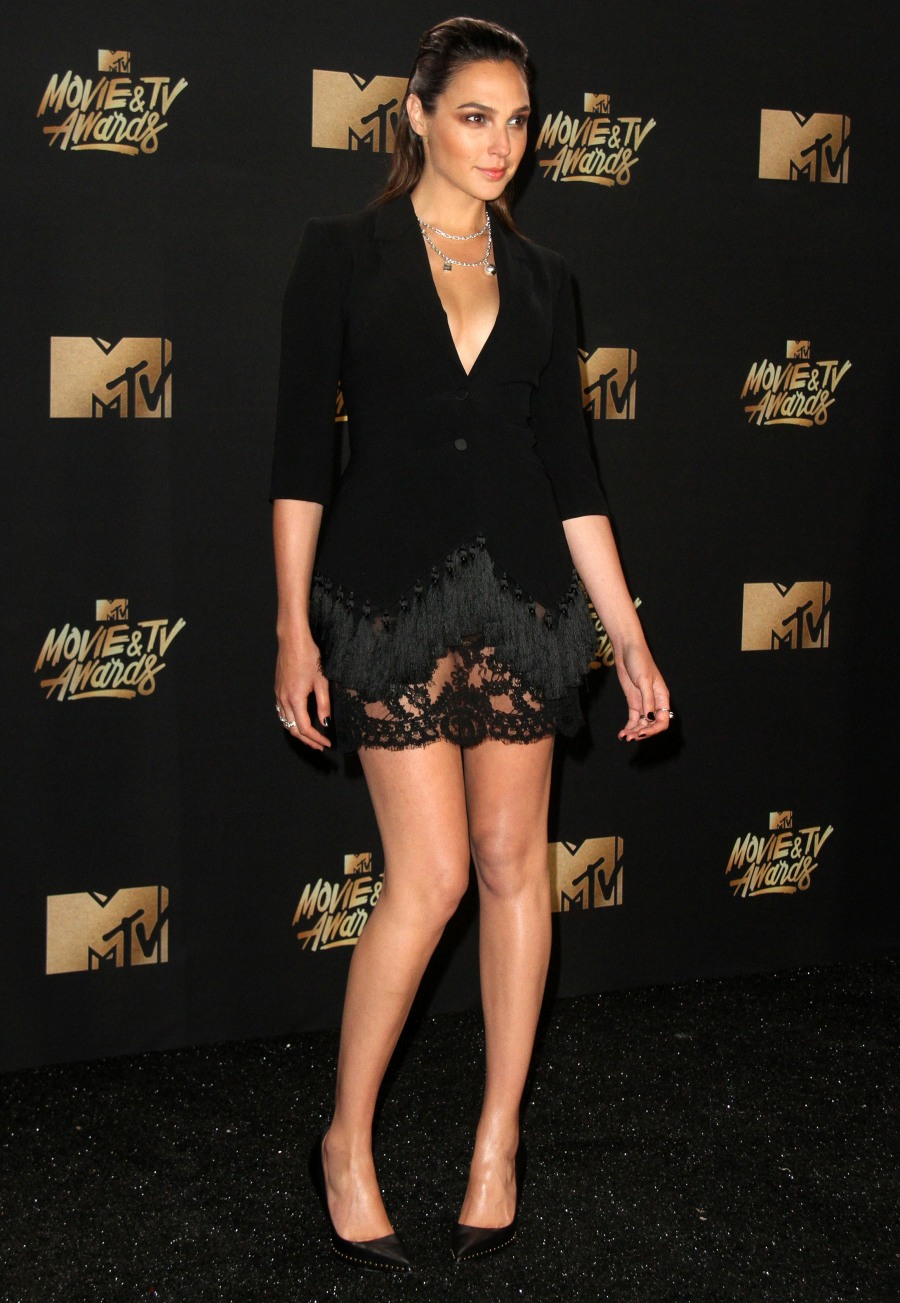 Amandla Stenberg in Fendi. This is sort of adorable… except for the shoes. The shoes are awful. But she's lovely and the Fendi dress is okay (I could do without the chest pockets, but whatever).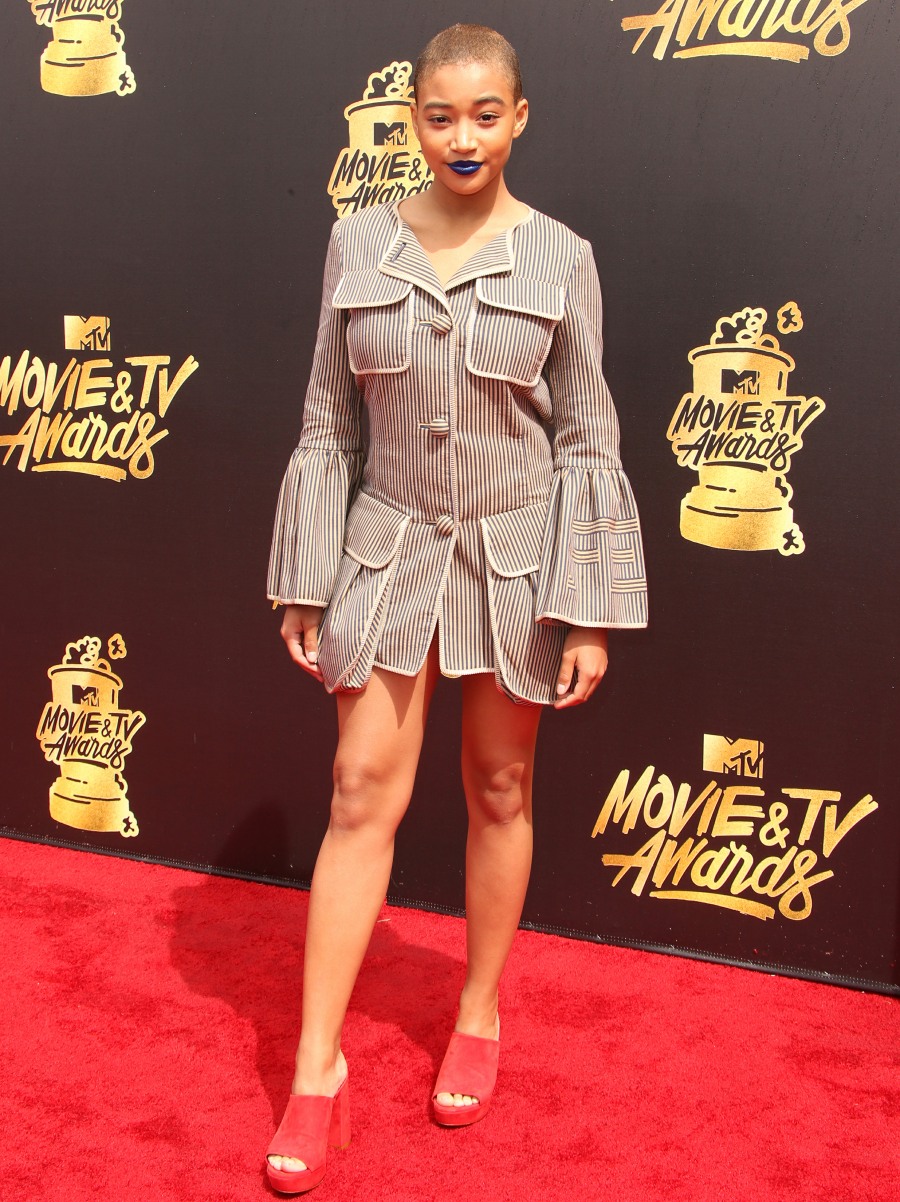 Mary Elizabeth Winstead in Jonathan Simkhai. She's on Fargo now and I love her styling on the show, so I'm perturbed to see her with bangs and a ruffled, almost-twee dress. Eh. She needs to wear more '70s-inspired stuff because that would look amazing on her figure.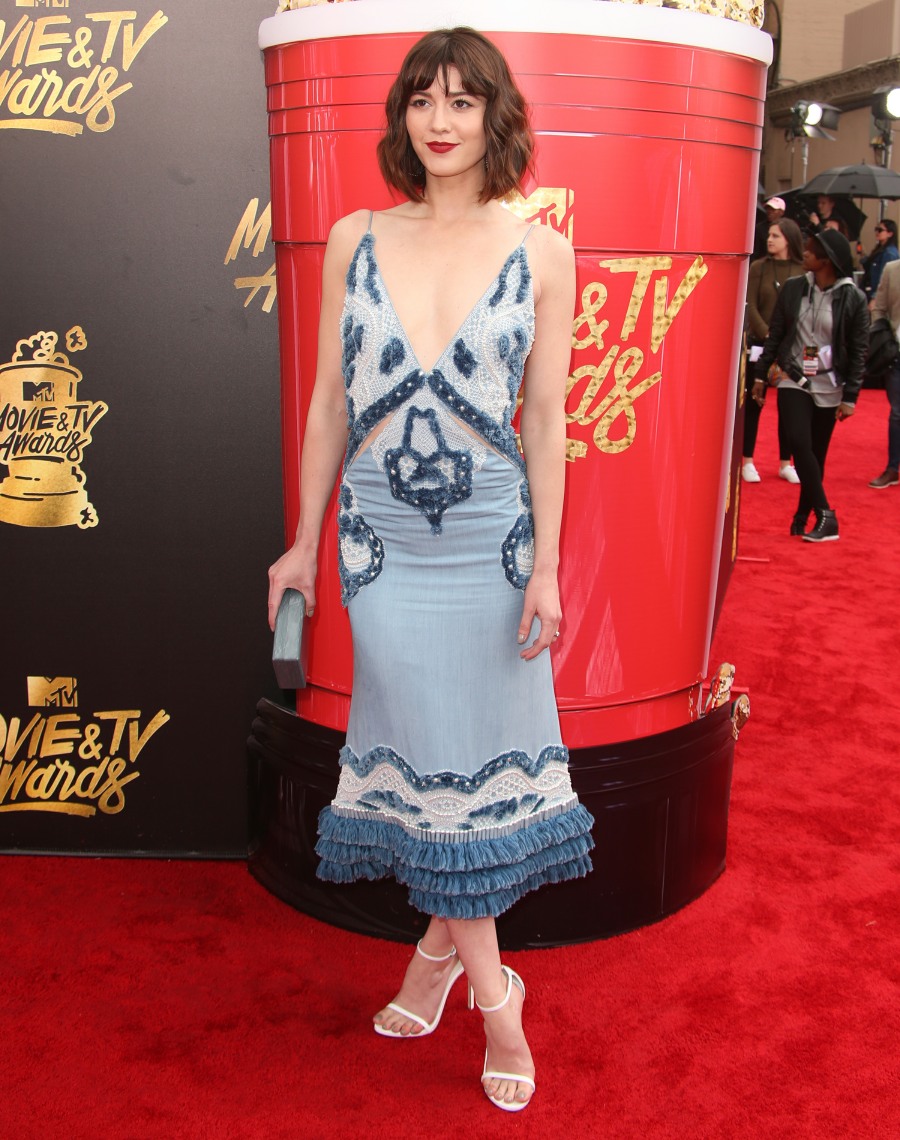 Photos courtesy of WENN.