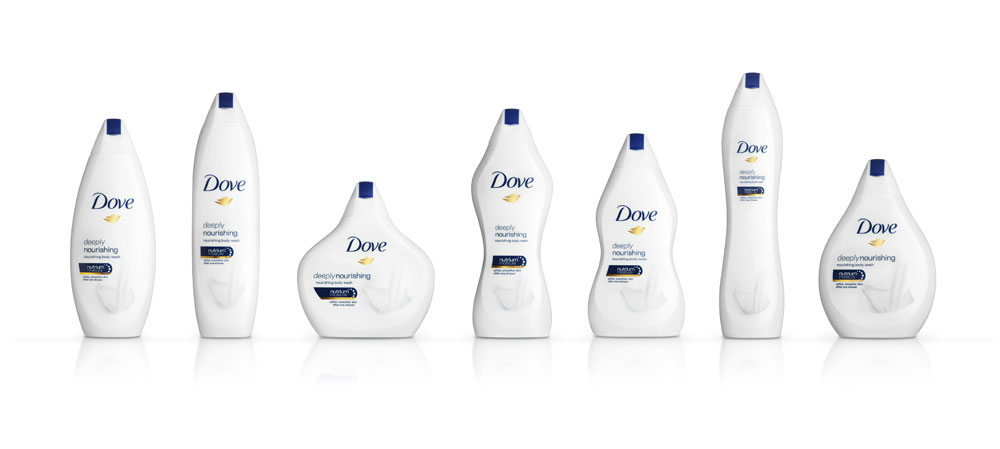 Great news, everyone – now you can grab yourself in the shower! The latest move in Dove's Real Beauty campaign is to offer their body wash in a variety of differently shaped bottles. How do you pick which one to get? Just get the one that resembles your body shape! Because that's all any person needs to undo decades of media-reinforced acceptable body standards is to have your body wash pour from something that has the same hipline as you.
The official statement from Dove on their limited edition bottles is:
Every woman's version of beauty is different and, if you ask us, these differences are there to be celebrated. That's what real beauty is all about – the unique things that set us apart from each other and make us one of a kind. We've championed this version of beauty for the past 60 years, and celebrated diverse women in our groundbreaking real beauty campaigns. But we wanted to bring this to life through our products, too. That's why we've created a limited edition range of Dove Body Washes, designed to show how beauty is diverse and diversity is beautiful.
Obviously, Twitter went into overdrive on this:
What happens if you use the wrong @Dove bottle shape for your body type? Will the soap not fit me? Can I die?

— Caissie St.Onge (@Caissie) May 8, 2017
If she asks you to pick up Dove shampoo from the store, just know it's a trap. https://t.co/Or3o9toUPG

— Philip Lewis (@Phil_Lewis_) May 8, 2017
But why are all of the bottles still white

NOT WOKE ENOUGH, CAPITALISMhttps://t.co/EG0O5tpV26

— nom (@nomchompsky) May 8, 2017
.@dove I have arms please advise https://t.co/AycSUjLi0v

— rachel handler (@rachel_handler) May 8, 2017
What about those of us with a big hole inside, @Dove? Where is our body wash? pic.twitter.com/W7ZPXCjOT8

— Kelly Luce (@lucekel) May 8, 2017
I just want to wash, man. Why does everything gotta be so damn difficult? https://t.co/Nonxkxe6BP

— Morgan Jerkins (@MorganJerkins) May 8, 2017
DOVE SOLVED BODY SHAMING GUYS!!!!!!! IT'S OVER1!1!1!1 https://t.co/UsDIAofYG3

— rae paoletta (@PAYOLETTER) May 8, 2017
thanks Dove but I already have a body wash that matches my natural curves pic.twitter.com/IIkKAn0LjQ

— Tim Federle (@TimFederle) May 8, 2017
The Atlantic does a good job of breaking down why this campaign fails. Basically they say that when it comes to products, uniformity is not only helpful in consumerism but people shouldn't be divided for performing the same functions. I really want to like Dove's Real Beauty campaign. I've been a Dove apologist since Real Beauty started in 2004 and I'm glad they haven't given up but honestly, they's had 13 years to do better and they just keep missing their mark. That said, I think I kind of get what they were trying to do here? If you watch the commercial for these bottles (below), the message they are promoting is that they want to "break the mold." And that is what they did: they broke the standard plastic mold and made a variety of shapes as a symbolic gesture. Considering the money it would take to produce six additional bottle shapes, they really wanted to make a statement. I do see what is wrong with this idea but when I look at this as 'breaking the mold' instead of 'wash with your body type', I like it better. But honest to Christmas, how f–king hard would it be to grab some of these bottles in the shower, you know?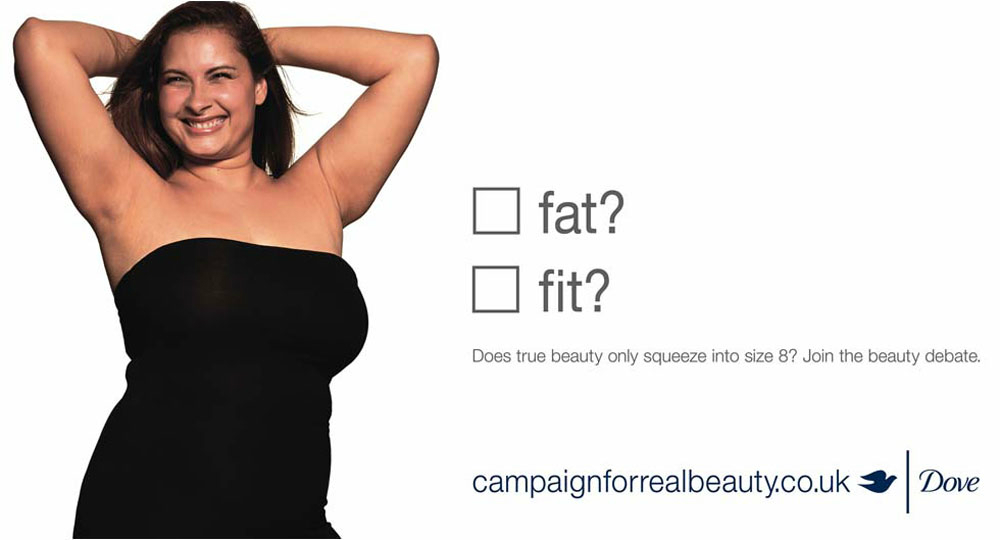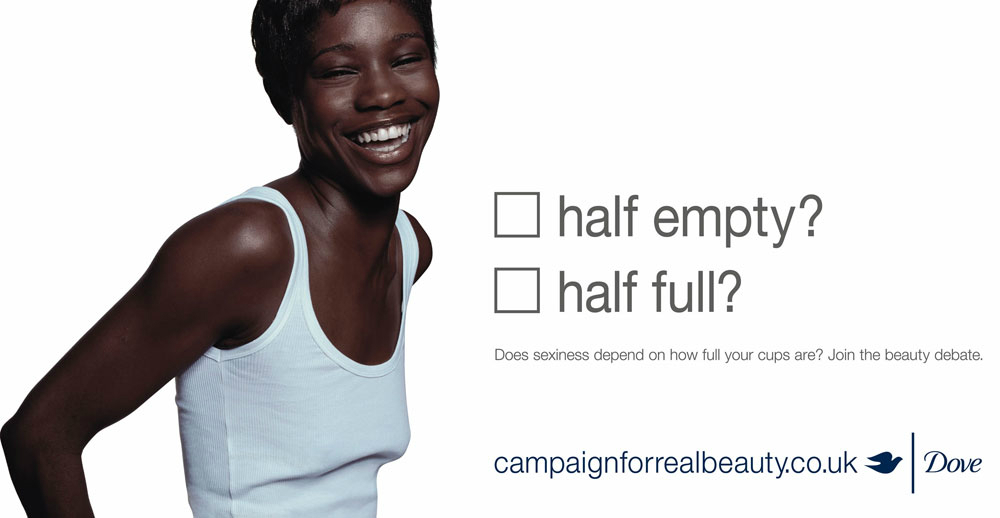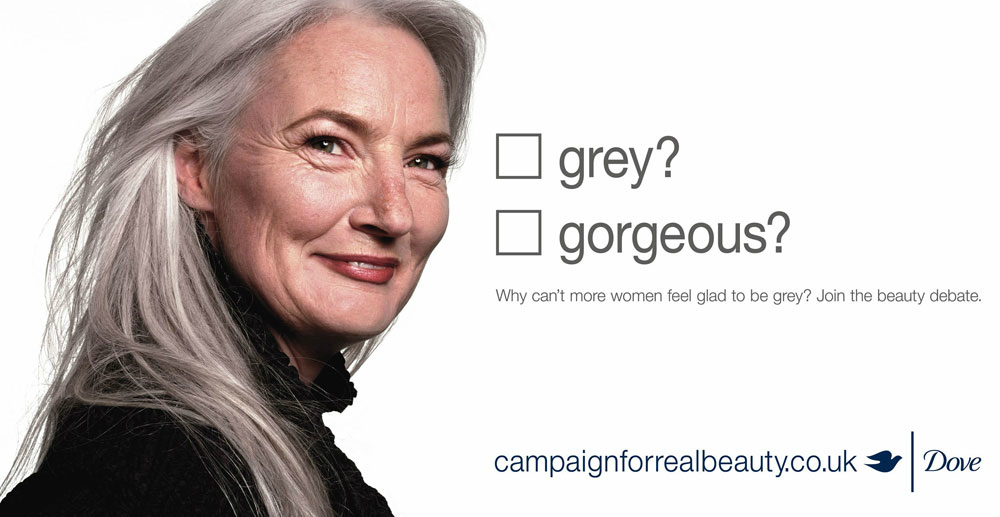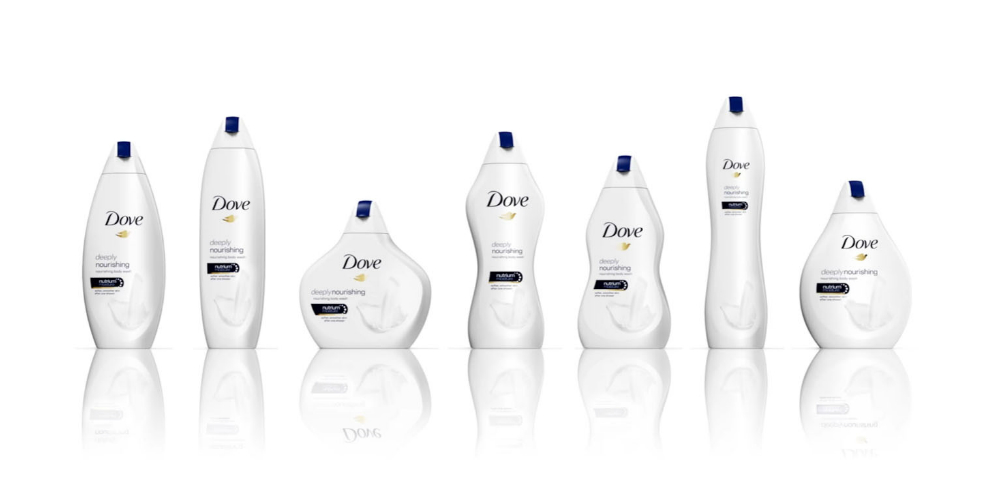 Photo credit: Dove