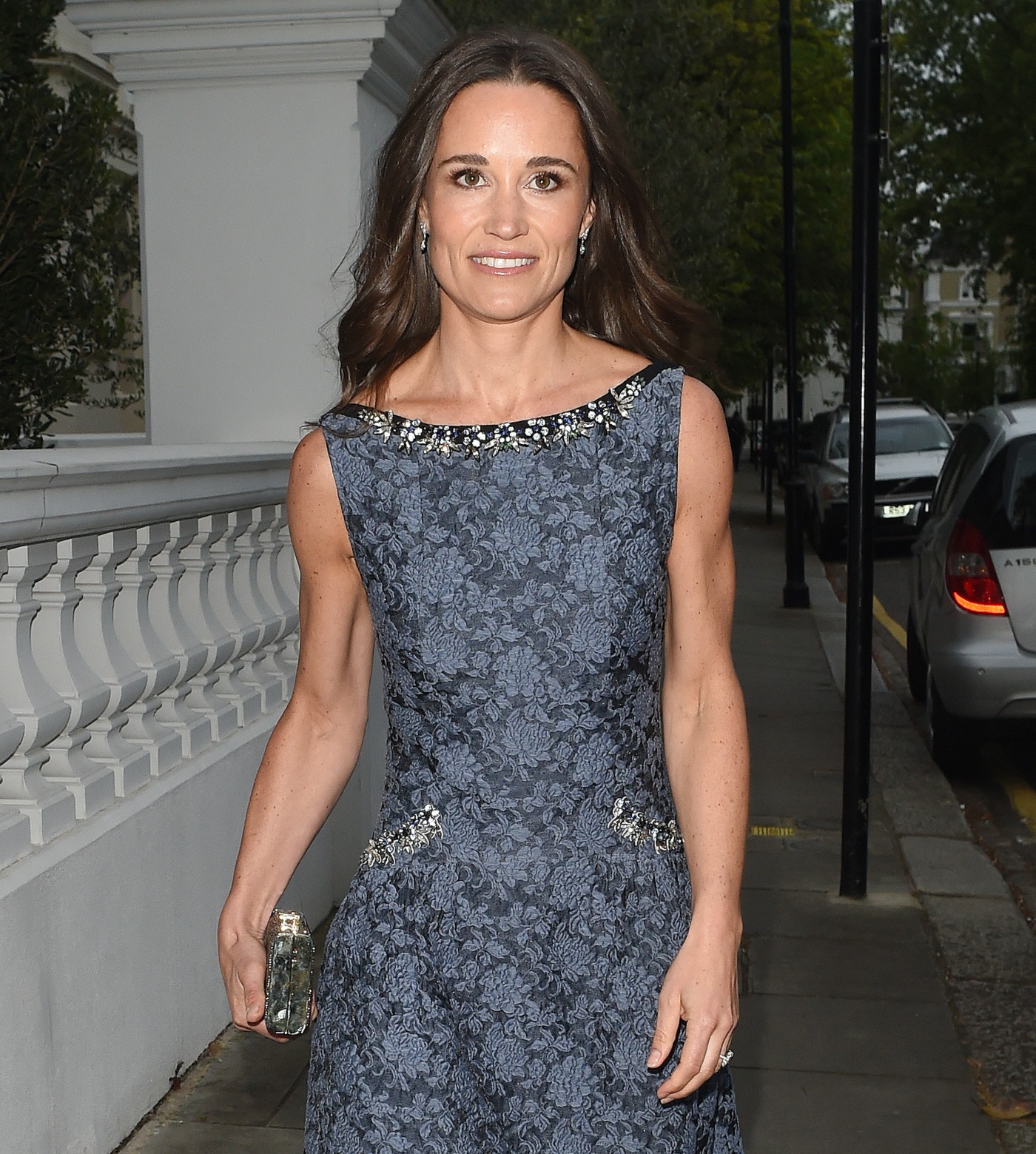 Pippa Middleton and Terribly Moderately Wealthy James Matthews were pap'd this week and she came close to maybe grazing the moderately wealthy bum – you can see the photos here. The conspiratorial side says that Pippa wanted to show that she and Moderately Wealthy James are very hot for each other and very eager to get married so they can touch each other's bums for eternity. The other side says… maybe she didn't even touch it?
But in any case, we're still talking about this bloody wedding. According to the Telegraph's bridal/wedding experts, Pippa's wedding will end up costing… £250,000. The Telegraph makes that sounds like some crazy number, but I think if the Middletons can get it done for that amount, that probably sounds about right? The figure might even be sort of low. The estimates include catering at £70,000, Pippa's dress for £10,000, a six-tier cake at £2,600, a videographer with drones (£4,000), stationary (£5,125) and bridesmaid's outfits (£2, 250). WAIT THERE ARE GOING TO BE DRONES??????? DRONES!!!! OMG. You know what figure isn't even included here? Any renovations done to Middleton Manor ahead of Carole acting as hostess for the reception. You know Carole has probably spent the last five months having a ton of work done to the property.
Also, I bet Pippa's dress + veil + shoes + jewelry will end up being more than £10,000. Not to mention the fact that Pippa needs a second look for the reception! She's apparently asked people to bring a change of clothes for the reception?
First there was the rumoured " no ring, no bring " rule. Next came the claims even best man Spencer Matthews wasn't allowed to bring his girlfriend. Then it turned out there's a solid reason why the Duchess of Cambridge won't be a bridesmaid after all. With a dense cloud of speculation swirling over the big day, it's safe to say the upcoming nuptials of Pippa Middleton and James Matthews are the most hotly anticipated event this year. No amount of "leaked" detail is too small.

But perhaps the most surprising rumour to have surfaced so far is one relating to the guests' outfits. As any wedding veteran will tell you, as a guest, there's a certain amount of stress (and often spending a small fortune) involved in getting the right outfit. Now, imagine being instructed to bring a SECOND outfit for the reception. Reportedly, this is exactly what Pippa has asked guests to do. Whether it's true or not remains to be seen.
Am I alone in thinking that a wardrobe change really isn't that weird? Most bigger, celebrity weddings seem to do something similar, especially if the bride and groom want their reception to be, like, a "dance party" or whatever. I feel like a lot of people who do destination weddings do this, plus it's usually done with any kind of wedding where you would conceivably go back to your hotel room between the church ceremony and the reception. People change their clothes to be more comfortable and less formal. But it does feel like it's a little bit different if Pippa is, like, demanding that everyone do a costume change for the reception. Micromanage much? DRONE MUCH?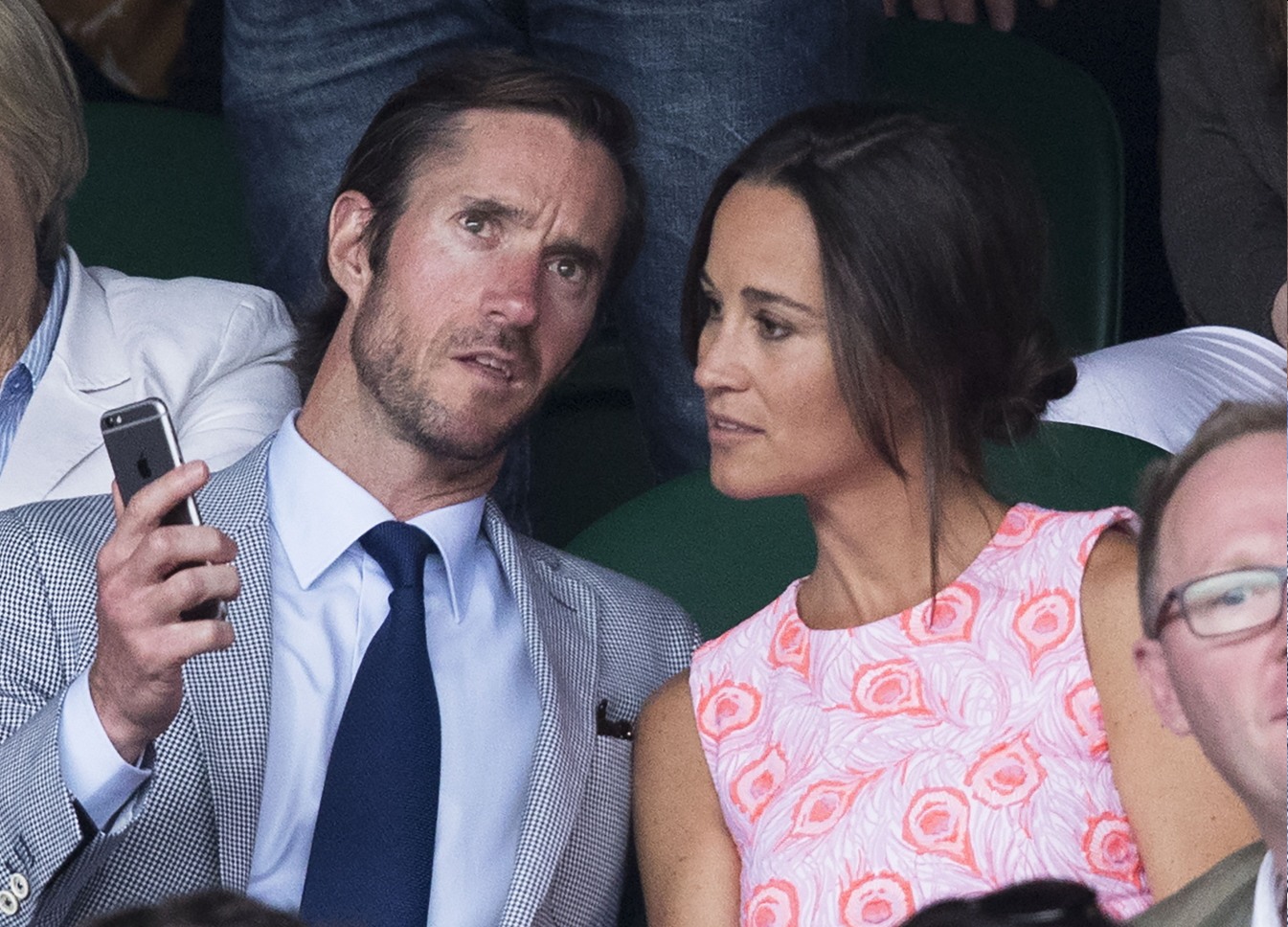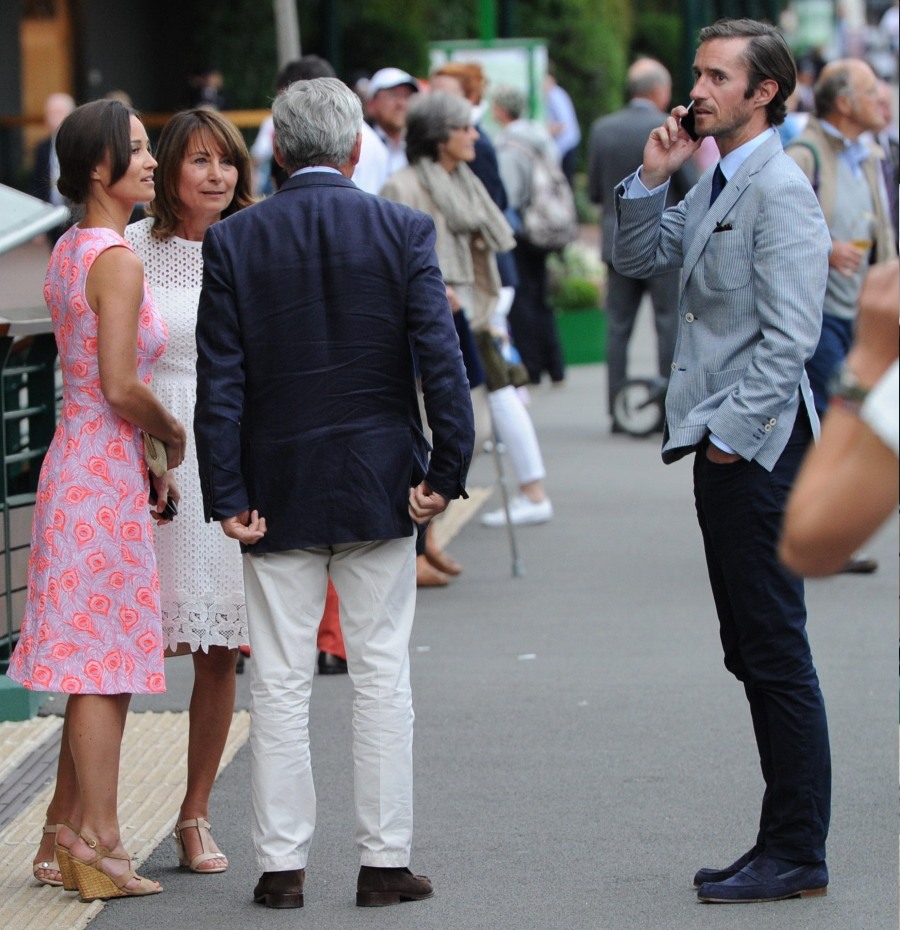 Photos courtesy of WENN, PCN, archived photo from Fame/Flynet.