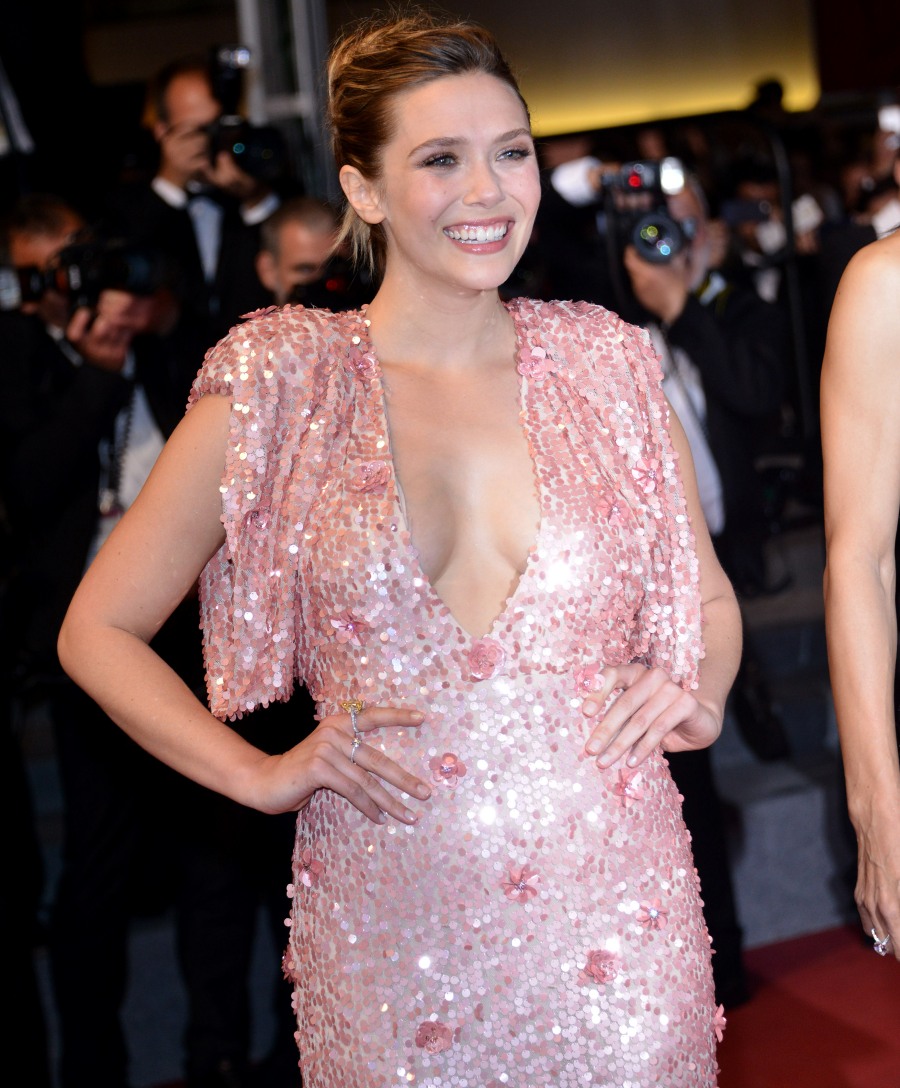 Controversial opinion: Elizabeth Olsen has better style than her fashion-designer sisters, Mary-Kate and Ashley. MK and Ashley wander around looking like rich, 80-year-old dowagers most of the time. Elizabeth actually has eclectic taste in fashion, and she makes some interesting choices. Olsen hasn't been to Cannes in six years – it was in 2011 that she "arrived" in the middle of Cannes with her breakout performance in Martha Marcy May Marlene, which was the first time she got big critical acclaim. Olsen knows how to work Cannes, is what I'm saying, and she knows how important it can be to her career. So she came to the premiere of her latest, Wind River, in this jaw-dropping Miu Miu look. This is the "sexiest" and most vampy she's ever looked, right? She really brought it. And minus the shoulder pads, this dress is the bomb.
Here's Olsen's photocall look. This is Marc Jacobs and I'm meh on it.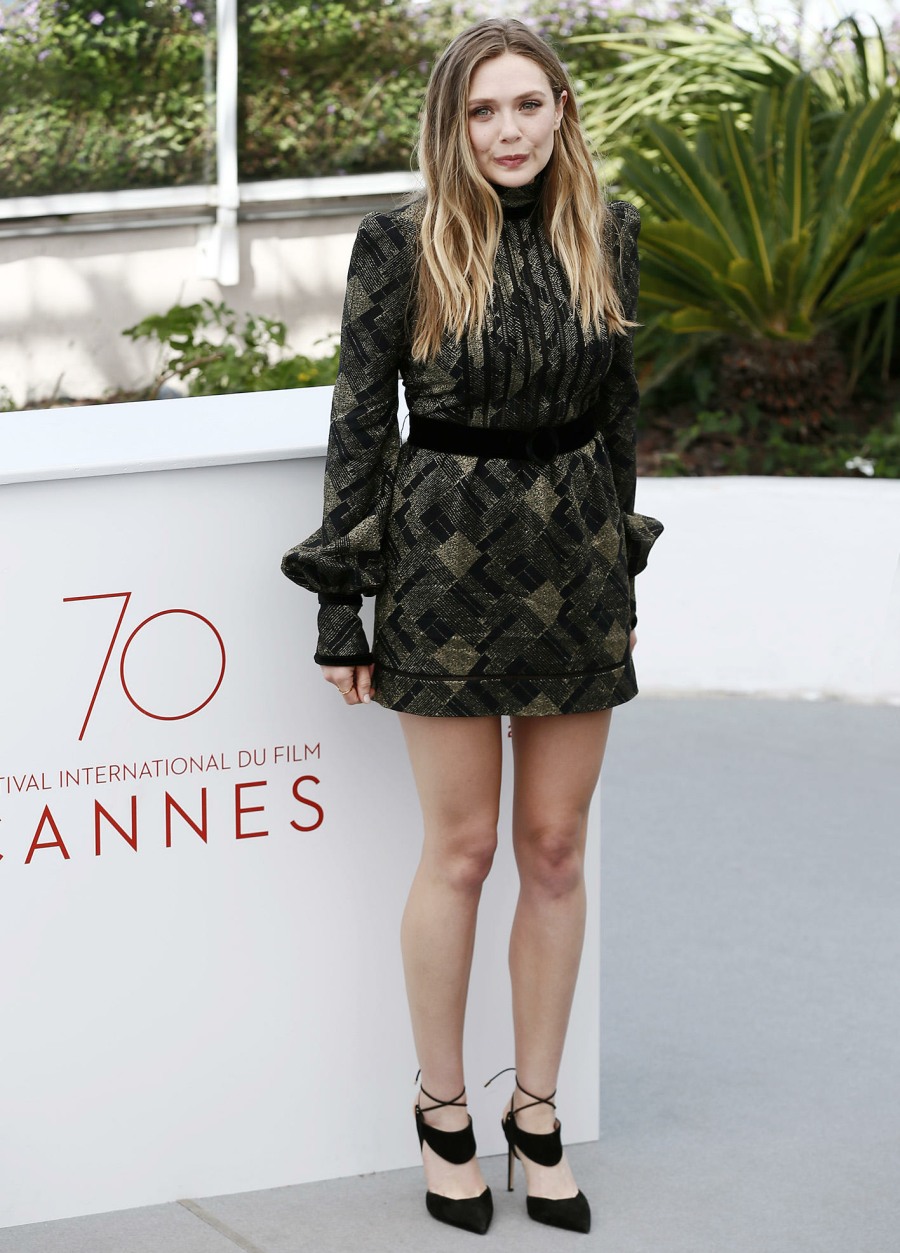 My vote for worst dressed of Cannes might be Elisabeth Moss. She wore this Oscar de la Renta ensemble to the premiere of The Square. WHY? Just no. She's such a talented actress and you know that she enjoys fashion and styling. Why did they do this to her?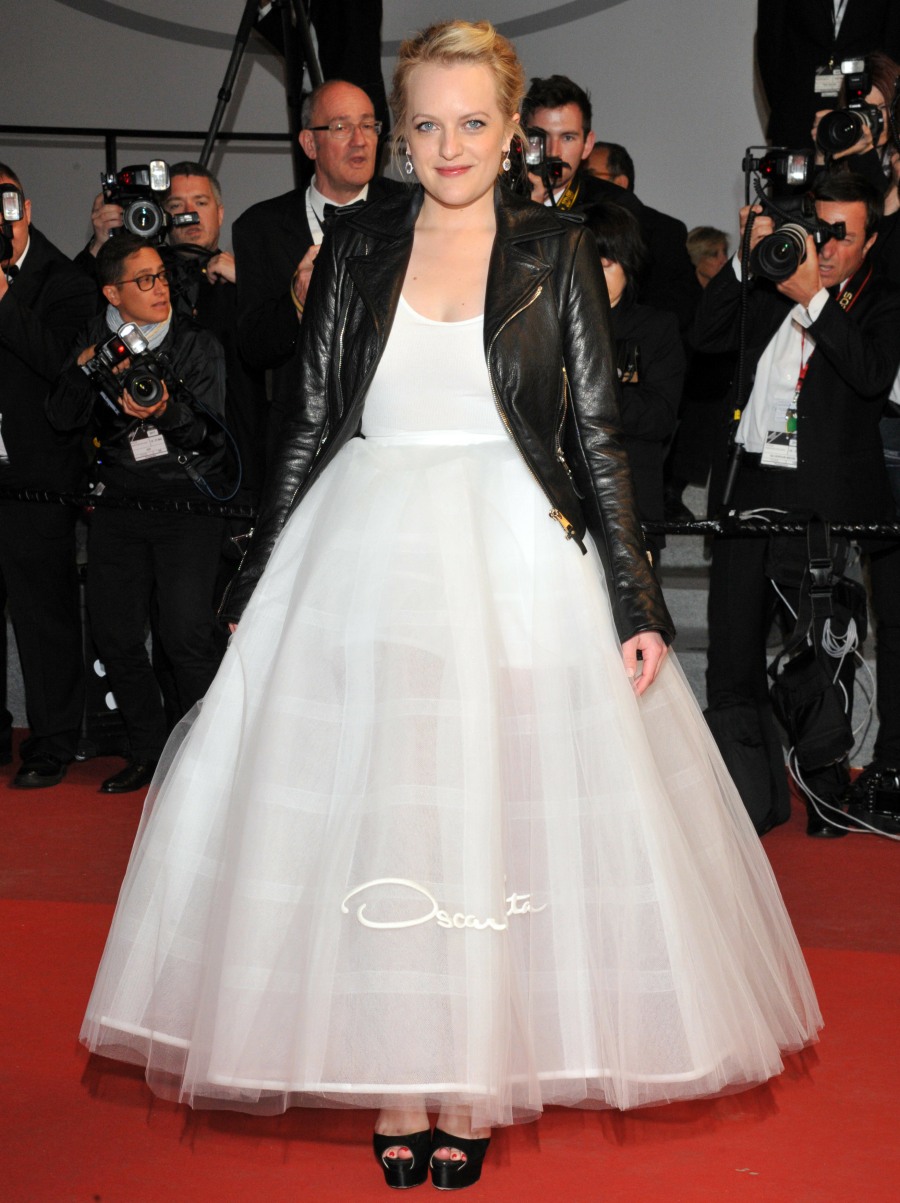 Did someone ask for an explosion at the Ruffle Factory? This is Araya A. Hargate in Zuhair Murad. I love the color and I don't mind the giant puffy dress. This is why people come to Cannes: to wear giant puffball dresses that make them look like they're being eaten alive by Ruffle Bacteria.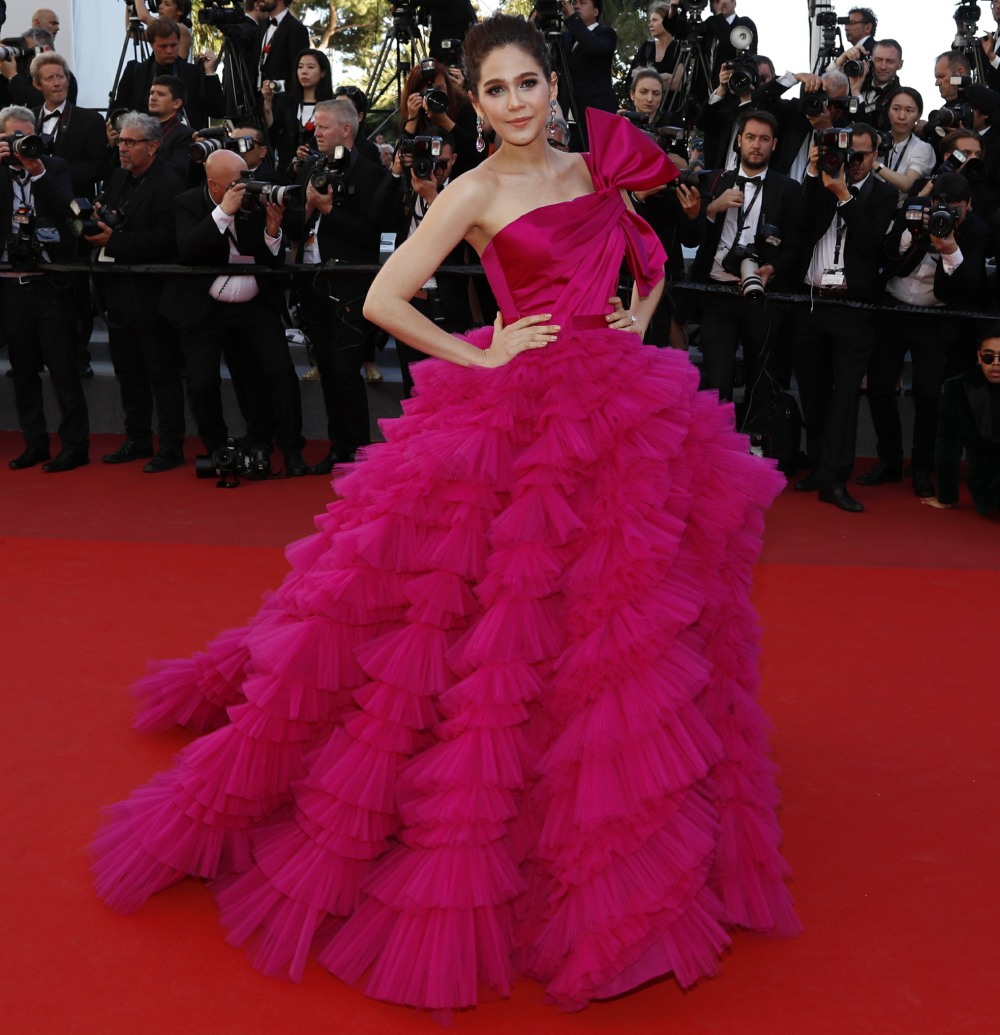 Liya Kebede in Paco Rabanne. I enjoy a metallic dress and I don't mind if it's gold. I also like Liya Kedebe. But… this is not very good, right? This is more of a cute party ensemble rather than a dress for the red carpet of Cannes. Plus, I don't think gold is her color. A silver or maybe even a bronze would have looked better.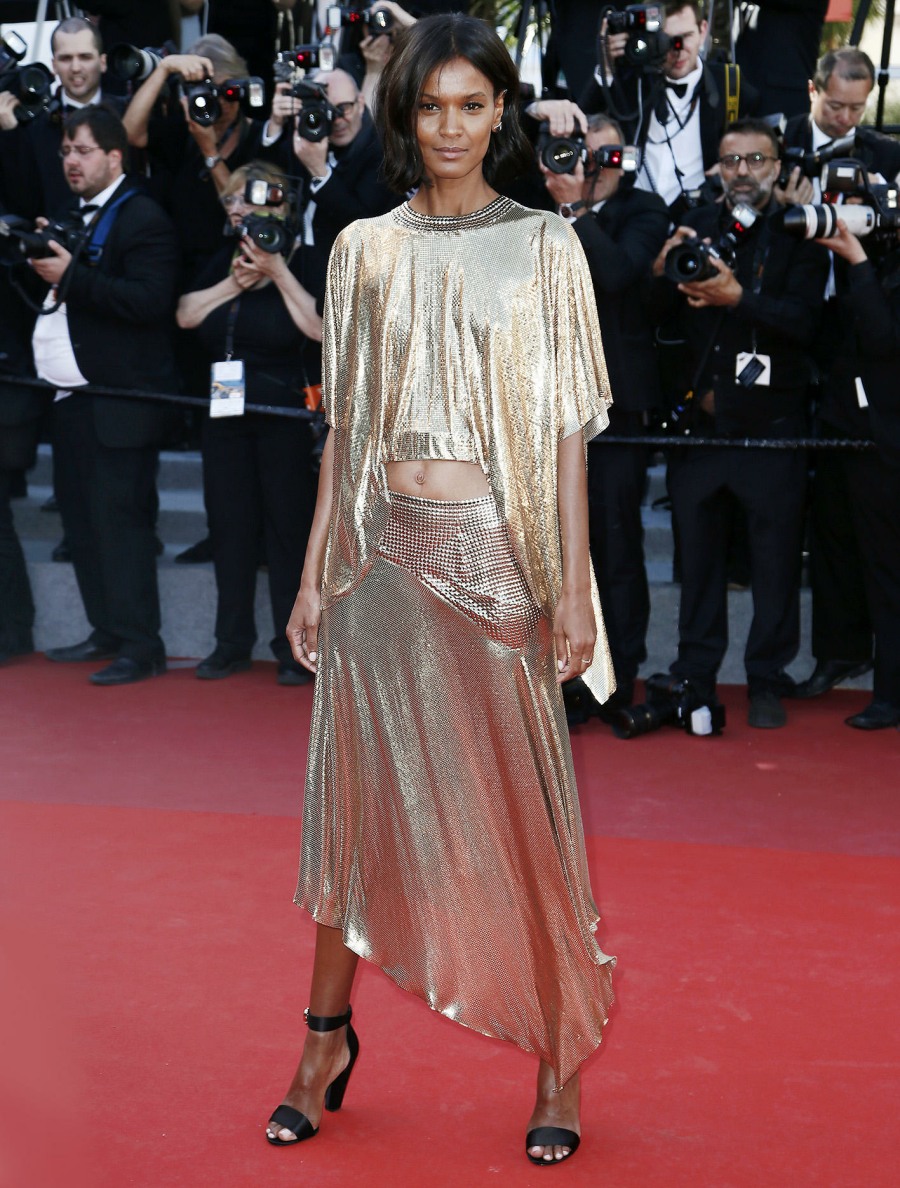 Photos courtesy of WENN, Getty.