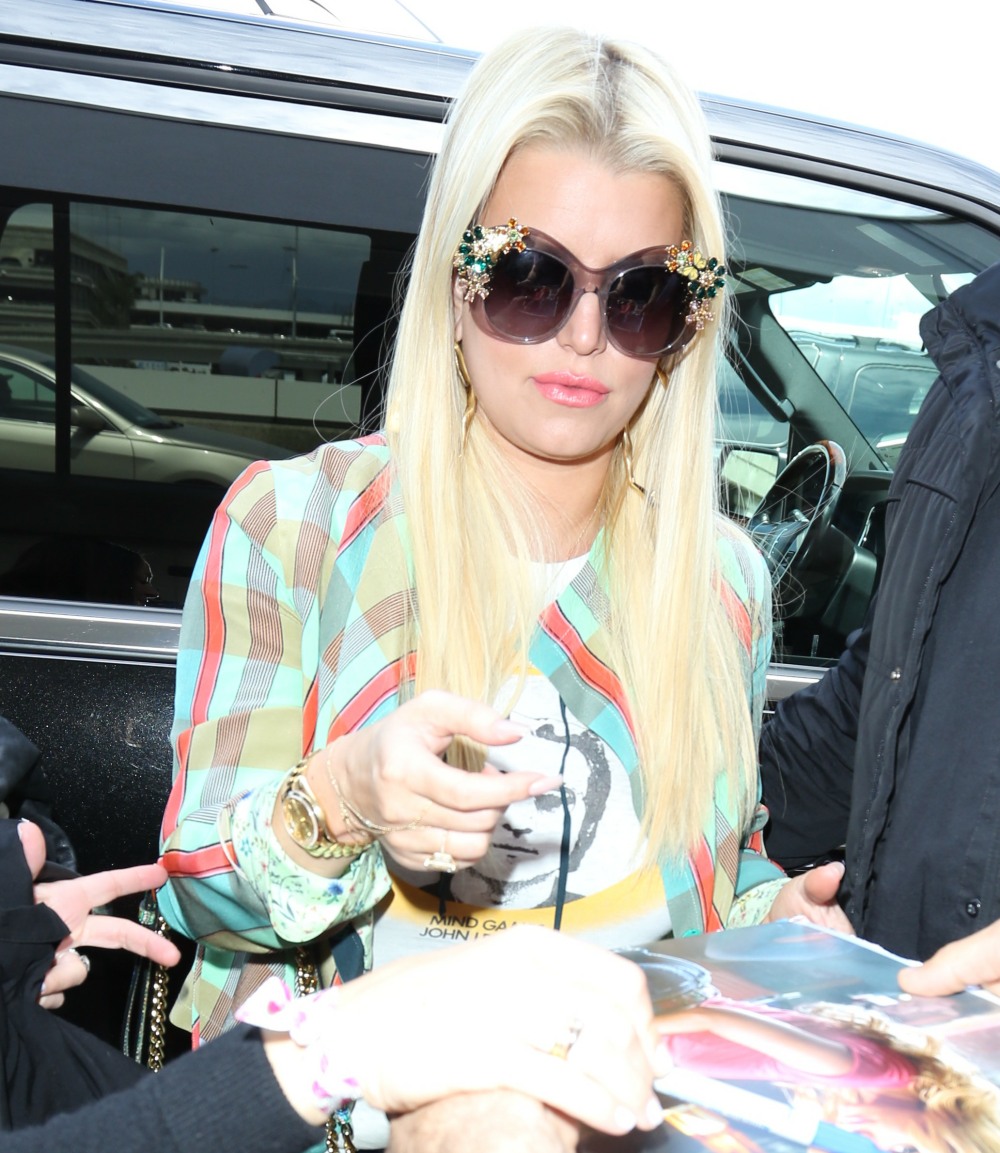 We barely cover Jessica Simpson anymore, which is a shame because I always liked her. I made fun of her sometimes, but honestly, I had a great deal of affection for her and I still do. I think after she gave birth to her second baby, son Ace Knute, she really changed. She stopped giving so many interviews, she grew up a lot, and she stopped wanting to be a celebrity, basically. She's still doing all of her fashion stuff, but that's her thing now – she's a businesswoman in charge of an incredibly popular fashion line. No more "slutty brownies" or talking endlessly about pregnancies and babies and all of that.
After she gave birth to Ace, Jessica told everyone she was done. I believed her. But people were like "oh, she'll change her mind" or "oh, she'll get pregnant accidentally again," because that's what happened with her second pregnancy. It's sort of refreshing to hear from a celebrity woman who was like "nope, I really am done, no more kids." Jessica told Ellen DeGeneres this week that for sure, no more kids are coming. Because she has an IUD.
Two is enough for Jessica Simpson. The 36-year-old singer recently stopped by The Ellen DeGeneres Show for an interview that will air Monday, relieved to finally be chatting with the host without a baby in her belly as in previous visits.

"I'm not pregnant," Simpson said, shutting down rumors that she and husband Eric Johnson were expecting a third bundle of joy. "We got an IUD, nothing's gonna get in that uterus."

DeGeneres quickly replied, "I'm not touching that."

"I have two beautiful children, and I'm not having a third," Simpson added as a photo of her with Johnson and daughter Maxwell Drew, 5, and son Ace Knute, 3½, popped up on the screen. "They're too cute … you can't top that."
As I said, I like that she's stuck to it. She doesn't want any more kids. I don't even consider the "We got an IUD, nothing's gonna get in that uterus" as a Classic J-Simpson TMI statement. It was said with a shrug. The Baby Industrial Complex would have you believe that women are always supposed to want more kids but I really believe that Jessica fundamentally doesn't want to put her body through that again, nor does she want to have to deal with all of the public criticism she got while pregnant. If I was in her position, I wouldn't want it either.
Here's the video – Jessica's cheap-looking extensions pluck my last nerve. Girl, you're worth hundreds of millions of dollars! BUY BETTER HAIR.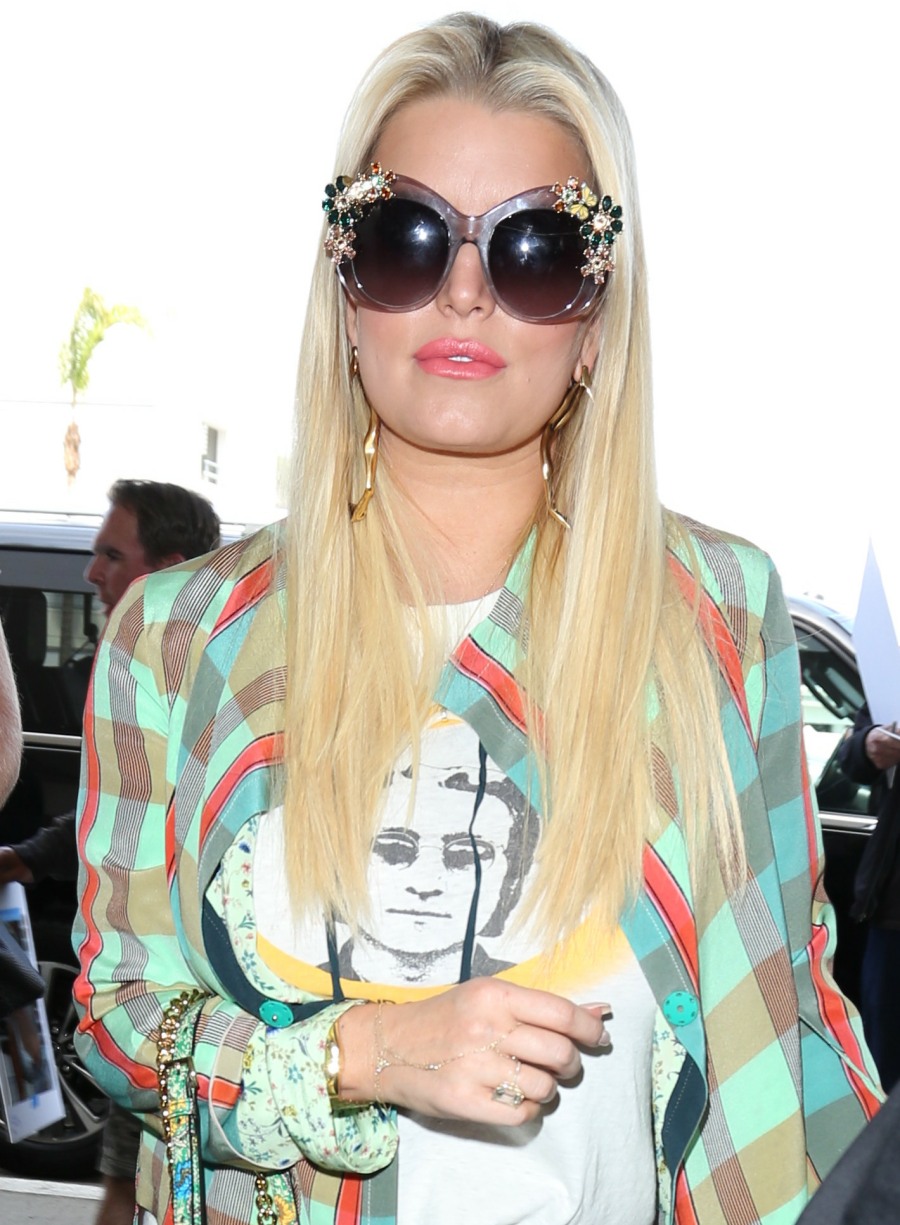 Photos courtesy of WENN.