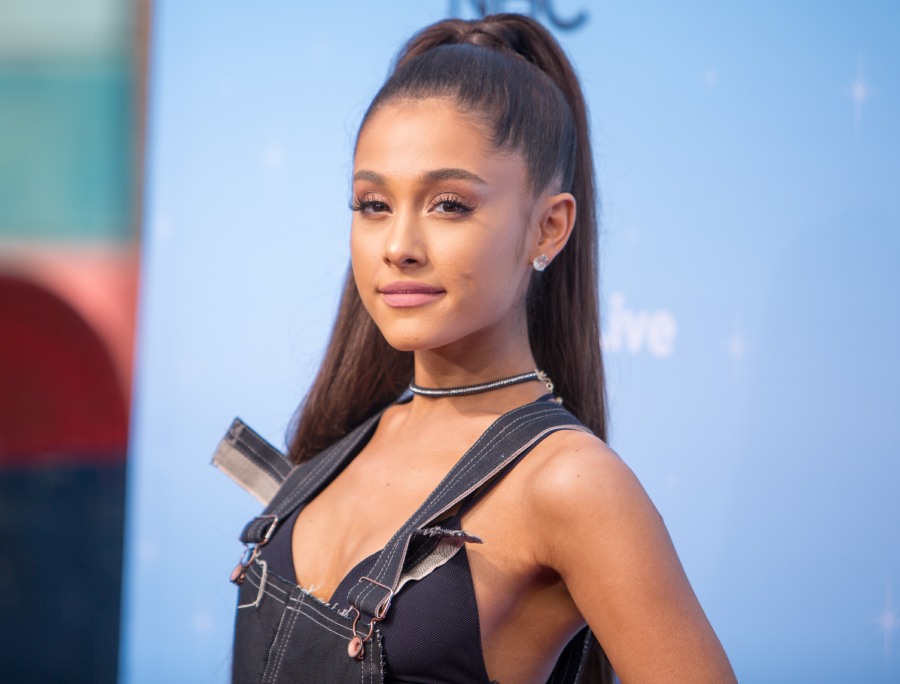 Soon after Ariana Grande finished her concert in Manchester, England last night, two explosions rang out in the Manchester Arena. We now know that at least one suicide bomber detonated an explosive device within the arena. Twenty-two people died and there are 59 people reporting injuries, some from the bomb and some from the stampede to leave the arena. Witnesses say that the bomb went off in the foyer of the arena as people were leaving.
Ariana has "indefinitely suspended her world tour" in the wake of the bombing. She was scheduled to perform in London tomorrow but that show is canceled, and the entire European leg of her tour is being put on hold. Her manager, Scooter Braun, made a statement: "We mourn the lives of children and loved ones taken by this cowardly act. We ask all of you to hold the victims, their families, and all those affected in your hearts and prayers." Ariana was reportedly "in hysterics" after the bombing. Late last night, she tweeted this:
broken.
from the bottom of my heart, i am so so sorry. i don't have words.

— Ariana Grande (@ArianaGrande) May 23, 2017
She has nothing to apologize for, but I understand the guilt she must be feeling. That's the whole point of these kinds of terrorist attacks, they want you to feel guilty for doing normal things, like going to a concert or having dinner with friends or what have you. The fact that alleged terrorists struck a concert which was mostly full of Ariana Grande's core audience of young girls and young women says a lot about what terrorists find dangerous these days. Ariana is a dangerous woman because she doesn't apologize for being a woman, for being sexual, for being political. Her fans are dangerous women because they like Ariana Grande.
Other artists sent their thoughts and prayers to Manchester and Ariana:
Broken hearted for the families tonight. Broken hearted for Ari. Broken hearted for the state of this world. 😔

— KATY PERRY (@katyperry) May 23, 2017
My heart hurts for my sister, Ariana & every family affected by this tragic event in the U.K. Innocent lives lost. I'm so sorry to hear this

— NICKI MINAJ (@NICKIMINAJ) May 23, 2017
My thoughts, prayers and tears for all those affected by the Manchester tragedy tonight. I'm sending all my love.

— Taylor Swift (@taylorswift13) May 23, 2017
every musician feels sick & responsible tonight—shows should be safe for you. truly a worst nightmare. sending love to manchester & ari

— Lorde (@lorde) May 23, 2017
Tearing up imagining innocent concert goers losing their lives.. praying for everyone and all #arianators. 🙏🏼🙏🏼🙏🏼

— Demi Lovato (@ddlovato) May 22, 2017
Sending love to the U.K., @ArianaGrande and all of her supporters who were caught up in this awful attack. Heartbreaking.

— John Legend (@johnlegend) May 23, 2017
Photos courtesy of WENN.