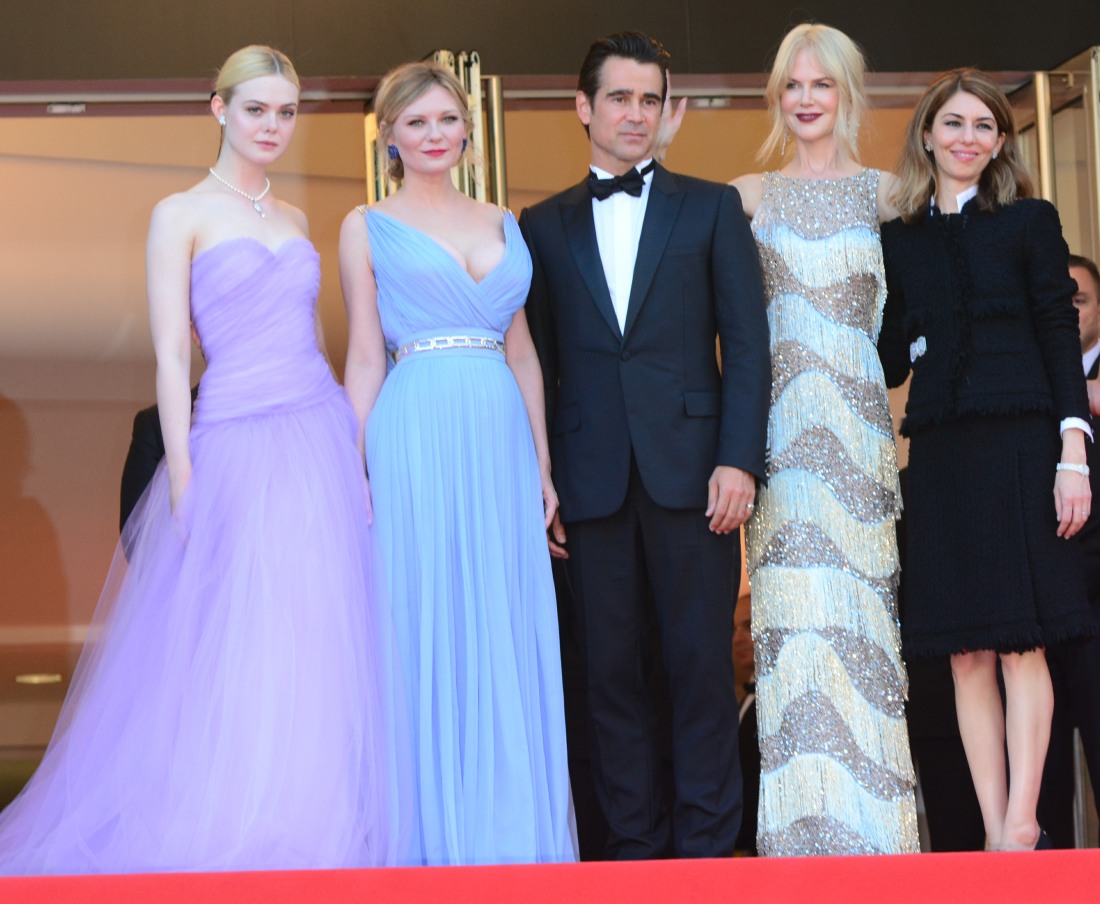 Are you sort of over Nicole Kidman's Cannes fashion at this point? I am. It's too much! I prefer my Kidman in smaller doses, but she has so many projects at this year's Cannes Film Festival that she probably has had to do 40 costume changes over the course of one week. It's too much. So, here's the latest: The Beguiled had its big Cannes premiere Wednesday night, and these are the photos.
Let's start with Kirsten Dunst and Elle Fanning, both of whom chose these lovely pastels. It would have been great if Nicole had coordinated with them, perhaps done a soft rose to compliment Kiki's pale blue and Elle's pale lilac. Alas, that didn't happen. Kirsten's dress is Schiaparelli, and man, her proportions are insane. That tiny little waist and those big boobs! Get it, hourglass figure. Elle's dress is Rodarte, and it's a perfect princess dress. I enjoy both of them. Kidman's fringe-crazy dress is by Michael Kors and I really, really dislike it.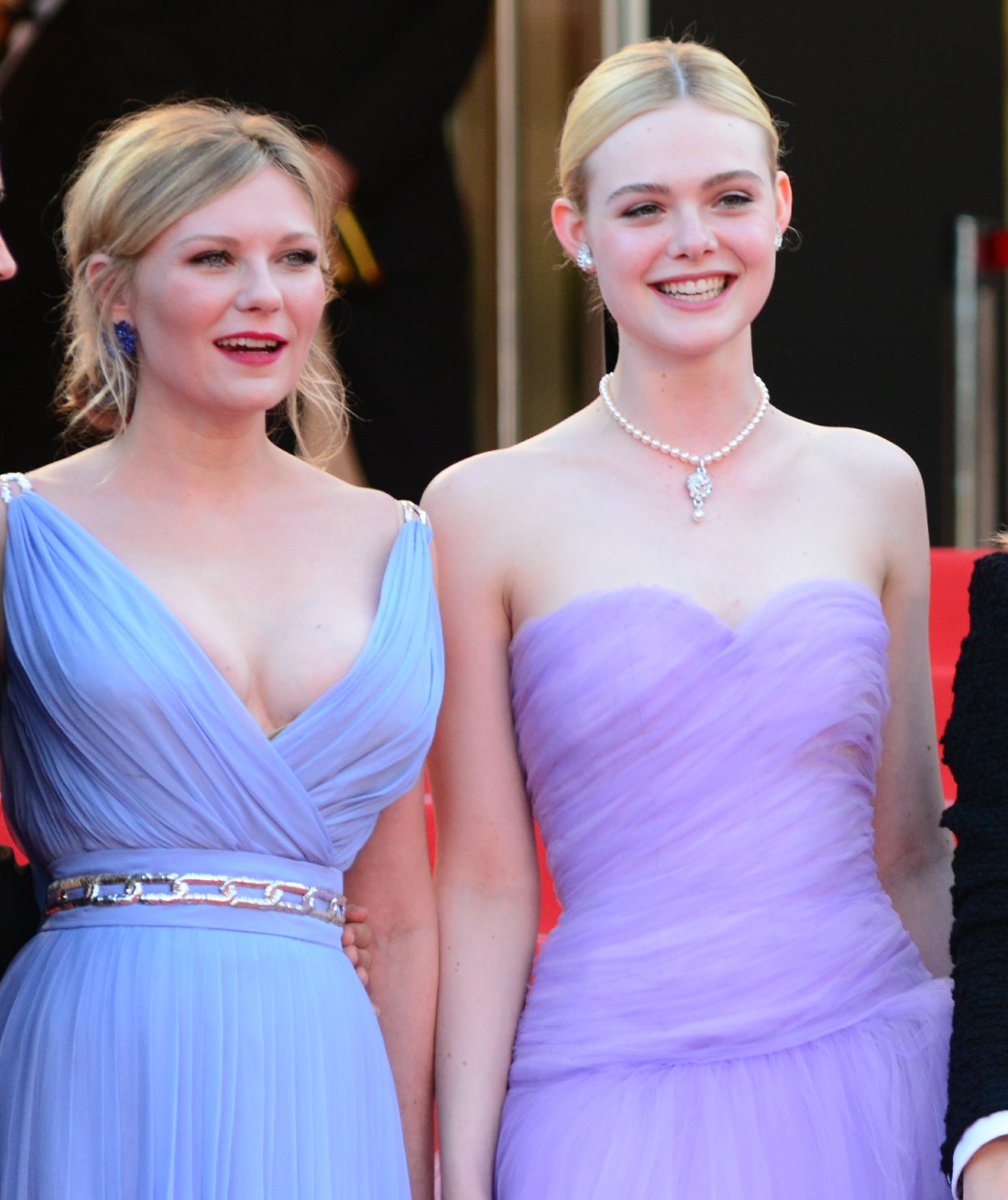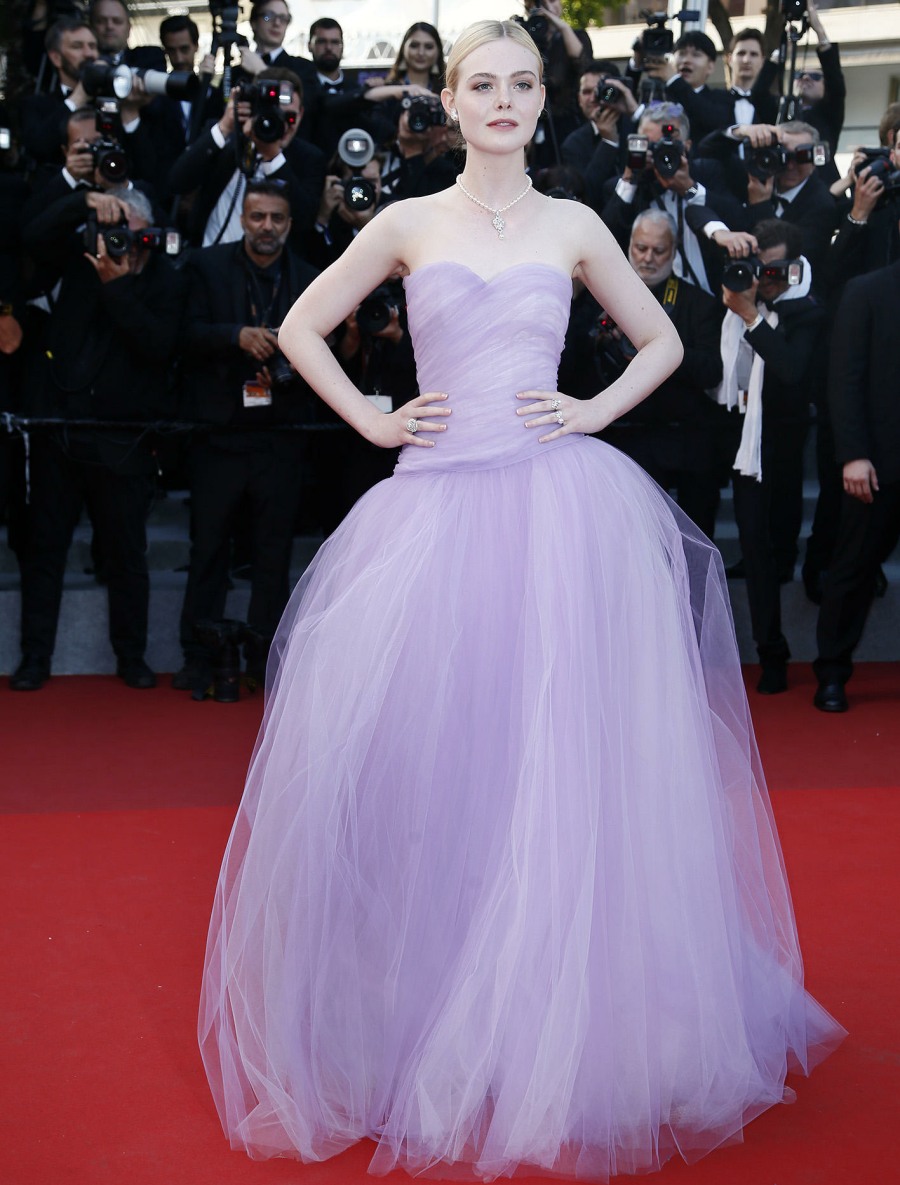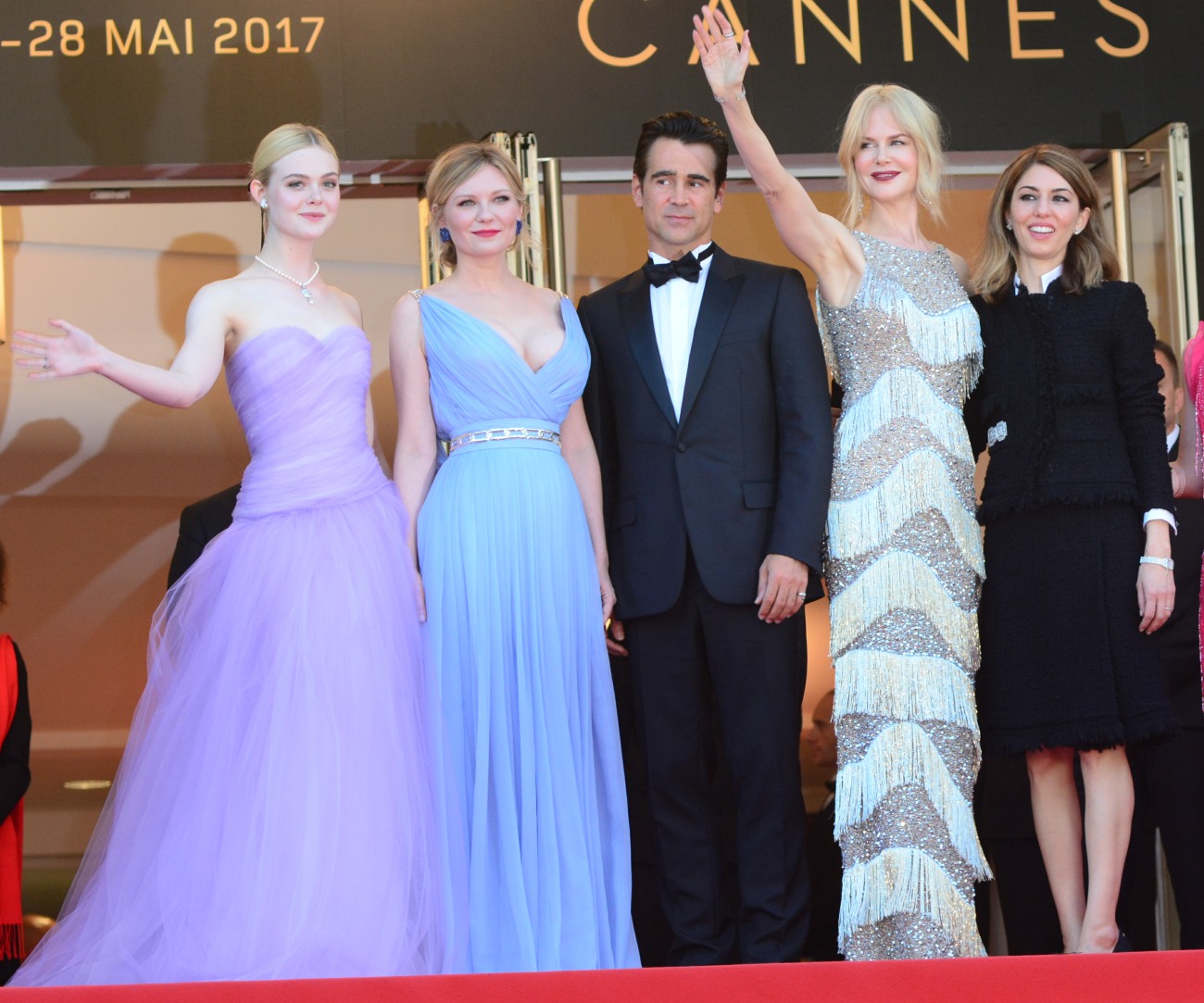 More photos from the same Cannes premiere: Toni Garrn in Galvin. I don't hate this? She has the body for it.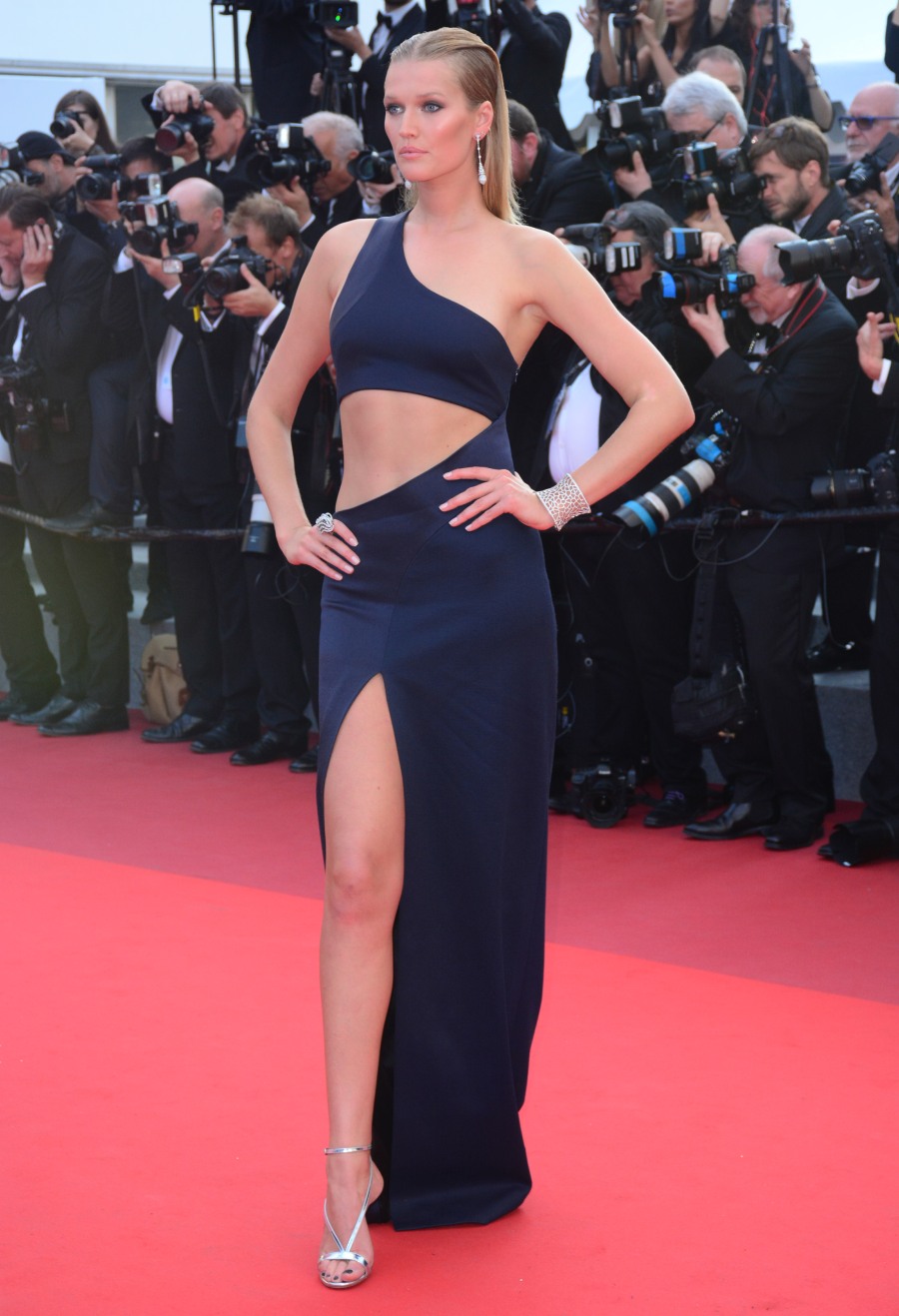 Fan Bingbing in Valentino. I was prepared to hate this but damn, this is striking. I actually think I might love it.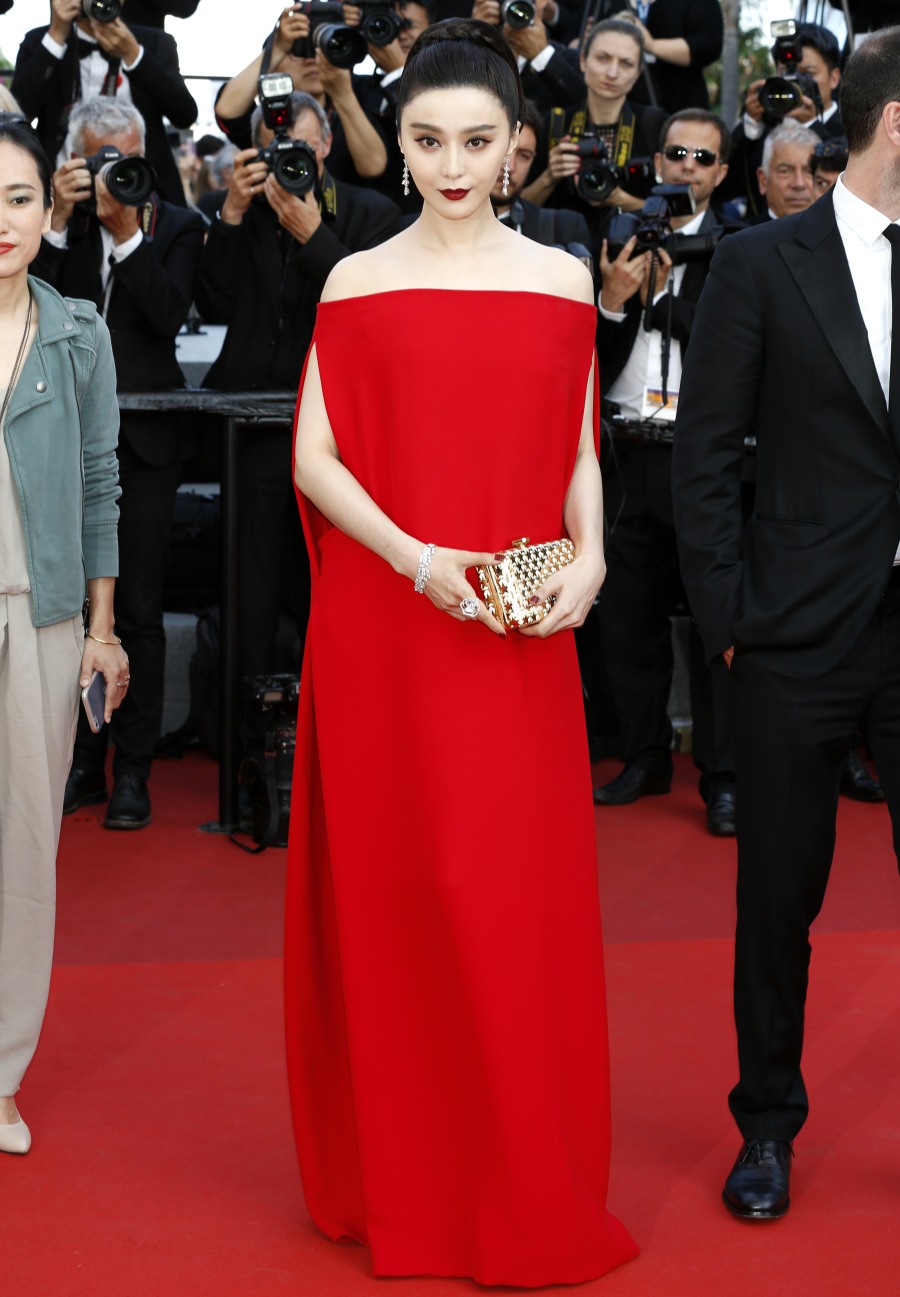 Hailey Baldwin in Ralph & Russo. This kind of sucks, but if Hailey had more pizazz as a person, she could have made it interesting. Alas, she's a dead-eyed nepotism model.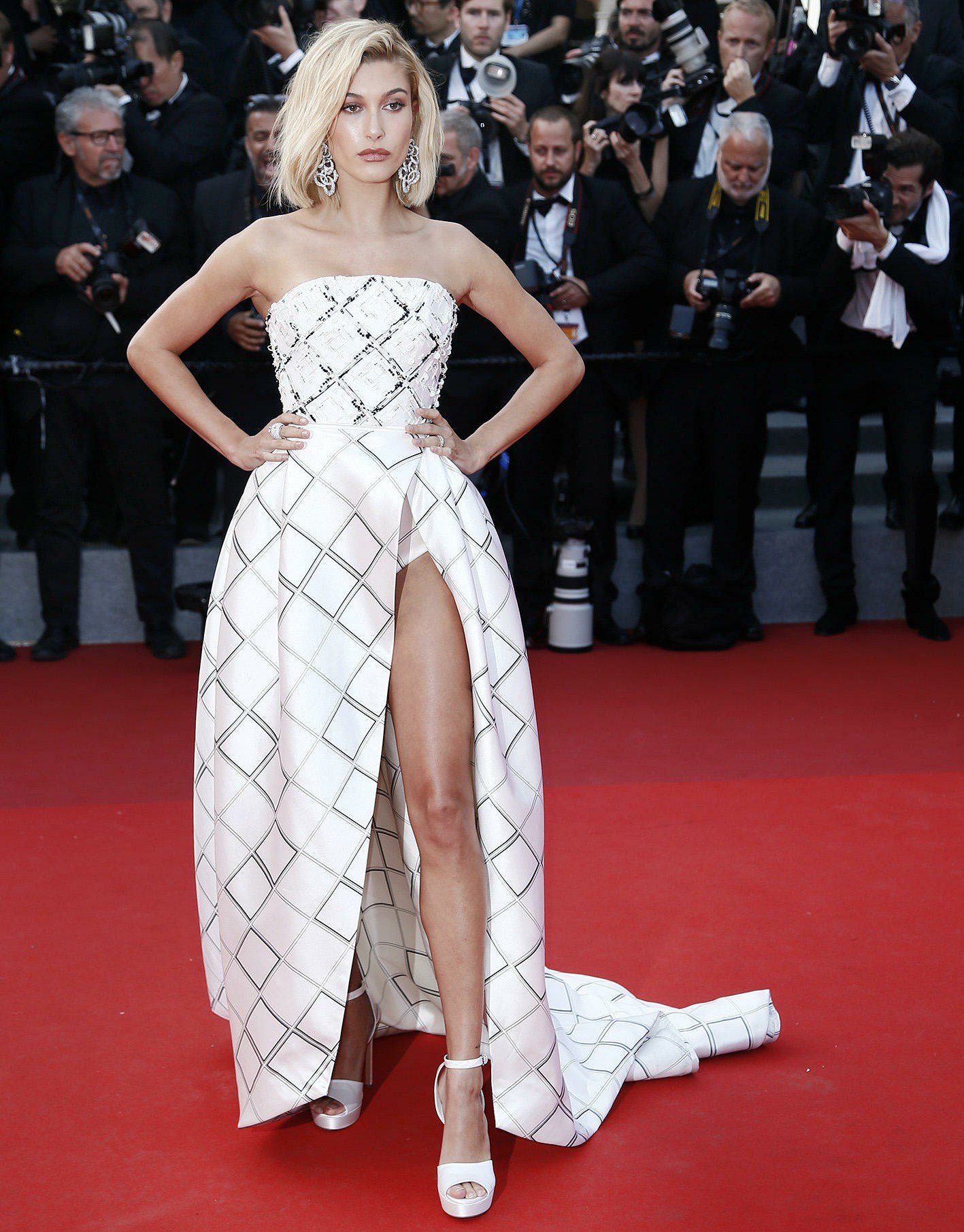 Photos courtesy of WENN and Joe Alvarez/WENN.