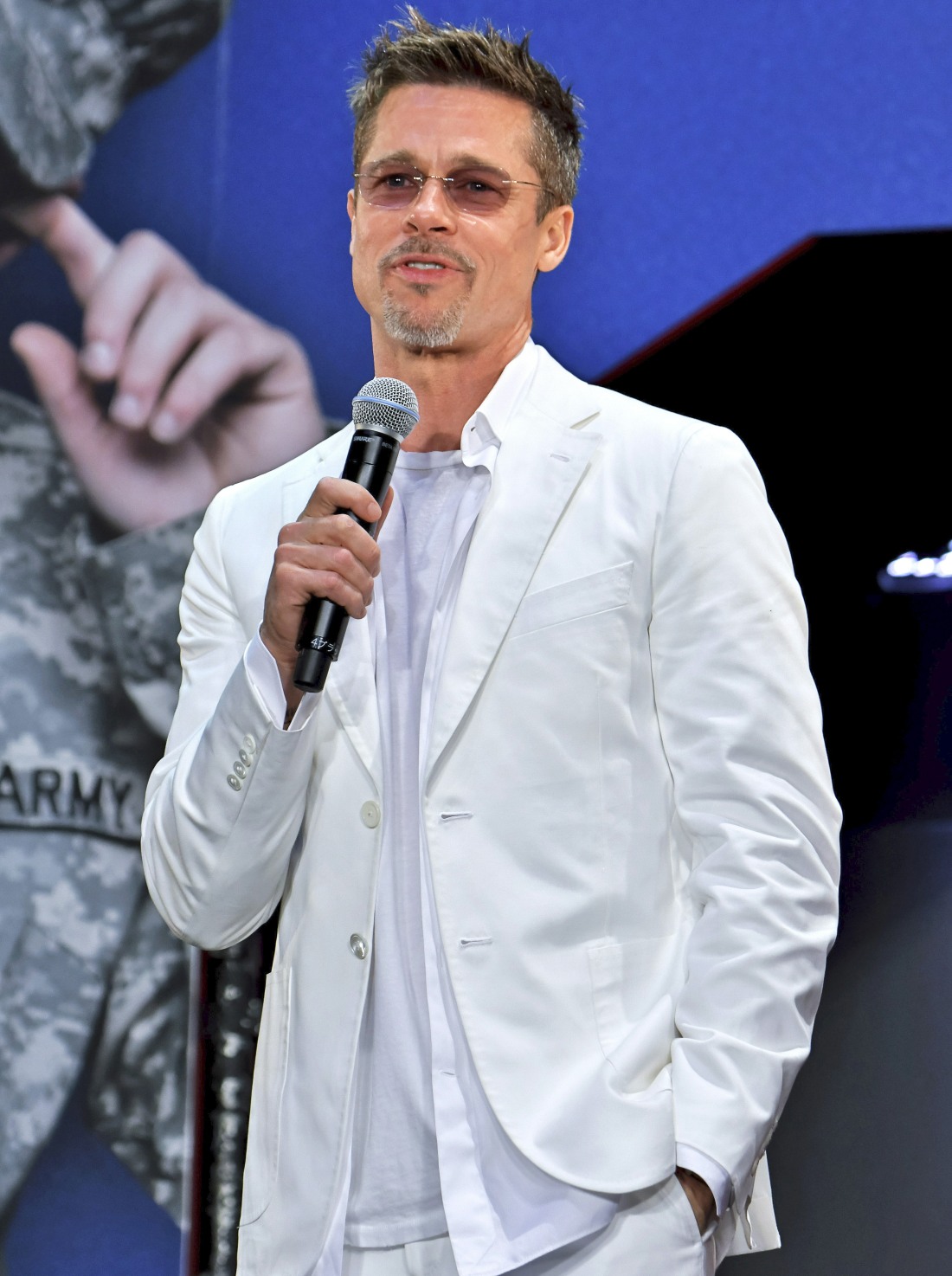 Brad Pitt has a lot of tattoos. He had tattoos before he even started up with Angelina Jolie, but since Brad tends to "copy" whoever his girlfriends/wives, he really ramped up his tattoo collection during the Jolie Years. I've been wondering this whole time if Angelina was going to end up lasering off her Brad-centric tattoos, and I didn't give much thought to the Jolie-specific tattoos Brad probably has. According to Star Magazine, Brad's apparently committed to getting several of those tattoos removed, or having them covered in some way.
Brad Pitt's marriage to Angelina Jolie left a mark on his career, his heart and his skin! "He's making appointments to remove the tattoos he got for Angie," discloses an insider. "He's ready for a fresh start and wants that reflected on his skin."

Among his ick-inducing ink? Angelina's birthday on his groin, squiggles on his back the actress doodled after a night of passion and, most recently, matching tats done by a Thai monk meant to bind them spiritually. But Brad doesn't any ties to his ex, dermatological or otherwise.

"It's going to take at least a year to get rid of them, and they'll leave scars," adds the source. "He may just cover them up, but he has so many about Angie, he'll end up needing a lot of huge pieces."
[From Star Magazine, print edition]
Is anyone else laughing at the idea of Brad having his groin "marked" with Angelina's birthday? I mean… why not just get "Property of Dame Jolie" tattooed right above his wang? It's the same idea. As for the squiggles on his back, sure, he should get those removed. The Thai tattoo is probably going to be a bitch to remove though. Maybe he should just keep everything and be forever marked by Angelina.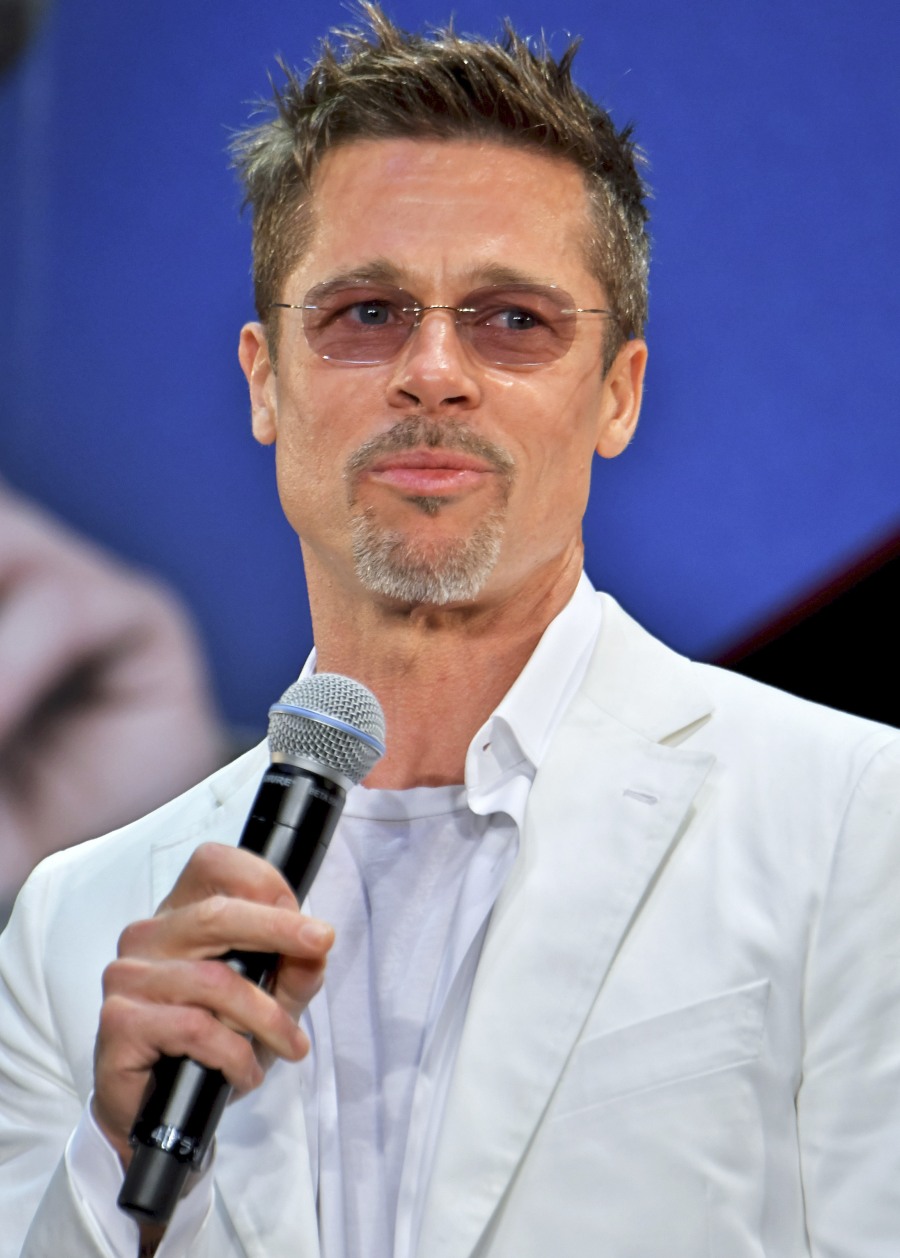 Photos courtesy of WENN.