As someone who is not, nor has ever been a mom, I have to admit I had to Google what a "push present" was. For anyone else who may have been in the dark, it's a gift that a partner gives to the mother of his or her child to mark the birth of said child. Huh, the more you now, right? Well, you'd expect a typical push present to be a nice piece of jewelry or a keepsake box or something like that, but when the parents I'm talking about are Pink and Carey Hart, you can expect the unexpected.
Carey and Pink welcomed son Jameson 5 months ago, joining the couple's daughter, 5-year-old Willow. The proud papa gave his 37-year-old wife a gift befitting her status as a true bad ass, a custom-built motorcycle. Pink shared pics of the bike, which is pretty damn cool, on Instagram. In one caption, Pink said the words that have endeared me to her more than you could ever know, "Some girls like diamonds, I like heavy metal and carbon fiber and chrome."
According to Carey, who posted some photos of the army green bike on Instagram, the bike is still a "work in progress" with more pics to come of the finished product.
Not only did Carey create some art (in the form of a custom chopper) for his wife, he also got a little skin art of his own to commemorate Jameson's arrival. The 41-year-old retired motocross racer (and former Surreal Life star, yes, I am probably the only one who remembers that) added to his already massive tattoo collection by inking his son's name on his shoulder, near where he has Willow's name etched on his skin.
As for Pink, she played proud mama last week, posting a photo of Jameson after her song with Kenny Chesney, "Setting the World on Fire", won the Billboard Music Award for Best Country Collaboration.
After Jameson's birth last December, Pink told Good Morning America "I love being a mama. I made a choice a long time ago that I was going to have a successful family and that is my absolute number one goal in life." As to whether the couple would be adding another kid to the brood, she said she'd be up for it, adding that Carey is "a good husband and a really good dad."
After going through 9 months of pregnancy and labor to deliver a baby, I'd say Pink deserves that bike. I don't really grasp the concept of this whole "push present" thing, but I do think that bike is pretty awesome. Congrats on the (somewhat) new arrival too, Pink and Carey!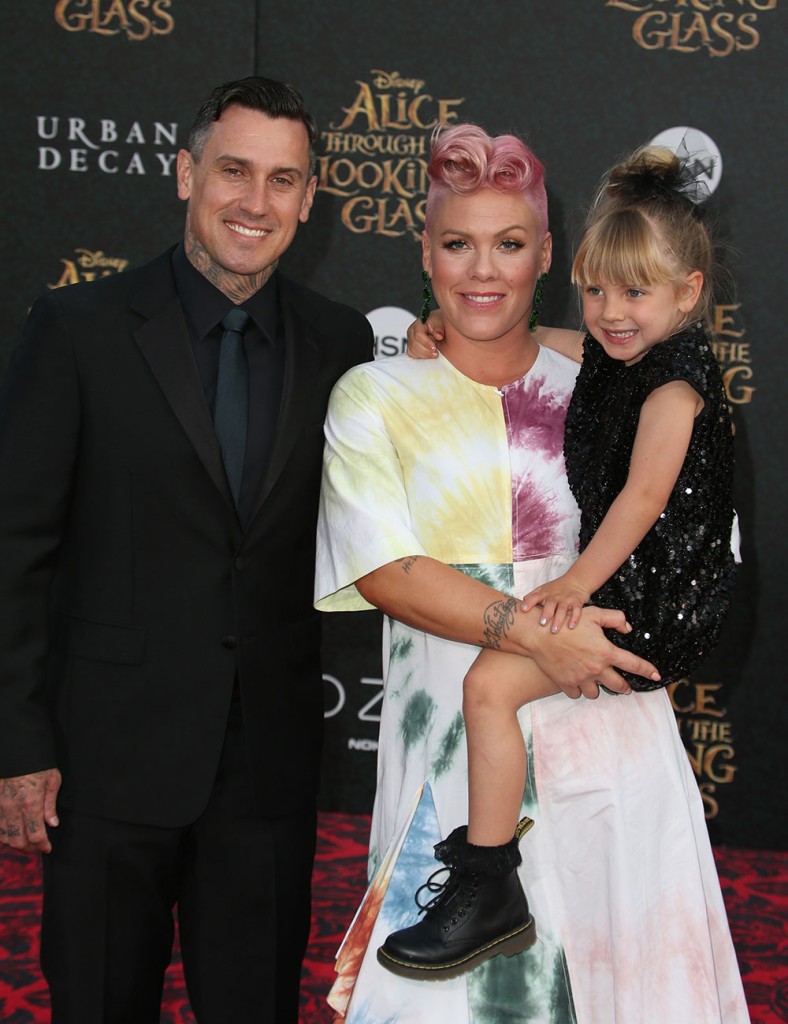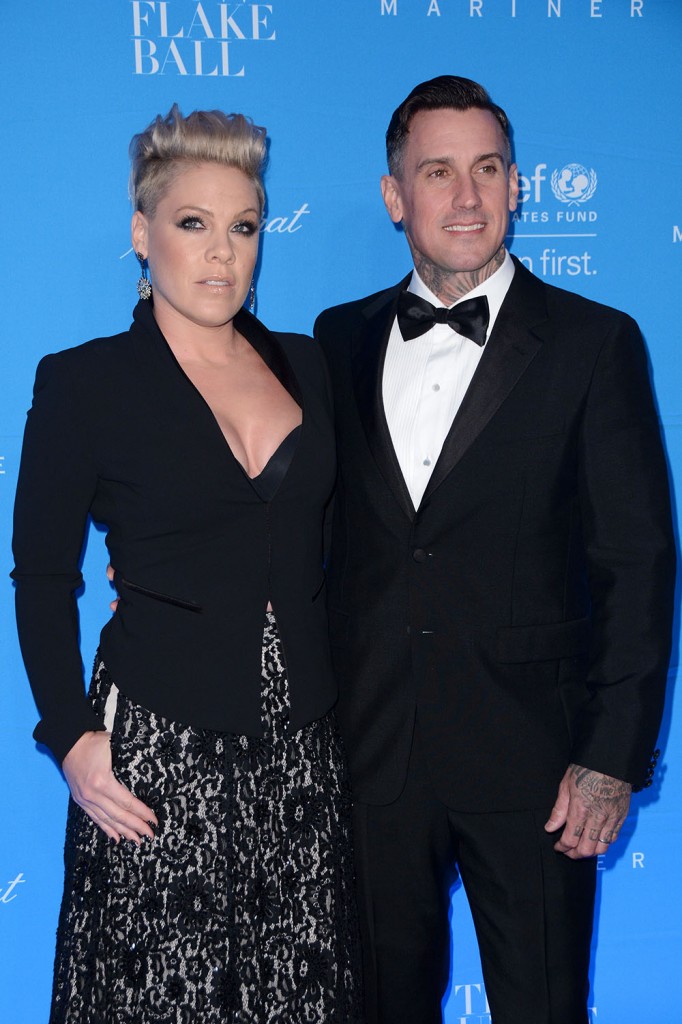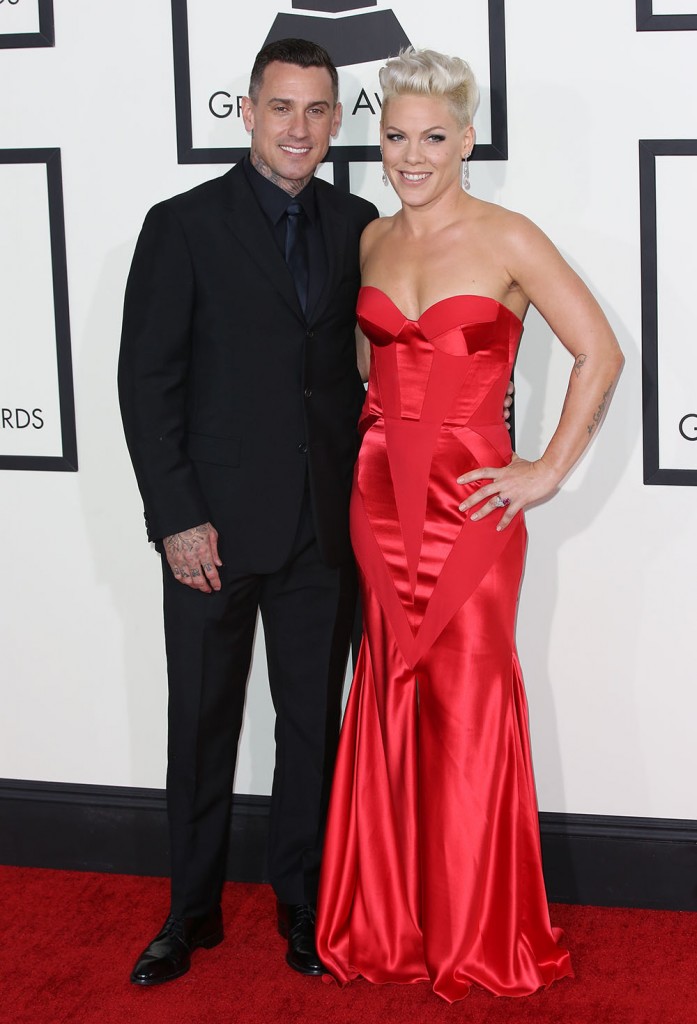 Photos: WENN.com, Getty Images