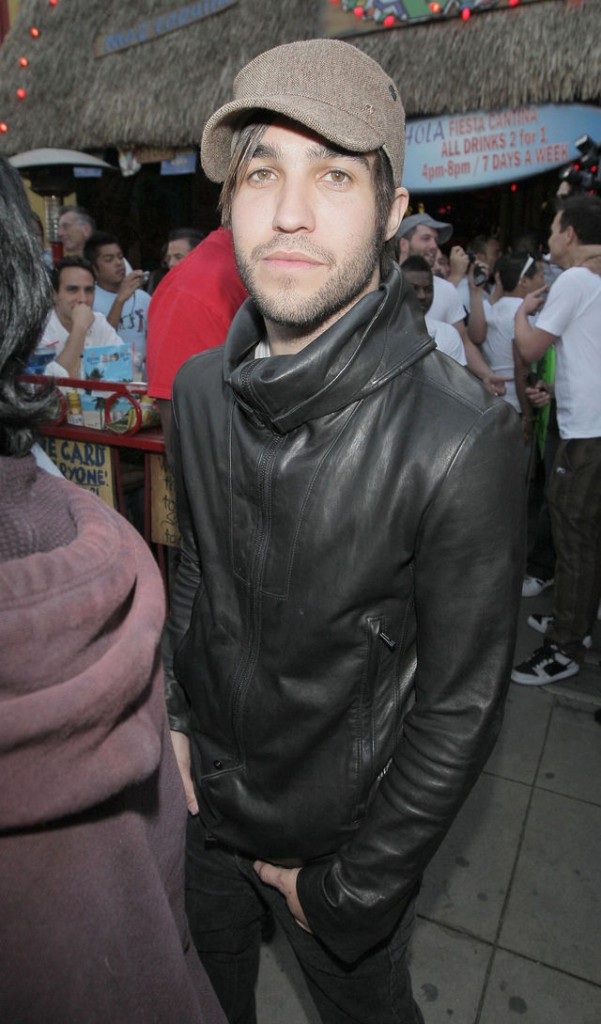 Just because Fall Out Boy bassist Pete Wentz is a dad now, that doesn't mean he's any more responsible. His New York City bar, Angels & Kings, has been shut down for serving alcohol to underage patrons. According to People's story on the incident, this is the bar's third citation this year.
Pete Wentz's New York City bar, Angels & Kings, has temporarily been shut down for allegedly serving alcohol to minors.

New York Police authorities closed the Manhattan East Village bar Friday amid reports that alcoholic drinks had been served to underage customers. The violations have been placed on the bar's front door stating the venue has been "closed by court order."

A spokesperson for Angels & Kings tells PEOPLE: "There was an outstanding legal issue which the owners are now working to correct."

This is the bar's third citation, but the previous two citations were thrown out of court earlier this year. According to New York Liquor Authority spokesman William Crowley, however, the previous violations could still result in penalties and punitive measures.

"This is breaking the law and taken very seriously," according to an NYPD officer. "If the problem consistently happens, there is a chance of permanent shutdown of the bar."

Wentz, 29, is a joint-owner of the rock-and-roll bar along with members of his management team, and members from the bands Gym Class Heroes and Cobra Starship.

The rocker's East Village bar celebrated its second anniversary in April.
Just because someone likes to spend a lot of time hanging out in a bar, doesn't mean he should be running one. I think "Don't serve minors" is pretty much rule number one in the bar/nightclub industry, isn't it? Although, I can imagine that there are tons of teen girls with fake I.D.'s clamoring to get into this particular bar with the hopes of meeting Wentz and the other celebs who own it. Maybe it's for the best that this bar is closed for now – Daddy Pete needs to be home with Bronx while mom Ashlee is "acting" in the new Melrose Place reload.
Pete Wentz is shown at a march against Prop 8 on 5/26/09 and performing with Fall Out Boy on the Today Show on 5/22/09. Credit: WENN.com