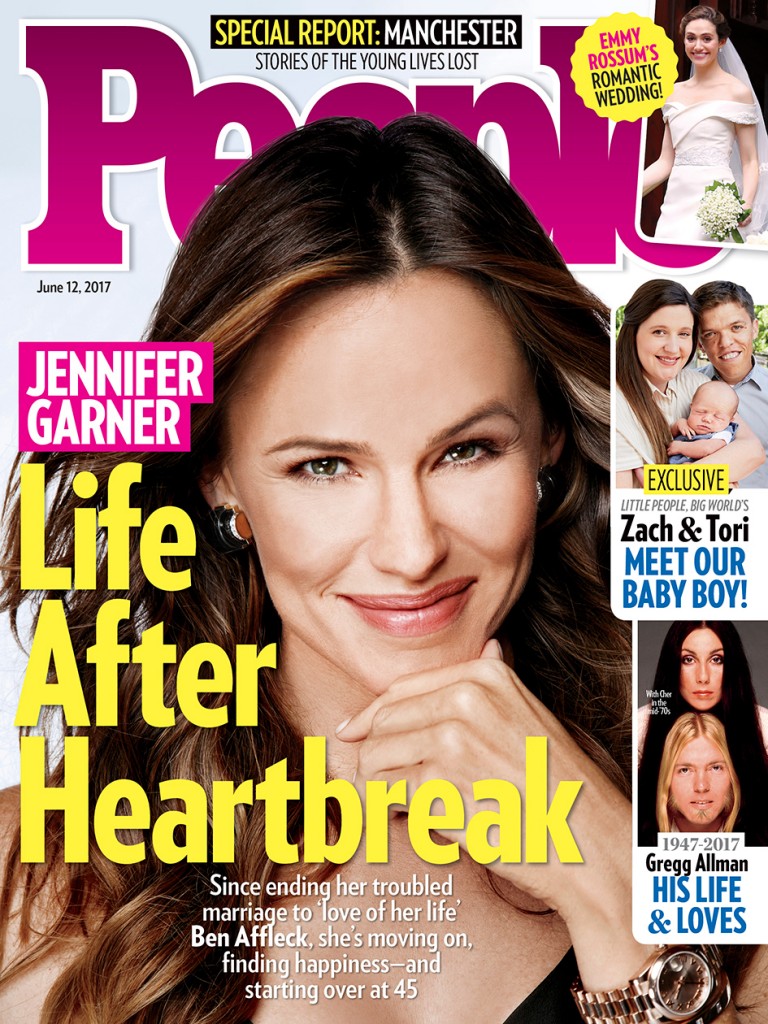 You know what would have been nice to see on the cover of People Magazine this week? A tribute to the Manchester victims and maybe an interview with Ariana Grande with details about her planned benefit concert. That's breaking news though and People must have been hoping for a lull this Memorial Day week. Hence this really stale-seeming story reinforcing the points we've heard ad nauseam about Jennifer Garner and Ben Affleck's split – it's hard on her, he was the love of her life and she's not ready to date. The Vanity Fair interview she did last year was interesting and we learned some things, this just reads like a rehash of all their PR planted stories, with the angle of focusing solely on Jen and if she's ready to move on yet. Spoiler – nope.
Jennifer Garner is settling into her new life as a single mom.

The actress, who filed for divorce from Ben Affleck on April 13, is "doing okay," an insider tells PEOPLE in this week's cover story. "This has really been the most difficult decision for her. But it's time to focus on the future."

Garner, 45, and Affleck, 44, who each asked for joint custody of their three kids, Violet, 11, Seraphina, 8, and Samuel, 5, continue to effectively co-parent together, according to sources.

While Affleck lived in the guest house on the couple's L.A. property since he and Garner announced their split in June 2015 after 10 years of marriage, the actor has now moved to a nearby home to remain close to his family.

"They want to be sure the kids are comfortable," says a source close to both. "It's all in step with what they've always said was the most important thing: their children."

Between her family and career — Garner has three upcoming films, Wakefield; The Tribes of Palos Verdes, which she stars in and executive-produced; and Simon vs. the Homo Sapiens Agenda — the actress hasn't begun to think about dating again just yet.

"She will eventually, but it will be a while before she does," says the insider. "She's certainly not jumping up and down and screaming, 'I'm single!' and planning dates. She still says Ben was the love of her life."
I was ready to take Jen to task for letting this play out for so long and for continuing this narrative that she's the sweet devoted wronged mom, but what if she had nothing to do with this? I would find that hard to believe unless I heard it from Jen herself. She posted the following on her verified account on Facebook. This is unprecedented for Garner. She doesn't do social media and I was assuming that her people and/or Ben's people were behind the countless sourced quotes about them in the celebrity press. Apparently not this time at least. Here's what she wrote:
That was really well put and I believe her. She handled that well and I like that she's trying to keep it in perspective. So this begs the question: is she changing tactics now and trying to dampen down all the stories about her family and when did the narrative get away from her? At what point did the press just take the story and run with it? Many of us assumed that Ben and Jen were blanketing the press with these stories, and they may well have done that and continue to do that as needed, but this plants the seed of doubt now. In a way it's genius because it makes them seem like victims of the gossip press when they've been using it to their advantage for so long. It seems similar to their relationship with the paparazzi.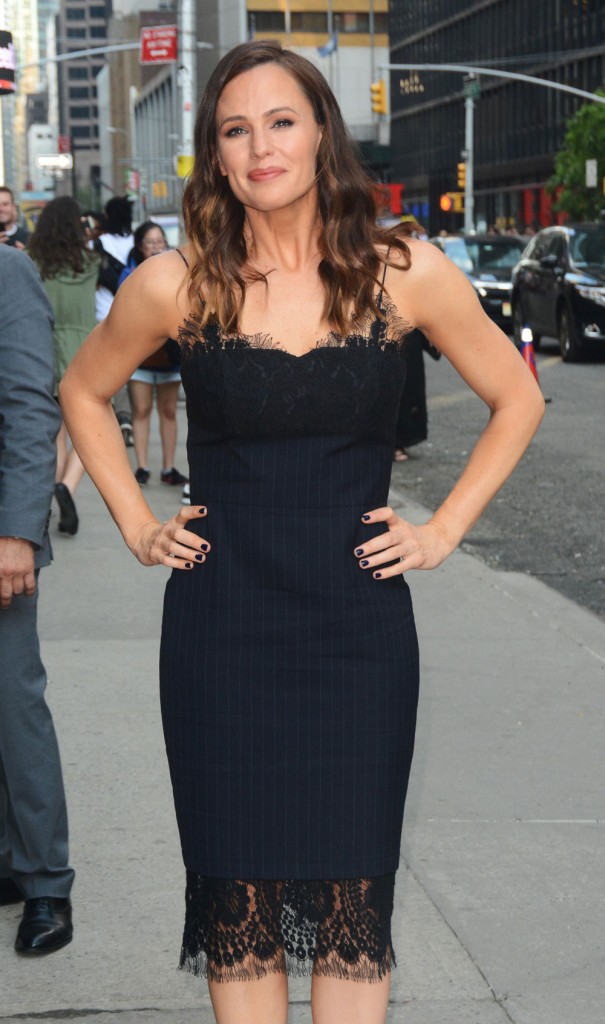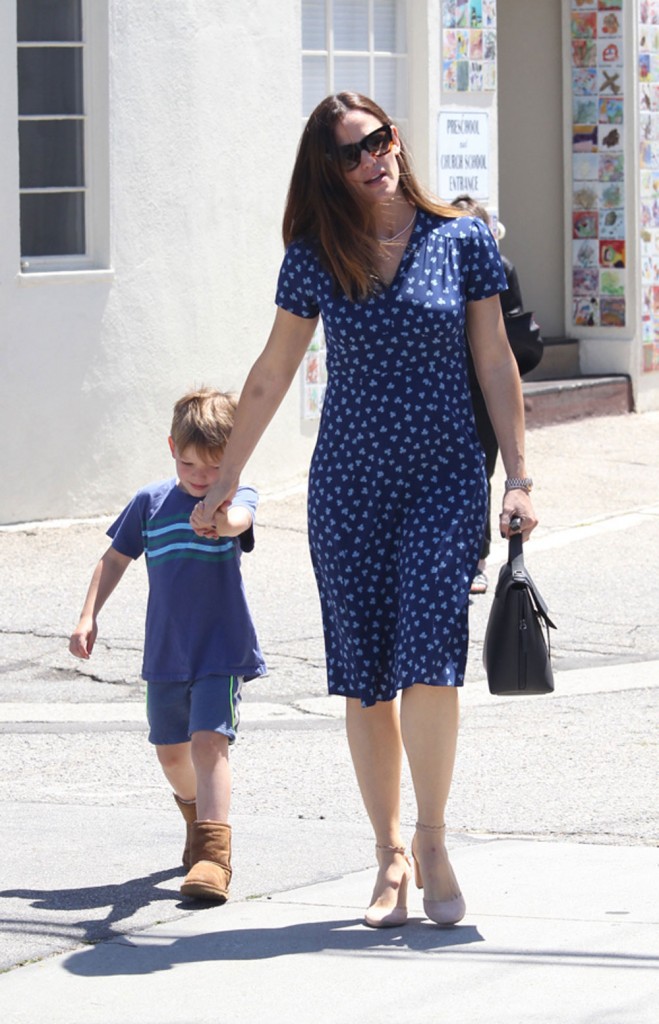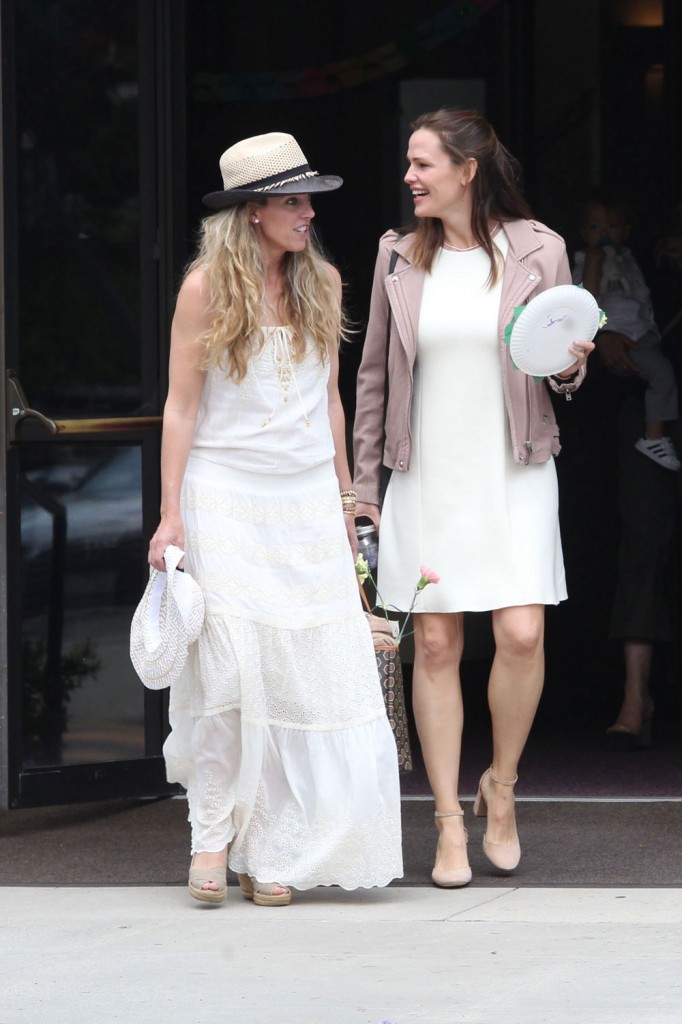 photos credit: WENN.com