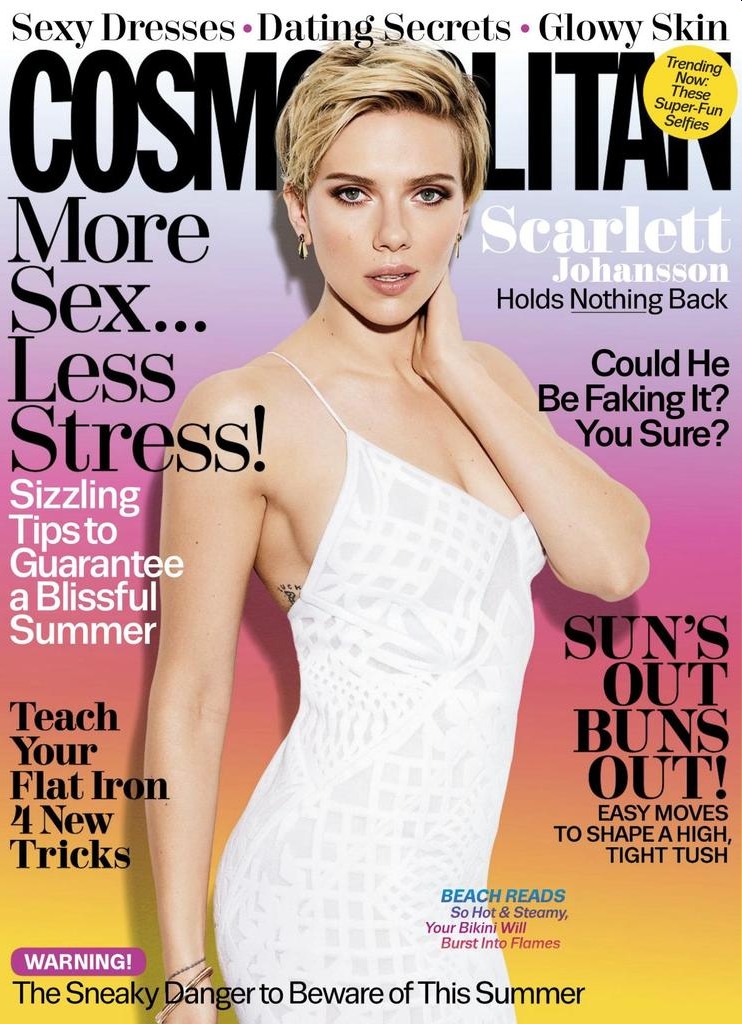 Scarlett Johansson covers the July issue of Cosmopolitan to promote her R-rated comedy Rough Night. Scarlett is really hoping that a raunchy, girl-centric comedy will help people forget about Ghost in the Shell and how badly it bombed, and how Scarlett lied her face off about the whitewashing in the film. My guess is that Scarlett just wants to move on completely and change the subject. Which is why she talked a lot about reproductive rights and abortion in this Cosmo interview.
On sharing her political beliefs: "Whenever you speak publicly, it's always a risk, right? Maybe you'll lose some followers. But if you have something to say, it can be really impactful. I hope my daughter finds her voice and feels like she can engage anyone in any number of topics. I grew up in an environment that encouraged activism, so I never thought about the effect that it would have on my career at any stage. But I know it's a luxury, and not everybody has that luxury."

On advocating for Planned Parenthood: "I hope it normalizes the conversation. There's no reason we shouldn't be talking about our reproductive rights. They're something we have to fight for and continue to protect. There's nothing icky about talking about that stuff. Of course, it's private and it's your body, but we should take the stigma away."

On Ivanka Trump's 'quiet' activism: "I'm not asking her to come out and talk about something she doesn't believe in…I know it's complicated. It's her father. Can you imagine? Maybe she's afraid she'll be abandoned. It's hard to put yourself in somebody's position like that. But how do you move the needle in one direction or the other? Hopefully, she'll make a courageous choice and stand up for what she believes in — whatever that might happen to be."

On the taboo of women and sex: "When women talk about enjoying sex, it's almost forbidden. Just having a healthy sexual attitude, you are labeled as loose, wild, a slut. You have no morals, and you're seen as some kind of sexual deviant or someone who can't be in a monogamous relationship. The minute you talk about enjoying yourself, being curious, that is still taboo."
For a few days, Cosmo hadn't released any quotes online, but suspiciously, several conservative sites have gotten their hands on a few of the quotes about Planned Parenthood. The sites were making a big deal, it seems, about Scarlett not apologizing for being pro-choice. Good for her. As for what she says… I don't have a problem with anything she's saying, but then again, I've always been pro-choice. She's right that we do need to remove the stigma of advocating for reproductive rights and talking about our bodies and our reproductive needs, and many celebrity women (Julianne Moore, Elizabeth Banks, off the top of my head) do and say a lot to support reproductive rights. I'm sure some people – anti-choice activists – will try to make Scarlett "the face" of Planned Parenthood, or try to boycott her films or whatever. I appreciate that Scarlett is all ¯\_(ツ)_/¯ about it.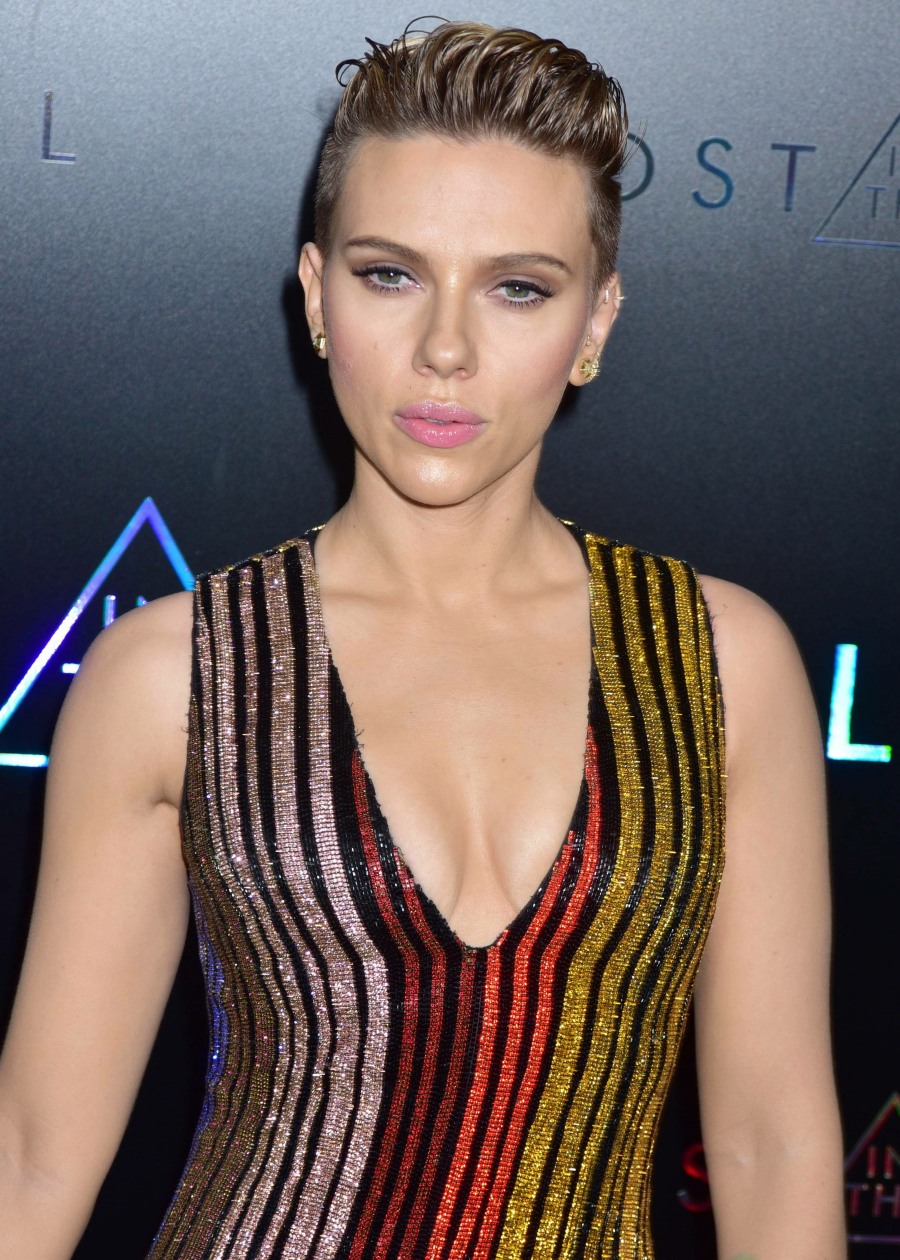 Photos courtesy of WENN, cover courtesy of Cosmo.