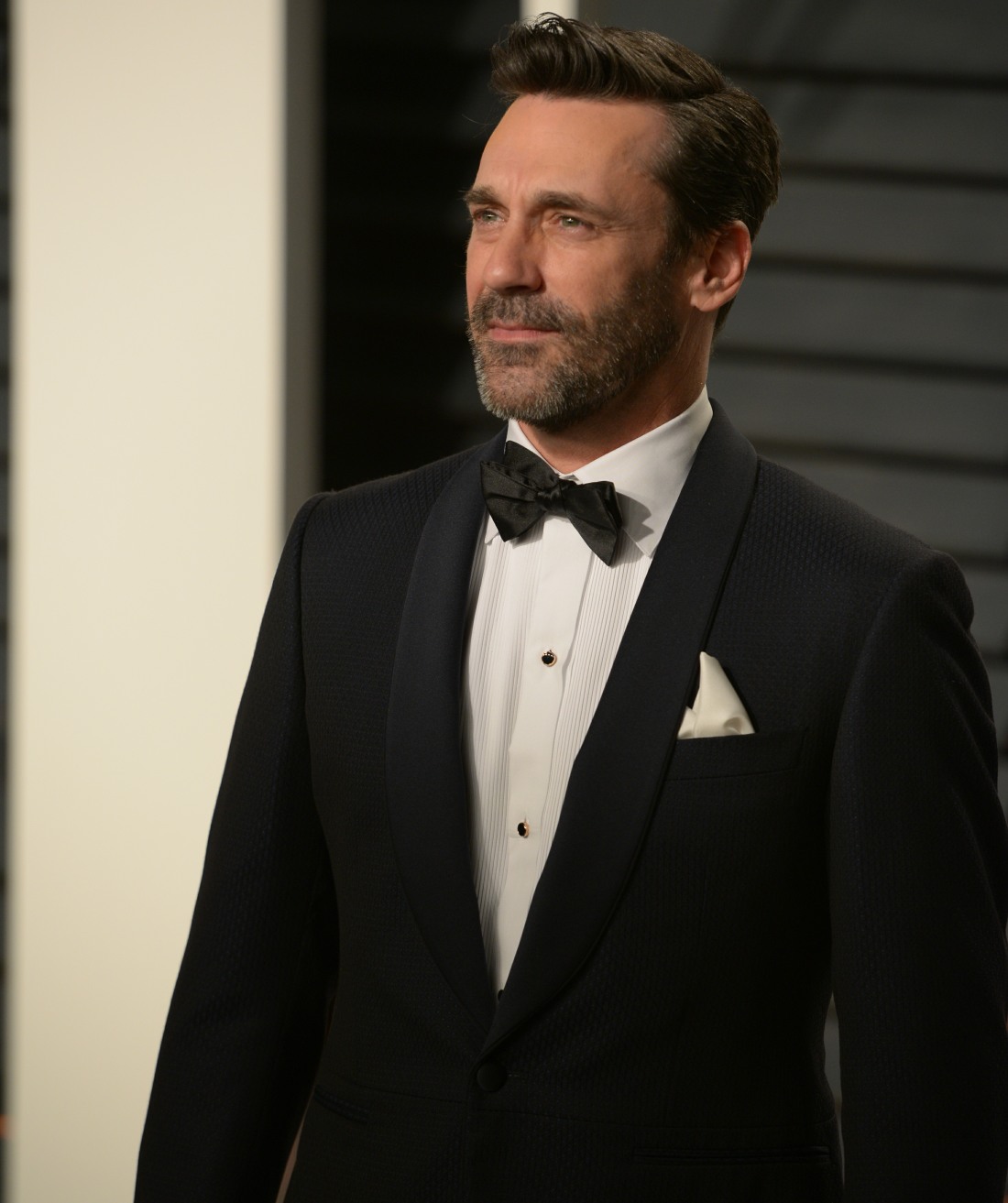 Jon Hamm has a lengthy new interview in the latest issue of InStyle. He's promoting his role in Baby Driver, although this does not read as a straight-forward movie promotion interview. It reads more like "let's check in with Jon Hamm for a random chat" kind of thing. The mean/bitchy part of my brain says "Jon Hamm thought he would be getting tons of scripts post-Mad Men and that hasn't happened, so he's reminding people that he exists." That might even be true. But as I said, he is actually promoting Baby Driver. You can read the InStyle profile here. Some highlights:
He often cries when viewing art: "I'm just blown away by the beauty of it all. Especially when I see anybody performing at the peak of their ability. I see it, and I f—ing weep."

He never wanted to be a huge star, which is why he took Mad Men: "We all want to be involved in something that takes hold of the culture and makes people sit up and say, 'Hey, that's interesting.' Actually, that's all I ever wanted. I never wanted to be a Tom Cruise type of megastar."

His 2015 split from Jennifer Westfeldt. "It's fine," he says before adding quietly, "It's hard. It's hard to be single after being together for a long time. It's really hard. It sucks."

He believes in therapy: "Medical attention is medical attention whether it's for your elbow or for your teeth or for your brain. And it's important. We live in a world where to admit anything negative about yourself is seen as a weakness, when it's actually a strength. It's not a weak move to say, 'I need help.' In the long run it's way better, because you have to fix it."

Whether he pays attention to women's fashion. "I do, man. I'm a heterosexual male, and I love a lady with style." Aside from a few "ridiculous" fashion trends that leave him bewildered, Hamm likes it when a woman is confident enough to express her individuality through her clothes. "I think anything that serves to accentuate whatever your thing is and makes you feel good shows in the way you carry yourself."

He's still anti-social media: "The point of life is not to put dog ears on yourself and post it online for everyone to see. It's fun, it's adorable, but it's the visual equivalent of masturbating—there's no point other than immediate gratification." (He does have a stealth Instagram account where he follows photographers and artists and a few travel sites, but he's never posted anything.)

Losing his parents at a young age: "I'm certainly damaged—there's no denying it. I was talking to my therapist yesterday, and she was newly flabbergasted at something I told her. I think she'd just forgotten it. I was like, 'We've already gone through this!' But if you look at the history of my life, it's not great. When your mom dies when you're 9, and your dad dies when you're 20, and then you live on couches in other people's basements … I mean, there's certainly a version of that person who does not come out of it as successfully as I have."

The current state of the world: There's the current surge in anti-intellectualism combined with a growing suspicion of excellence and achievement. ("Curiosity is under siege. It's a bummer.") There's the new U.S. president and the chaos in Washington. ("A disaster—a real disaster.")

How he defines himself: "I may be a narcissist in the way that most actors are, but I think it's not to the detriment of those in my life. I try to be a good friend, a good partner, and all that stuff. I'm not perfect, and it hurts when you hurt other people. But the hope is to find the right balance so you can care about your own stuff enough to live your life and do your job well while also not being a monster."
Eh. "I'm not perfect, and it hurts when you hurt other people." Remember the story that came out in 2015, about Hamm being the ringleader of a frat hazing gone wrong? That story was what I thought of, and it can't be dismissed with a "I'm not perfect." No one is perfect – we are all imperfect and we all behave badly sometimes. But very few people have that kind of past where they've been accused of that kind of violence through hazing. It's amazing to me that Hamm has never really had to speak about those stories directly, because these kinds of soft-focus interviews never ask him. My point? It wouldn't actually surprise me at this point to learn that he's been an undercover a–hole this whole time.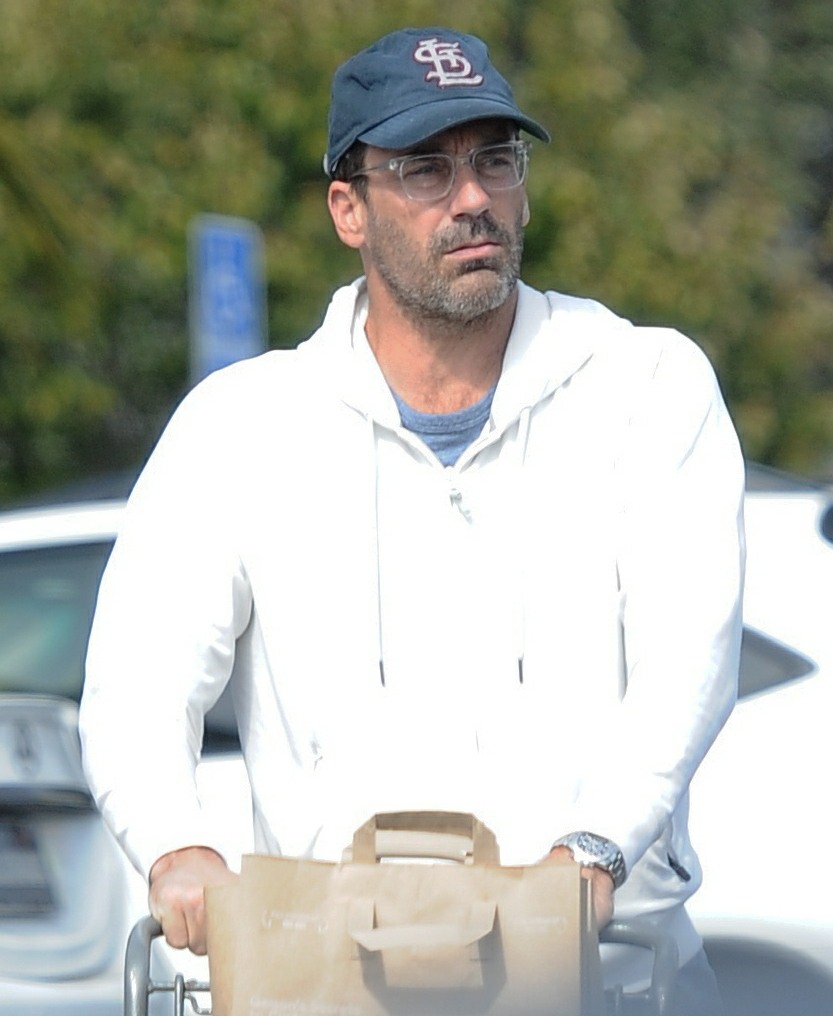 Photos courtesy of WENN.