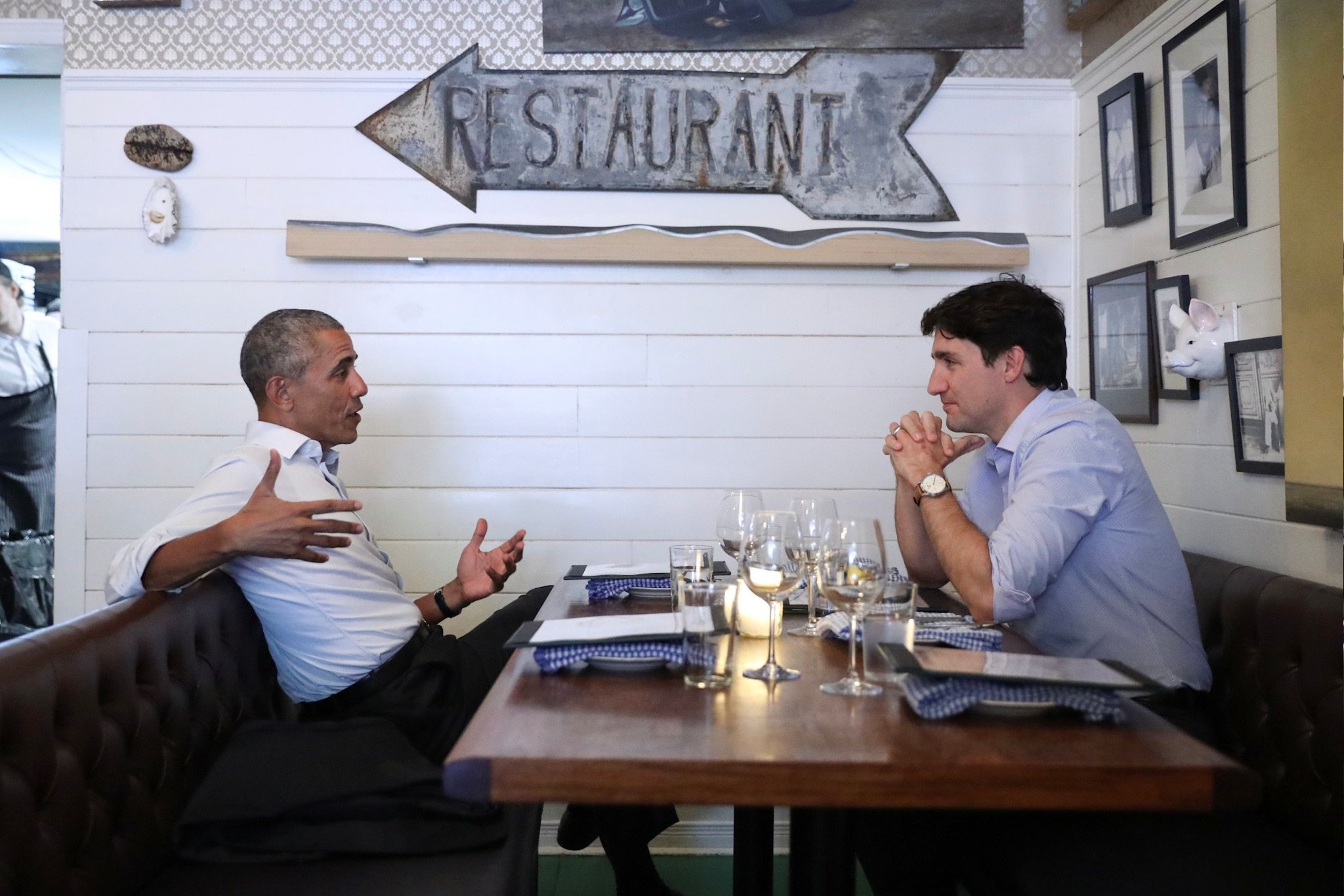 Justin Trudeau became prime minister of Canada during Barack Obama's last 18 months in office. They had a magical time together. Trudeau came to Washington riding a tide of press calling him Canada's answer to Obama: someone young, fresh, idealistic and photogenic. Trudeau has been playing the Trump family brilliantly, as Precious Ivanka stalks him and tries to ensnare him, but of course Trudeau misses the Obamas. Which is why he was so happy to see Barack Obama last night.
Obama was in Montreal for a speech for the Montreal Chamber of Commerce, and Barry and Justin took their Canadian-American bromance to the Liverpool House restaurant. LOOK AT ALL THE WINE GLASSES. Look at the body language too. I love them together. Trudeau respects and admires Obama so much. No world leader will ever look at Emperor Bigly that way. Apparently, during Obama's speech, he never said the name "Trump," but it was still a barn-burner, and he was received like a "rock star." You can read more about Obama's speech here.
In a nice moment, Obama was greeted by cheers inside and outside of the Liverpool House. Canadians are still wild about Barry!! God, I miss him so much.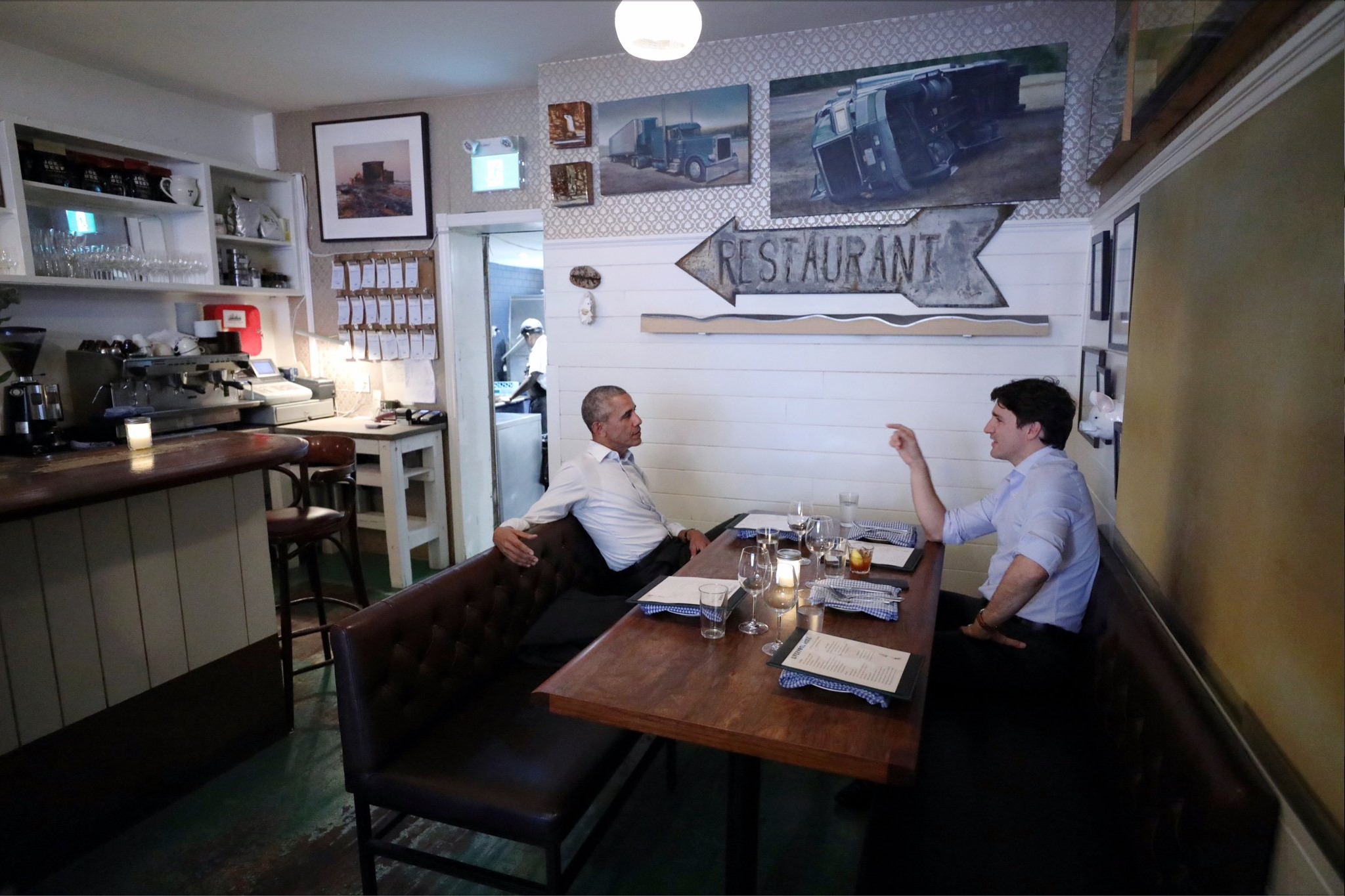 Photos courtesy of Twitter, WENN, Getty.