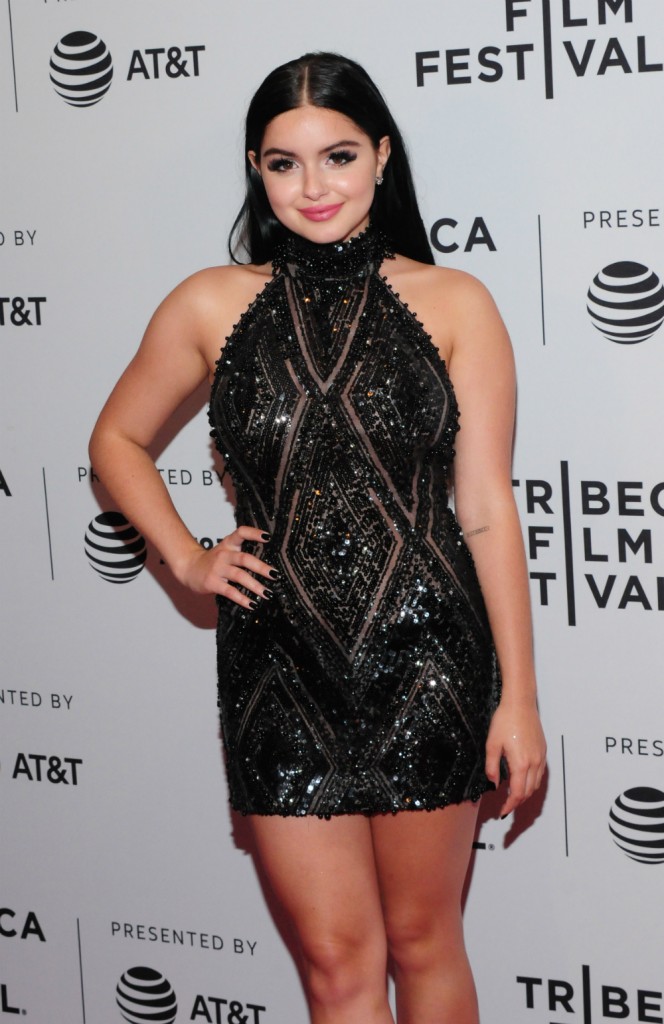 CB has said, and I agree, that Ariel Winter is kind of a mixed bag. I support what she says about being able to present her body however she wants, but at the same time, she also uses that stance for attention. And, although possibly annoying, I don't have a problem with her attention seeking. However, I am not her mother and Ariel's actual mother, Chrystal Workman, does have an issue with it, supposedly. Ariel does not have a relationship with Chrystal. She was removed from her mother's home at the age of 14 due to allegations of abuse committed by Chrystal. Ariel was put in the care of her sister Shanelle Gray and eventually was emancipated when she was 17. During that time, she remained on her highly successful sitcom, Modern Family, graduated from high school and was accepted to UCLA. Ariel has also reconnected with her father, Glenn Workman, who is divorced from Chrystal. Although nothing has changed between Arial and Chrystal, Chrystal felt compelled to weigh in on Ariel's photos and sexy outfits.
As Ariel Winter continues to defy body shamers, her estranged mother, Chrystal Workman, tells In Touch exclusively that she thinks her daughter doesn't need to expose herself because she is a legitimate actress.

Ariel had accused her mother of abusing her physically and emotionally and attempting to "sexualize" her at a young age.

"I would not do that," Chrystal, who's still estranged from Ariel, reveals.

Chrystal, like many of her daughter's critics, also questions Ariel's desire to show a lot of skin. 

"She needs to grow up. I would tell her to dress properly, be the beautiful person she is. I feel sad that she feels the need to expose herself when it's not necessary," she explains. "Ariel is smart, beautiful and talented. She is a legitimate actress. She does not need to do this. She is beautiful with her clothes on."
So, yeah – this is rife with issues. One of the reasons Ariel was removed from Chrystal's home was the suspicion that Chrystal was sexualizing her at a young age so talk to the hand, Chrystal, about your opinions on Ariel's sexy image. Plus, as Ariel purports, her being "smart, beautiful and talented" and "a legitimate actress" has nothing to do with what she wears. I have said it time and again, I don't care how revealing Ariel's outfits are, I simply think she has terrible fashion sense. Chrystal needs to have a seat. She lost her right to dish out motherly advice when her daughter was removed from her home. It's rich for Chrystal of all people to suggest Ariel needs to grow up considering she's the one who stole her childhood from her in the first place. The only motherly counsel Ariel needs is from Shanelle, who kept her safe after likely suffering the same abuse as Ariel.
Ariel, however, might want to check herself when it comes to little tirades like this:
Which had the caption (edited for language):
Y'all I NEVER post pap pics but I just got sent this and I'm posting it because Levi's SOOO pissed and his face is SOOOO good 😂😂😂😂 it's f–king Ralphs! What headline are you getting with this????? Over and over! "Ariel in SLUTTY SHORTS & live in lover Levi" like ok can we just live and not be followed? Take pics on red carpets where we sign up for that not when we're just trying to grocery shop for f–ks sake
Most of the pictures Ariel posts to her social media are for attention. She goes on pap strolls, like when she introduced Levi as her new boyfriend back in November (and honestly, his photo-face game is still the same). You cannot convince me that this photo – at Coachella – was anything other than attention seeking. I don't want to come down too hard on Ariel because she has enough to deal with when it comes to her mother. It's her business if she wants to make out with her boyfriend in public. What I would rather she didn't do is turn around and yell at the paparazzi for over exposure because she doesn't like the shot. She has a good argument about body shaming, she shouldn't detract from it with these outbursts.
And I really wish she would end her deferment and enroll at UCLA. Okay, so maybe I think she should seek motherly counsel from Shanelle and me.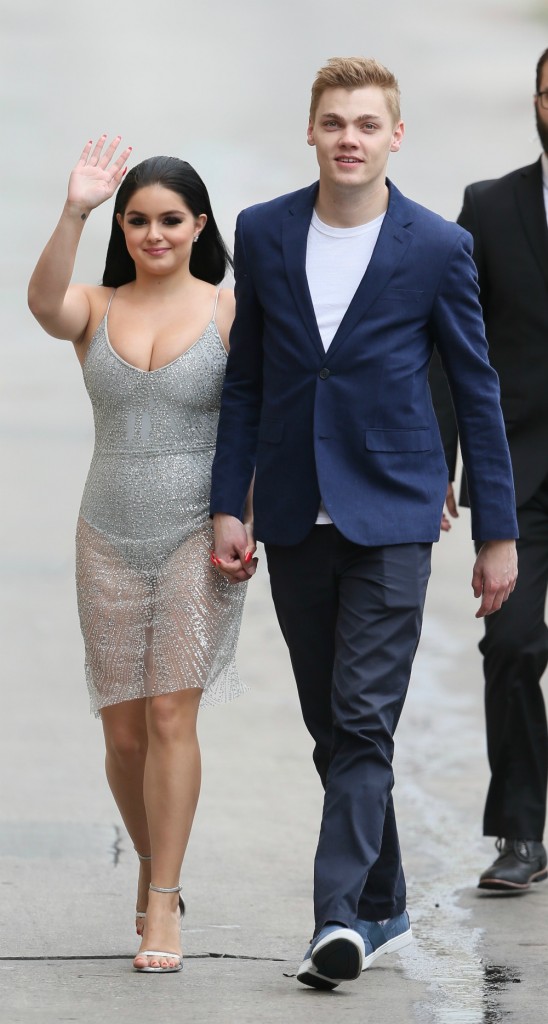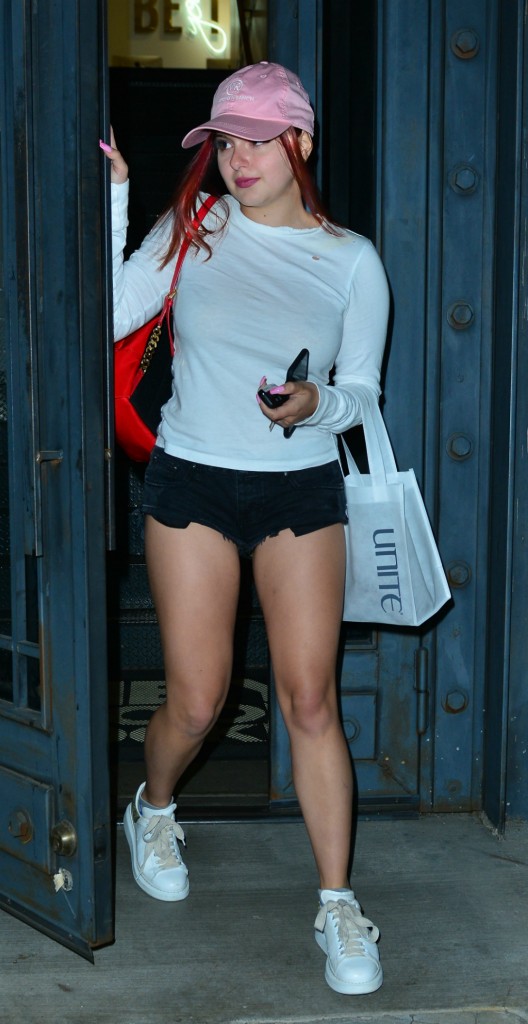 Photo credit: Instagram, Getty Images and WENN Photos