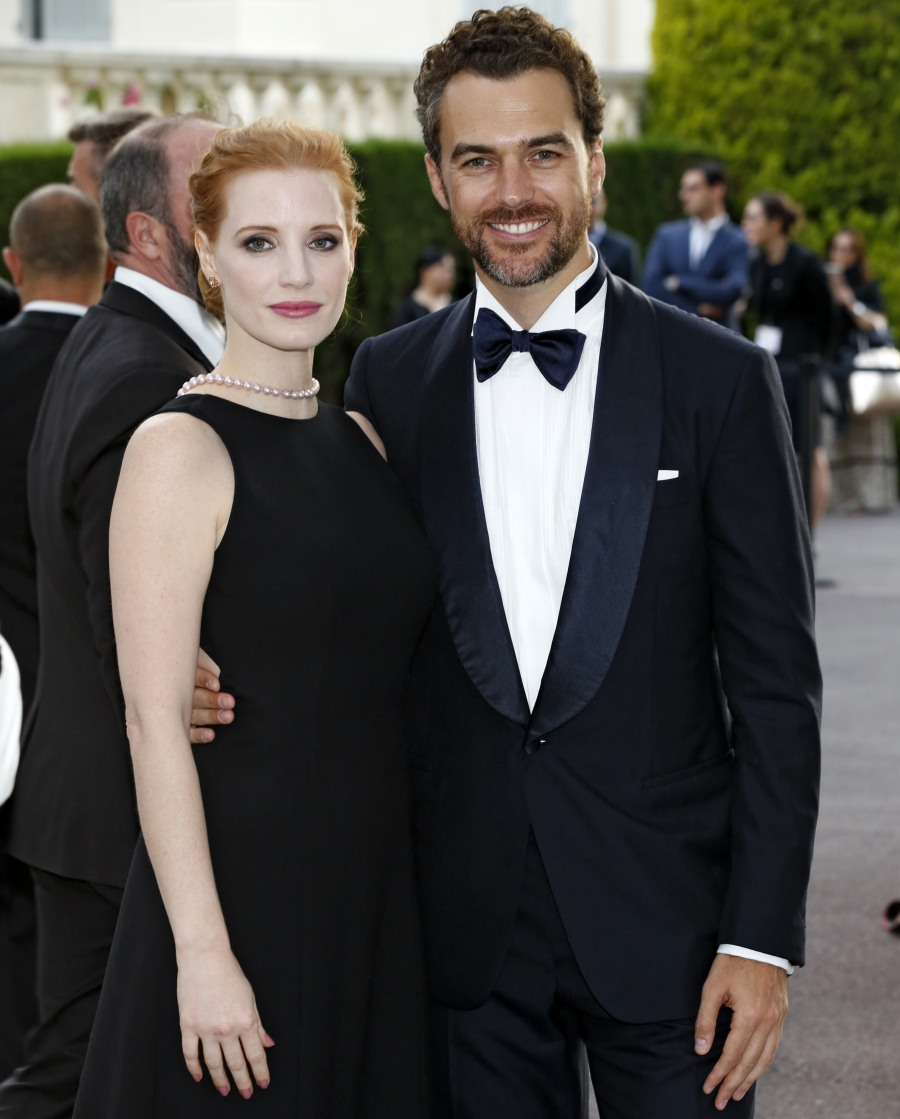 As if we needed more proof that Jessica Chastain is awesome! On Saturday, Jessica married her longtime boyfriend, Gian Luca Passi de Preposulo, in Italy. Gian and Jessica have been together for something like four or five years, but she rarely talks about him in the press. She never even announced her engagement, or talked about her wedding plans. She just did a stint on the Cannes Film Festival jury, then flew to Italy to help arrange the wedding, all low-key and un-famewhore-y. Gian is A) six years younger than Jessica, B) hot, C) Italian, D) rich, E) well-connected in the fashion world and F) HOT. The Daily Mail got an exclusive look at Chastain's wedding gown:
PICTURE EXCLUSIVE: Jessica Chastain looks stunning as she weds longtime partner in Italy https://t.co/AJ61EjNvr6 pic.twitter.com/86wyjWbPIj

— Daily Mail Celebrity (@DailyMailCeleb) June 11, 2017
I don't really care for it, but maybe it was a lot prettier in person. Here's more about the wedding, from People Mag:
Jessica Chastain has tied the knot! The actress, 40, married her Italian boyfriend Gian Luca Passi de Preposulo, 34, in his home country after five years of dating. The wedding took place in the northern Italian city of Treviso at the Passi de Preposulo family estate Villa Tiepolo Passi, which is less than an hour north of Venice. According to multiple local reports, Chastain and Passi de Preposulo were set to wed on Saturday.

Guests began arriving in Venice for the wedding on Wednesday, the day Chastain and Passi de Preposulo were seen taking in the sights of the city with family members from both sides. The couple were also spotted leaving a pre-wedding party on Friday where they were joined by Anne Hathaway and her husband Adam Shulman, among other guests. Chastain's good friend and Zero Dark Thirty costar Edgar Ramirez also attended the festivities as well as he posted a series of videos from Venice on his Instagram Story Friday night.

The gorgeous Italian Villa where the wedding took place, just north of Venice, has been in the Passi de Preposulo family since the 1800s but dates back to the 17th century. The family has lived in the palace-like estate for generations and it even produces its own bubbly — Prosecco di Villa Tiepolo Passi. The property features beautifully manicured Italian-style gardens decorated with stunning fountains and statues.

Though Chastain has remained largely mum about her Italian love, the actress has briefly mentioned a few times how happy she is with him. Speaking to Extra's Mario Lopez at the Oscars less than a year after they started dating in 2013, Chastain said she was "very, very happy" with Passi de Preposulo. "It's a wonderful thing when a career does so well and your personal life goes so well."

Passi de Preposulo was born in Montebelluna, Italy, and his noble family goes back over 1,000 years in Bergamo Alta. Passi works for Moncler and used to be the director of public relations for Armani, counting Roberta Armani and his mentor, according to a 2009 Vanity Fair profile.
Good for them. All of it. He gets to marry a cool, feminist badass and she gets to marry a hot, rich, Italian aristocrat. It feels like a throwback story from, like, the 1960s, when Grace Kelly married Prince Rainier. I mean, Gian isn't a prince, but that's also a good thing – he's obviously not going to make Jessica "give up" her career. They've been together forever, they know each other's schedules and it's all good. Congrats to Jessica and Gian!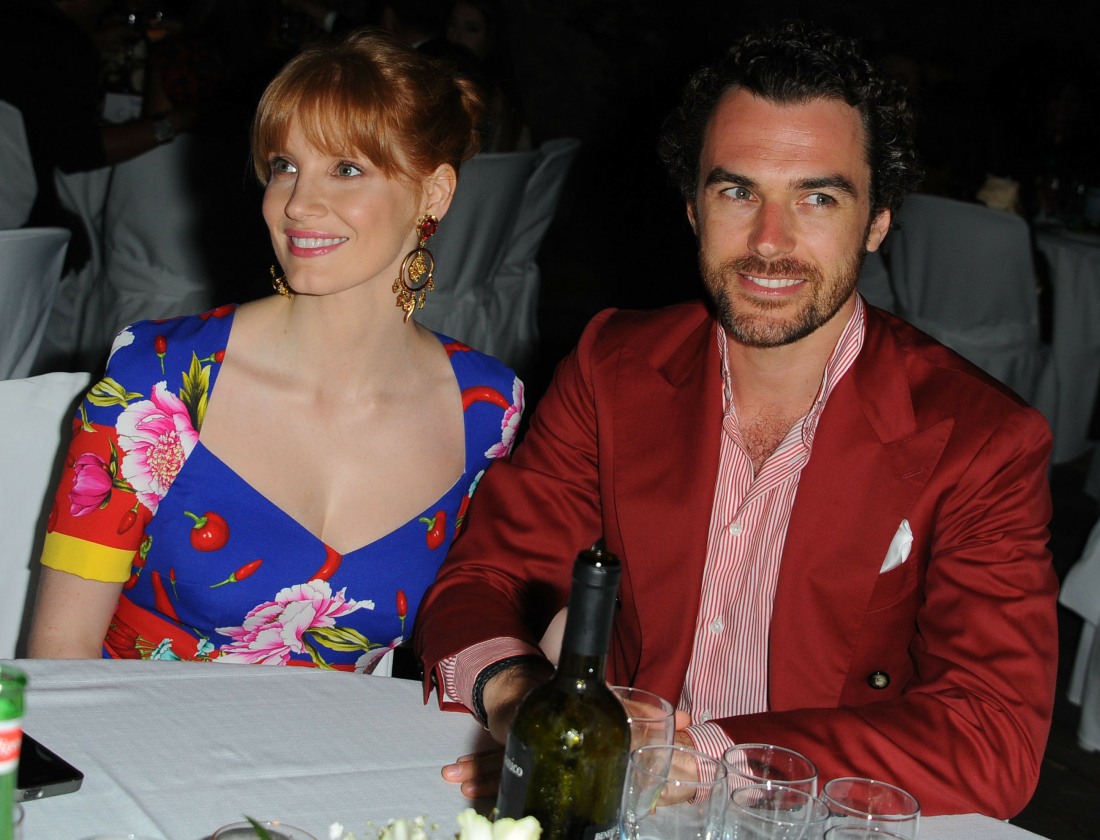 Photos courtesy of WENN.