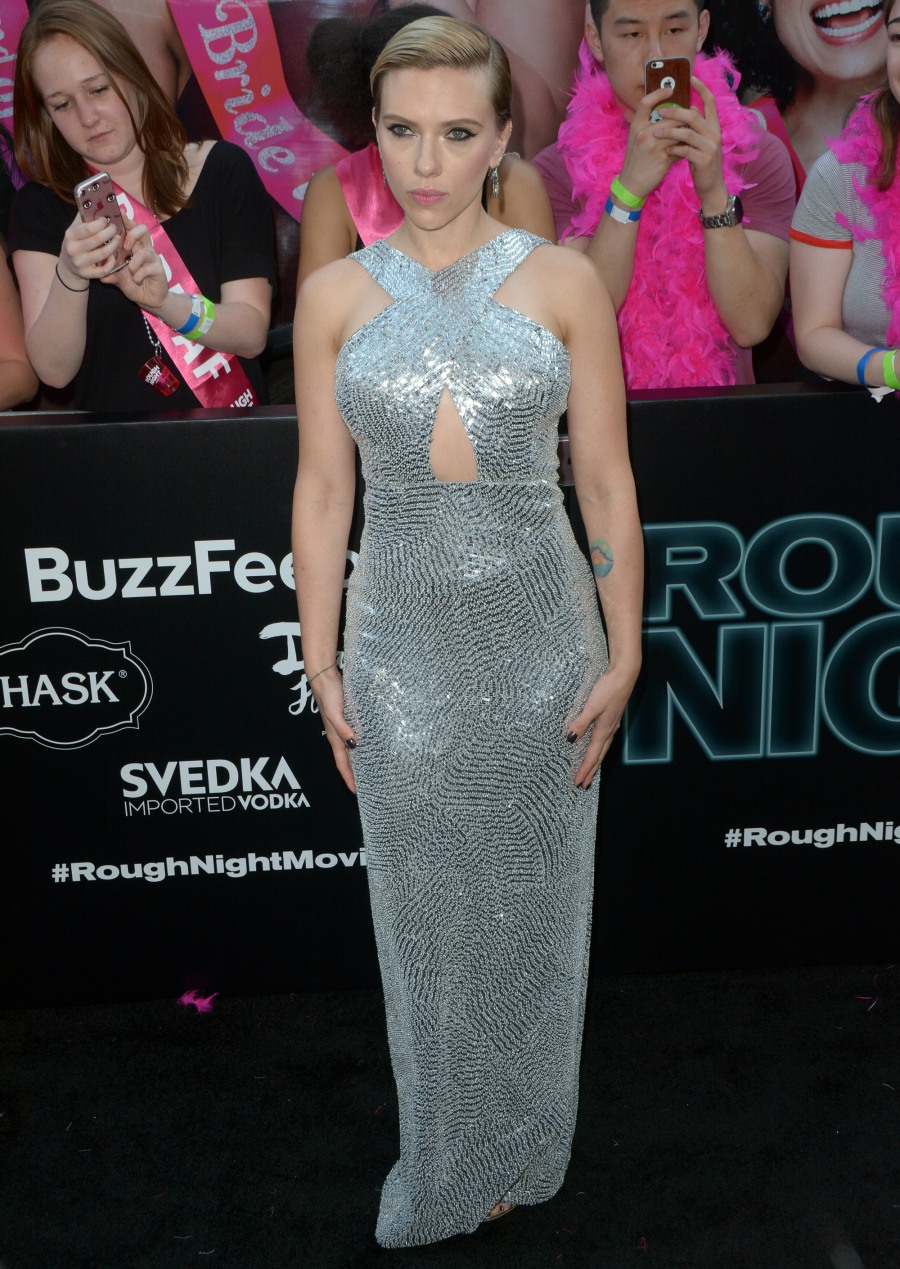 Last night was the big New York premiere of Rough Night, the raunchy girl comedy starring Scarlett Johansson, Zoe Kravitz, Ilana Glazer, Jillian Bell and Kate McKinnon. Let's start with Scarlett. ScarJo wore Michael Kors and… the dress itself is not awful. Like, on another woman, I would talk about how it's surprisingly good. But Scarlett doesn't even seem to believe in this dress. Her styling is awful, she looks really tired and I feel like she's probably regretting her hair now that everybody has the same cut. Apparently, ScarJo and Colin Jost (Josthansson?) were seen out on a date this past weekend, so maybe she's legit tired because she's been banging Jost non-stop. Who knows?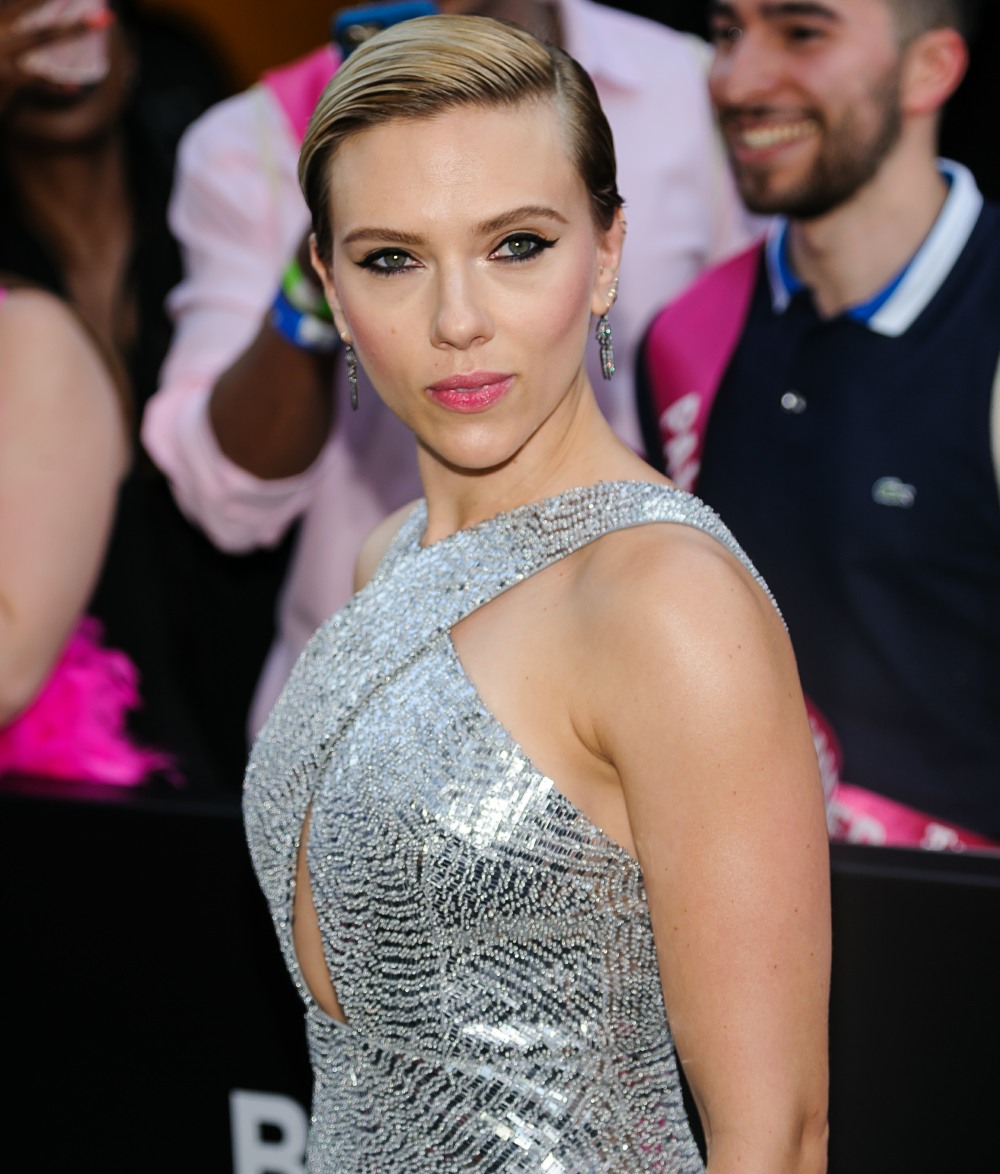 Ilana Glazer in Lanvin. I enjoy this more than I should. This suit reminds me of fancy silk pajamas. So it's a win!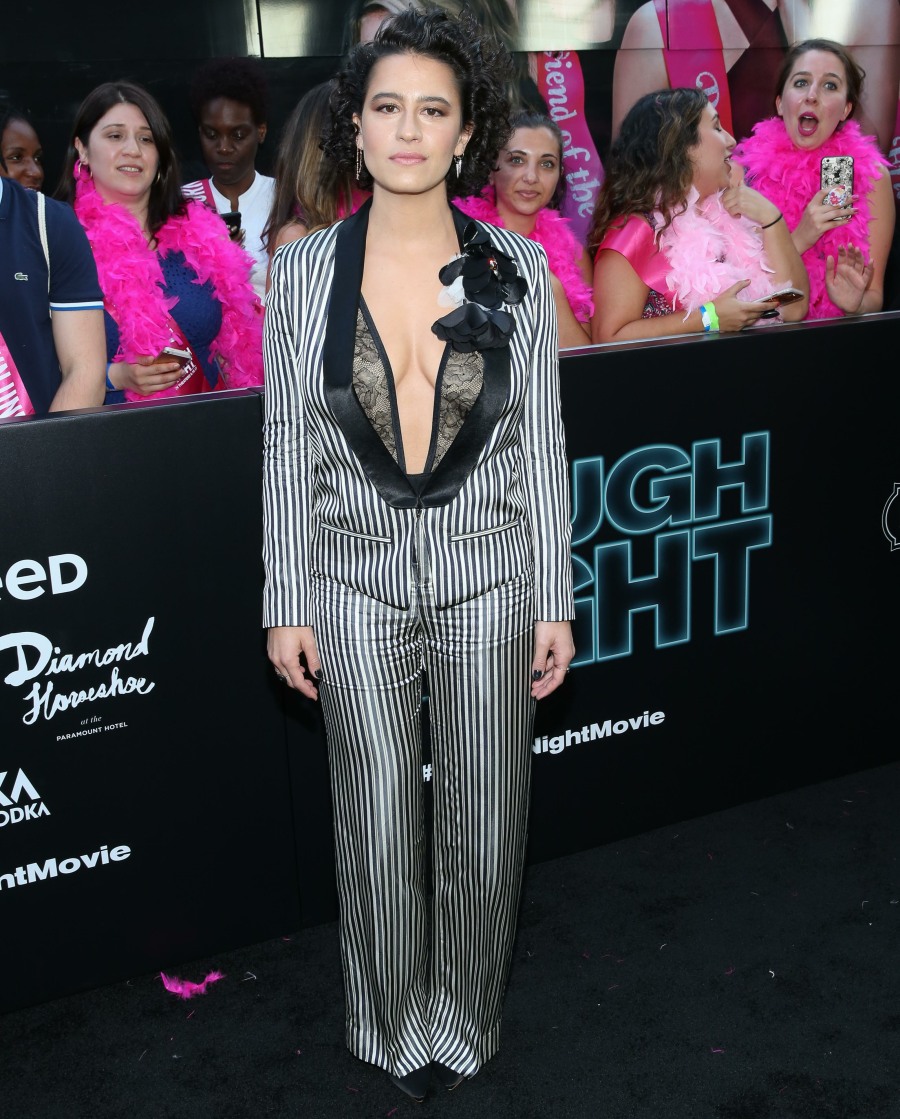 Zoë Kravitz in Oscar de la Renta, with boyfriend Karl Glusman. Their relationship still feels very intense. They've been dating for less than, like, eight months. And they've already done several official appearances together. As for her de la Renta jumpsuit… it's fine. I'm not crazy about the blonde pixie cut on Zoe, but it's fine.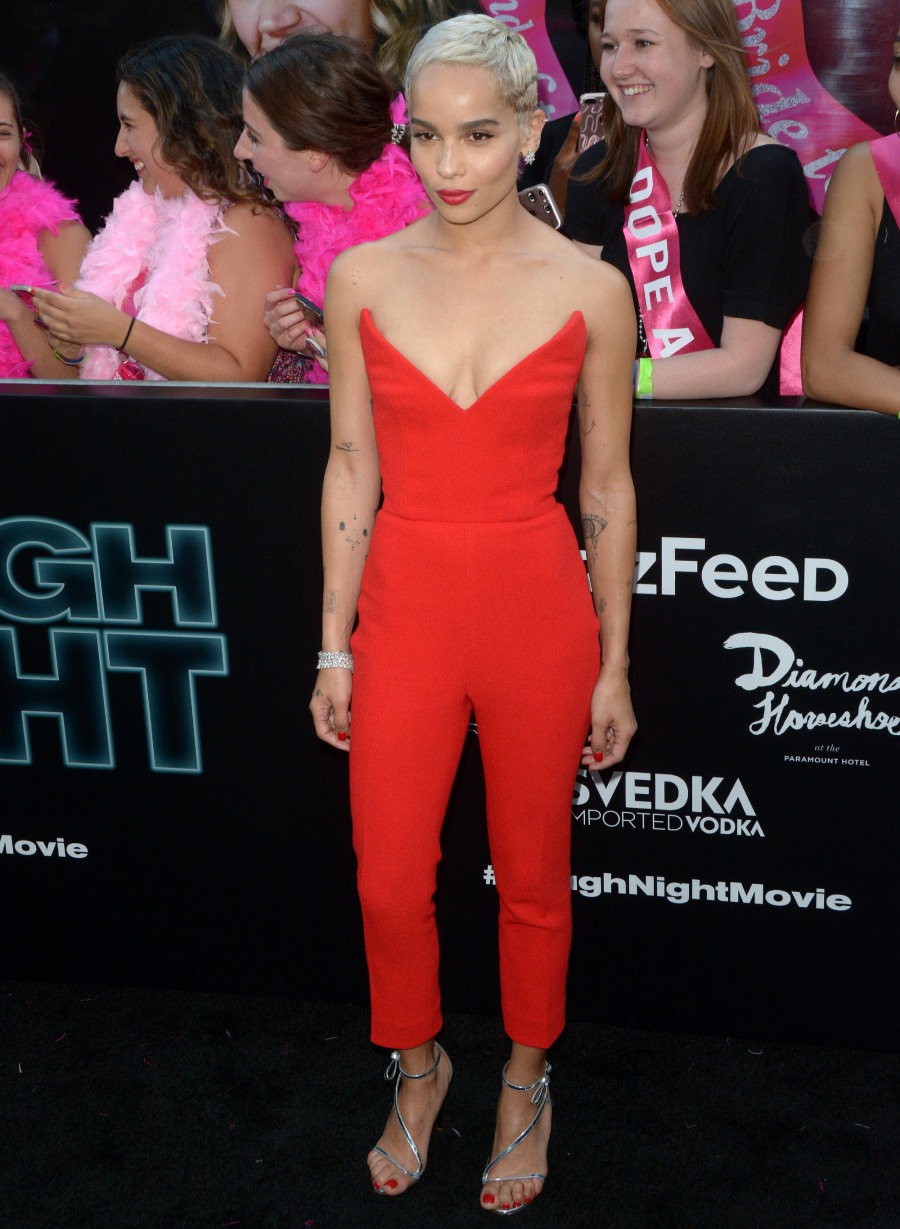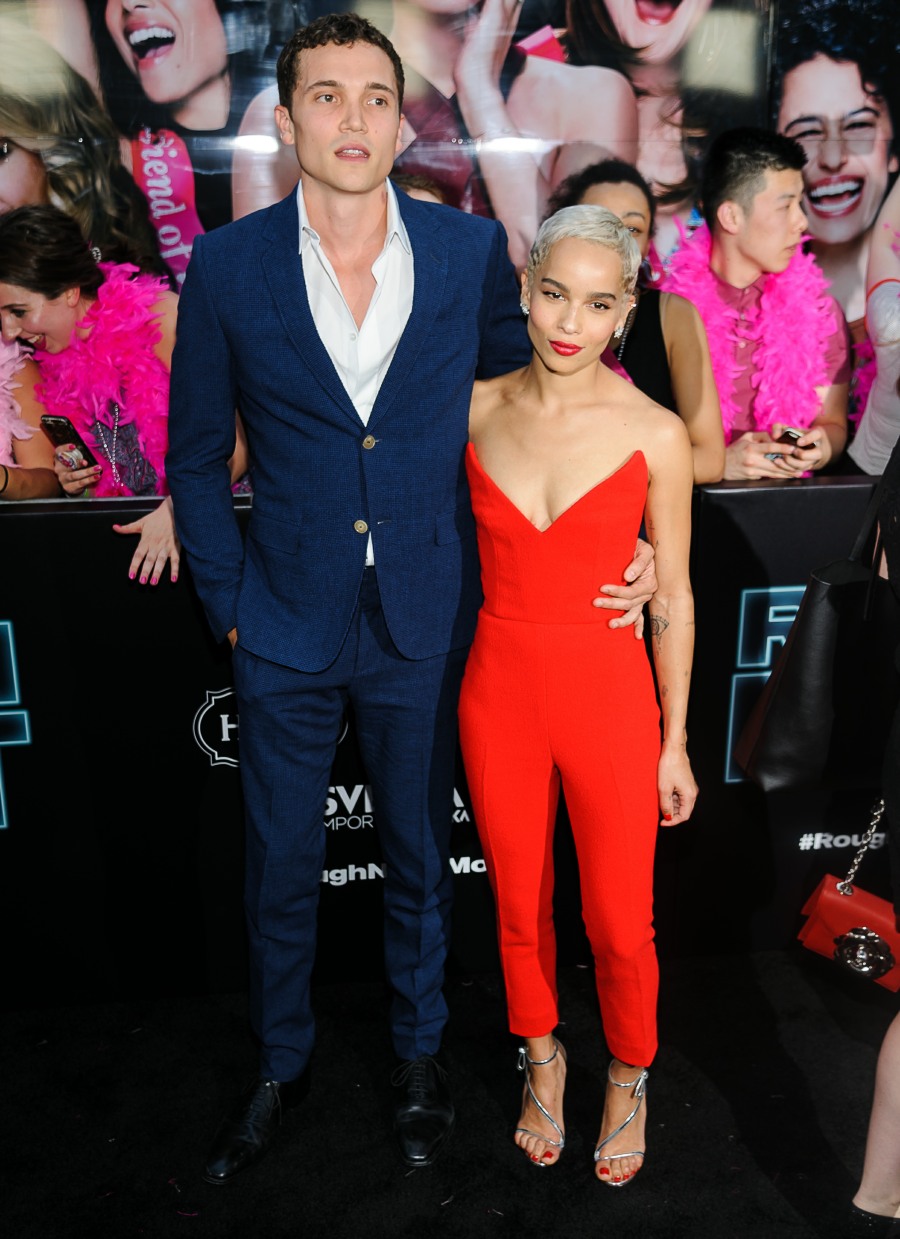 Kate McKinnon is a goddess in red. Love her. Apparently, she brought her girlfriend to the premiere too.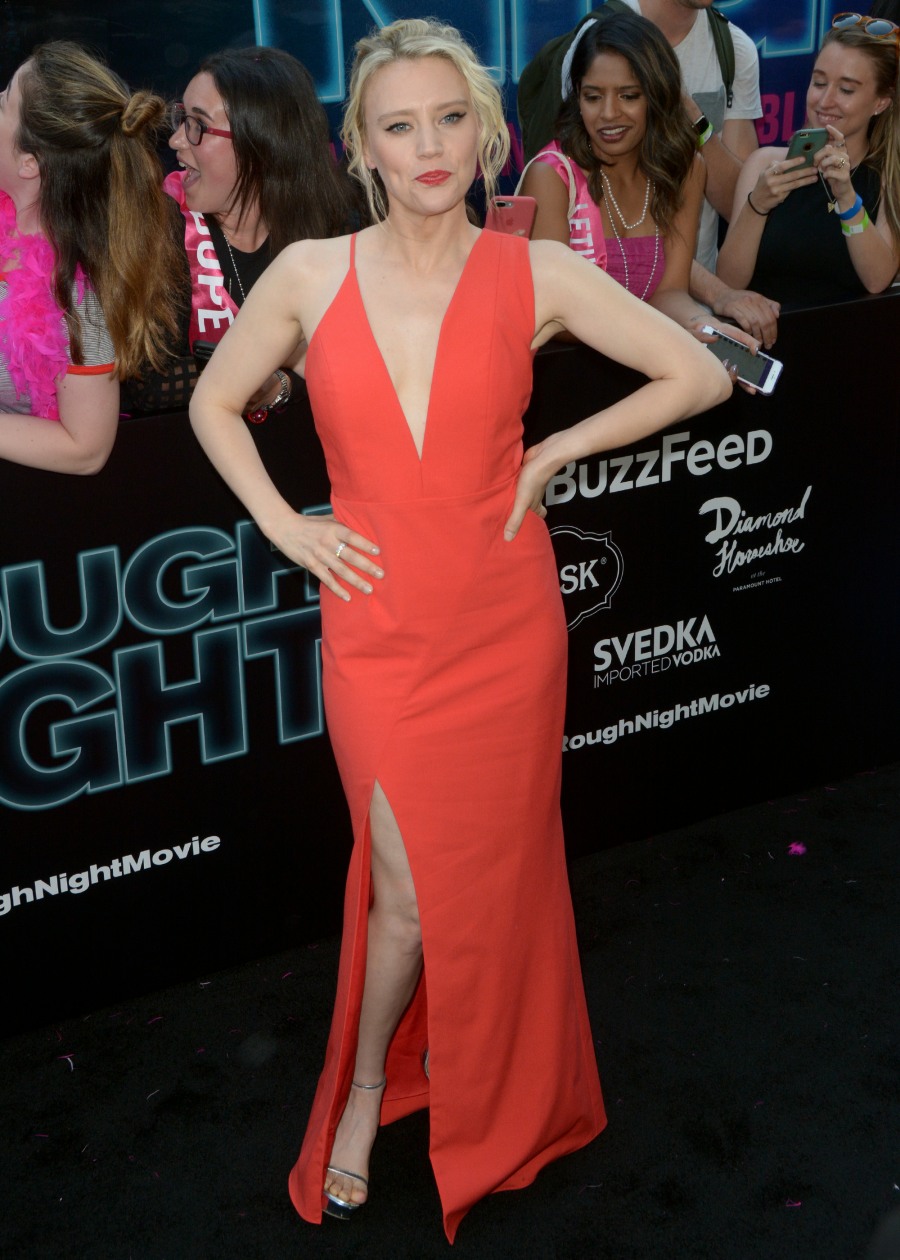 Demi Moore in Dior. This is, no joke, my favorite look of the premiere. I'm shocked that my favorite look is A) Dior and B) on Demi Moore. But here we are. The colors are interesting and unexpected. The design is simple. And Demi honestly looks great.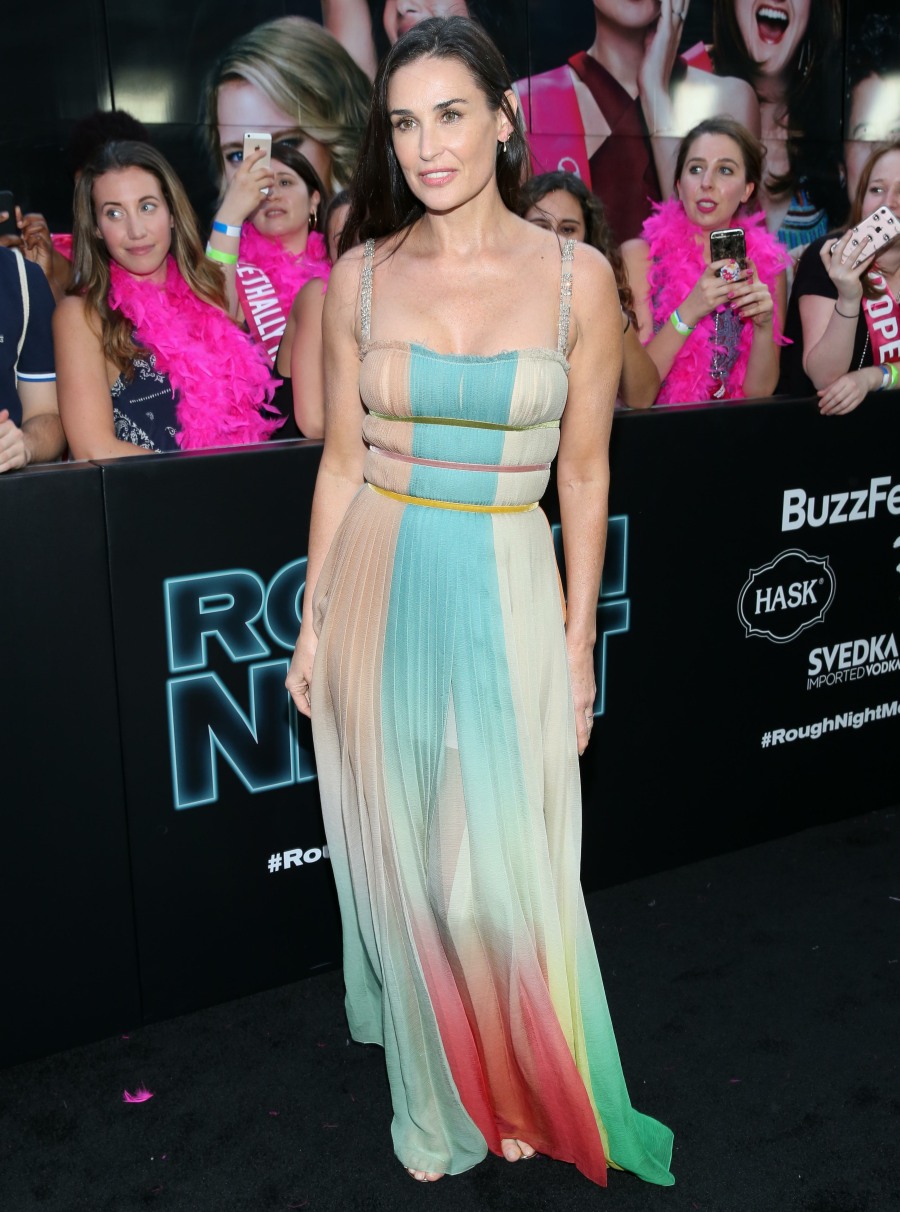 Photos courtesy of WENN.