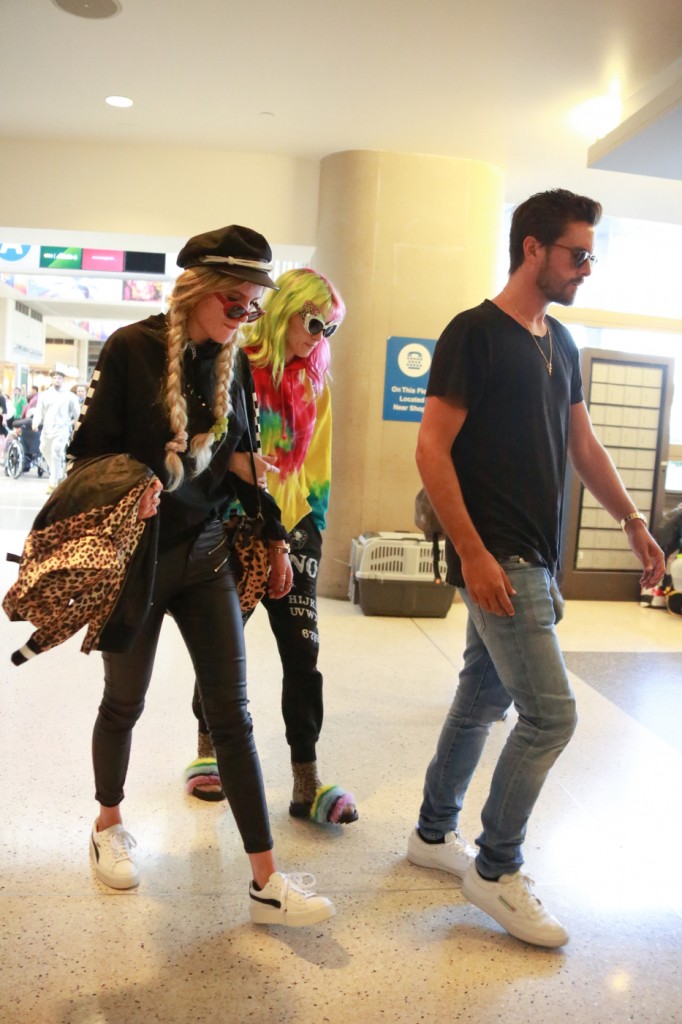 At some point we stopped paying attention to both Scott Disick and Bella Thorne, and that point was way before they hooked up. When they did go to Cannes and take various pap strolls together it made perfect sense. It also made perfect sense when they split quickly, although I was hoping they would last a bit longer as it would make for mildly amusing gossip. It was all very short-lived, Bella lasted a matter of days in Cannes while Scott was seen with various models afterwards, having quickly replaced her. We heard rumors that Bella was shocked at how much Scott was drinking, and now she has confirmed that on the record, in a new interview with Compex. This isn't new information about Scott, we've heard for years that he needs rehab and has refused to go. Bella was wise enough to bring her sister with her to Cannes and she was smart enough to bail when she realized what a drunk Scott was.
On how she met Scott
"I throw a lot of house parties, and that's how I meet these people. They come to my house party and they're like, 'Yo, I heard you're having a party,' and I'm just like, 'Okay, French Montana. Hi, French.' That's how I met Scott—he came to a house party of mine [with French] and I was like 'hi'."

Why she bailed on him in Cannes
"Scott is really nice, sweet, charming. I don't drink, and he really drinks a lot. And it just ended up …I just wasn't down. I was like, 'I gotta leave.' We were [at Cannes] a day and a half before I was like I'm booking my flight and leaving. I love to go out and have fun, I love to fucking dance, but I just don't party hardcore like that and it was way too much for me. I was like, 'Woah, this is not the way I live my life, bruh.'"

On the photo where it looks like Scott is grabbing her boob
"Honestly, my nipple came out of my bikini and he tried to fix it for me and it looks like he's grabbing my boob. That's very nice of you to actually not sit there and stare at my nipple because my boobs are big—they come out of my shirt all the time! You can't keep those suckers down."
Bella said a lot more in the interview, which you can read at the source, but it's not worth quoting as a lot of it sounds things she's said before. She did say she's not back with her ex, Gregg Sulkin, and that they known each other a long time and still hang out. They were papped together (those photos are below) and she obviously wanted people to think something was going on.
As for Scott, This isn't "partying," when someone drinks like this it's a problem. I would be surprised if Scott wasn't a daily drinker and I doubt this is limited to vacation binging. People who drink to this extent often aren't capable of having relationships, they're selfish because they feel like shit until the early afternoon when the hangover starts lifting and then they do it again. Bella recognized that and got out of it before she got sucked in to Scott's drama. It's not like she has a great track record either, but we know this about her because she shares so much of her life on social media. A lot of us were like that at 19. You know Scott has issues when Bella Thorne comes across as more mature and together than he is at 34.
In related news about Scott, a 22 year-old woman who met Scott in Vegas when he was there partying with his boys told US Magazine "he's a great kisser" and that he brought several women back to the penthouse he was sharing with Brody Jenner. Scott was being paid to make an appearance at 1 OAK nightclub and his stay was surely comped. So he gets paid to "party" and hook up with random women. He has absolutely zero motivation to change, plus the more he acts out the more he ensures he'll have a storyline on KUWTK.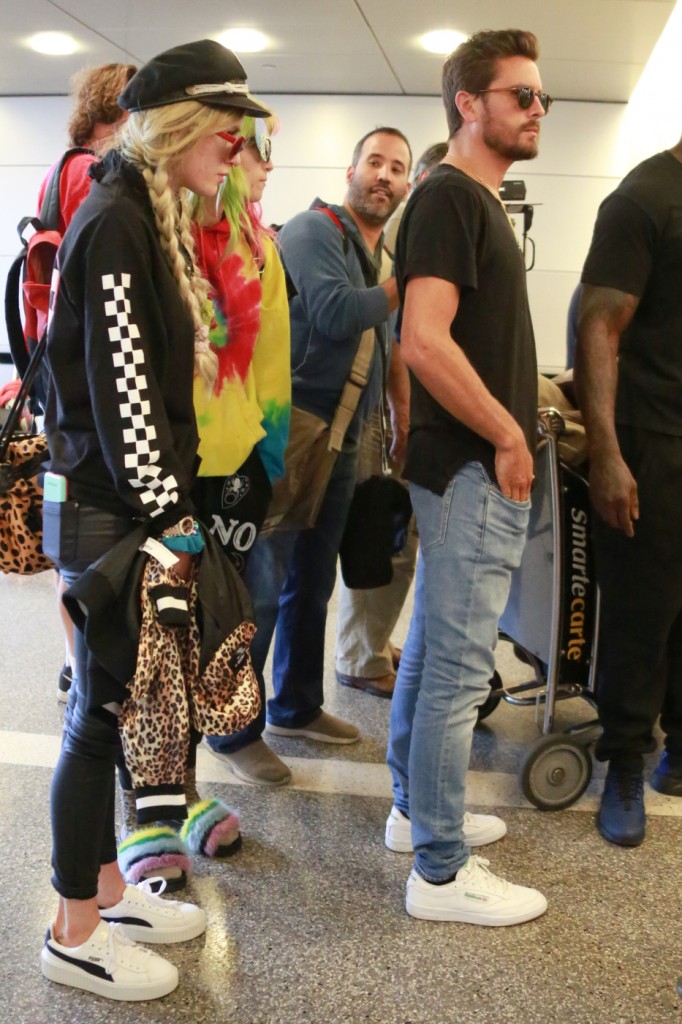 This is Bella and Gregg on 6-5-17: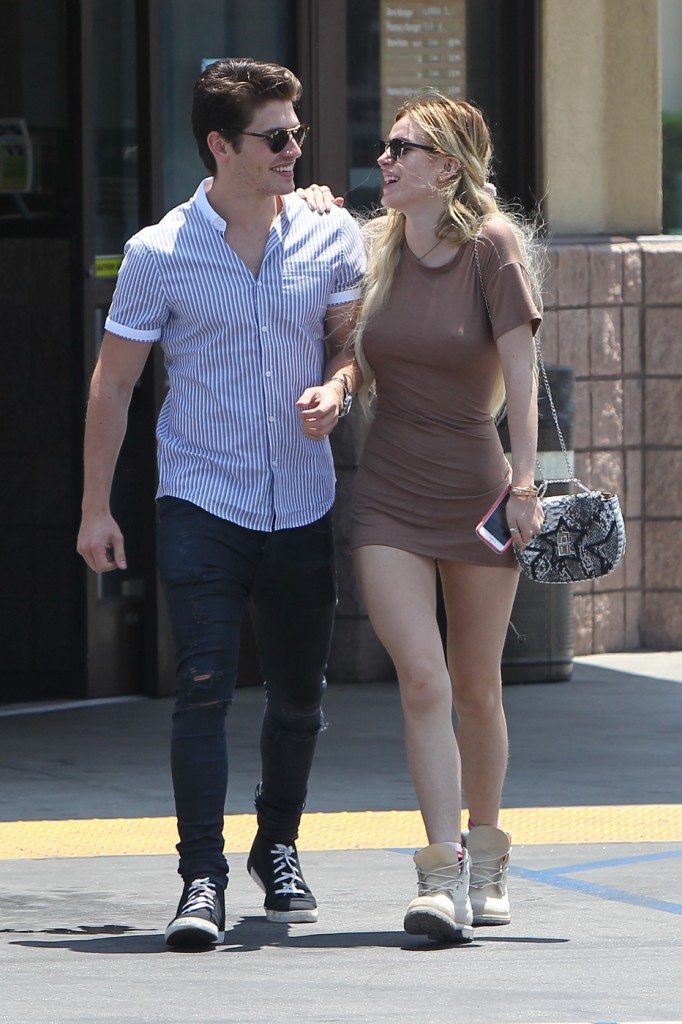 Photos credit: Pacific Coast News and WENN