Demi Moore, out promoting her role in the upcoming comedy Rough Night, appeared on The Tonight Show Starring Jimmy Fallon on Monday night and not only discussed the raunchy flick, she also shared what Jimmy dubbed "the most insane thing I've ever seen."
During the interview, Jimmy showed a photo of the 54-year-old star missing her front tooth. When he asked how she lost it, Demi told him, "I sheared off my front teeth." She jokingly lamented she didn't lose her teeth as the result of "skateboarding or something really kind of like cool," but due to stress. She added, "I think it's really something that's important to share because I think it's, literally, probably after heart disease, one of the biggest killers in America which is stress."
Not to let things get too heavy, Demi went on to describe the incident, telling Jimmy, "I literally just like knocked it out. It's almost like it fell out and my warranty was up." She also gave a shout out to the men and women of the dental field, declaring, "Thank God for modern dentistry."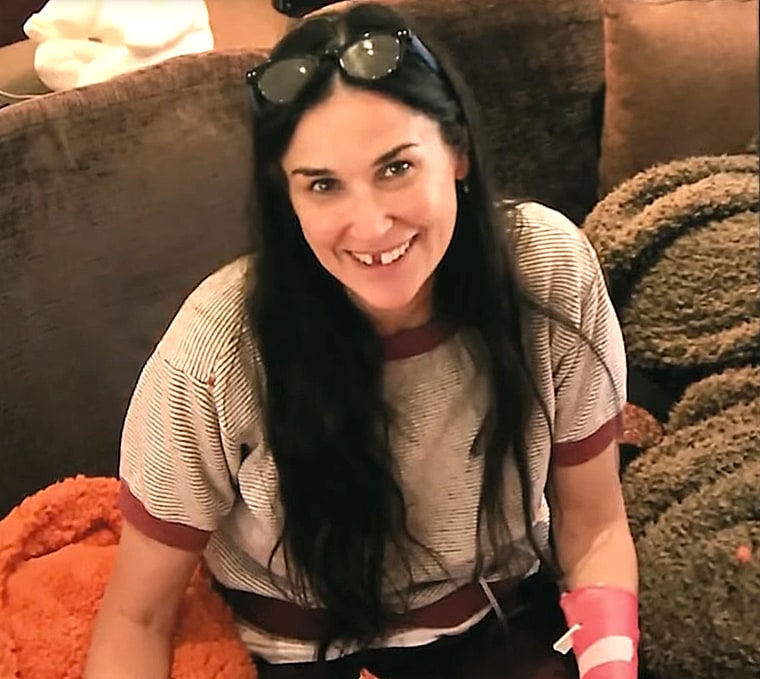 Demi told Jimmy that her kids with ex-hubby Bruce Willis, Rumer, Scout and Tallulah, like Mom's imperfect smile, joking that, "My children love seeing me without my teeth because they think it makes me look more vulnerable and more human."  
The actress also shared a video from the dentist's office, where she was getting fitted for replacement teeth. She used a helium voice filter, which inspired Jimmy to conduct part of his interview with Demi as they were both sucking on balloons. Demi's helium voice is hilarious.
This isn't the first time Demi has had dental issues. Back in May of 2009, she posted selfies from the dentist office, where she was sporting a missing front tooth. On an October, 2010 appearance on Ellen DeGeneres' talk show she explained the photos, saying that after a "bad bite" during an attempt to put a piece of gum in her mouth, she tensed up and knocked out her front tooth. She told Ellen, "I was sitting at my desk and I felt something drop and I caught it and looked down, and there was my tooth." So now it's stress: 2, Demi's mouth: 0. And, teeth or no teeth, Demi looks amazing. I wasn't planning on seeing Rough Night, but hearing that she plays half of a swinging couple and her on-screen husband is Modern Family's Ty Burrell, I may have to check it out.
As a teeth grinder (and a person fueled by stress – and sugar-free Monster energy drinks), Demi's tooth story is really kind of freaking me out. And I don't have any dental insurance. Thanks for getting the word out, Demi. I think I'm digging out my mouth guard tonight.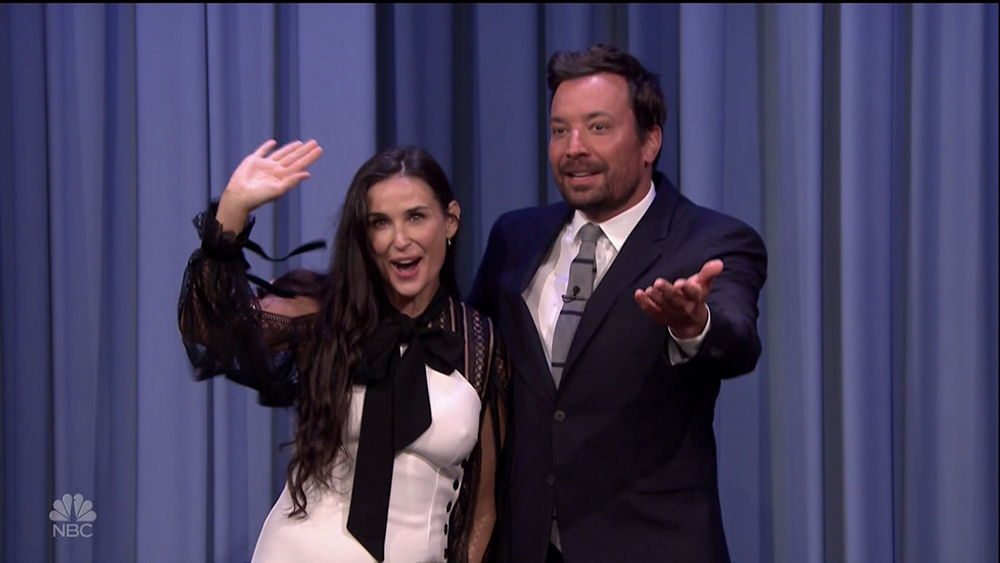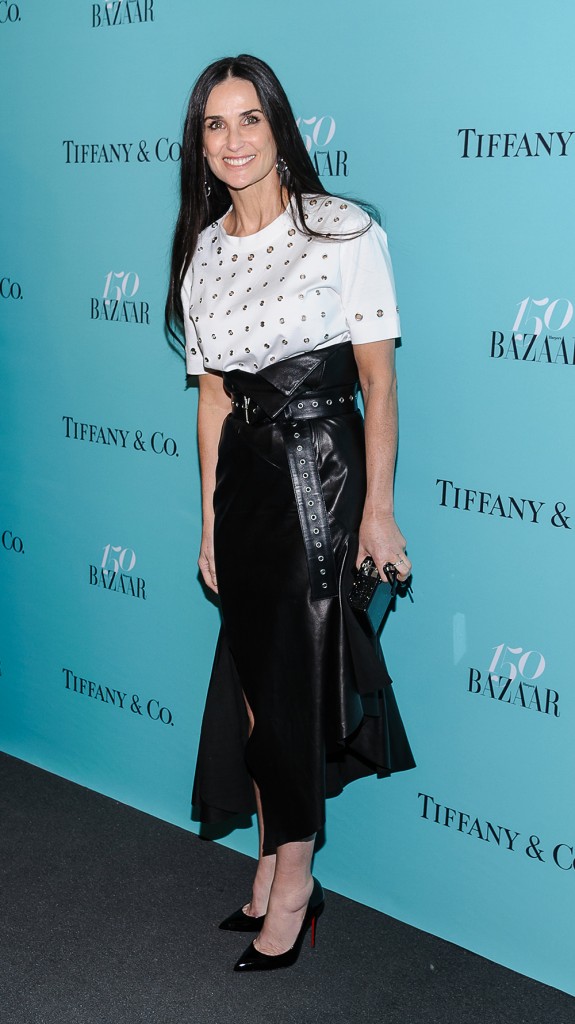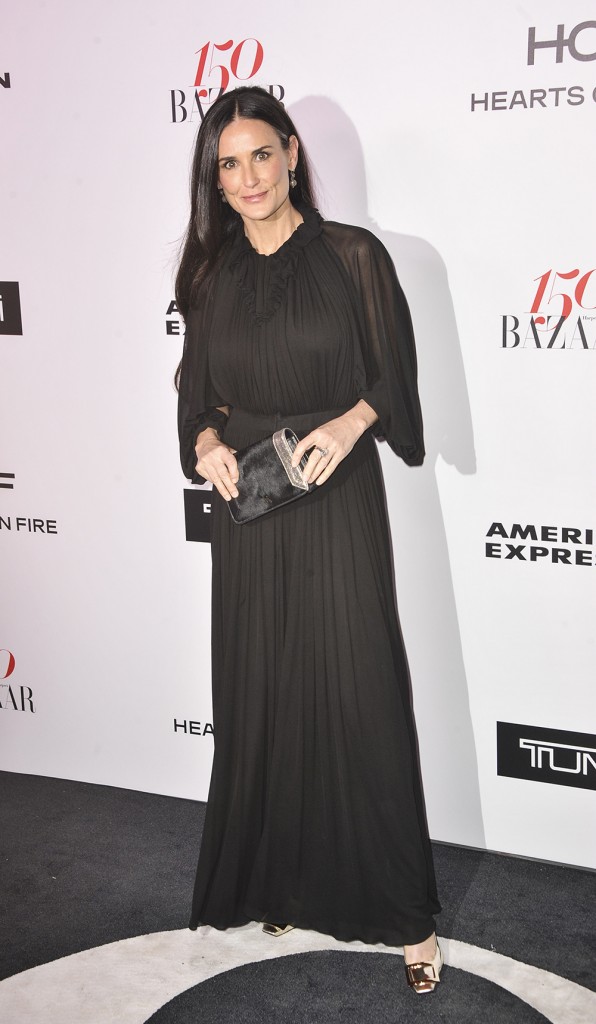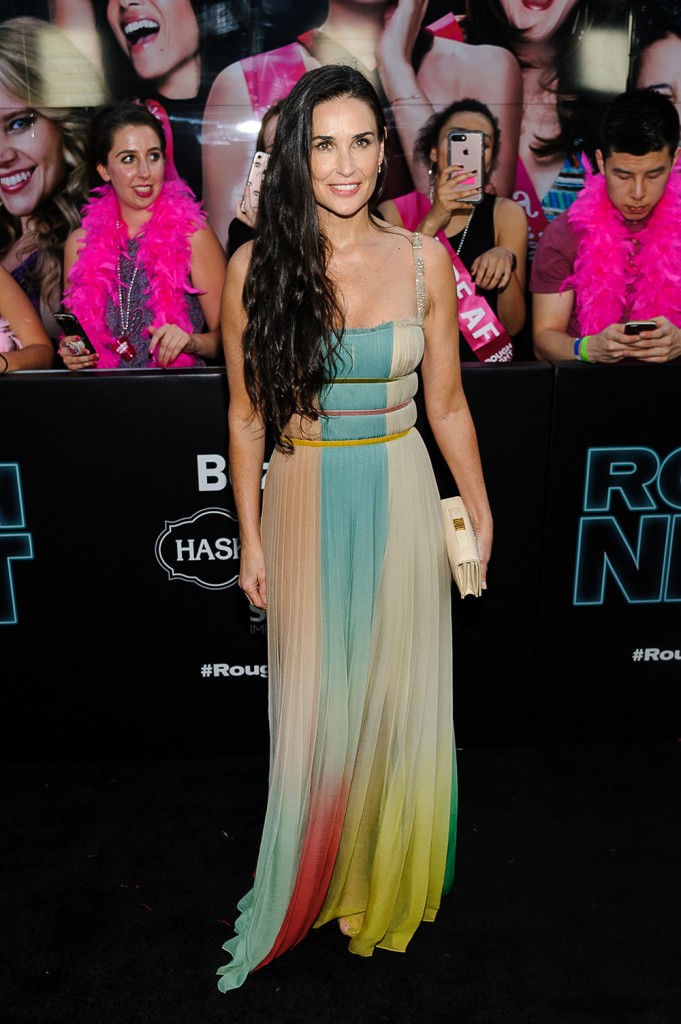 Photos: Getty Images, WENN.com, Demi Moore