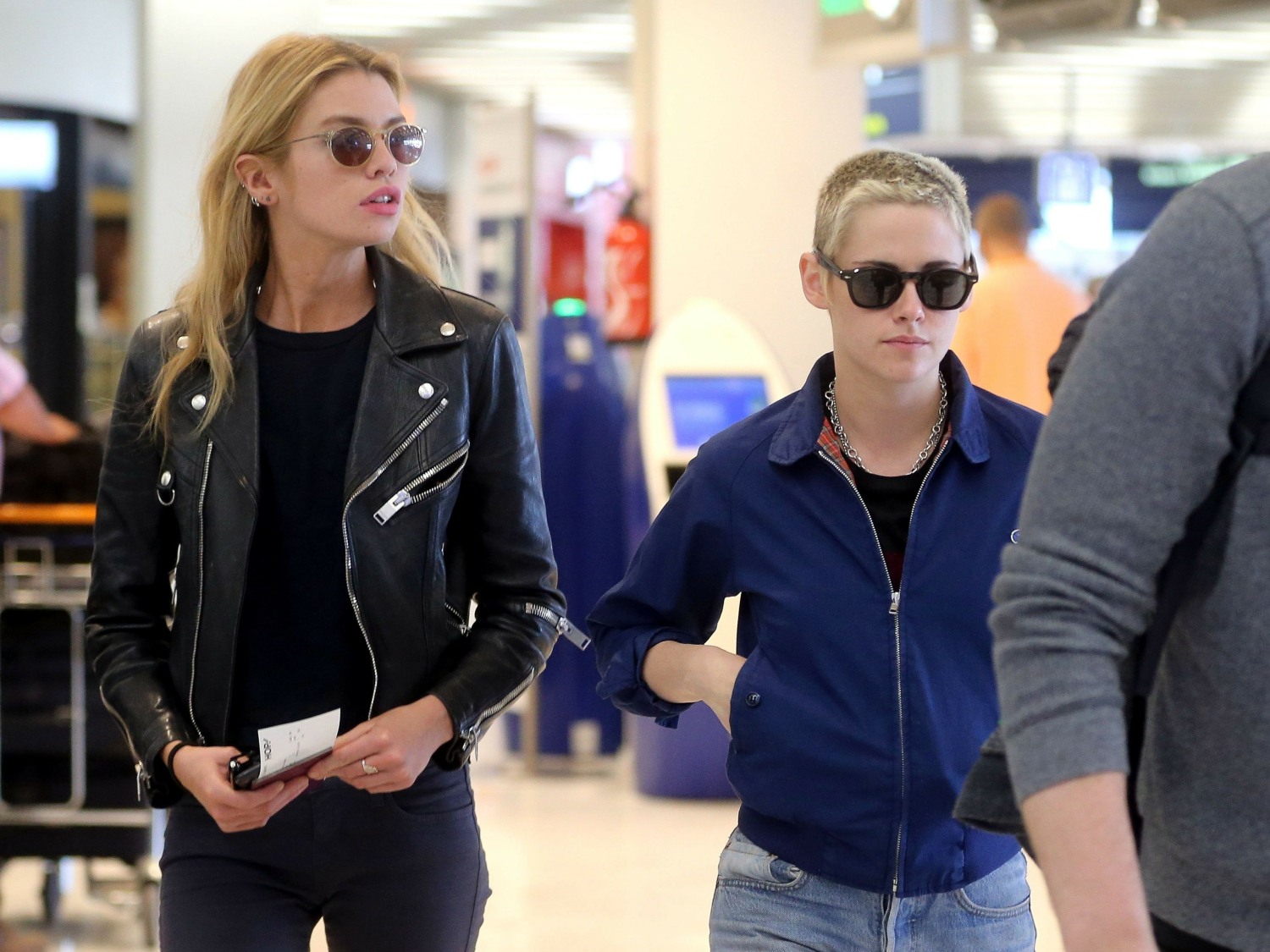 Here are some photos of Kristen Stewart and Stella Maxwell in France yesterday. Months ago, I said this relationship wouldn't last. Considering Kristen's melodramatic love life in 2016, I really thought that was a safe bet. She went from Alicia Cargile to Soko, then back to Alicia, then St. Vincent and then, towards the end of 2016, Stella Maxwell entered the picture. I thought Stella was the Winter Girlfriend, possibly the Winter-to-Spring Girlfriend. I thought Kristen would have someone new by the summer. But look! They're still together.
Interestingly enough, there were photos of Kristen leaving Alicia Cargile's house last week. I glanced at those pics and thought "I KNEW IT!!" Alicia is the in-between girlfriend, the one Kristen "returns" to in-between flings. But no, according to Gossip Cop.
A new tabloid report wrongly speculates that Kristen Stewart is cheating on Stella Maxwell with ex-girlfriend Alicia Cargile. Gossip Cop, however, looked into the story, and we can exclusively reveal the truth.

Earlier this month, the actress was spotted leaving her ex's home in Los Angeles, prompting Star to assume the pair must be hooking up again. "Stella is going to be devastated," a so-called "friend" of the Victoria's Secret model tells the magazine. "She always suspected Kristen still had feelings for Alicia. She's the one Kristen calls when she has a problem, and this just confirms her fears."

But despite the magazine jumping to conclusions simply because the friendly exes recently spent time together, Gossip Cop is assured by a trustworthy source close to the situation that there's nothing romantic happening between Stewart and Cargile. We're told the former couple has remained on good terms, and Maxwell has absolutely no issues with their friendship. In fact, several days after Stewart was seen at Cargile's house, the actress and her girlfriend were spotted enjoying each other's company out on the town in Paris. This is simply a non-issue.
Sure. I still believe that if and when Stella and K-Stew split, Kristen will probably run back to Alicia. And then Kristen will find someone else, and rinse and repeat. I wish Alicia would stop taking Kristen's calls at this point because that "we can still be friends" thing can be such a mindf–k.
Also: I really do enjoy Kristen's hair these days. I didn't think I would like it this much, but I do.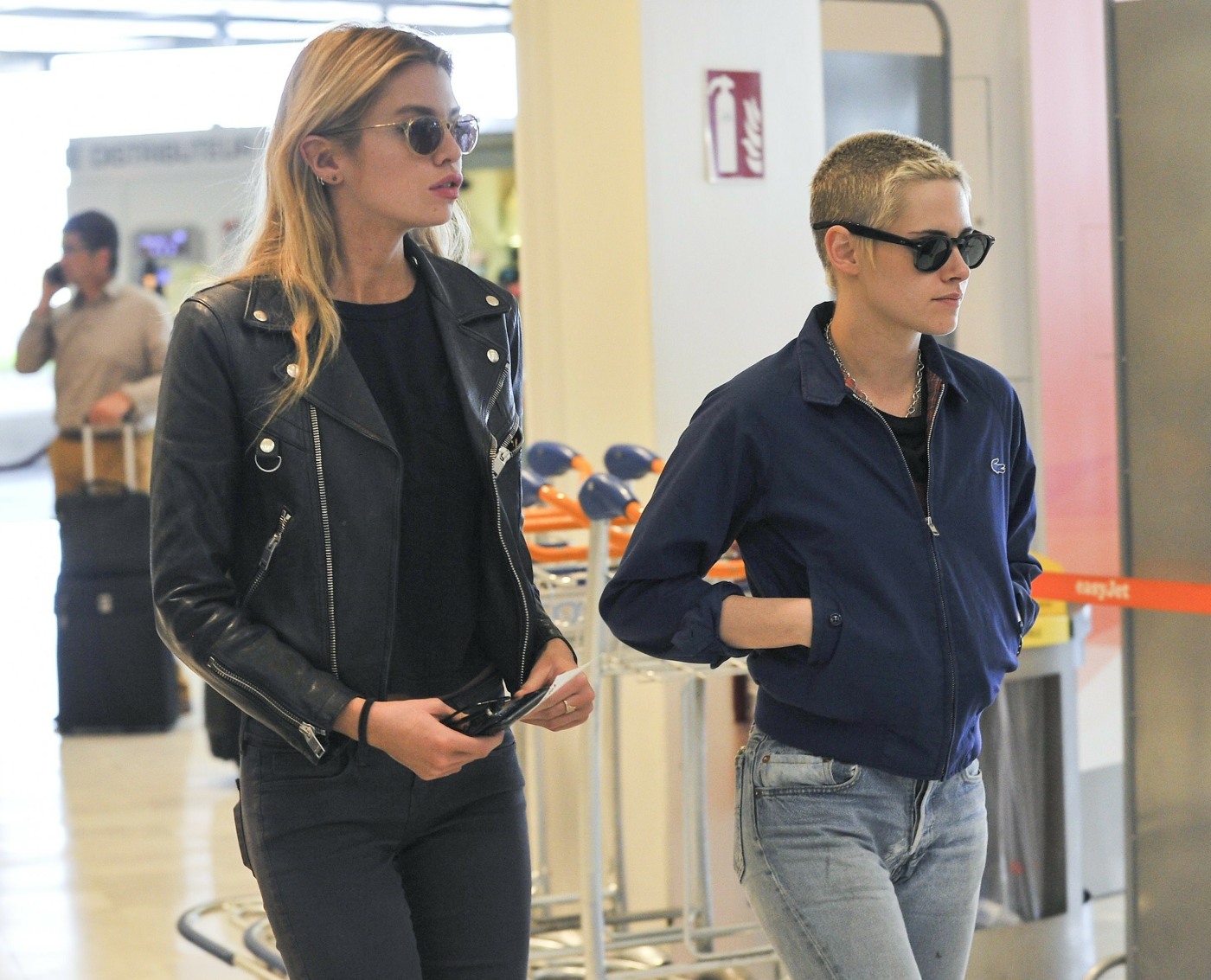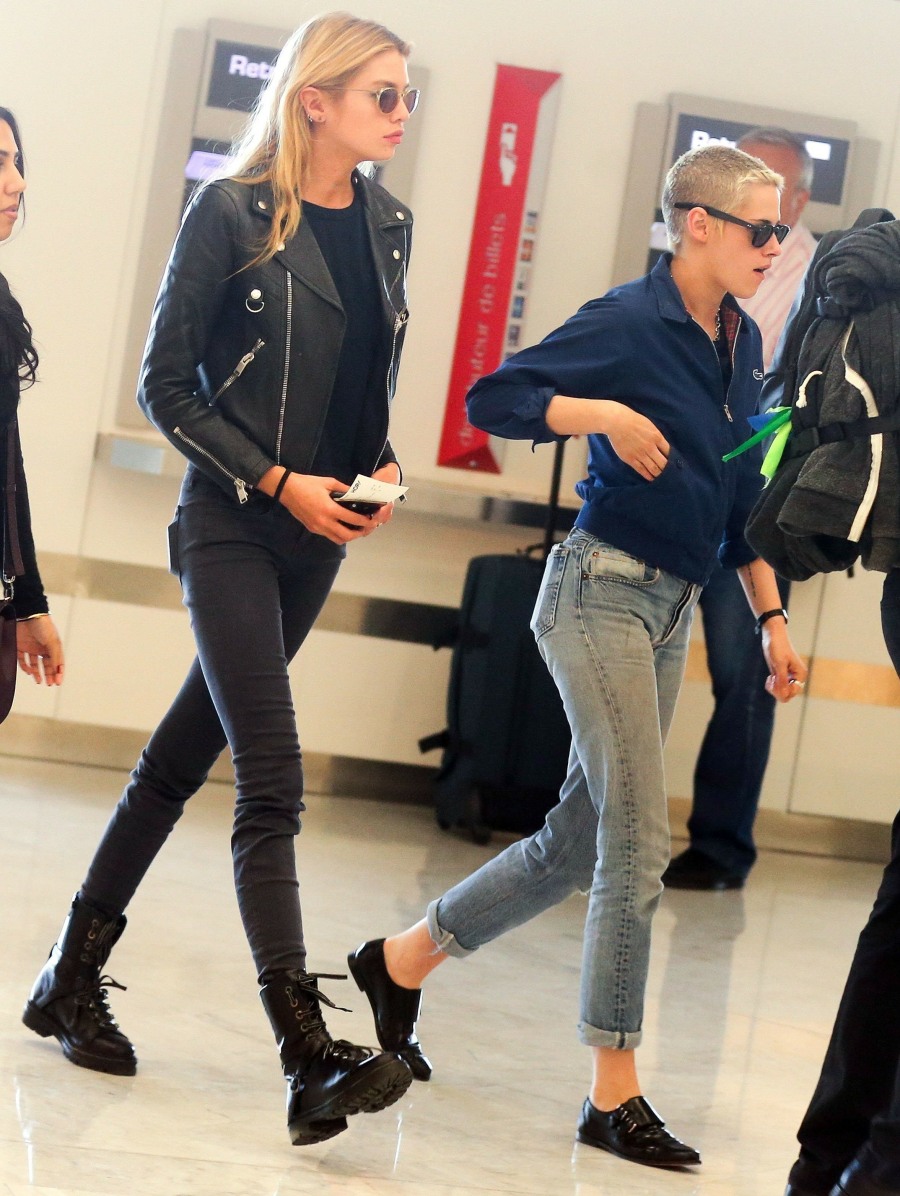 Photos courtesy of Best Image/BACKGRID.