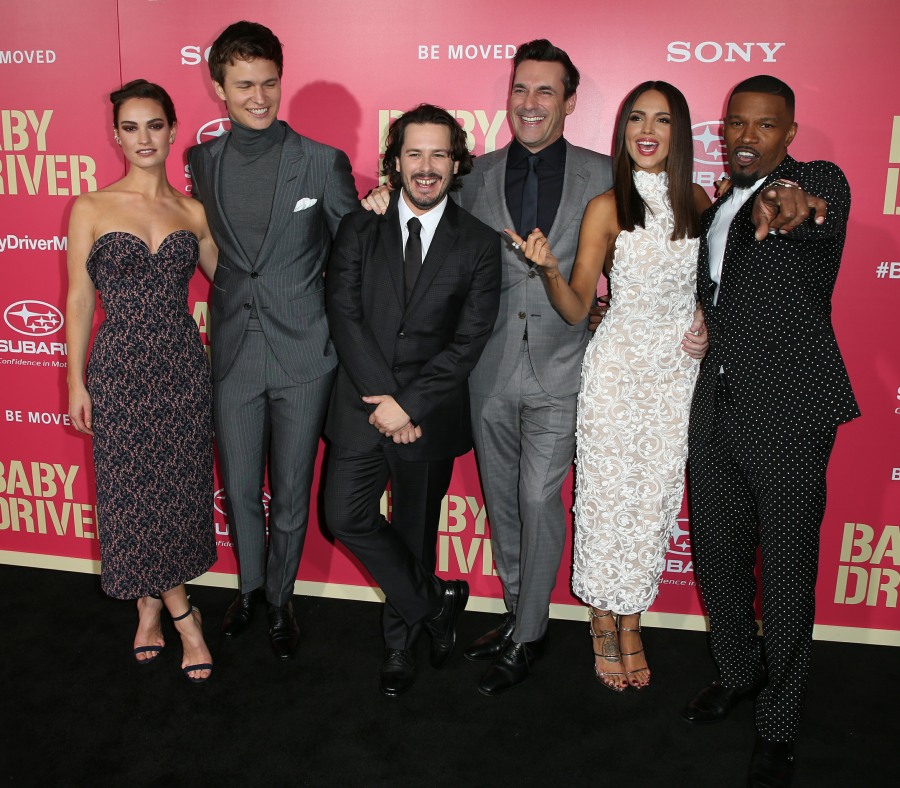 Here are some photos from last night's LA premiere of Baby Driver. I've seen some of the teasers and trailers for Baby Driver and while I think there's some good stuff there, I have some mixed feelings. Mostly about the lead, Ansel Elgort, who always looks to me like James Spader's IRL Pretty in Pink character, Steff. If you want to cast Ansel Elgort as the villian in your ironic '80s throwback movie, you absolutely should. If you want to cast him as the lead in a car-chase/heist movie, I am going to have issues. Here's the trailer:
God, I feel like an Old Person, but I don't get Ansel Elgort. I don't get him at all, nor do I get his casting in this role. The ensemble is great though – Jamie Foxx and Kevin Spacey are really trying to breathe life into this film. You know who also sticks out like a sore thumb, besides the lead? Lily James. A young English-rose type cast as an American waitress doing a sh-tty Southern accent? Note to directors: there are plenty of American actresses who will do those roles and they won't sound like they're strangling Delta Burke with their accents.
Anyway, I'm including photos of Ansel, Ansel with his girlfriend Violetta Komyshan (the young woman in red), Ansel with costar Lily James, and photos of costars Jamie Foxx, Jon Hamm and the rest of the cast. Lily's dress is Ulyana Sergeenko and it's incredibly boring.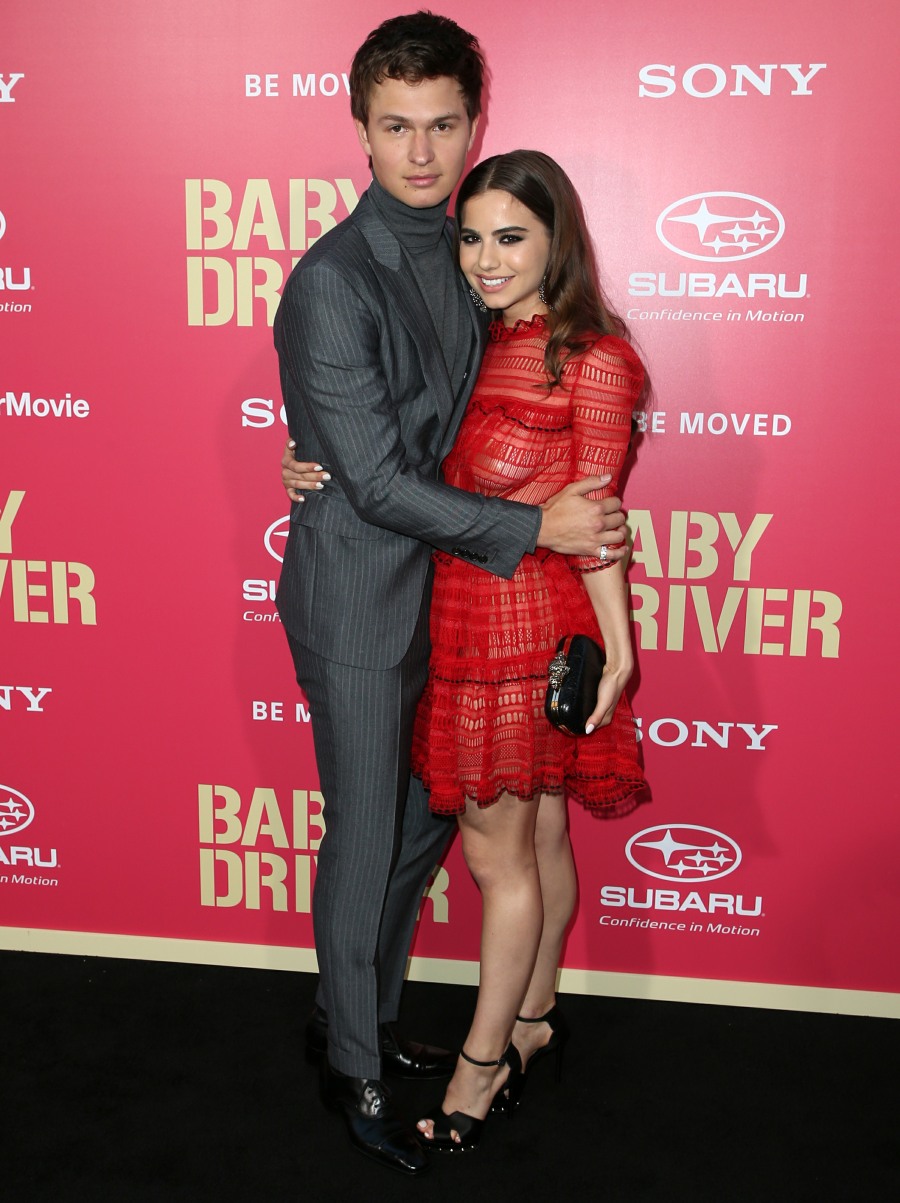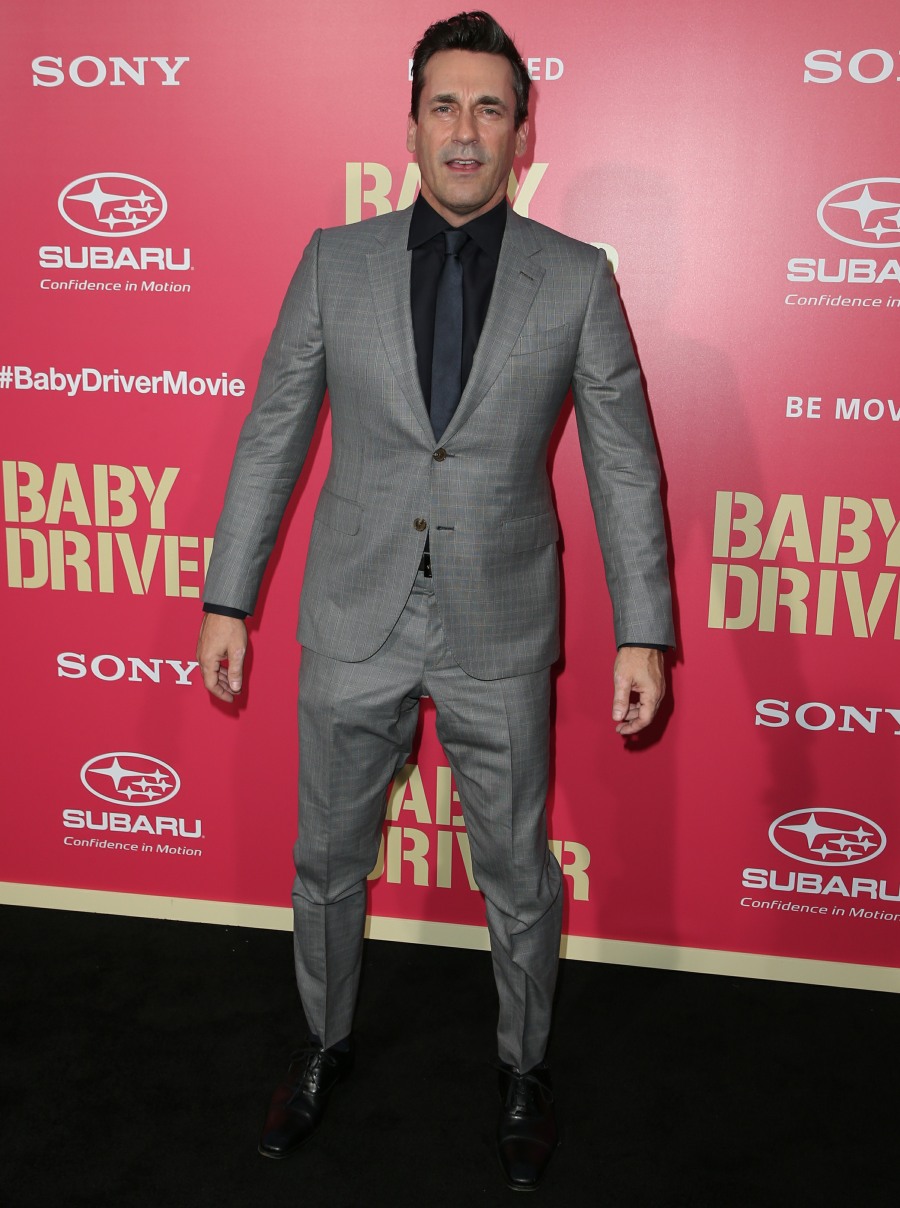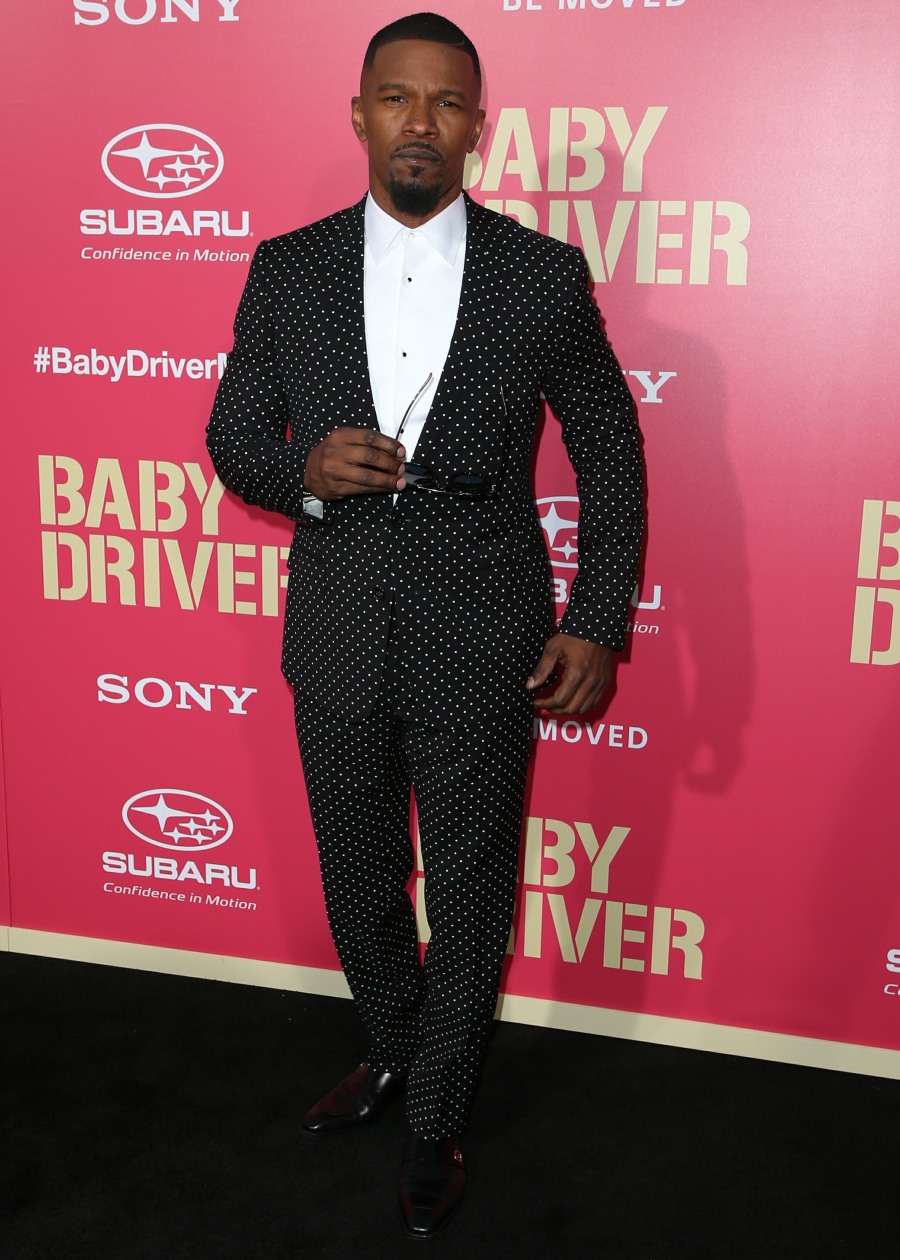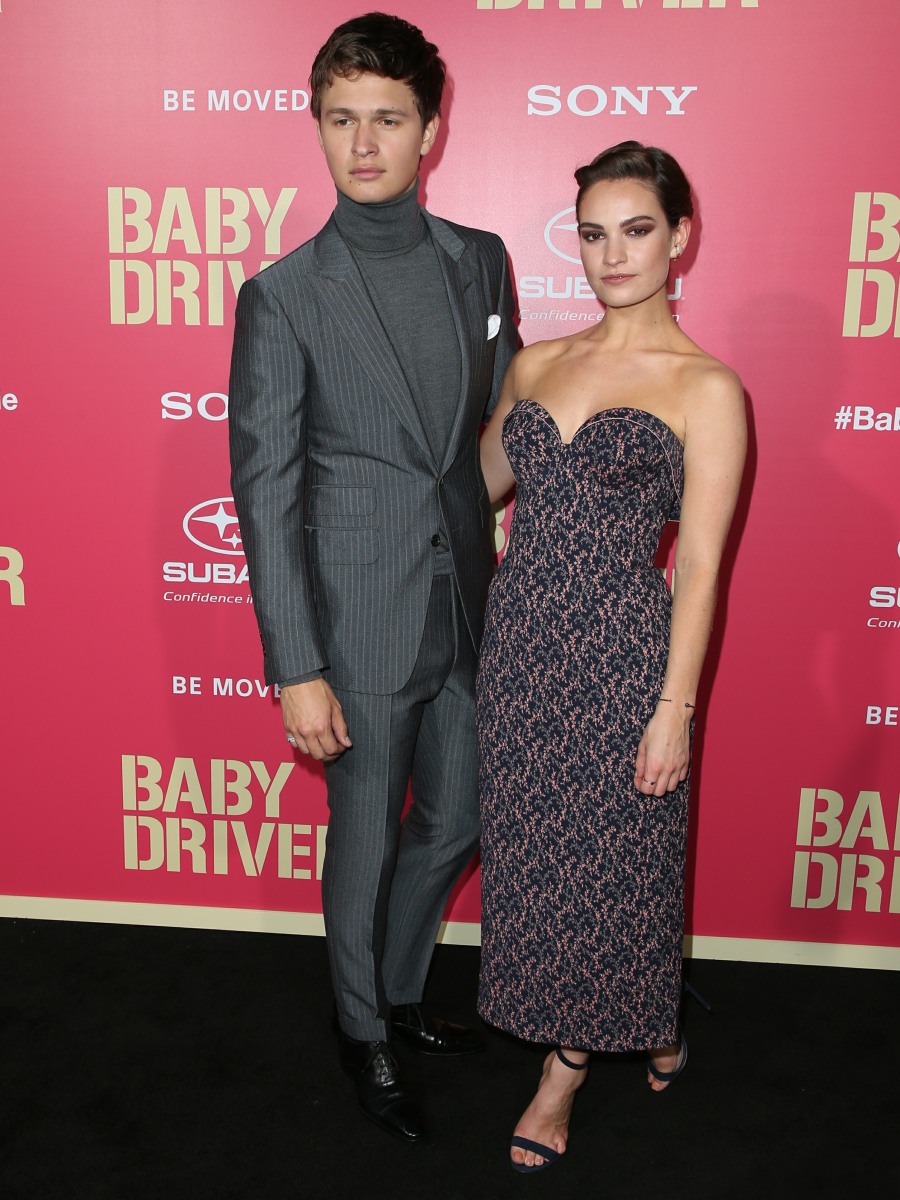 Photos courtesy of WENN.