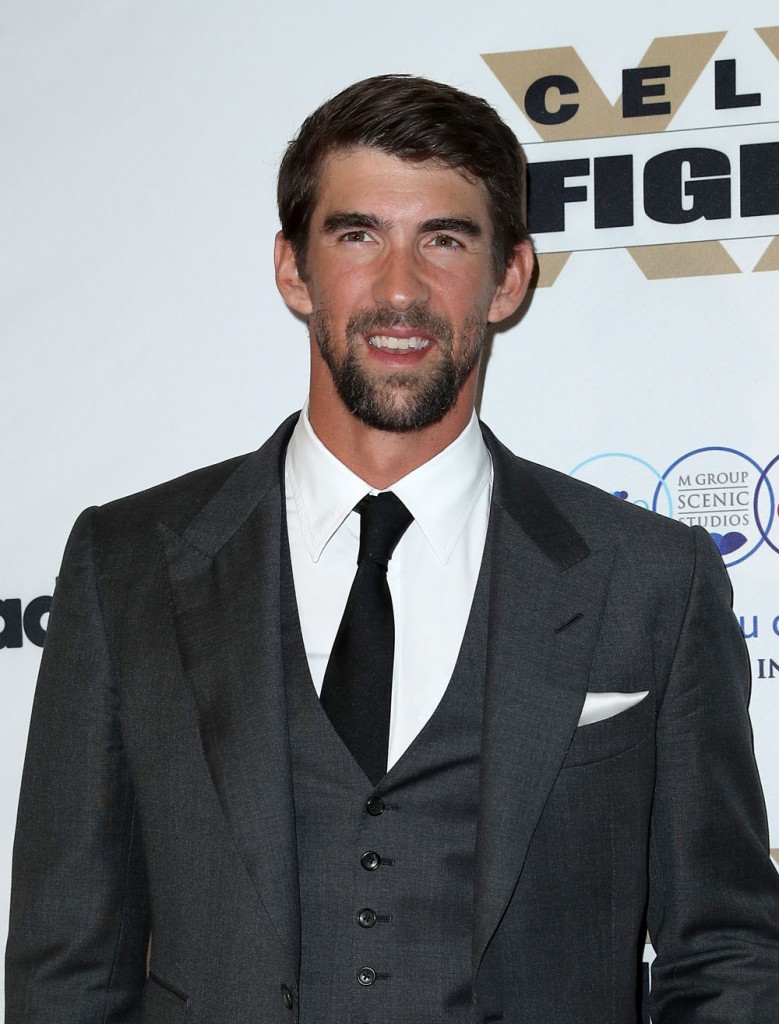 Michael Phelps holds the record for the most Olympic medals ever in addition to 39 world records. He married the love of his life and fathered Boomer the Wunderkin. He established the Michael Phelps Foundation. So what's next on Michael's agenda? Apparently to lose his damn mind! In support of the Discovery Channel's annual Shark Week, Michael is going to race a Great White Shark. I hope he means on bicycles.
His greatest rival yet! The most decorated Olympian of all time, Michael Phelps, will be racing a great white shark for Discovery Channel's Shark Week.

The Discovery Channel announced in a press release on Thursday, June 15, that the 31-year-old swimmer, who holds 39 world records, will race the predator in a race titled "Phelps vs. Shark: Great Gold vs Great White." According to Discovery, the event "is so monumental that no one has attempted it before."

Phelps vs. Shark airs Sunday, July 23, at 8 p.m. E.T. on Discovery. Shark Week kicks off an hour earlier at 7 p.m. E.T.
Dude, even the shark is asking, "why?" Actually, no she isn't because her mouth is too full of the Olympian she just ate. They, Discovery, Michael and anyone else attached to this event, are giving up no details beyond the date and time of broadcast. We assume there will be a partition between the two. We assume this will be carefully controlled and no one, neither shark or Boomer's dad, will in any way get hurt. But then we assumed Michael knew better than to jump into the ocean with a ferocious predator and we were wrong about that so who knows? It's not like Shark Week isn't anxiety-inducing enough, we don't need to feed them well-known athletes to boot.
At least he was sportsmanlike enough to introduce himself to his opponent before the match:
We do know that there will be several people there to watch Phelps become supper, er, I mean, assist with the race:
The LA Times is presently running pleas from local lifeguards asking people to stop chumming the waters with fish guts because our surfers are getting bit. Now I expect a headline saying, "Don't Chum the Waters with Michael Phelps Either." Oh my gosh – his mother Debbie must be catatonic over this.
Whatever is going to happen, it's happening late July. Since it's already been announced and publicized, we won't be able to talk him out of this. I guess this puts the talk of Tokyo 2020 to bed, since his bifurcation will probably disqualify him.
All of that said, and as much as I like Michael, I really hope the shark wins. A racing Great White is a beautiful thing to witness – albeit, as long as it's not below and heading towards you.
Oh, and Happy Monday:
Like father like son?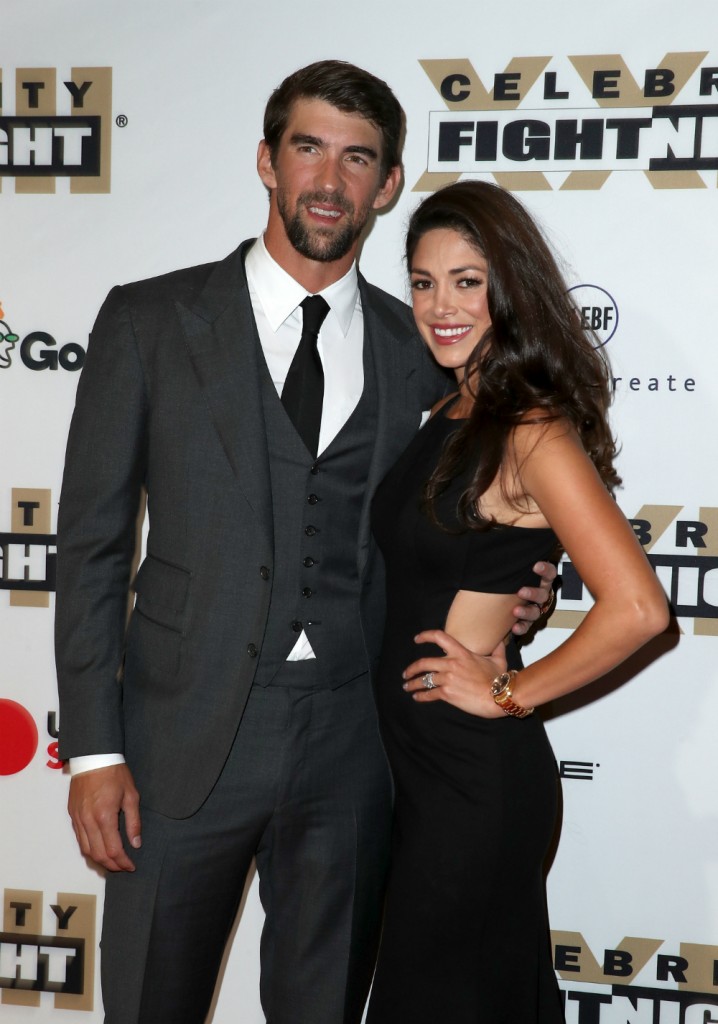 Photo credit: Instagram and WENN Photos