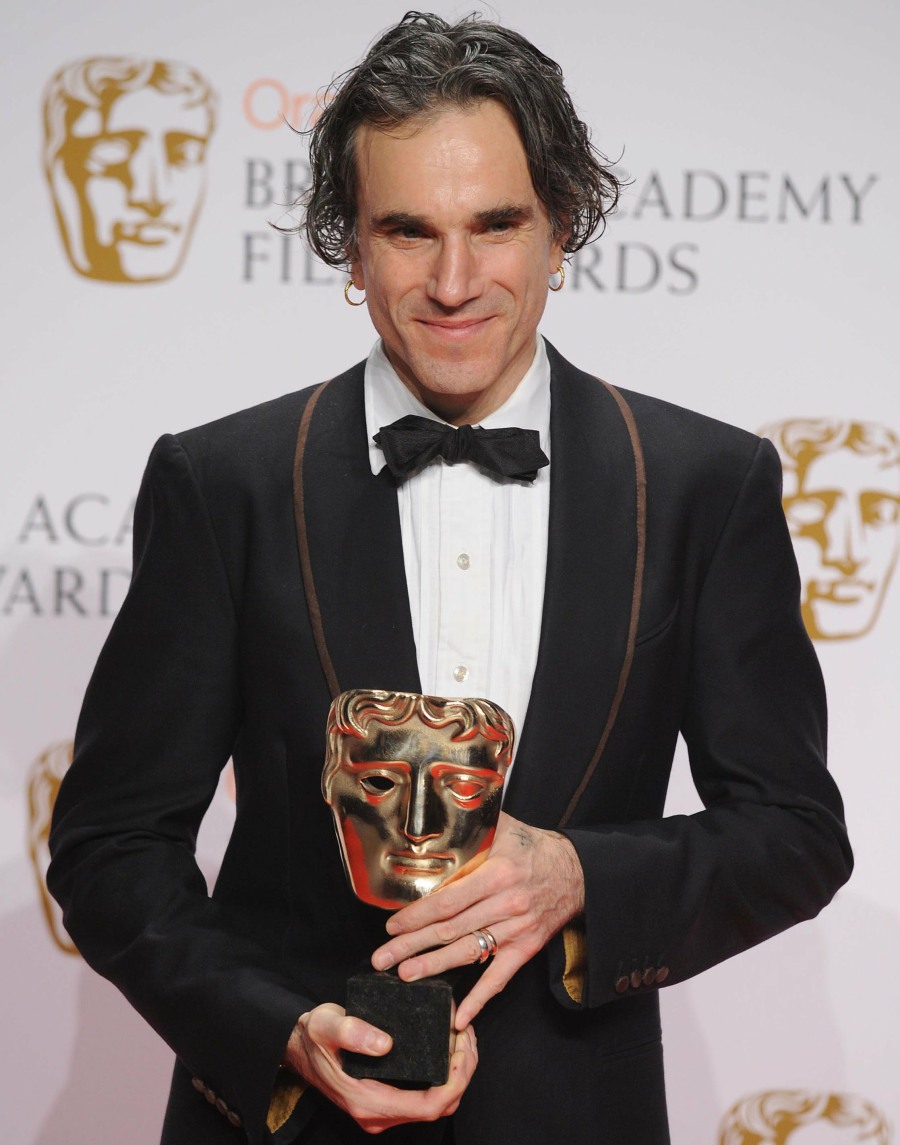 Daniel Day Lewis hasn't had to do a promotional tour and an inevitable awards season rigmarole since late 2012-early 2013. That was when he was promoting Lincoln. Legend has it that Steven Spielberg had his heart set on DDL for Abraham Lincoln, and DDL repeatedly refused and Spielberg went to Liam Neeson, and then finally DDL relented and agreed to do the movie. But of course he went full-Method, reportedly using his Lincoln accent on and off the set and wandering around the locations in his full Lincoln costume. And to be fair, Daniel Day Lewis really did promote the film: he went to Q&A sessions, he went to awards shows, he gave interviews and he played the game. And we should have known then that it was his final time (sort of). DDL's publicist confirmed to Variety yesterday that Daniel is officially retiring.
Three-time Oscar winner Daniel Day-Lewis, widely considered one of the preeminent actors of his generation, is retiring from acting, Variety has learned. The 60-year-old star, who has played presidents, writers, and gang leaders in a career that has spanned four decades, has one final film awaiting release, an untitled drama set in the world of high fashion. It is scheduled to hit theaters on December 25, 2017 and reunites him with Paul Thomas Anderson, who directed Day-Lewis to a best actor Oscar in 2007's "There Will Be Blood." Day-Lewis intends to help promote the movie, according to a person familiar with his plans.

He did not give a reason for his retirement. In a statement, Day-Lewis' spokeswoman, Leslee Dart, confirmed the news: "Daniel Day-Lewis will no longer be working as an actor. He is immensely grateful to all of his collaborators and audiences over the many years. This is a private decision and neither he nor his representatives will make any further comment on this subject. "

Day-Lewis is the only performer to ever win three best actor Oscars. They came for the title role in Steven Spielberg's "Lincoln," for his turn as a rapacious oil man in "There Will Be Blood," and for his performance as writer and artist Christy Brown in "My Left Foot." He earned two other Academy Award nominations for "Gangs of New York" and "In the Name of the Father."

Day-Lewis has three children and is married to writer and director Rebecca Miller.
All of Daniel's performances are worth watching, but my favorites are In the Name of the Father and, bizarrely, perhaps, Age of Innocence. I also loved him in Nine, because it was such a light role for him, and I wish he had spent more of his career working with women (he's surrounded by a stellar cast of women in that film). I'm very interested in this fashion industry film with Paul Thomas Anderson. And yes, I think DDL will inevitably be nominated for another Oscar for whatever it is. He'll probably even win, especially now, considering it's his final performance.
Incidentally, I seriously doubt there's any shady gossip here – before this, DDL was averaging one film every four years or so. He just likes being at home with his family.
PS… His bone structure will be missed from our screens. My God, his face! HIS CHEEKBONES. Those eyes!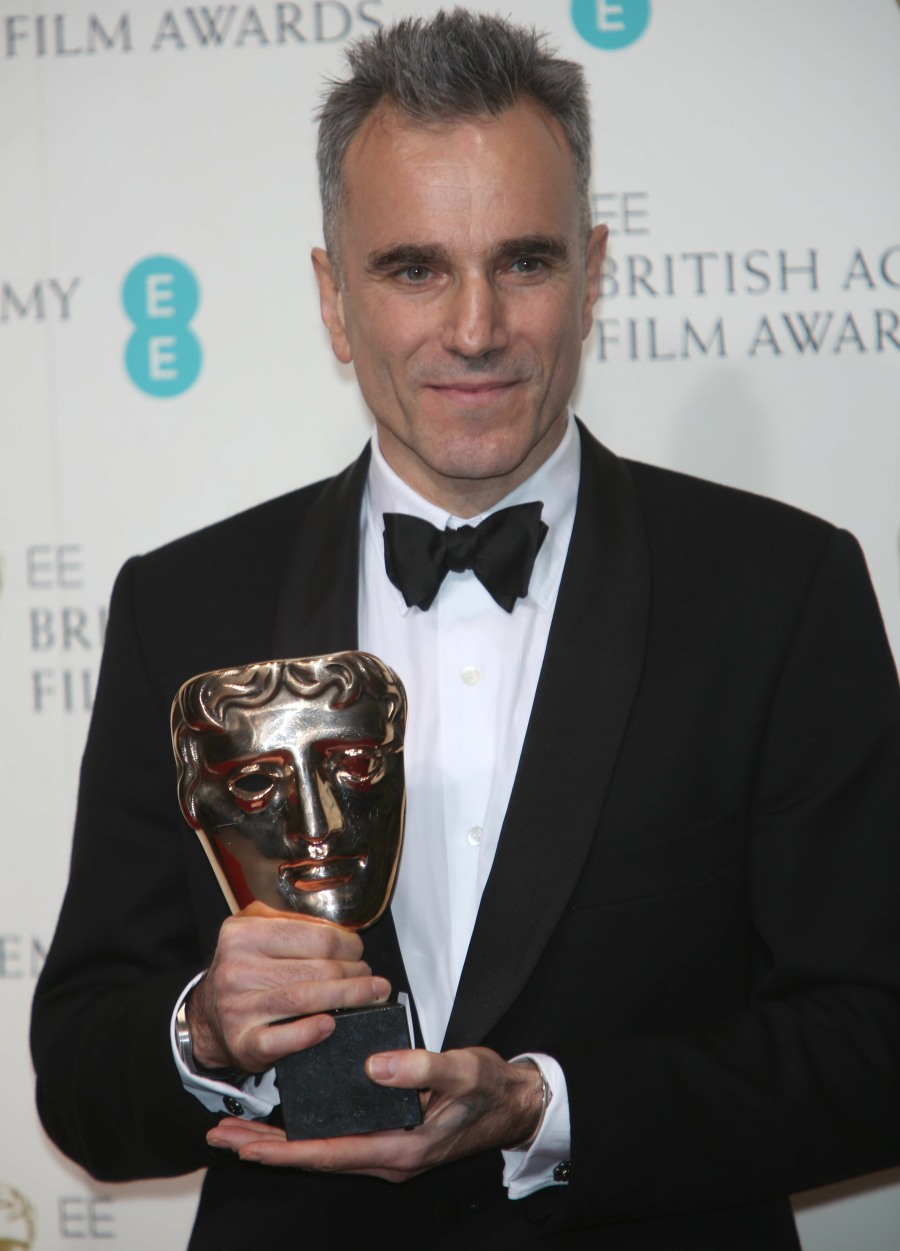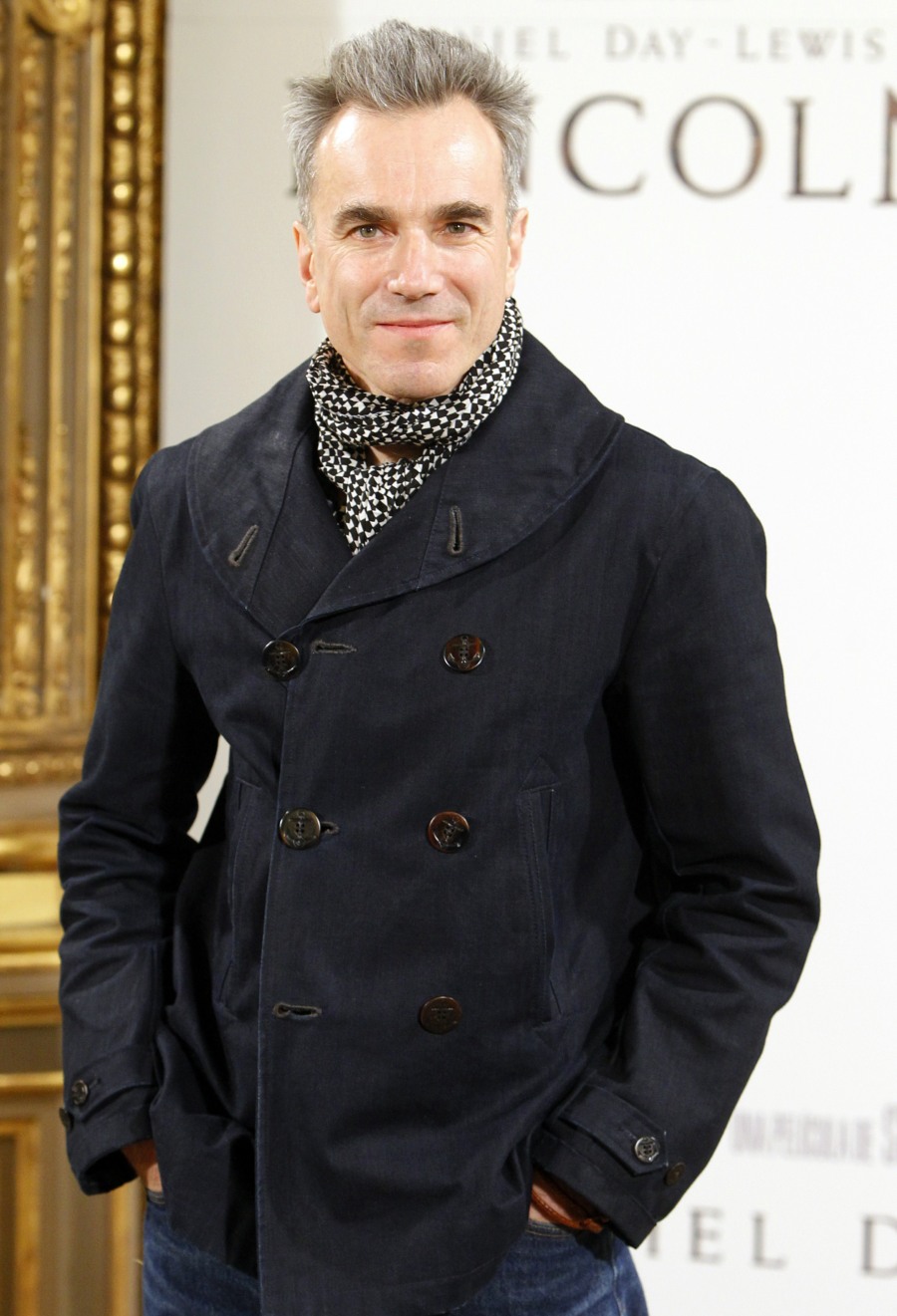 Photos courtesy of WENN.