Wait, did everyone else know that Penn Badgley got married?? I totally didn't know or I had forgotten it completely. Penn Badgley married Domino Kirke in February, at a "small courthouse in Brooklyn," which sounds like Peak Hipster to me, but then they had to go and add another pile of hipster onto the Hipster Mountain. Domino Kirke is the sister of Girls' actress Jemima Kirke and Lola Kirke, who is an actress and filmmaker. Domino is a "doula and birth educator." And a singer too, as I discovered when I crept on her social media. Their parents knew how to do girl-names, right? Jemima, Lola and Domino? Amazing.
Anyway, after Domino and Penn Badgley had their courthouse wedding in February, I guess they felt like doing an actual wedding ceremony/celebration this weekend. And the bride wore beige!! I honestly don't completely hate the IDEA of a beige dress, I just don't like this beige dress in particular. This is the whole reason I'm writing about this wedding too, so we can talk about the bride's beige wedding dress. I think I would have an issue with beige if this had been the first wedding ceremony, or if the wedding had seemed more formal. But as it is, it just looked like an outdoor party/reception, with Domino looking like she's wearing her grandmother's ancient doily dress (which may even be the case).
According to People Magazine, guests included Mariska Hargitay, Zac Posen and Debra Messing. From what I can see of the food, it looked like full-vegetarian, if not vegan.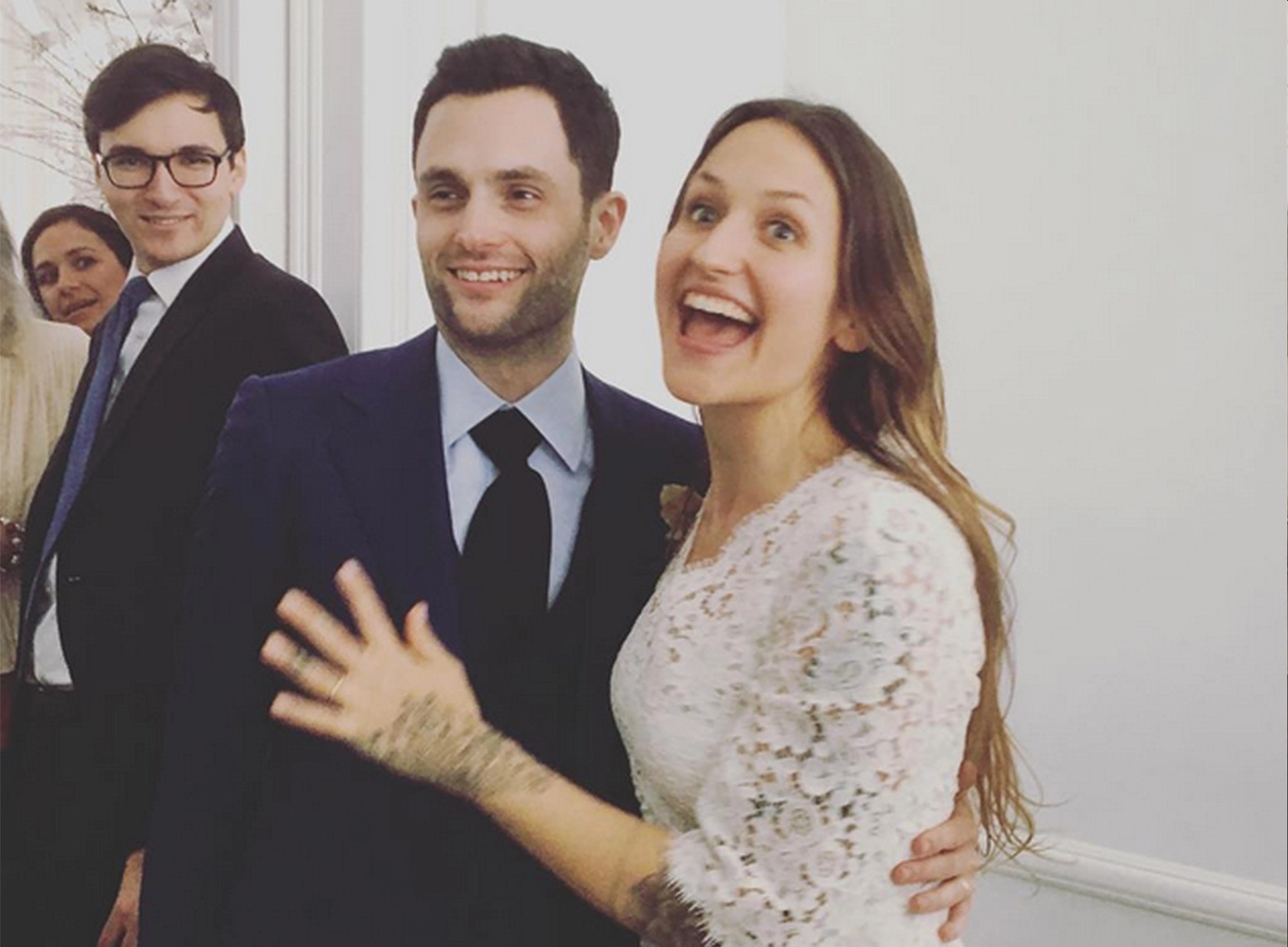 Photos courtesy of Instagram.