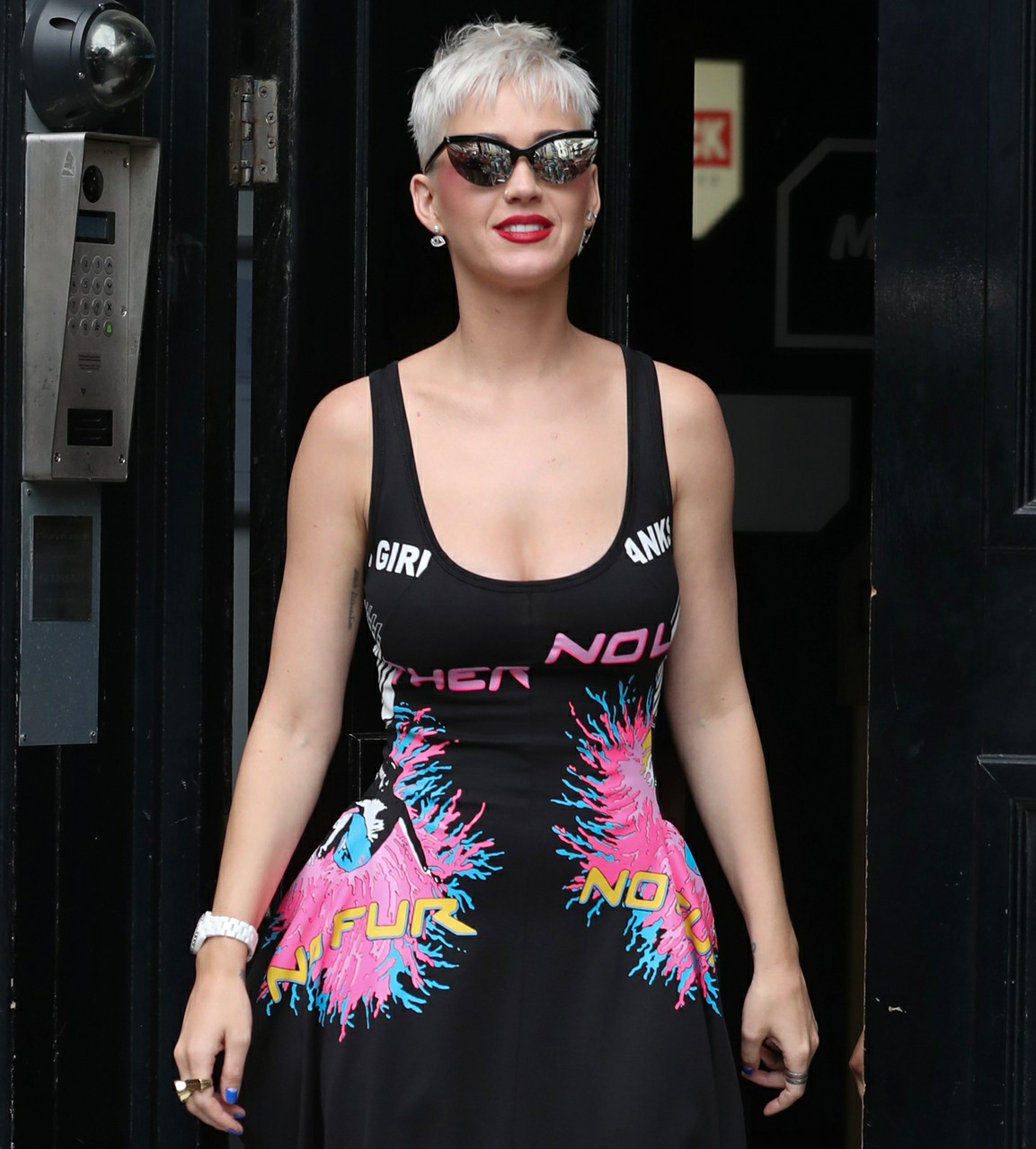 To all of the divorced ladies out there: would you be mad or upset if your ex-husband's new girlfriend was Katy Perry? I don't think I would be. Katy is sort of non-threatening. So I can't imagine that Gwyneth Paltrow would have a huge issue with the idea of her ex-husband, Chris Martin, possibly hooking up with Katy Perry. It's not like the time when Chris Martin immediately started up with Jennifer Lawrence two seconds after consciously uncoupling. THAT was a big problem for Gwyneth, and my theory was that Gwyneth did a lot behind the scenes to get J-Law and Chris to breakup. But Chris and Katy Perry? Gwyneth will probably try to sell Katy some Goop Wellness crap. Here's what happened between Chris and Katy:
She has a penchant for British men and he's reportedly newly single. And Coldplay frontman Chris Martin and Katy Perry certainly seemed to get on like a house on fire as they partied together at the UK's Glastonbury music festival over the weekend, following Katy's set.

According to The Sun, an onlooker spied the two musicians holding hands as they watched Stormzy together on Saturday night.

Chris and Katy, who raved about UK artist Stormzy on Instagram during his performance, both stood side of stage to watch his set, before apparently putting on a cosy display as they headed back to the VIP Winnebago area together.

'As soon as a fan recognised her, though, she dropped Chris's hand and they both raced into the Winnebago area,' adding that 'they were sticking together for the whole evening.'

A representative for Chris had no comment when approached by MailOnline. A representative for Katy has also been contacted.

The two have run in the same circles for years and back in 2014 Chris revealed one of Coldplay's hit was inspired by Katy. The frontman explained that he was 'listening to a lot of Katy Perry' while writing the band's hit, A Sky Full of Stars.
Out of curiosity, I looked up their ages – Katy is 32 years old and Chris is 40. Not a crazy age difference. But I thought Chris was still with Annabelle Wallis? Apparently, there are some rumors – or there were rumors in the past month or so – that Chris and Annabelle have been on the outs. That's interesting, because I always thought Annabelle was a sort of stuck-up blonde in the vein of Gwyneth, and now he goes to… Katy Perry? Bro, do you even have a type??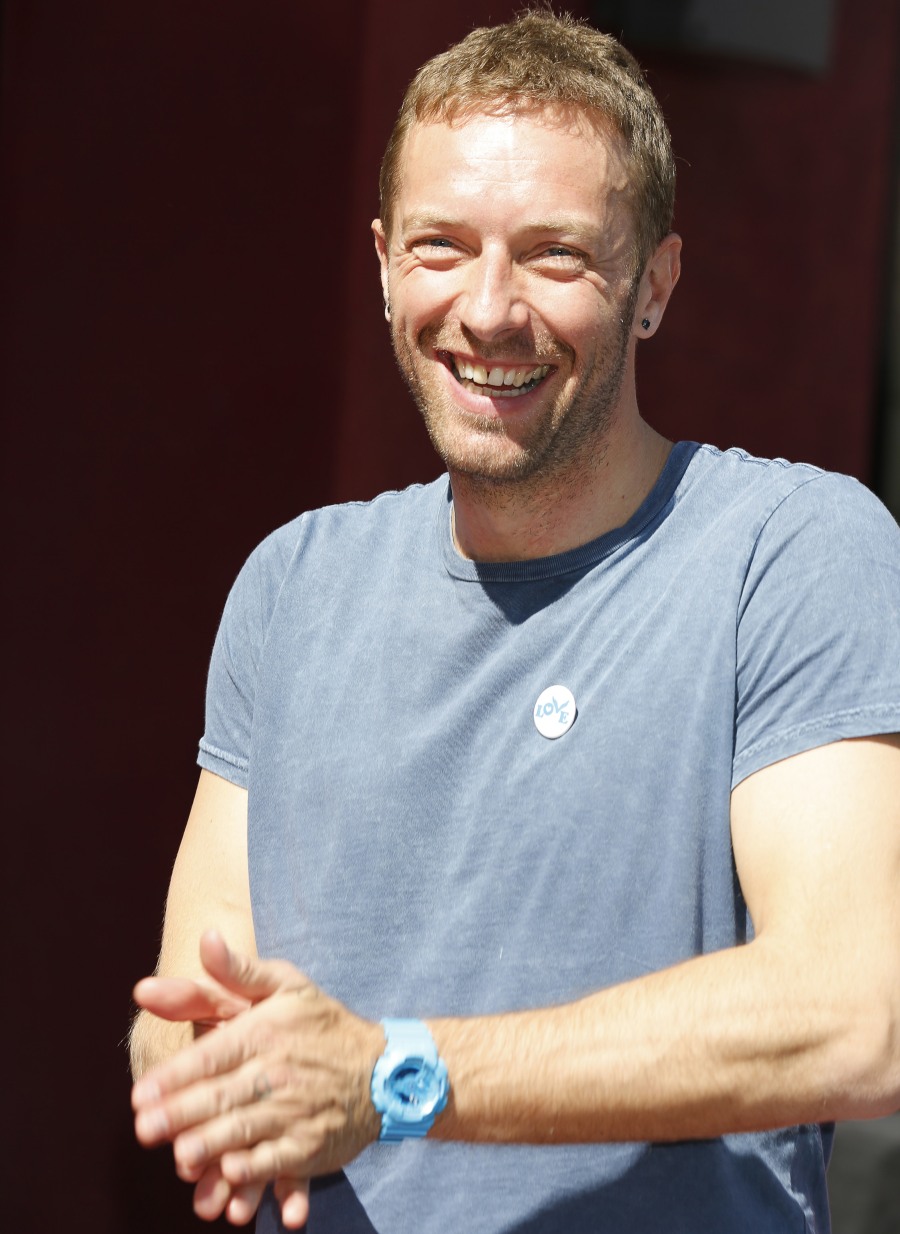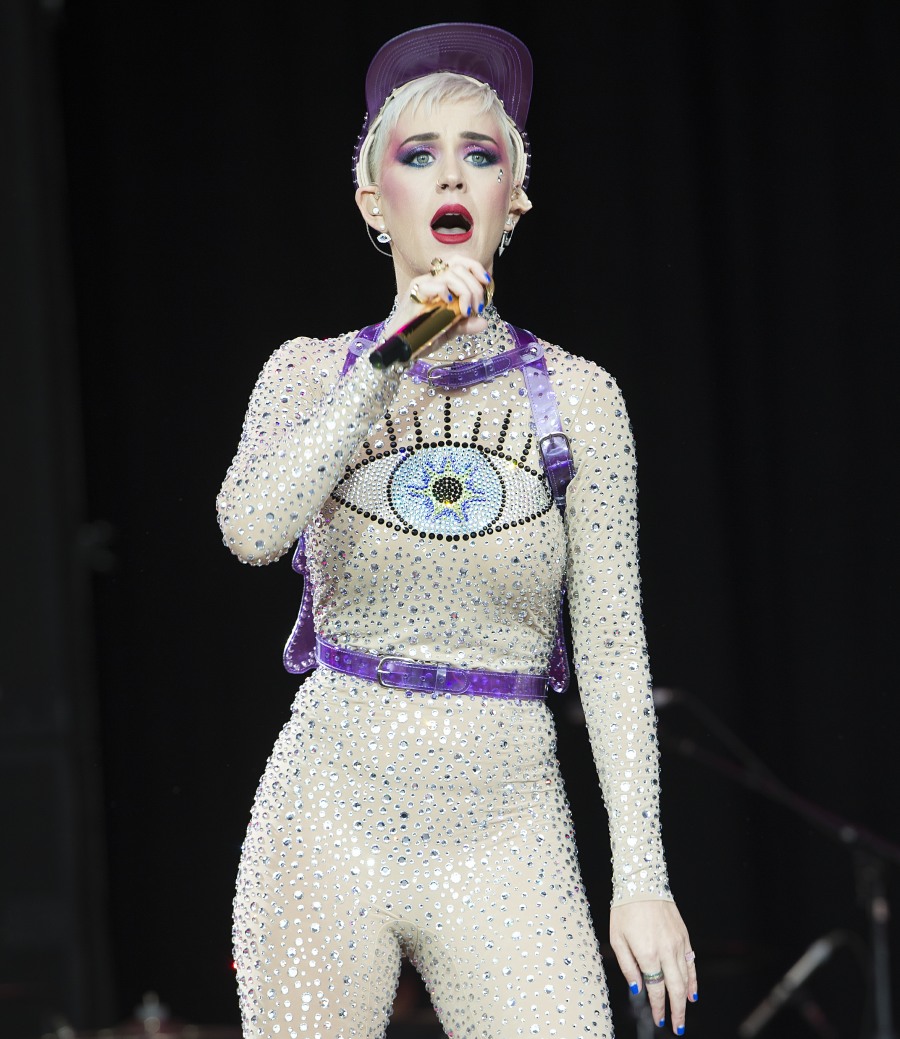 Photos courtesy of WENN, Pacific Coast News.