Remember Eminem? For a while, he was everywhere and then he just kind of disappeared from the public eye. He did go into recovery for drug addiction for a while, so there's that. Em hasn't released a new album since 2013's The Marshall Mathers LP 2 and was last heard from musically as a contributor on the Big Sean track "No Favors," where he calls #45 a bitch, says he took a wee on Fergie and slams Ann Coulter. In other words, the guy hasn't lost his edge just because he's been absent from the recording studio.
The 44-year-old rapper, birth name Marshall Mathers, made a rare public appearance on Friday to promote the HBO documentary series The Defiant Ones. The 4-part series, which debuts on July 9, tells the story of the unlikely musical partnership of producers Jimmy Iovine and Dr. Dre, who Em worked extensively with during his musical career. Em didn't walk the red carpet, but did mix and mingle with the event's attendees, who included Diddy, Pharrell Williams, Jared Leto and Trent Reznor. He posted a pic on Instagram with Kendrick Lamar and Dr. Dre with the caption "Just a couple of guys from Compton and one from Detroit. With a beard." Yep, Em ditched the bleach bottle, debuting brunette hair and a beard at the event.
It seems his fans are digging the new look. Some of the comments included, "You aged perfectly like fine wine!!! I loved you then but I think you're so much sexier now" and "Just the right amount of facial hair." One fan got right to the point, calling the rapper, "Sexy AF." Short and sweet. I think he looks fine. Fine as in okay. I never thought he was trying to be a sex symbol, and I never thought of him as one, but the beard works for him – and I'm sure his hair appreciates the break from the bleach. I'm also glad he's stayed sober (he's wearing a necklace with the Alcoholics Anonymous symbol on it). After hearing "No Favors," I am kind of looking forward to more tunes from him. And, if you're in England, you can catch him in concert this summer. He's booked a couple of gigs in August, including the Leeds Festival. Wonder if he'll be taking this new look on the road.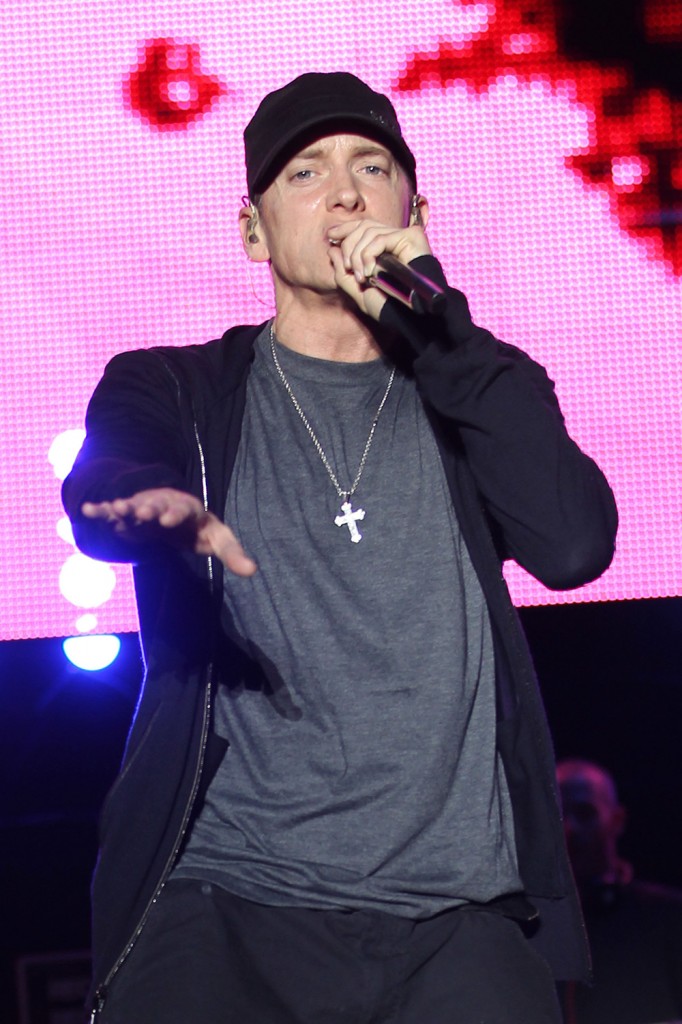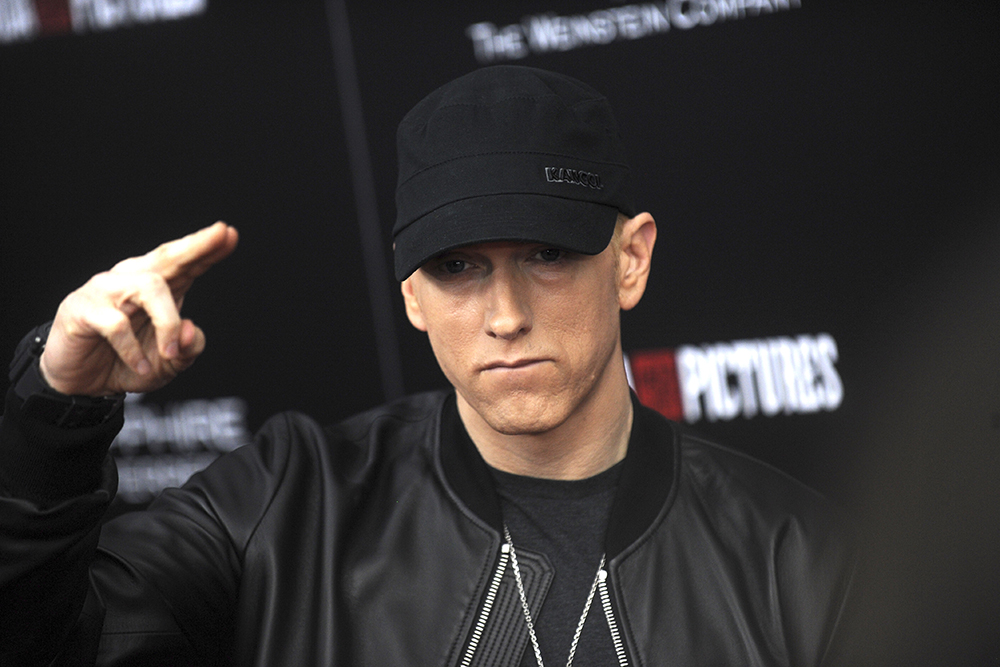 Photos: Getty Images, WENN.com