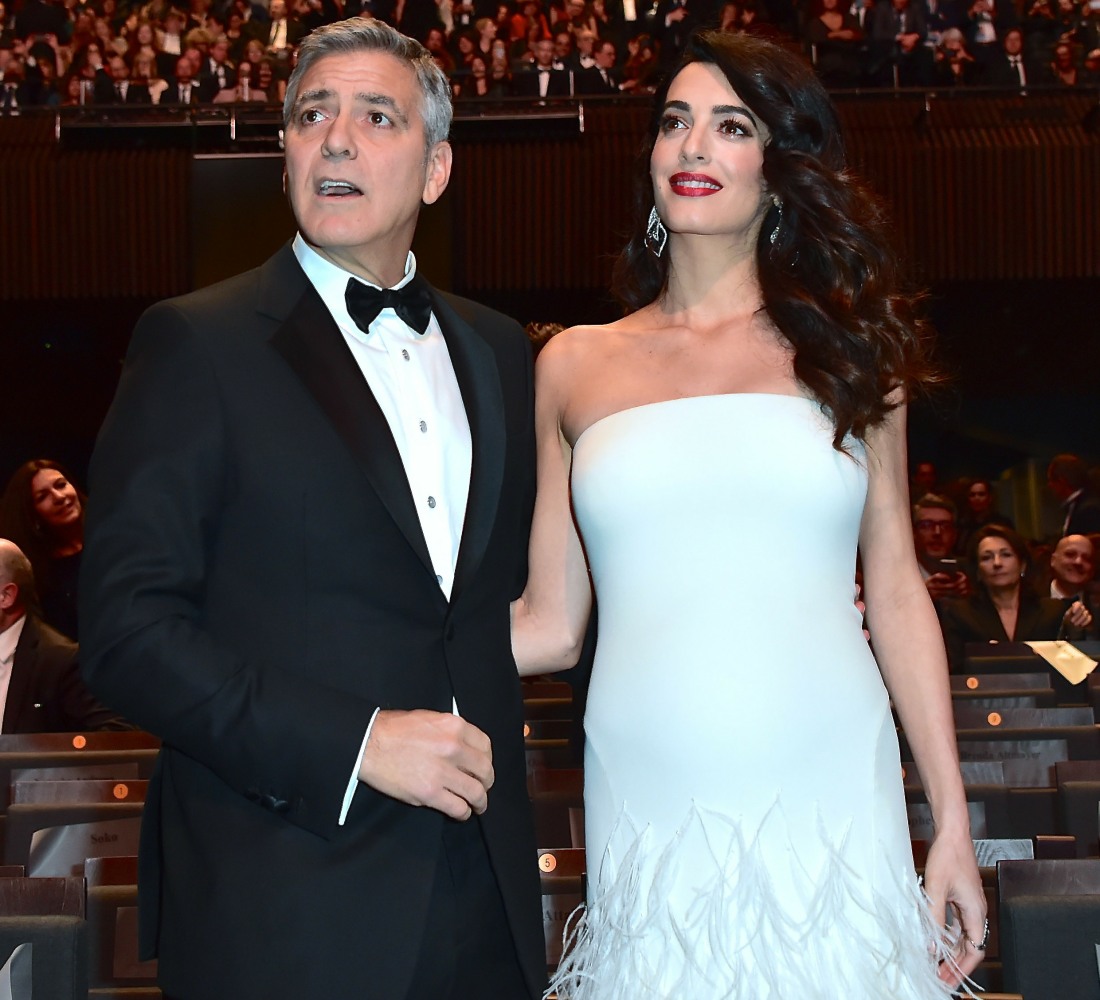 It seems to me that if Amal Clooney got to choose where she would live permanently, she would probably pick a posh neighborhood in the heart of London, and then a secondary place in a ritzy penthouse in Manhattan. If George Clooney got to choose where he would live permanently, he would choose the same places: LA, with a summer home in Como, Italy. During the last trimester of Amal's pregnancy and in the first months of the twins' lives, the Clooneys have been in England, mostly at their fancy and newly-renovated English country estate. I've been thinking this whole time, "I wonder how long before George gets so bored with this English countryside stuff." According to Life & Style, he's pretty much looking for excuses to move Amal and the babies to LA.
Life & Style magazine has exclusively learned that George Clooney recently made plans to move back to LA, for the safety of his family, after the latest spate of terror attacks in England.

"He doesn't feel like Amal and the twins are safe living in the English countryside," an insider tells Life & Style. "He's determined to move his family to LA, where he feels much more secure."

George's safety concerns had been growing for years. The Oscar winner "has been subject to very serious threats in the past," reveals the insider, because of his humanitarian efforts in Darfur, Sudan. And Amal's work as an international human rights lawyer, along with her public pleas for foreign governments to prosecute terrorists, has made her a potential target. When George learned that he was going to be a father, those concerns went into overdrive. "As soon as Amal found out she was pregnant, he hired former Secret Service agents to assess all his properties and make recommendations for improvement," the insider reveals. "His mansion in Studio City [Calif.] was deemed the most secure, and it's within minutes of an LAPD station."

"He's waited so long for this family," the insider adds. "He'll do whatever it takes to keep them safe."
I don't doubt that George takes his protection and the protection of his family seriously. I don't doubt that the English estate has a ton of security upgrades. I also don't doubt that George probably thinks Los Angeles is more secure and "easier" in general. But that's not why he wants to move back to LA: he wants to move back to LA because he's going crazy in the English countryside. That's Amal's fantasy, not his. He wants to be back in LA, playing basketball with his bros and doing his normal Clooney things. Watch this space, because I feel like it will be very interesting to see what happens next.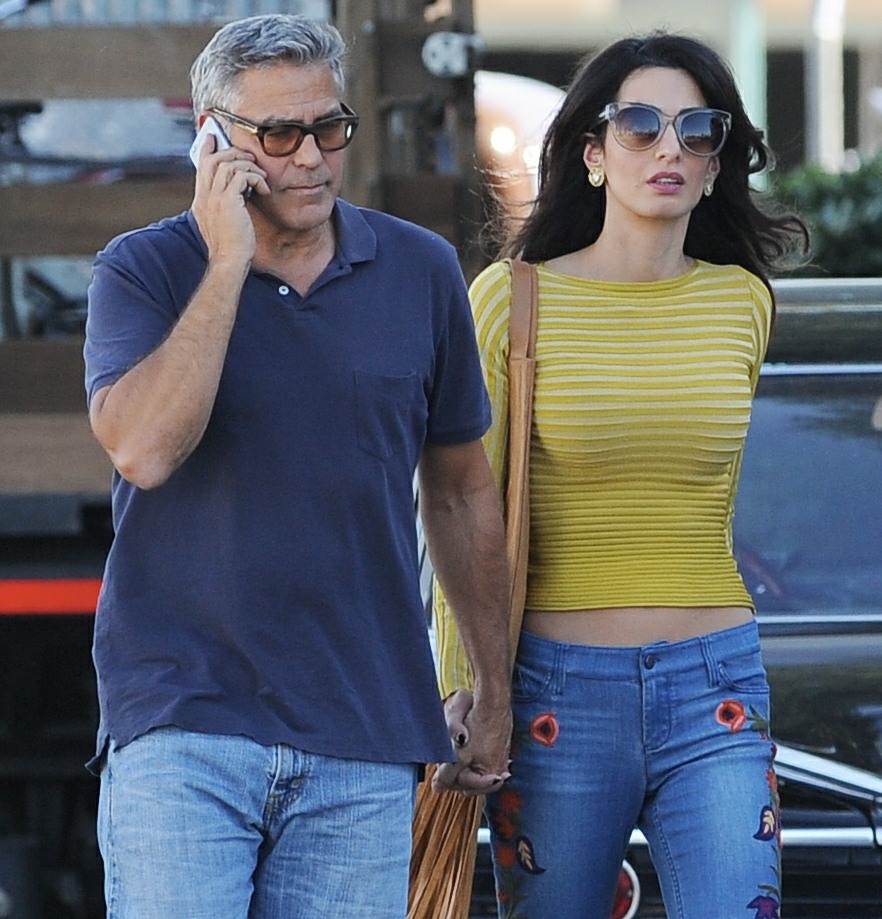 Photos courtesy of WENN.