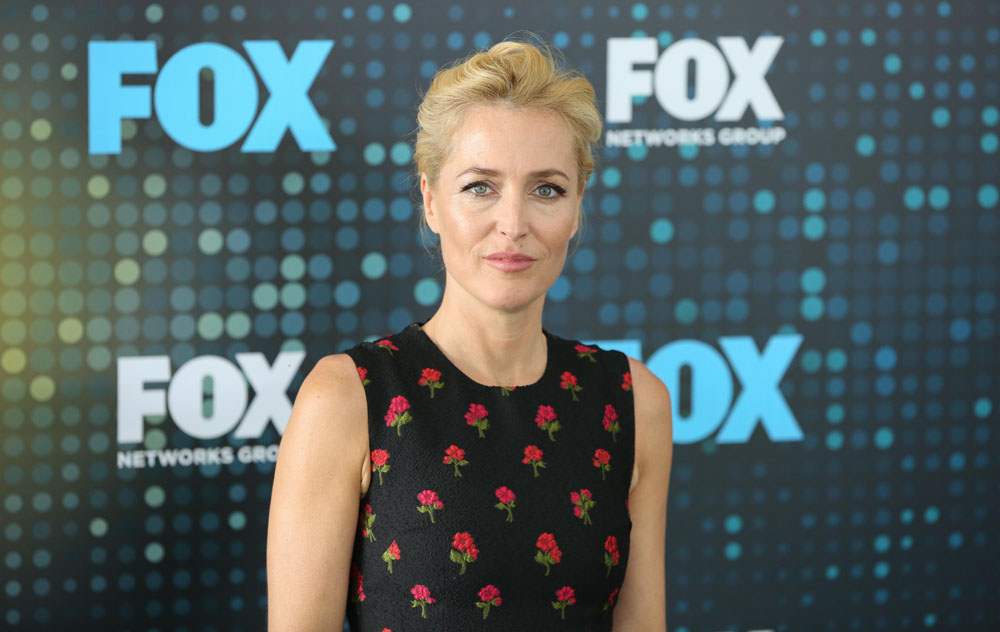 A new 11 episode season of X-Files is coming to Fox either this fall or early next year. I found the six-episode revival, which aired in early 2016, to be a mixed bag. The best episodes were a return to the quirky funny X-Files we love and the worst were a convoluted mess of conspiracy theories, just like in the 90s. Unlike in the original series, the writing team for this upcoming full season is now all male. (Women were credited as co-writers on just one of the six recent episodes.) A quick glance at Wiki shows that in X-Files's nine season run, which ended in 2002, they did have occasional episodes written by women. This was of course in a much lower proportion than you would expect, at about 1-2 episodes a season. Women directed just two episodes in the entire original series of over 200.
We know that only male writers have been hired for the next season because the Washington Post pointed out that creator Chris Carter had an all male writing team so far. It's possible he'll hire some women but star Gillian Anderson isn't holding her breath. She tweeted a link to the article and added the detail about the alarming lack of women directors as well. (She's credited with directing one episode.) Here's what she wrote:
And 2 out of 207 eps directed by women. I too look forward to the day when the numbers are different. #TheFutureisFemale https://t.co/38SVdTfCR1

— Gillian Anderson (@GillianA) June 29, 2017
Anderson has previously spoken out about the pay disparity on X-Files and the fact that she was offered half of what her co-star David Duchovny was paid for the six season revival (I assume he told her his salary). She did achieve pay equity eventually. Now she's rightfully calling them out for not having any female writers at all. Oh and I checked and the writing team for last season was two white guys, an asian guy and Chris Carter (who is white).
People often cite television as the medium in which women and minorities are gaining more representation on screen and while that may be true in comparison to the past, the numbers are still woefully low. The Washington Post points us to this article in Variety reviewing the numbers of women and people of color in the new scripted series for the fall. They concluded that "white men make up a the majority of showrunners and lead actors on the new series ordered for the upcoming season" with "low representation for women and people of color in the topmost roles both in front of and behind the camera." It figures.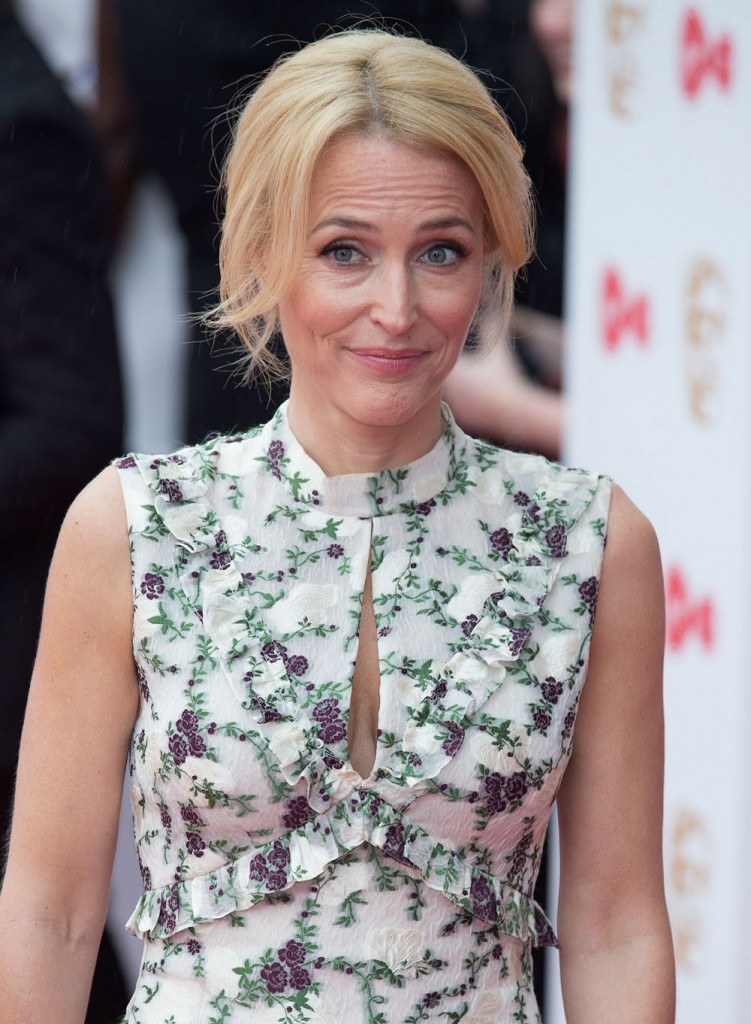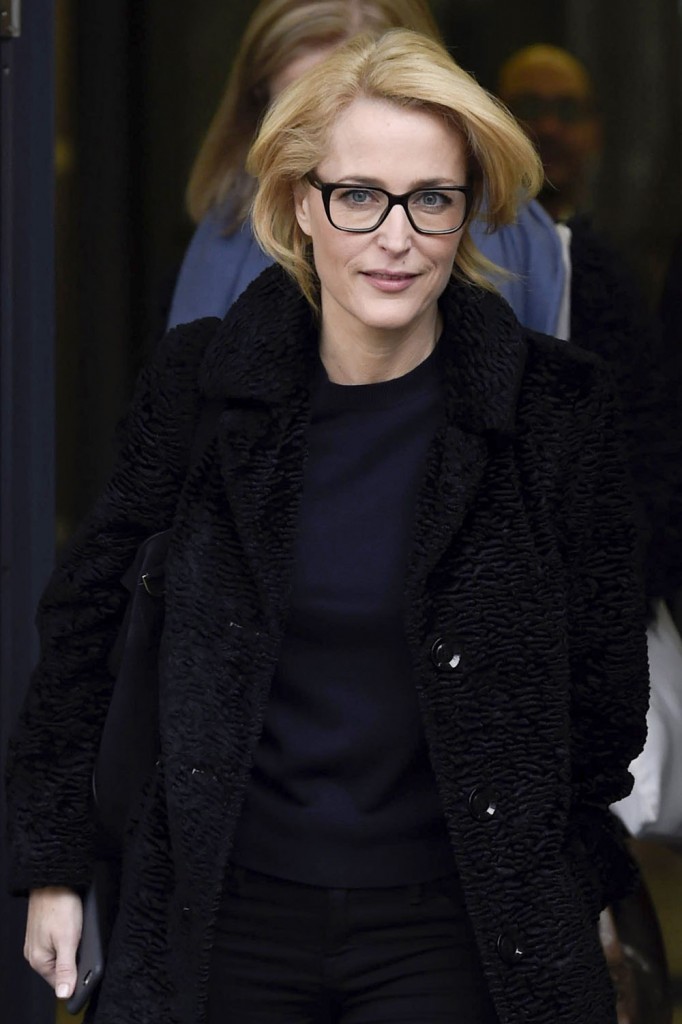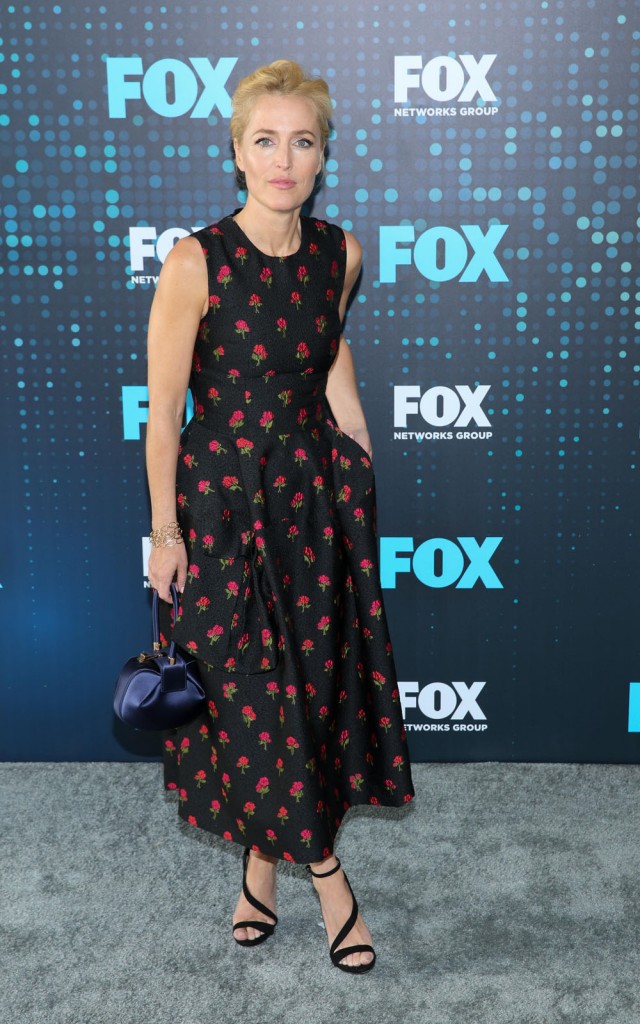 photos credit: WENN and Backgrid