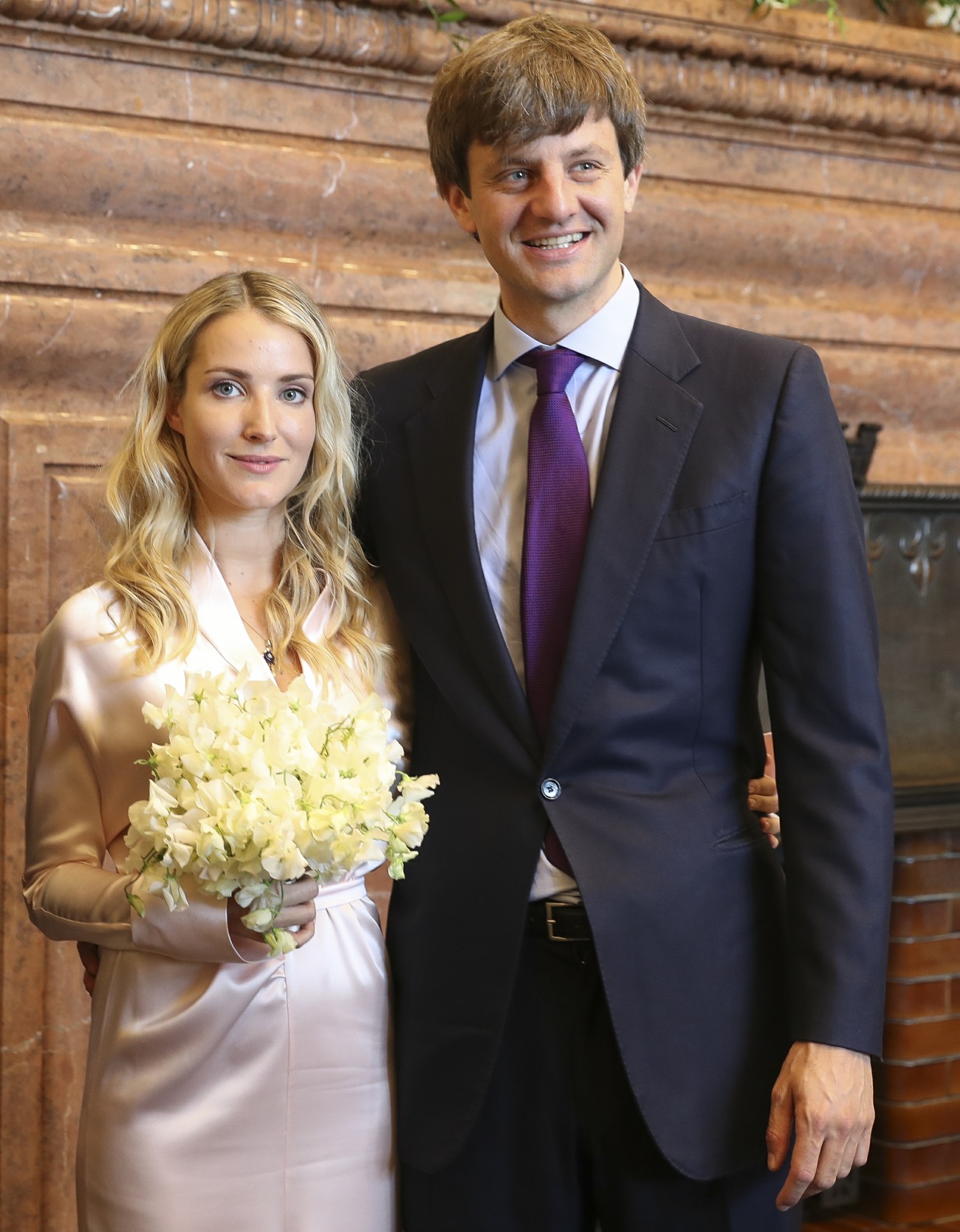 Do not "WHO?" at me. I will explain everything, because I actually saw these photos last week, I recognized the name and I was like, "Ooh, I wonder if anyone will be interested in this?" Many of you royal-gossipers are always begging me to branch out and cover royals beyond the Windsors, so this is your lucky day. The guy in these photos is Prince Ernst-August Jr. of Hanover, a residual German royal title which is barely even recognized IN Germany. He and his father, Ernst-August Sr., are distantly related to Queen Elizabeth II, and so the Hanoverian line still has some residual royal cachet. Plus, Ernst-August Sr. is married to Princess Caroline of Monaco – he is Caroline's third husband, and long backstory short, Caroline homewrecked Senior's first marriage, but Caroline and Senior's marriage has been on the rocks for more than a decade – they are separated but not divorced, they live completely separate lives, and they barely see each other, despite the fact that they have a daughter together, Princess Alexandra (who is 17 now). I believe Alexandra just lives full-time with her mom in Monaco?
Prince Ernst-August Senior is a shady dude, and he's had a lot of financial and tax-related issues. At some point, he passed his assets and property holdings to his son, Ernst Junior, who is now 33-years-old. Junior's mother was Senior's first wife, the one who got dumped when Caroline came along. Anyway, Junior got married last week. The photos in this post are from the civil service at the city hall of Hanover. He married Ekaterina Malysheva, his girlfriend of eight years. On Saturday, Ernst-August Junior and Ekaterina had a formal church wedding in Hanover too, and an evening reception at Marienburg Castle. According to People, many of Junior's relatives were there, including his mother, his half-sister Alexandra, and his step-siblings, Charlotte Casiraghi, Andrea Casiraghi and Pierre Casiraghi. Pierre and Andrea even brought their wives. Princess Caroline did not attend, but since all of her kids were there, many took it as a sign that Caroline approved of her stepson's marriage. Guess who didn't approve? Ernst-August Senior.
Not all royal weddings go off without a hitch. Prince Ernst-August Jr. of Hanover — whose stepmother is Princess Caroline of Monaco — is set to wed Russian-born, Czech-raised Ekaterina Malysheva in a massive televised religious ceremony on Saturday, part of 10 days of planned festivities expected to draw dozens of young royals and aristocrats.

But the groom's father has thrown a series wrench into things. On Monday, Prince Ernst-August V, head of the now-deposed royal House of Hanover in Germany and brother-in-law to Monaco's Prince Albert, announced formal opposition to the marriage based on a very simple premise: He wants his castles back, along with family property deeded over to his son between 2004-2006.

The 33-year old London-based investment banker and the 30-year old fashion designer, who have been together for eight years, were engaged on a family vacation in Greece last summer. The bride, who designs skintight lamé catsuits, has opted for a traditional wedding route, and even her choice of a Sandra Mansour gown has been publicized for months.

Ernst Sr., who is still married to Caroline despite the couple's longtime separation and his numerous scandals, told German newspaper Handelsblatt he opposes the marriage and is motivated by his desire to preserve family property, especially lands in Lower Saxony.

"The decision was not easy for me because it concerns my son," he told the newspaper. "But I am constrained to preserve the interests of the House of Hanover and the property, including cultural property, which has been its property for centuries." Through his lawyers, the twice-married, 63-year-old noble — who is cousin to Queen Elizabeth — has asked his son to return property passed over a decade ago when he arranged his own tax matters. At the time, Ernst-August's wealth was estimated as high as $250 million; estimates valued the property as worth in excess of $100 million.

"I continue to hope that my son will eventually think of the best interests of our family and yield," he said. "I am ready for discussion and reconciliation."

Curiously, opposing a marriage seems a Hanoverian family trait. Ernst-August Sr.'s own father (Ernst-August IV) opposed his son's marriage to first wife Chantal, a Swiss commoner.
There are many, many people who know more about this than me. I'm just going to take People's report at face value, because I don't want to get sucked down the rabbit hole of reading about all of Senior's shady arrangements. It's not surprising to me that Senior turned over his assets to his son, just as it's not surprising that Senior is apparently throwing a fit about his son not giving those assets back. There is no takesies-backsies in royalty!! From what little I do know, it's widely believed that Senior is a little bit not-right, possibly due to certain defects in the German wing of the royal bloodline. In any case, I hope Senior's ramblings didn't get in the way of what seems like a lovely wedding.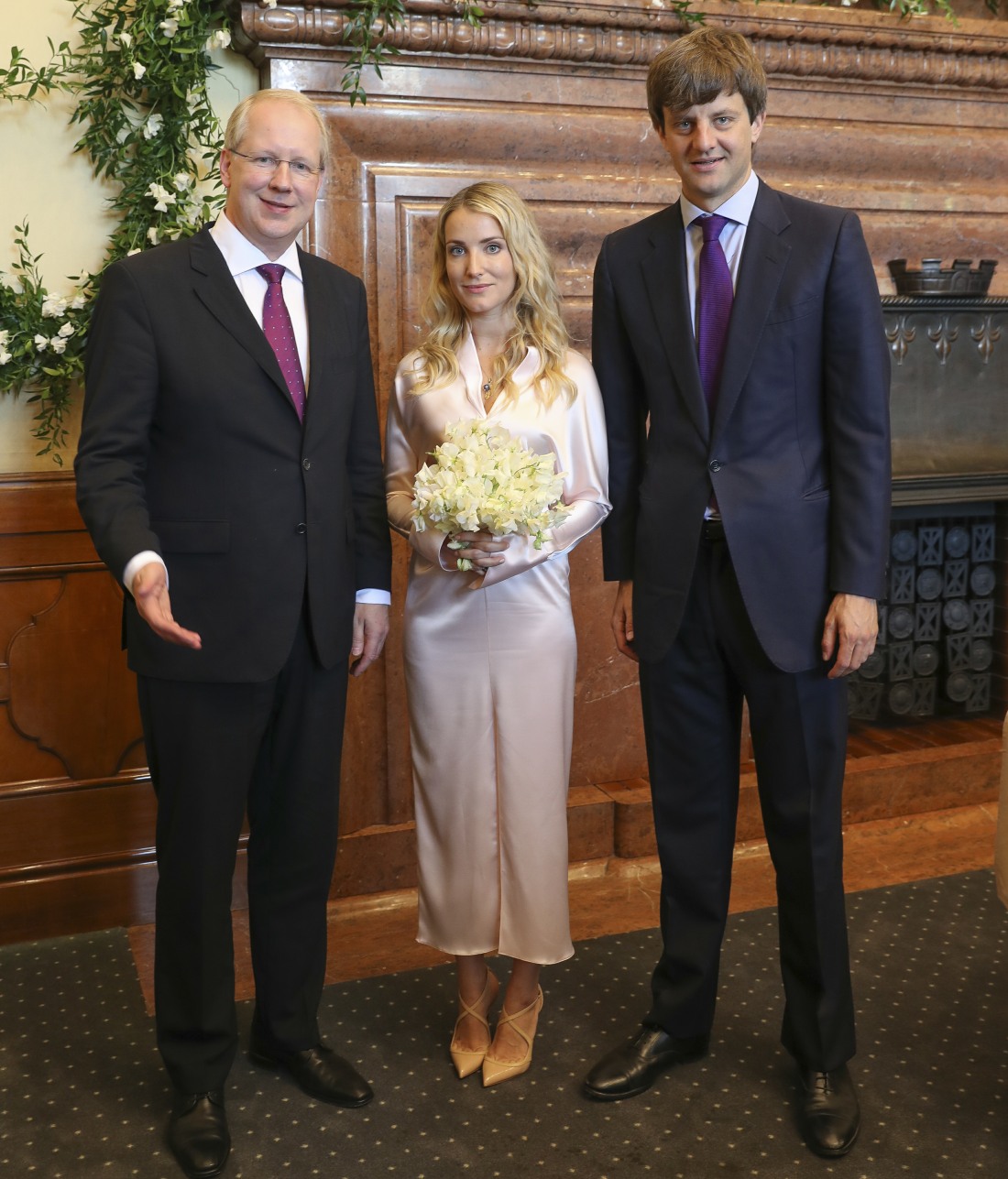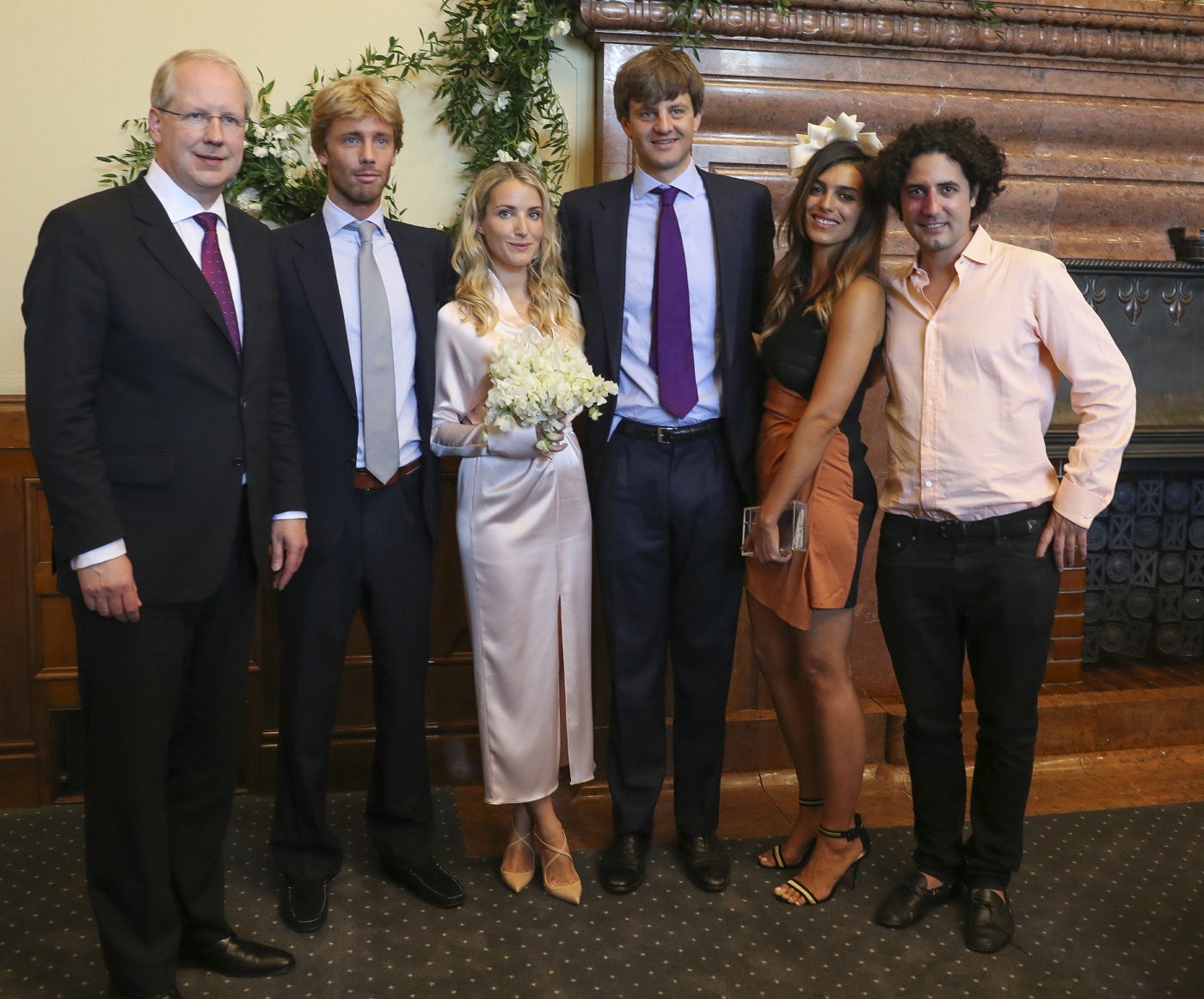 Photos courtesy of WENN.