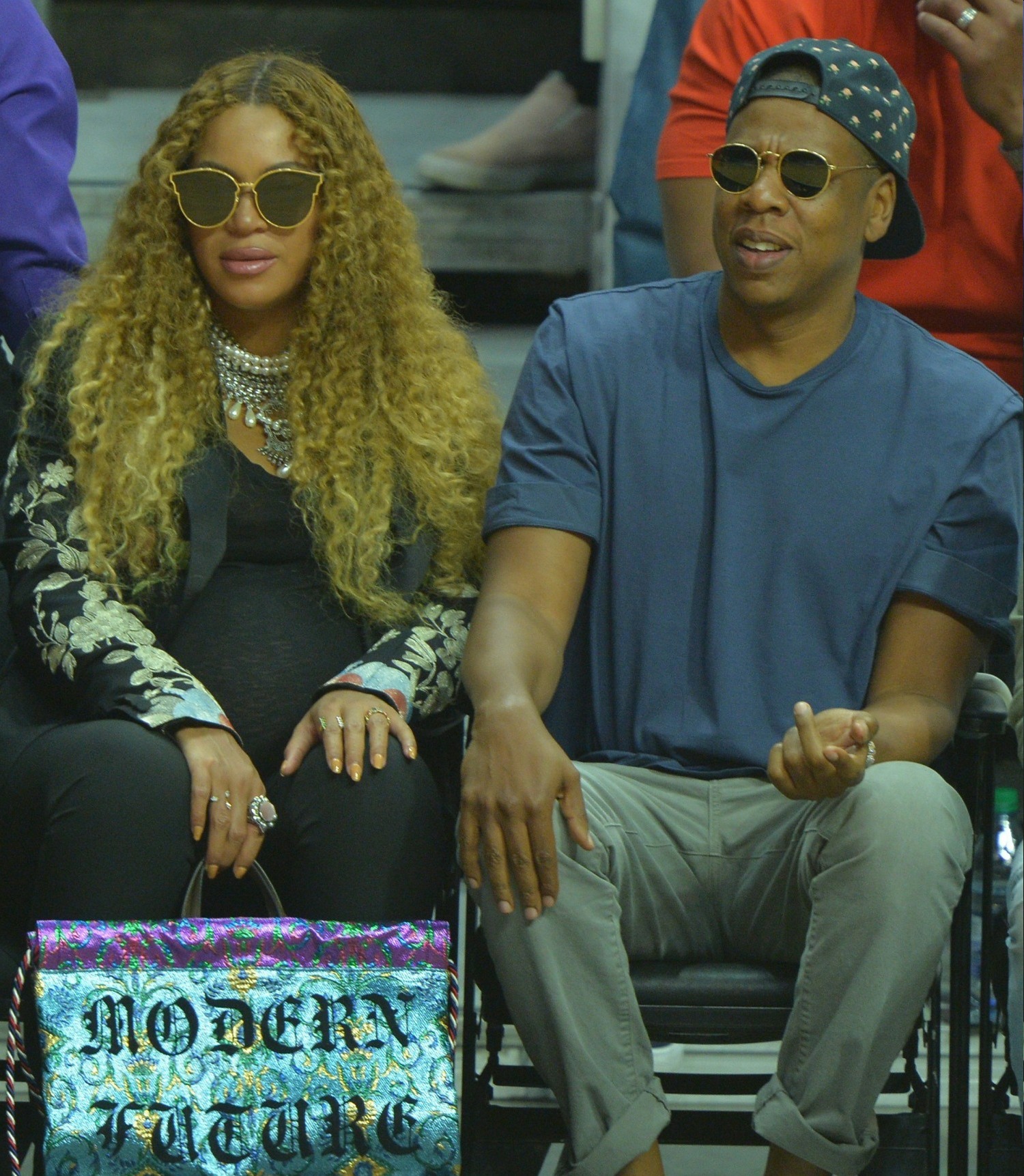 It's now clear that Jay-Z's 4:44 album/visual experience project is a companion piece to Beyonce's Lemonade. Beyonce's Lemonade explored black womanhood. Jay-Z's 4:44 explores black manhood. They are meant to be two halves of the same whole, a story from both perspectives of what it's like to be black in America, and what it's like to be two halves of arguably the most famous African-American couple in the world. Parts of 4:44 are still leaking out from Tidal, including this new "mini-documentary" called "Footnotes for '4:44'." This includes spoken-word/half-interview pieces with people like Mahershala Ali, Meek Mill, Kendrick Lamar, Jesse Williams and more. Jay-Z talked about his marriage too, and offered a glimpse of what it took for him to save his marriage:
JAY-Z has released another mini-documentary for his new album, 4:44, and the latest clip is very much a confessional about rumored infidelity his wife Beyoncé first laid bare on Lemonade.

"This is my real life. I just ran into this place and we built this big, beautiful mansion of a relationship that wasn't totally built on the 100 percent truth and it starts cracking. Things start happening that the public can see," JAY-Z explained about his marriage. "Then we had to get to a point of, 'Okay, tear this down and let's start from the beginning … It's the hardest thing I've ever done," he continued.

The rapper also admitted that fighting for his relationship had been more challenging to go through than his childhood in Marcy Projects and being shot at.

"What is happening to my body right now? Did I just say … 'Don't leave'? All this is new for me," he said, recalling a vacation with Beyoncé during which he begged his wife not to leave. Later, JAY-Z discussed the reasons why he played "4:44" for Beyoncé before anyone else. "We just got to a place where, in order for this to work, this can't be fake. Not one ounce. I'm not saying it wasn't uncomfortable because obviously it was," he said.
"We built this big, beautiful mansion of a relationship that wasn't totally built on the 100 percent truth…" I don't hate that Jay-Z is talking about all of this, but I wish he would be more direct. I feel like he's saying that their marriage was built on love… but it was built on other things too, like his lies about fidelity. He and Beyonce got together when she was very young, and Jay was either her first serious relationship or one of the first serious relationships in her life. Is it possible that Jay is making some kind of reference to the idea that they really just got together in the first place as a way to advance their careers, to become a power couple, to bring in more money? Or is this all about his wandering eye? Or something else?
As for what the other dudes say…Jesse Williams addressed the rumors that he cheated on his wife with Minka Kelly. Jesse says: "I was in a relationship 13 years, 13 real years, not 5 years, not 7 years – 13 years. All of a sudden motherf—ers are writing think-pieces that I somehow threw a 13-year relationship…Like, the most painful experience I've had in my life like with a person I've loved with all of my heart – that I threw a person and my family in the trash because a girl I work with is cute." Yeah, but didn't he do just that??
Photos courtesy of Getty, Backgrid.