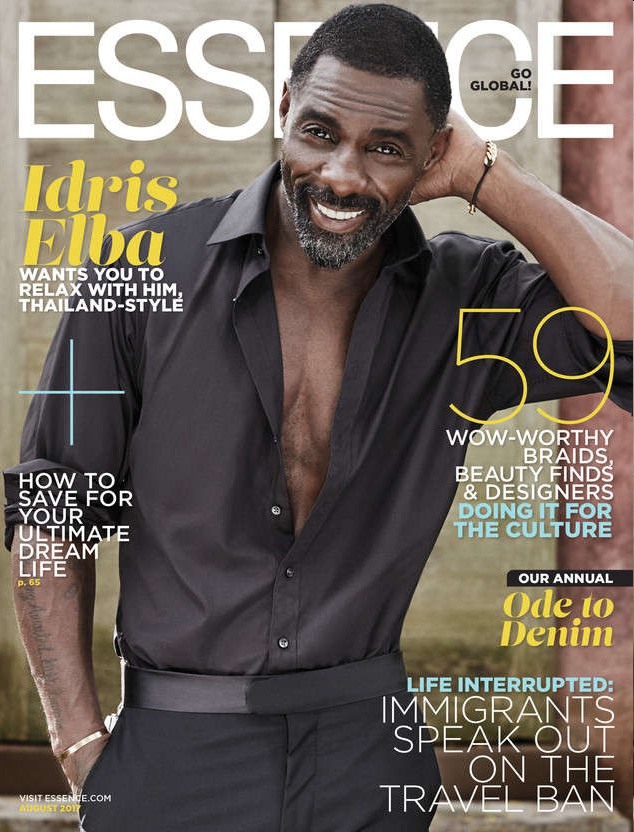 Bless Essence Magazine for their cover with Idris Elba. This is beautiful. Not only do I want to own the exact outfit Idris is wearing, but I want to bring Idris to my house so he can model for me personally. He's so beautiful. Sigh…
Idris is supposed to be promoting The Dark Tower, but in the excerpts I'm seeing from the interview, he doesn't discuss that film at all. Instead, he talks about his directorial debut, Yardie. And he talks about how he never wants to get married again. Which is fine.
"Yardie is quite a semi-famous bit of English literature about a small-time pastor who comes from Jamaica and ends up embroiled in [avenging his brother's death]," he shares about his directorial debut film. "It's set in the late seventies, early eighties, a hotbed of Jamaican culture in London, but then crack cocaine arrives."

When discussing the main character D (played by Aml Ameen), he relates him to his Sierra Leon-Ghanaian upbringing in London.

"He's a fish out of water and finds himself becoming a gangster really quickly. It's not really his life. For me, I'm making that story because A, it's a part of the reason I became a man. I was born in 1972, and that's just my era. And B, there's a big, big music component. I love music and I love film. This is my chance to marry the two."

Work aside, when asked about finding love in the midst of raising two kids and filming so much, he was honest.

"Am I ever gonna get remarried? I don't think so. Yeah, I don't think so," he says. "Marriage is an institution of sorts. And I've done it. It's not for everybody. It's not my life's calling."
I like the way he talks about marriage and how he knows from experience that it's not for him. His personal life has been notoriously messy and I can understand how he would be jaded about the institution of marriage. And that's fine – we don't have to get married, Idris. I don't really want to get married either. We can live in sin for the rest of our lives.
Please enjoy Essence's behind-the-scenes video and interview. This video includes A) Idris's beautiful voice, B) Idris shirtless and C) Idris looking DTF. Essence is truly doing the lord's work with this video.
And here's the shirtless photo. So veiny. Mm.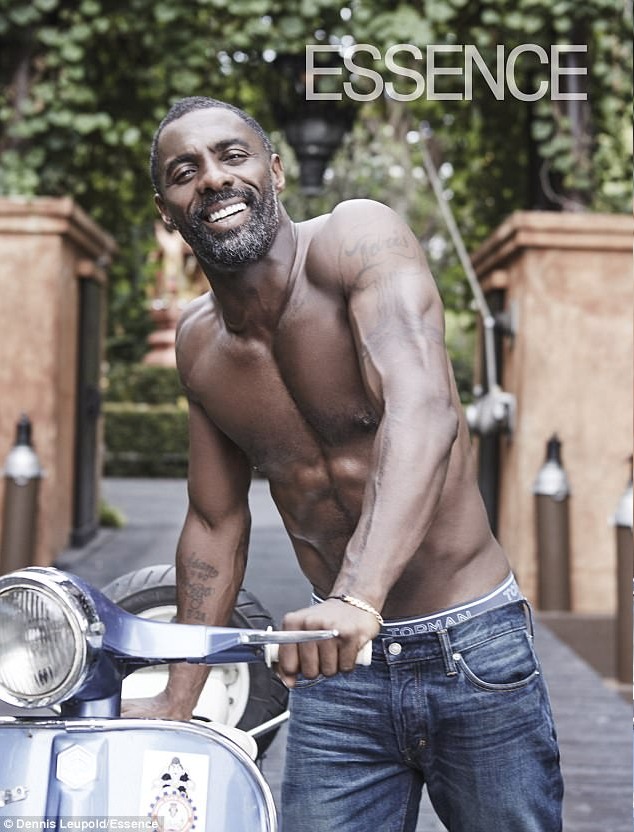 Photos courtesy of Essence.