Say what you will about Heidi Klum (and there's a lot to say about her, particularly her taste in fashion and men, Seal excluded) she's not using her kids for fame. Heidi was recently on Live with Kelly and Ryan, where I think she's promoting America's Got Talent, which has four episodes left this season. She talked about the fact that she never posts her kids' faces on Instagram or online, and that she's told her 13 year-old daughter she can't post photos of herself. Heidi has never been anti-paparazzi, like she hasn't come out against them taking photos while she's out with her children, so this is surprising to hear. I guess she knows which side her bread is buttered on and doesn't want to jeopardize that. She also told some anecdotes about her kids being away at sleepaway summer camp this year.
Heidi Klum is a self-professed protective parent.

"I am definitely one of them," [she] said Tuesday on Live with Kelly and Ryan, after Ryan Seacrest asked as much following a conversation in which Klum, 44, discussed her reasoning for never showing her four children's faces on social media.

"My oldest daughter [Leni] is 13 and she wants to post her face and I always say, 'No, you're not allowed to,' " explains Klum. "Whenever she's in it, it has to be from the back or [having her face concealed somehow]."

Adds the supermodel and fashion designer, "It's different when we do it — I feel like we're grown-ups — but I want to try and keep them children as long as possible."

Leni and her younger siblings — Lou Sulola, 7½, Johan Riley Fyodor Taiwo, 10, and Henry Günther Ademola Dashtu Samuel, 11 — are Klum's children with ex-husband Seal, whom she has kept an amicable relationship with since their 2012 split and subsequent 2015 divorce.

"My kids are always like, 'I'm not allowed to do this, I can't do that,' " Klum says. "They've been begging me to go to sleepaway camp … they just got back."

She recalls, "My youngest son, after three days, [called and said], 'Mom, come pick me up. I don't like the food, I don't like sleeping with so many boys in one room. The water is so murky. I hate it here.' "

But instead of swooping in, the Halloween queen stood her ground to "talk him off the ledge" — and Johan ended up having a great time at camp.

"I did not really want them to go [initially] because I can't see what they're doing!" Klum admits. "My other two didn't want to come home … but my son, he was happy in the end, but I had to talk him off the ledge."

"I had to be strong. He was sobbing on the phone," she continues. "I'm like, 'Son, you have to stay. You'll be fine' … it was harder for me [than them], I think."
I agree with her stance on social media as a public personality, although I wish my 12 year-old would let me post photos of him to Facebook. I get it though, he should have control of that and I even ask him if it's ok to share certain anecdotes. For instance, he would not want me to share a story like Heidi did about her son crying on the phone asking to come home from summer camp. That's another form of violating your kids' privacy I think, especially when you're a celebrity and those stories get disseminated by the press. We already embarrass them so much by existing, they don't want us to put their personal stuff on the internet too.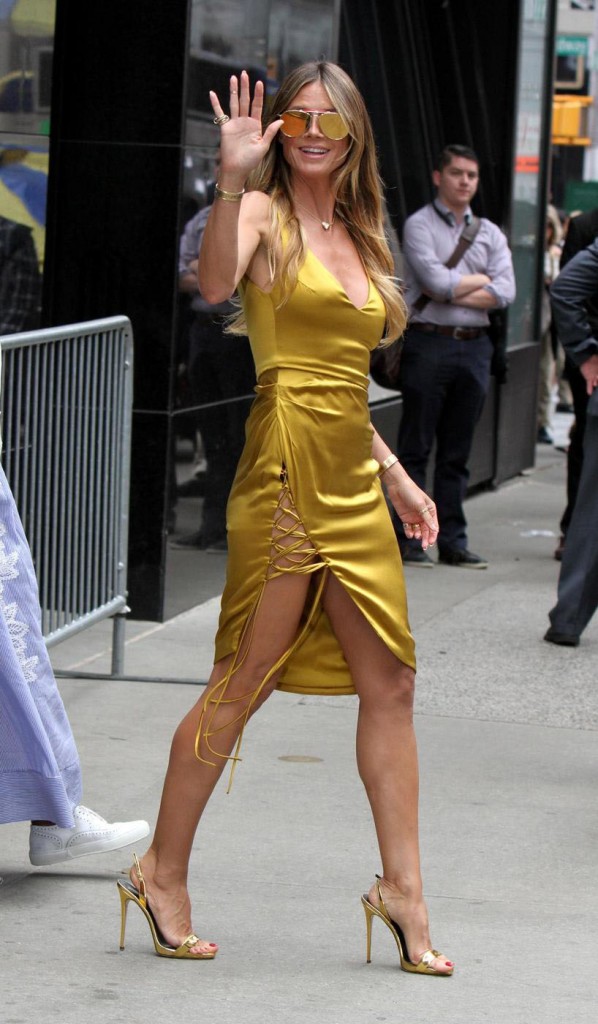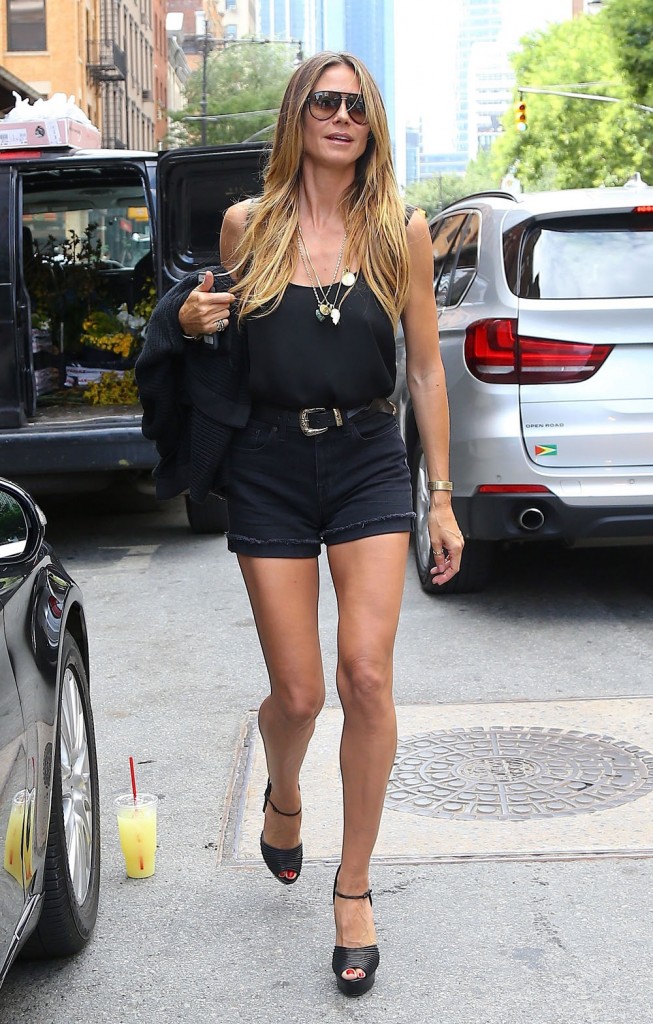 photos credit:Pacific Coast News, WENN and Backgrid