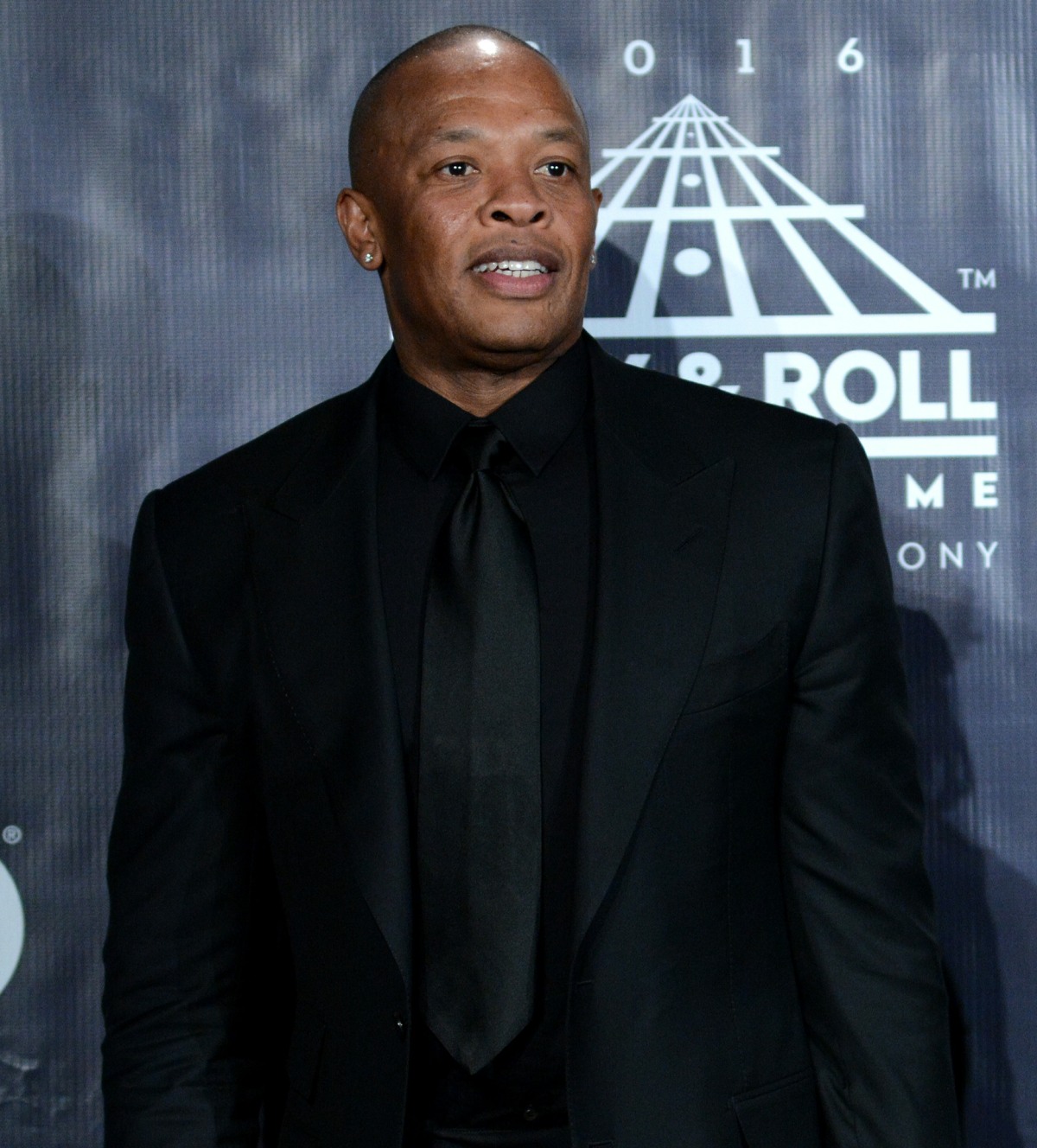 Two summers ago, Dr. Dre and Ice Cube did a lot of press around the release of Straight Outta Compton, the bio-pic about the formation and early years of N.W.A. As I've said before, when I finally saw the movie, I was surprised by how much I liked it, and how several of the actors turned in really solid performances, especially Jason Mitchell as Eazy-E and Corey Hawkins as Dr. Dre. While the film depicted some real-life crap that the group went through, it also whitewashed some stuff. In particular, there was no mention of Dr. Dre's history of abusing women during that exact time period.
During the promotion for the film, Dre was a man of few words for the most part… until he got called out for the film's whitewashing of his violence against women. Dre ended up issuing a statement to the New York Times – go here to re-read it. He apologized, unequivocally, to the women he abused and assaulted, and he said that he has spent the past 19 years trying to be a better man and a man that doesn't use violence to deal with his problems.
Well, Dr. Dre has a new project – HBO's The Defiant Ones, which is about his post-NWA years, and his collaboration/partnership with Jimmy Iovine. Instead of just trying to whitewash his narrative (again), Dre is dealing with the abuse issue head-on in the series:
Dr. Dre is getting ahead of the story. After the famously private 52-year-old music producer came under fire for "Straight Outta Compton," the biopic about N.W.A. that didn't include any reference to Dre's alleged assaults on women, he's addressing his past in his latest project, HBO's "The Defiant Ones," which details Dre's partnership with Jimmy Iovine.

"Any man who puts his hands on a female is a f–king idiot. He's out of his f–king mind, and I was out of my f–king mind at the time," he said in a clip from the docuseries. "I f–ked up. I paid for it. I'm sorry for it, and I apologize for it. I have this dark cloud that follows me, and it's going to be attached to me forever. It's a major blemish on who I am as a man."

Dre, whose real name is Andre Romelle Young, was accused of assaulting ex-girlfriend Michel'le, journalist Dee Barnes and former label mate Tairrie B. Prior. Michel'le, with whom he shares a child, claimed the music producer left her with "black eyes, a cracked rib and scars" during their relationship. She detailed the abuse during an interview with "The Breakfast Club" in 2015.

"When he gave me my very first black eye, we laid in the bed and cried," Dre's ex-fiancée said on the morning show. "He was crying and I was crying because I was in shock, hurt and in pain. I don't know why he was crying, but he said, 'I'm really sorry.' That was the only time he ever said he was really sorry. And he said, 'I'll never hit you in that eye again, okay?'"

Michel'le added that he kept that specific promise but ultimately struck her in other places on her body. "I have scars that are just amazing," she told the show.

Prior, however, claimed Dre punched her in the face twice at a 1990 Grammys afterparty after he heard a song titled "Ruthless Bitch" in which she insulted him. The track was released on the album "The Power of a Woman," which was part of Eazy-E's (real name Eric Lynn Wright) label Ruthless Records. The alleged incident between Barnes and Dre took place at a 1991 party where he confronted her about a segment about N.W.A. that would be appearing on her show "Pump It Up!" He slammed "her face and the right side of her body repeatedly against a wall," according to a statement released at the time.

Dre was charged with assault and battery, to which he pleaded no contest. He was sentenced to community service and probation, fined $2,500 and ordered to make a domestic violence PSA. A civil suit between Dre and Barnes was settled out of court.
Many, many years ago, I worked for a man who worked part-time as a counselor for men who had physically and/or emotionally abused their girlfriends or wives. Some of the dudes had been arrested for domestic violence. I always wondered – and I still wonder – if counseling, therapy and time can really change an abuser. Many people believe that abusers can change if they get the right kind of help, or they are taught how to change. Many people believe that abusers can never change. I still don't know what to think. For Dre, was it like a light-switch? Did he suddenly have a come-to-Jesus moment twenty years ago where he suddenly realized that he shouldn't punch women anymore? Does he still have a "switch"?
This bugged me too: "I have this dark cloud that follows me, and it's going to be attached to me forever. It's a major blemish on who I am as a man." But shouldn't that be the case? His actions altered the course of these women's lives. I hope he DOES think about it every day, and that he asks for forgiveness over and over.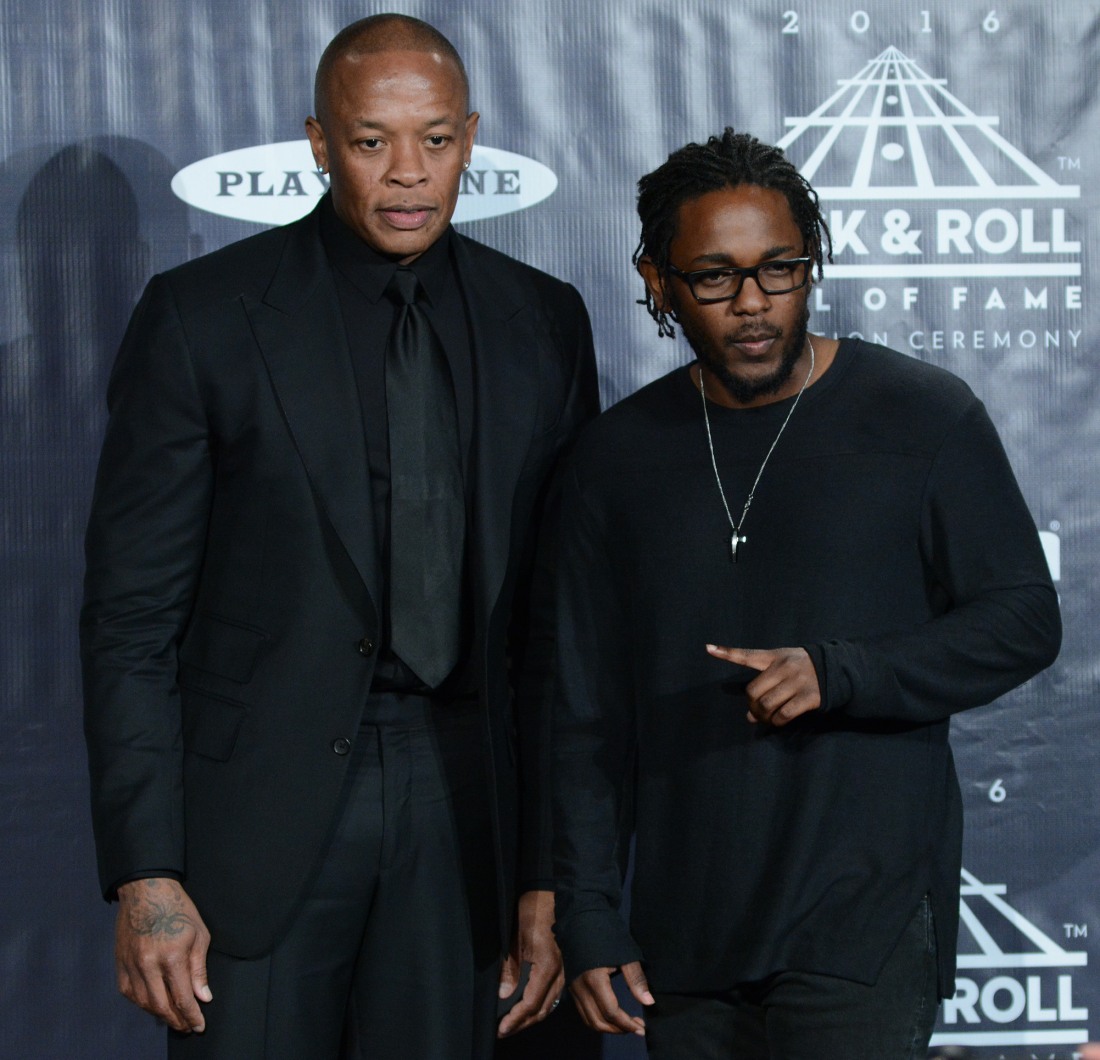 Photos courtesy of WENN.